News Release
Michelle Mahaffey Named Wellness Center Office Manager
Michelle Mahaffey was recently named the new Office Manager of the Wellness Center at Southern Virginia University.
"I'm excited to help our students with physical and mental wellbeing," said Mahaffey. "I love our students, and I choose to work at Southern Virginia University because I love being around those who share the values [of the gospel of Jesus Christ] and the spirit and the joy that it brings."
The Wellness Center provides a wide variety of counseling and mental health services to Southern Virginia University students free of charge. Additionally, the center provides basic first aid and triage services before helping connect students with local doctors and care providers.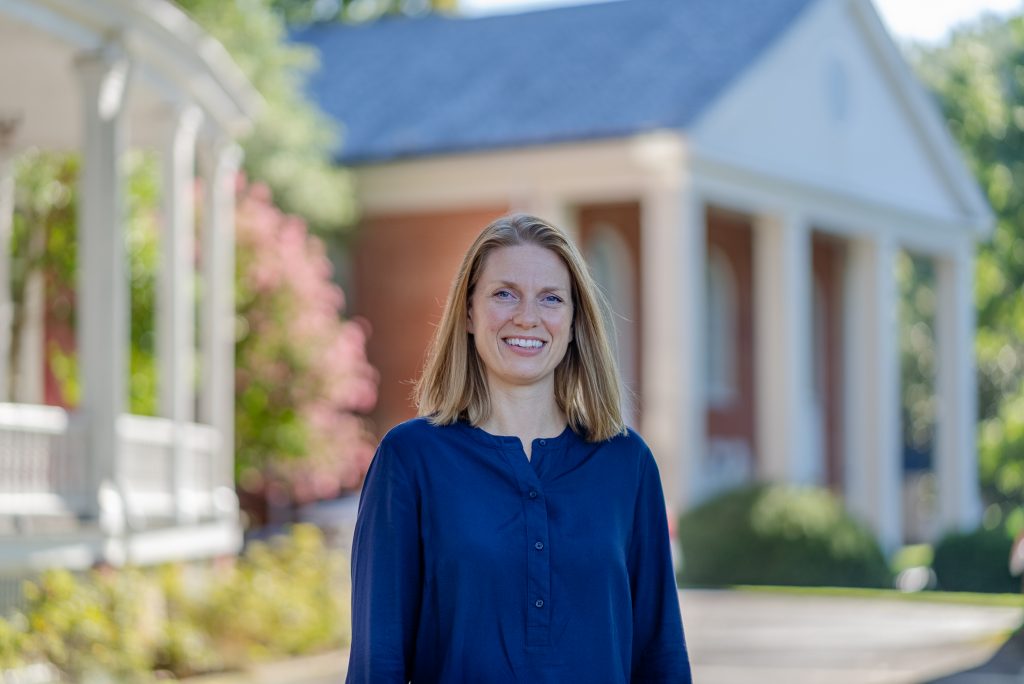 Throughout the pandemic, the Wellness Center has also overseen and operated the University's onsite COVID-19 clinic—the COVID Resource Center (CRC)—which the University created in August 2020 as part of its Healthy Campus Plan. The CRC provides certified same-day COVID-19 rapid test results for members of the campus community.
Prior to her new role as office manager, Mahaffey worked as a medical assistant in the CRC and before that, as a case manager in the University's Counseling Center. Mahaffey first joined Southern Virginia University in 2007 as the assistant women's volleyball coach, and in 2011 she led the team as its head coach. Under her leadership, the women's team took third place in the USCAA National tournament four years in a row.
Mahaffey graduated from Brigham Young University with a bachelor's degree in physical education with a focus on K-12. During her time at BYU, she was a four-year player on the women's volleyball team from 1999-2002. In addition to three NCAA Tournament appearances, Mahaffey helped the team take the first-ever Mountain West Conference Championship in volleyball, and in 2002 she was named an Academic All-MWC team member.
Mahaffey and her husband Chad, the head athletic trainer at Southern Virginia University, live in Buena Vista with their four children.