News Release
Jessica Whipple Named University Development Director of Operations
Executive Vice President and Chief Development Officer Brett Garcia has named Jessica Whipple as the university development director of operations at Southern Virginia University. Whipple brings a wealth of experience in information systems and project management to the role as well as a personal connection to the University and its mission as an alumna.
"I had such an incredible experience as a student, and I look forward to making connections with the right people to provide the same opportunities and personal experiences I had," said Whipple. "I'm especially excited to connect with my fellow alumni and extend that feeling of community you have when you're on campus."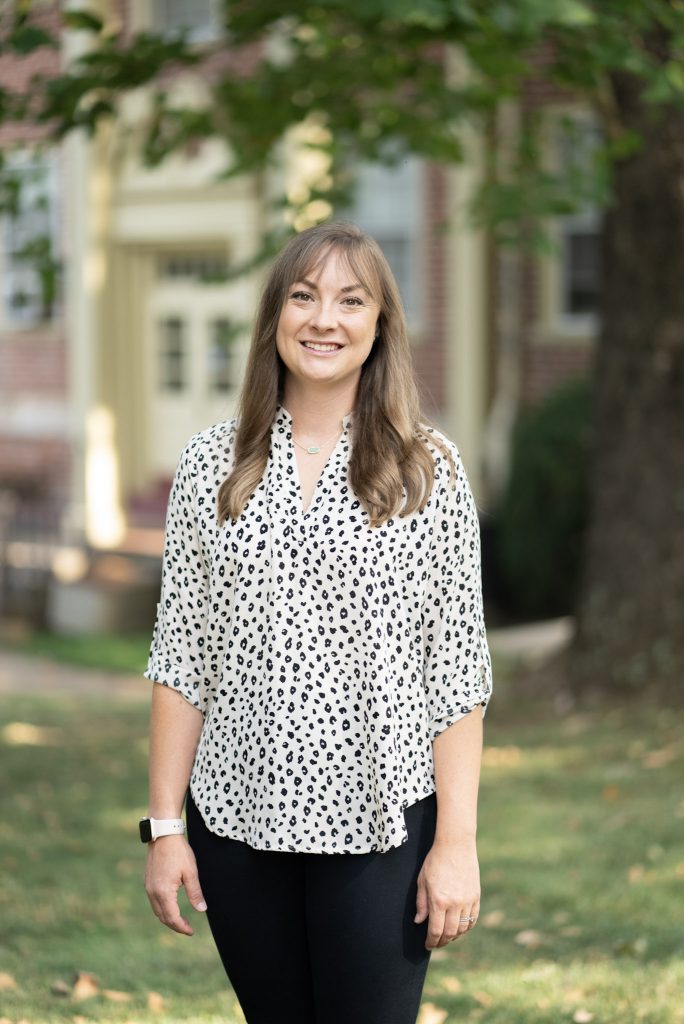 Whipple first joined the University in August 2020 as a user-end consultant with Student Financial Services to enhance the overall customer experience. She then directed her skills to tackling additional internal communication needs brought on by the COVID-19 pandemic. These efforts included cross-coordinating with University leaders to develop a virtual system onboarding all members of campus to new and adjusted policies for the 2020-21 academic year as part of the University's Healthy Campus Plan.
Whipple, who continues to support regular internal communications, will now dedicate her time and expertise to managing systems and projects within the growing Office of Development.
"I provide a lot of support for those pushing forward development at the University," said Whipple. "I will be developing processes and leveraging our systems to run as efficiently as possible to create a better user experience on the front end, and on the back end maximize time usage and minimize errors."
Prior to joining Southern Virginia University, Whipple was an instructor of library and information sciences at the University of Southern Mississippi. She also served on the USM Council on Community Literacy and Reading, which provides free books to the local community through hosted literacy events.
Whipple earned a master's degree in library and information sciences as well as a graduate certificate in youth services and literature from the University of Southern Mississippi. She earned a bachelor's degree in biology from Southern Virginia University.
She and her husband Adam, the director of human resources at Southern Virginia University, live in Buena Vista with their three children. In the community, Whipple serves as the vice-chair for the Rockbridge Regional Library Systems.