News Release
Dr. Jon Wallin Named Executive Vice President and Chief Information Officer
President Reed N. Wilcox recently named Dr. Jon Wallin as executive vice president and chief information officer for Southern Virginia University, in addition to his ongoing role as the lead liaison for the institution's prestigious accrediting body, the Southern Association of Colleges and Schools Commission on Colleges. In his new role as chief information officer, Wallin aims to utilize technology as a universal enabler across campus.
"The overall goal is to provide appropriate data-supported guidance to everyone who's working to fulfill and carry out the school's mission," said Wallin.
"The way we're doing that is through improving the customer service of the IT support team and enhancing the technological infrastructure behind the scenes, streamlining the way that we roll out and replace technology, and facilitating discovery sessions with groups across campus to ensure that everyone is maximizing the technology they have," continued Wallin.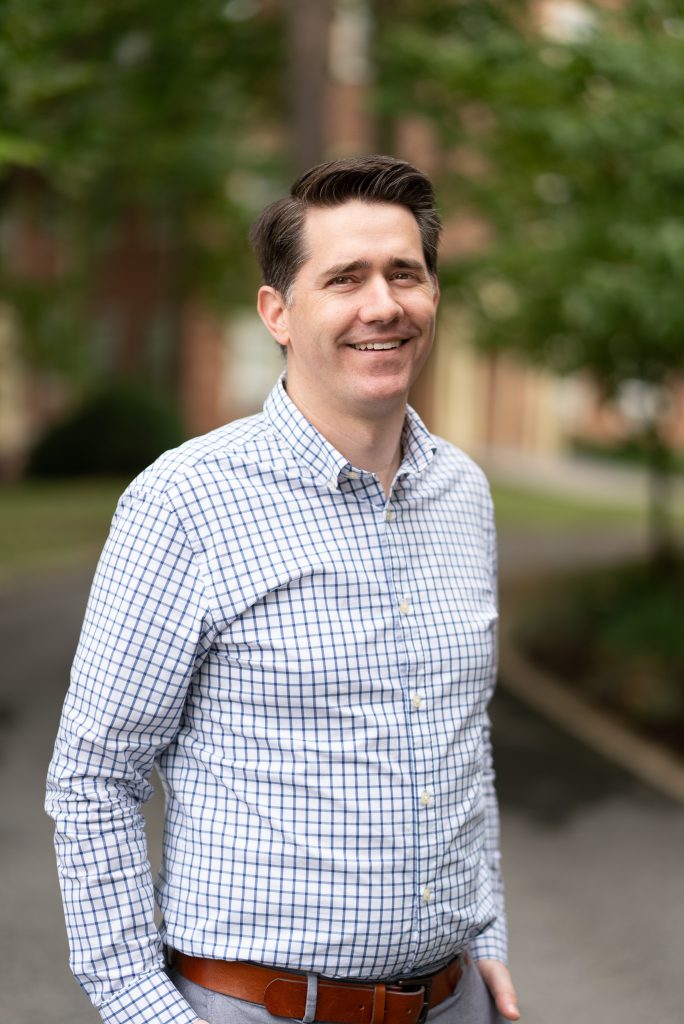 Wallin first joined Southern Virginia University in 2015 as associate provost. Since then, he has also served as the director of university writing and director of institutional effectiveness.
While serving as the director of institutional effectiveness, Wallin spearheaded the University's successful application efforts for a decade-long renewal of its SACSCOC accreditation. He also led an evaluation process of the student information system (SIS) resulting in the adoption of Canvas, a leading learning management software, and assisted with the adoption and implementation of the University's LaunchPad Initiative—which provides every student and professor with a state-of-the-art technology bundle including an iPad Pro.
As director of university writing, Wallin helped lead the five-year Quality Enhancement Plan (QEP)—Knights Write—to create additional writing and tutoring resources for all students. In addition to his role as EVP and CIO, Wallin also serves in the capacity of recorder on the University's Board of Directors.
Wallin received a doctorate in English from Purdue University, where he was the recipient of the Ross Fellowship, which recognizes excellence in scholarship and teaching. His areas of research include writing pedagogy, writing program administration, and cultural studies.
Prior to his doctoral studies, Wallin attended Brigham Young University, where he earned a master's degree in English with a focus in rhetoric and composition. He also received a bachelor's degree in English from the University of Utah.