News Release
Dr. Jeff Swift Announced as Director of Information Technology
Southern Virginia University recently announced Dr. Jeff Swift as its new Director of Information Technology.
Swift steps into this new role after serving for the past year as director of academic operations, where he implemented technology and tools to enhance the faculty and student experience. Previously, Swift has served as the director of university data and analytics, helped launch the University's esports program, and taught courses in marketing, writing, and journalism.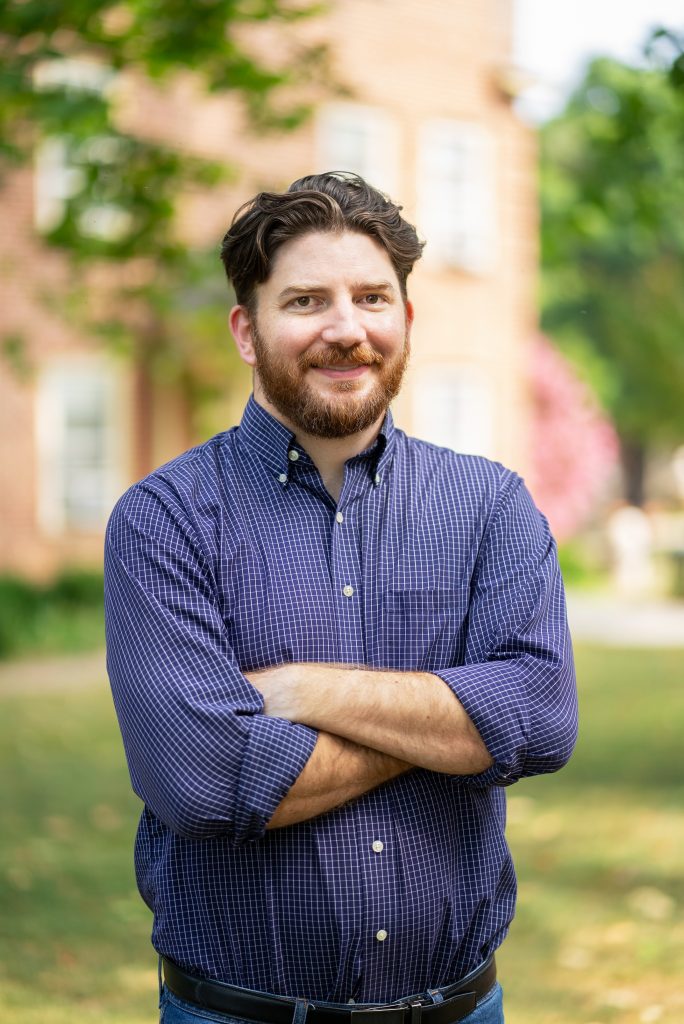 "The IT department here is integrated into everything Southern Virginia does because the University is so focused on innovation and the intelligent integration of technology," said Swift. "With my previous roles I worked with data and tools, and I'm looking forward to doing the same things for the whole University."
As director, Swift is looking to strengthen the customer experience now that the Virginia Department of Health's COVID-19 restrictions are significantly reduced from last year and the doors of the IT office are open to walk-ins once again.
"I'm really excited to build on the foundation that the IT department has, and take it to the next level in terms of having a real concierge-style service, where people can walk in, sit down, and get help with their questions," said Swift.
In addition to adding a lounge area in the main IT office, Swift announced that the department's team of specialists will hold regular expert sessions in the evenings for anyone on campus that wishes to get the most out of their technology, similar to the classes taught at the Apple Store.
Prior to joining Southern Virginia University in 2018, Swift worked as the marketing manager at Cicero Group and ran his own consulting firm, Swift Communications. He also worked as a strategist for the technology start-up NationBuilder.
Swift earned a doctorate degree in communication rhetoric and digital media from North Carolina State University as well as a master's degree in rhetoric and composition and a bachelor's degree in English from Brigham Young University.