Spotlight
Design Professor's Work to Be Implemented by National Parks Service
Buena Vista, Va.—Professor Jacob Ricks, recent MFA graduate and professor of design at Southern Virginia University, will have his graphic design work implemented by the National Parks Service in 2024.
Ricks' thesis project at the Academy of Art University earned the Award for Excellence in Graphic Design for its innovation and creativity. The project, completed over multiple semesters and finished Dec. 2020, focused on the least-visited national parks in the country to improve visitor experience and raise awareness.
"The next generation of park go-ers need to have a technological experience," said Ricks. "I wanted to bring in technology, but still make it about nature."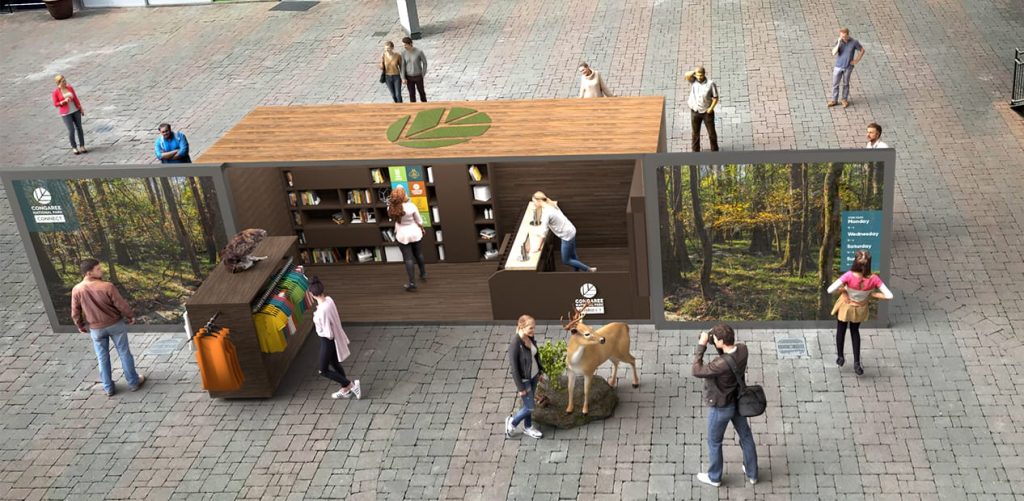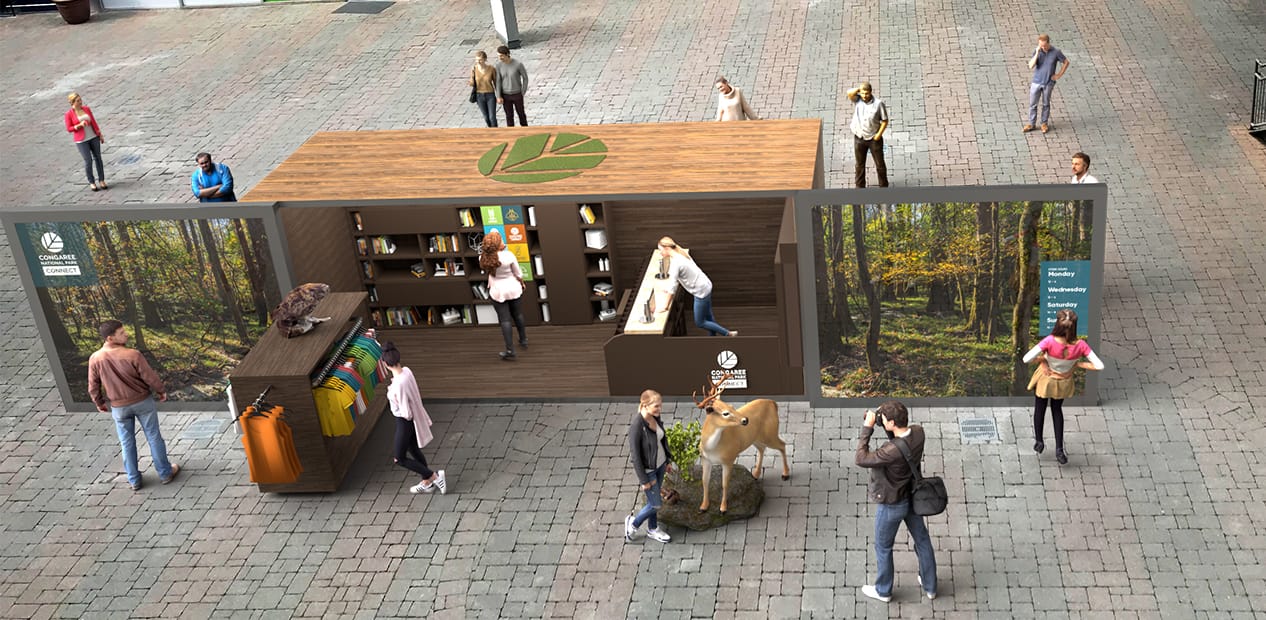 The overall goal for Ricks' project was to increase engagement with younger audiences—who average the least national park attendance. He organized his resulting design for a dimensional, technological visitor experience into three deliverables: a large-scale mobile interactive wall, a kiosk, and an app.
The mobile, interactive wall can be easily transported within cities near national parks, displaying information about activities like hiking and kayaking as well as live webcam footage of the parks. It also functions as a pop-up retail shop containing park gear.
The interactive kiosk will be placed within each park to provide general information and daily park updates in place of requiring guests to seek out a park ranger.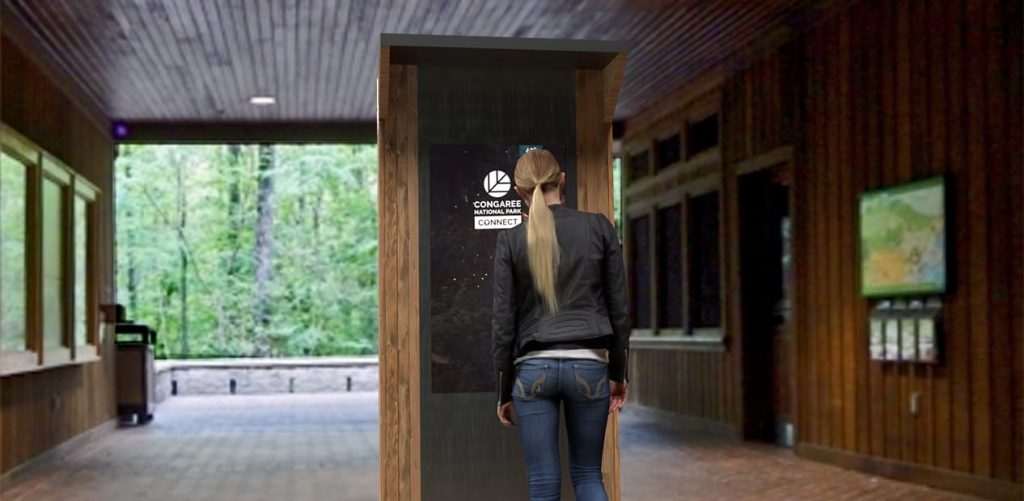 "Many people are intimidated by having to talk to someone face to face," Ricks said. "If you could go to a little touch screen and get all the information you needed, then you wouldn't have to go and find a park ranger."
Both the kiosks in the cities and parks will encourage visitors to download the app that Ricks designed, which acts both as an interactive game and a digital field guide.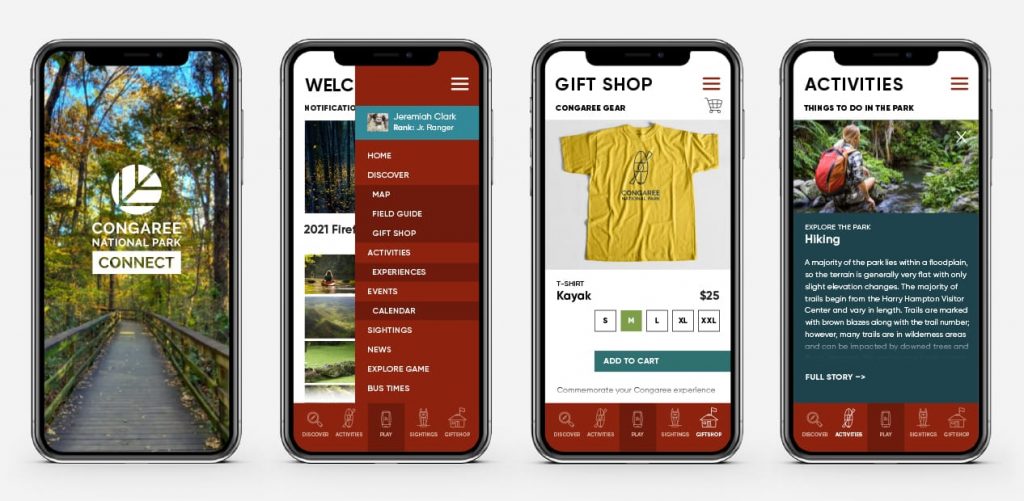 "The app is multifaceted, providing animal sightings, a field guide, and a lot of information about the park," explained Ricks. "It's the largest feature, which makes exploring the park, caring for the park, or interacting in various areas part of an augmented reality game."
After completion of his thesis project, Ricks reached out to the National Parks Service through Instagram to gather feedback about the idea. To his surprise, his idea was passed on to the Community Outreach Coordinator of the National Parks Service.
"He called me up and said, 'This is exactly what we are looking for. We've been trying to figure out how to get the younger demographic to come to the parks. This is the solution,'" explained Ricks.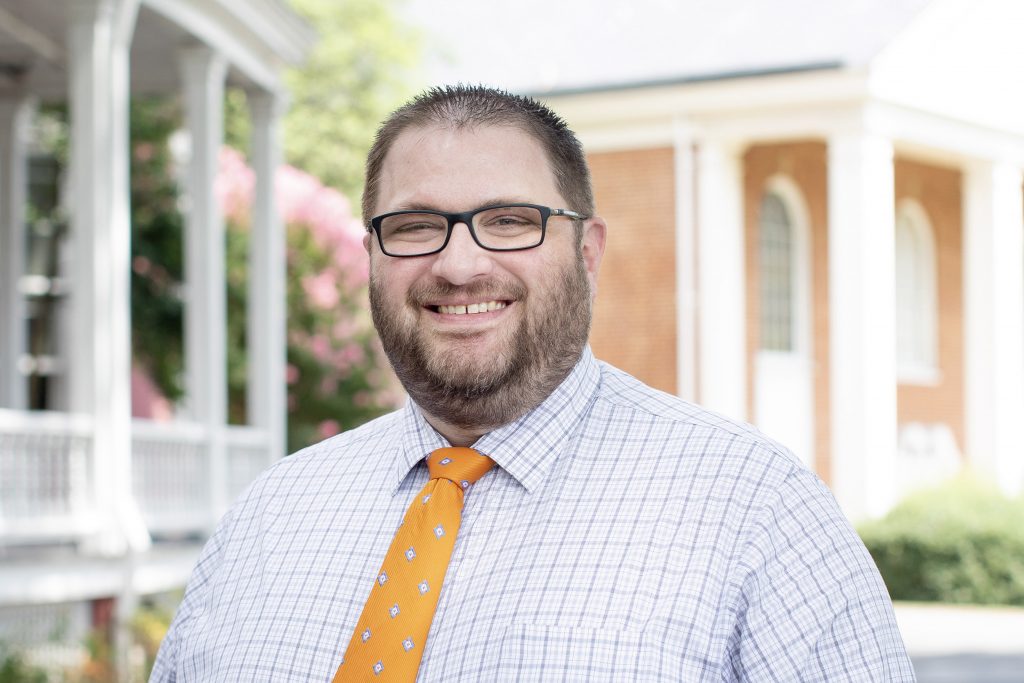 The Community Outreach Coordinator of the National Parks Service plans to implement Rick's design, starting with Saguaro National Park in Arizona, in 2024. An overview of the project can be viewed at jacobricks.com/thesis.
Ricks joined the Southern Virginia University faculty in 2018 and teaches graphic design and computer science courses. This semester he is teaching Graphic Design I, II, and III, Typography I, Data Visualization, Authoring for the Web, and Introduction to Adobe Suite.