Spotlight
Class of 2021 | Acceptances into Top Graduate Schools
As we near the end of the spring semester at Southern Virginia University, many graduating seniors from the Class of 2021 are announcing acceptances to some of the country's top graduate programs. Below are the stories of five such students who have already announced their exciting plans for their post-Southern Virginia University graduation studies.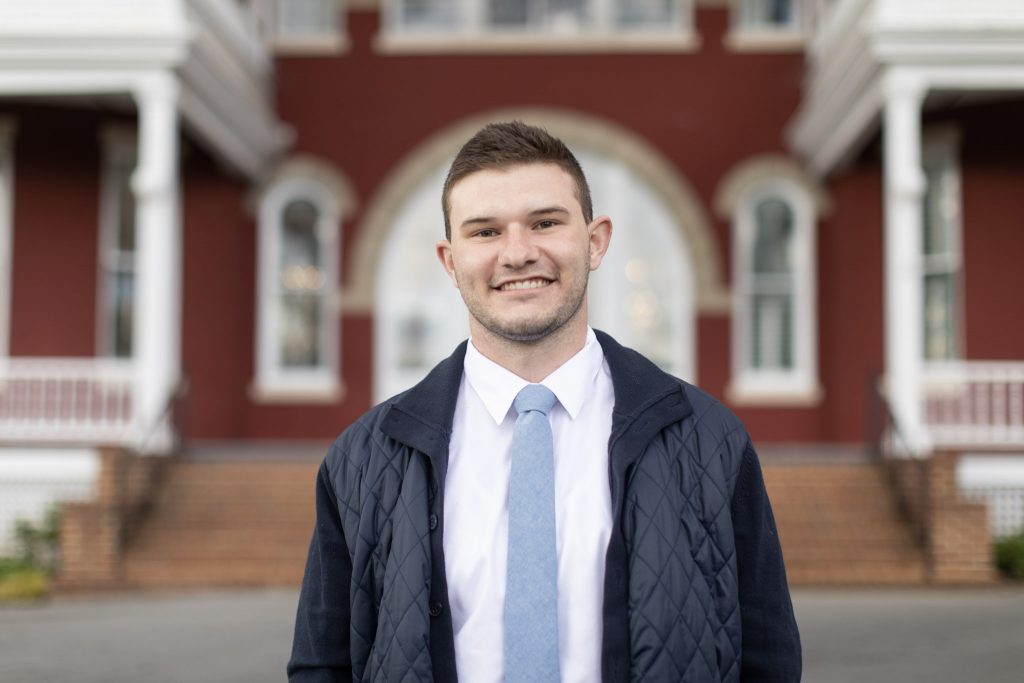 Tyler Moon ('21), University of Minnesota
Philosophy major from Utah
Graduate Tyler Moon is headed to the University of Minnesota—the nation's second-ranked healthcare administration graduate program. At Southern Virginia University, Moon majored in philosophy which helped him develop skills that set him apart from other applicants.
"After taking Reason and the Self with Professor Armstrong, I decided to major in philosophy," said Moon. "My degree in philosophy will help me learn how to critically think, resolve problems, and enjoy learning. It will help me in whatever field I go into."
Positive experiences with other mentors at Southern Virginia University, like Moon's rugby coach and various professors, inspired him to continue his education at the graduate level.
"The professors have been so willing to help me progress as a learner, and as someone that genuinely enjoys learning," said Moon.
He also added that the determination and hard work of his rugby team inspired him to strive to do big things. Looking back on his undergraduate experience, Moon recommends that fellow students take advantage of the unique opportunity to build meaningful personal relationships with professors and mentors.
"It's important to create a relationship to the point where a mentor would be confident writing you a positive letter of recommendation and where you feel confident asking for one," said Moon. "The recommendations I received from my mentors made my application stand out."
Miranda Macfarlene ('20), University of Notre Dame
English major from Virginia
Miranda Macfarlene, an English major, plans to continue her studies at the University of Notre Dame where she will pursue a Ph.D. in 18th Century British Literature with the ultimate goal of teaching at the university level.
According to Macfarlene, her academic advisor—Dr. Dalllin Lewis, who also earned his Ph.D. from Notre Dame—and other supportive professors helped her decide what she wanted to study, when to apply to graduate programs, and what to include in her personal statement.
"Many of the students that applied with me had to go to their professors and remind them of their name, what class they were in, and some of the work they did," said Macfarlene. "That wasn't a problem for me, since all of my professors know me personally."
Macfarlene says that Southern Virginia University also prepared her for graduate school because the small class sizes provided a personalized education.
"Most graduate courses are seminar style in small groups and discussion based," Macfarlene explained. "Most undergraduates haven't experienced that, but that's pretty much how every class runs here at Southern Virginia University."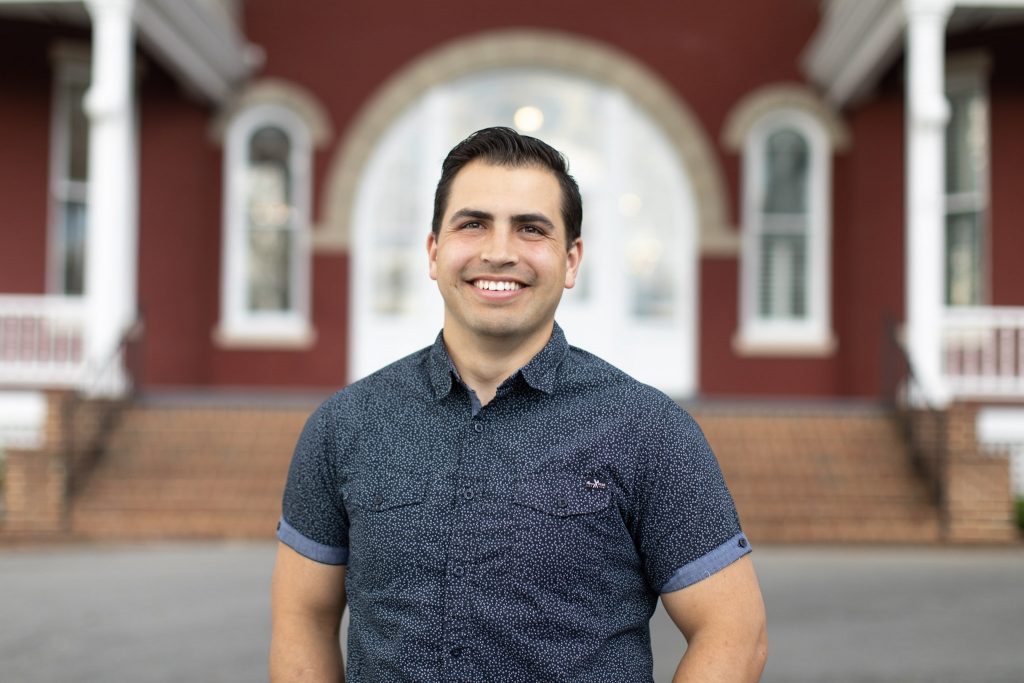 Dalon Hampshire ('21), Duke University
Liberal Arts major from Utah
When Dalon Hampshire was on his mission for The Church of Jesus Christ of Latter-day Saints, he had a prompting telling him to teach out of the scriptures for the rest of his life. Upon his return, Hampshire transferred to Southern Virginia University, majoring in liberal arts with a classical studies minor and a religious studies concentration.
"Teaching religious history, backed up by the scriptures, is something that I am really passionate about," said Hampshire. "I want to become a professor and teach for the rest of my life."
Hampshire plans to fulfill that goal by attending Duke University this fall to receive his master's in New Testament studies. According to him, Southern Virginia University prepared him for this next step in his life.
"At Southern Virginia University, professors went out of their way to help me reach my specific goals," said Hampshire. "The time they give to students is unmatched. I didn't receive that at [my previous university]."
Mentorship for every step of the graduate school application process made Hampshire feel like Southern Virginia University was the place to prepare him for the future.
"I was mentored the whole way, from zoom calls, to drafting my senior paper, to preparing for the GRE," Hampshire explained. "Career services and professors helped me achieve this goal."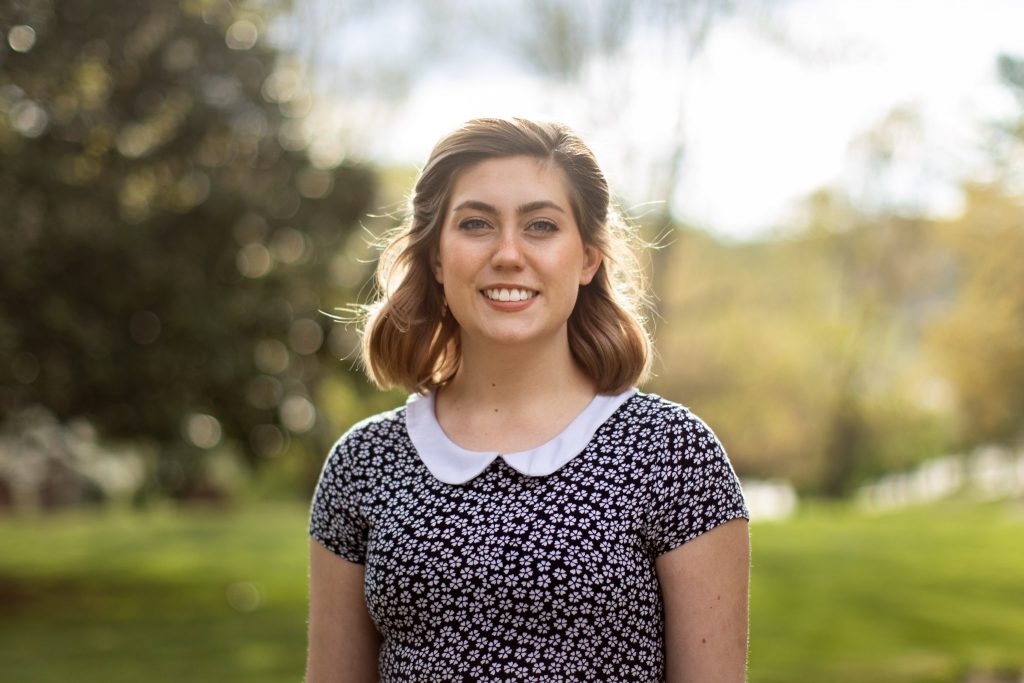 Sydney Winterton ('21), University of North Dakota
Biochemistry major from Virginia
During her sophomore year at Southern Virginia University, Sydney Winterton applied to various summer internship programs to gain hands-on experience in molecular biology. After spending the summer with the University of North Dakota as a research intern, studying temperature-specific sex determination in northern snapping turtles, Winterton found her passion for evolutionary biology.
As a biochemistry major, Winterton says she enjoyed the variety of classes offered to science students at Southern Virginia University, which exposed her to the topics she plans on studying as she heads back to the University of North Dakota this fall to receive her master's degree.
"I loved my science classes at Southern Virginia University, especially genetics with Dr. Gardner," said Winterton. "It doesn't feel like boring school work—it just makes sense to me."
Winterton appreciates the countless letters of recommendation that her professors sent out to help her get beneficial internship opportunities and eventually a full-tuition scholarship at UND.
"I felt like I just needed one acceptance letter," said Winterton. "And I think it was Dr. Jared Lee's letter of recommendation that did it for me. He actually knew me and how I could contribute to a graduate program."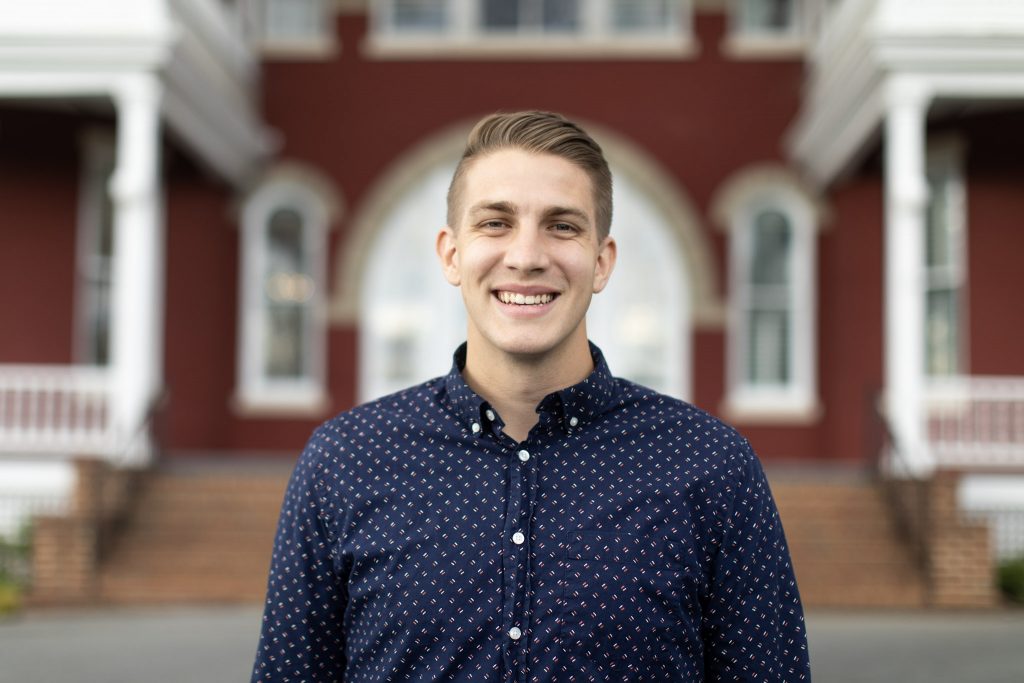 Sam Armstrong ('20), University of Virginia Law School
Psychology major from Virginia
In 2019, Sam Armstrong visited the University of Virginia on a trip with Southern Virginia's career services team. Since then, UVA has been his dream law school. After earning admission to multiple top-tier law schools, Armstrong recently decided to accept his offer from the University of Virginia Law School—currently the eighth-highest ranked law program in the U.S.
"Anytime I imagined myself attending law school, I saw myself at UVA. Southern Virginia University helped me get there," said Armstrong. "The individualized attention I got at Southern Virginia University prepared me to further my education."
In addition to majoring in psychology at Southern Virginia University, Armstrong also interned with Professor Steve Baldridge—a local attorney who frequently teaches politics courses at the University. According to Armstrong, this hands-on, real-world experience combined with his major studies helped prepare him for law school and an eventual legal career.
"The law influences our daily lives, like the way we think and interact with people," said Armstrong. "And that's the study of psychology too."