News Release
Chris Packer Joins Southern Virginia University as Vice President of Operations
Earlier this week, Chris Packer joined Southern Virginia University as the institution's new vice president of operations. In this crucial leadership role, Packer will report to Executive Vice President Brett Garcia and will oversee several vital areas of campus operations including Student Life, University Housing, Food Services, Campus Security, and Physical Facilities.
"We are really pleased and thrilled to welcome Chris Packer to Southern Virginia University," said Executive VP Garcia. "He comes highly qualified and credentialed with a wealth of prior leadership and operational expertise.
"Even more importantly," continued Garcia, "Chris [Packer] is completely aligned with our University's agile and innovative culture, as well as our mission to gather, lift, launch members of The Church of Jesus Christ of Latter-day Saints and like-minded students."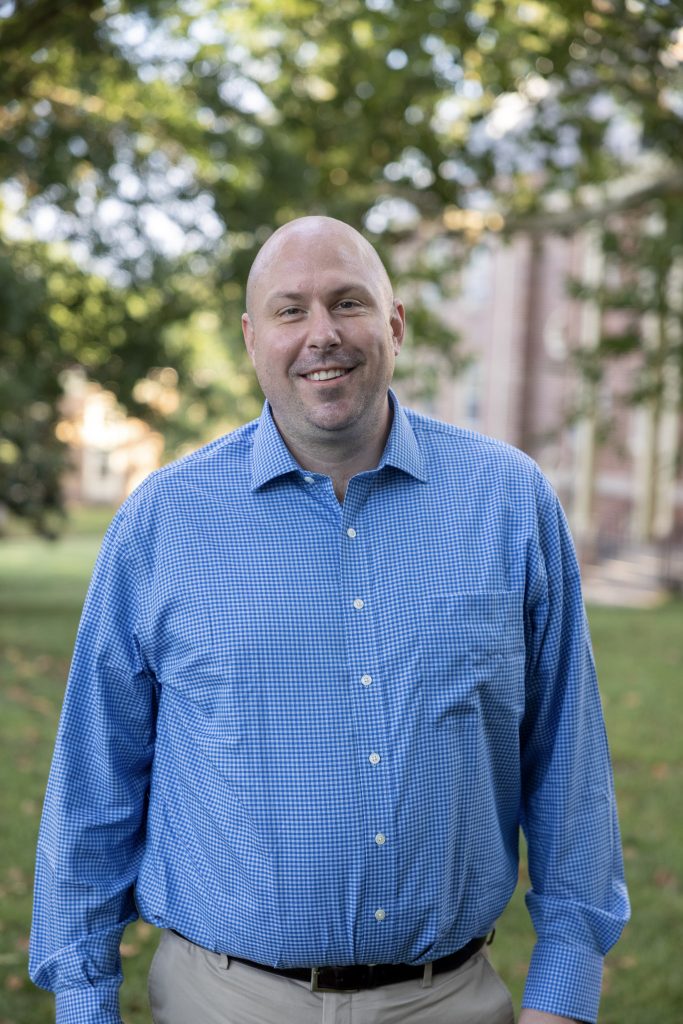 Before coming to Southern Virginia University, Packer was a senior manager at ASSA ABLOY—a global leader in safe, innovative access solutions. Prior to that management role, Packer spent more than a dozen years at the Fortune 500 global leader in printing solutions, Xerox, including three years as the head of order fulfillment for the entire Western Hemisphere.
"His extensive experience in world-class companies will empower Chris [Packer] to add tremendous value to our University," said Garcia.
"I've spent my professional life working really hard to make big companies more efficient and more money," said Packer. "I'm so excited to work hard to help gather, lift, and launch students. That's something worth working hard for. I feel strongly about making sure all students have a positive experience and get the services and support that they need to be successful."
Packer earned a master's of business administration from Simon Business School at the University of Rochester and a bachelor of science in business management and Spanish literature from the University of Wyoming—where he also played quarterback one season for the NCAA DI Cowboys. After his freshman season of football, Packer stepped away from his athletic scholarship to serve a full-time mission for The Church of Jesus Christ of Latter-day Saints in the Italy Milan Mission.
"In addition to his impressive academic credentials and professional resume, Chris [Packer] is a man of faith and integrity," said Garcia. "As a former DI athlete, he is both driven and coachable. He is an outstanding leader, relationship builder, and manager of people. We are excited to welcome him to our campus community."
Packer and his wife, Lisa, live in Rockbridge County and are parents to four children.