News Release
Biology Teacher Licensure Track to be Introduced Fall 2021
Southern Virginia University's teacher licensure program recently announced its introduction of a new biology track beginning in Fall 2021. In this track, students can earn their license to teach biology or other science courses—one of the most in-demand teaching positions nationwide.
"There's always been a demand for STEM (Science, Technology, Engineering, and Math) fields in middle school and highschool" said Dr. Jared Lee, Biology Program Coordinator. "It's a very secure job market where students can move pretty much anywhere with this national accreditation we have and probably find a job without any difficulty."
By adding this licensure track, biology students will have more career options in addition to the pre-health professional tracks and research fields currently available.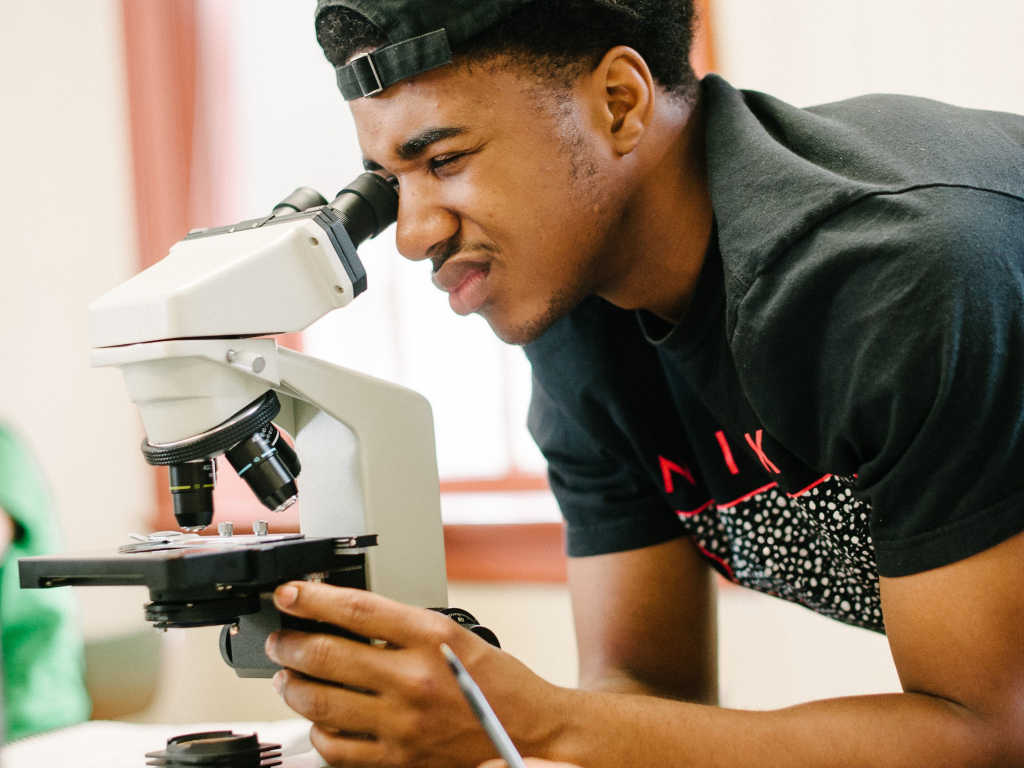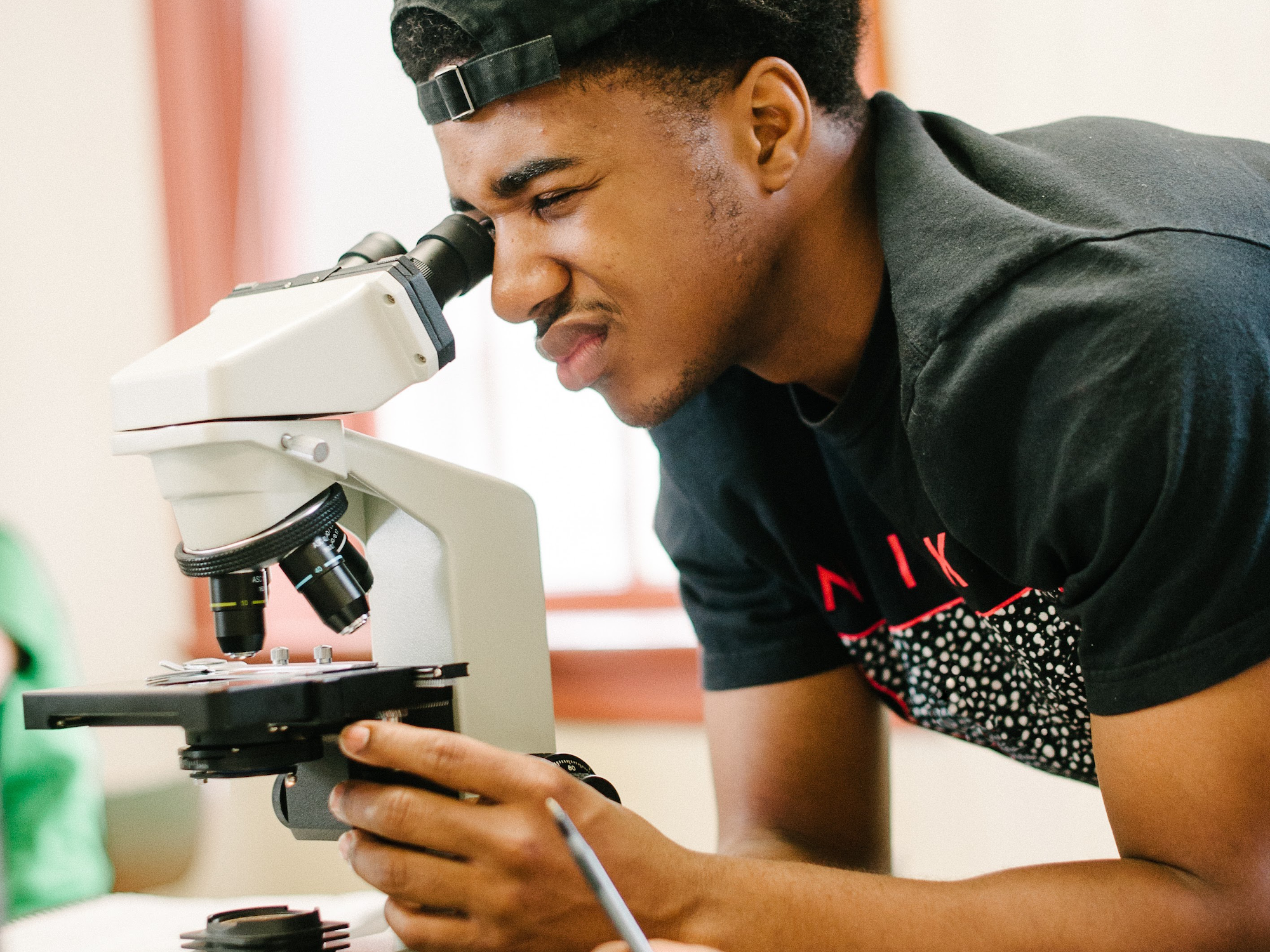 "We found that many of our alumni with their biology degree have gone and gotten licensure elsewhere," said Lee. "We are anxious to offer that opportunity here at Southern Virginia University so students can earn it as part of their degree."
The teacher licensure program combines education courses from Southern Virginia University and Washington and Lee University. The tracks are similar to academic concentrations in that students take specific licensure classes as part of their chosen majors, at no additional cost to students enrolled at either university.
"There is a national teacher shortage in the United States," said Kim Kearney, Director of Teacher Licensure Program. "Our students have done very well in obtaining a job post graduation."
Upon graduation, students receive a nationally accredited Virginia teaching license that is accepted in any of the United States in which a student wishes to teach. By pairing Virginia's rigorous teaching licensure program with the personalized, hands-on educational experience that students receive at Southern Virginia University, Jordan Clark, Professor of Teacher Education believes his students are more prepared than average.
"Virginia's coursework requirements for teachers, like the amount of hours spent in the classroom, and several assessments from the state, all contribute to this program being a more well-rounded experience than getting a license somewhere else," said Clark.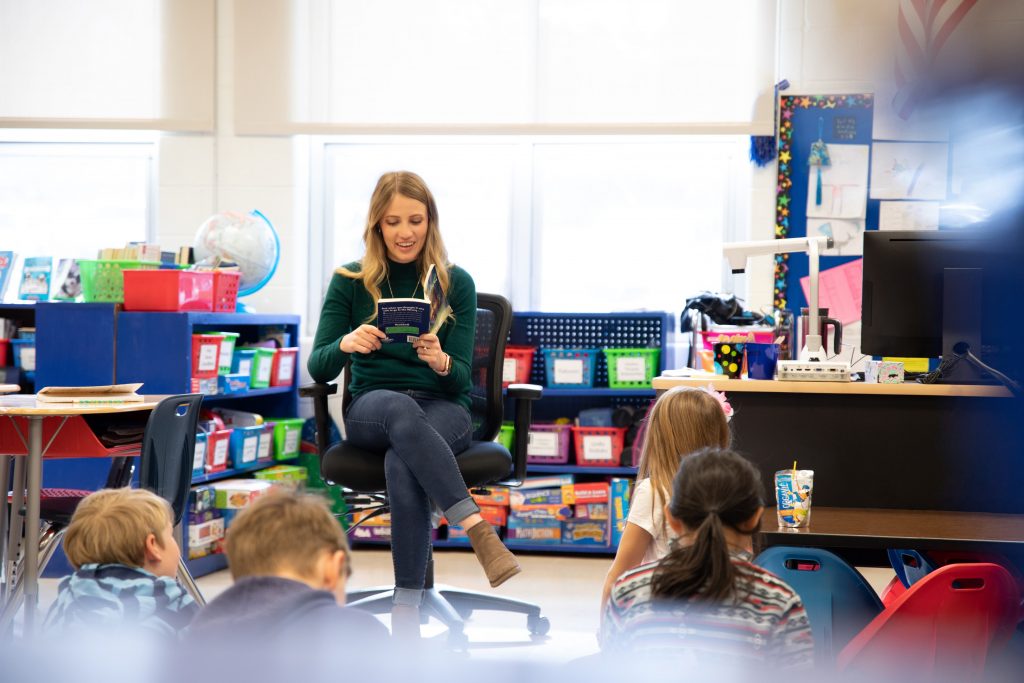 Stephanie Tuttle ('15) graduated from Southern Virginia University with a major in liberal arts, a minor in history, and her teaching license. She says that the program's required 18-week in-classroom experience helped her get her current job as a fourth grade teacher at Fairfield Elementary.
"I love that students have the option to leave Southern Virginia University with a secured career," said Tuttle. "I left with what I needed to become successful."
According to Tuttle, Kearney helped her apply to a Math Specialist position for when she graduated.
"After completing the licensure requirements on a Friday, I started teaching in Rockbridge County that Monday," said Tuttle. "[Professor Kearney] was so invested in my education and making sure I had a job when I graduated."
Clark also attests to the opportunities afforded by the teacher licensure program, citing flexibility as one of the best benefits of earning licensure.
"[With this licensure], students can step into a career that is in high demand anywhere they go, and start earning an income while they are figuring out the next steps, whether it's starting a family or applying to graduate school," said Clark.
"This license is a weapon in your arsenal that will help get you a career right out of college," Clark added.