Spotlight
Artist In Residence Jason Deere Hosts Porchlight Music Series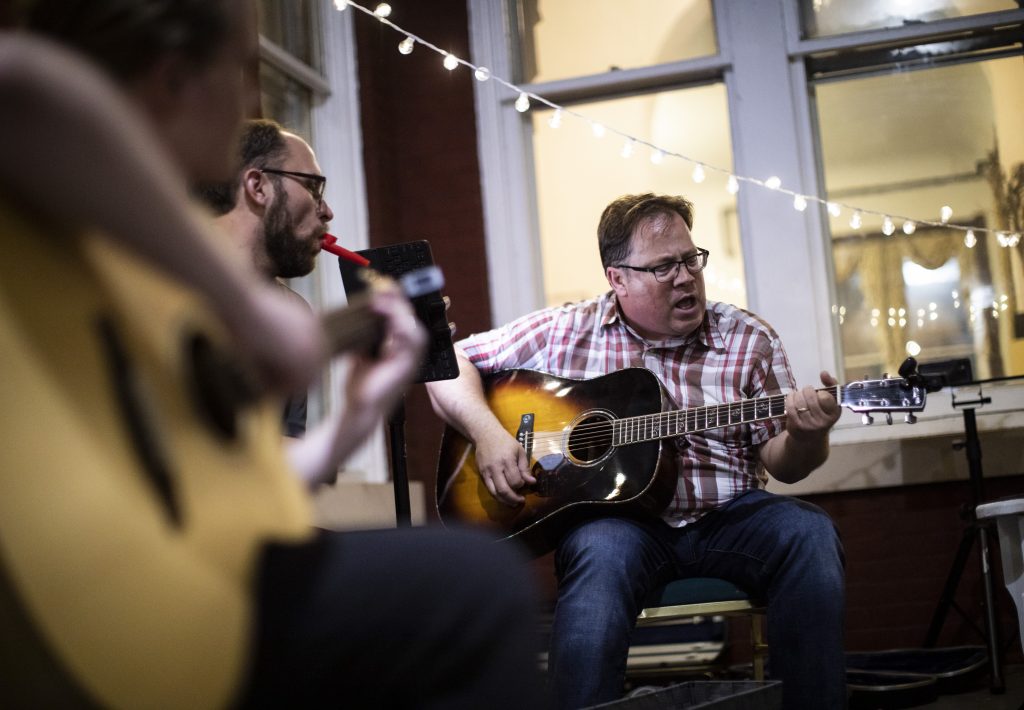 Every Wednesday evening of the Fall 2021 semester, students and faculty are invited to bring their friends, instruments, and musical talents to the porch of historic Main Hall to join in an informal "jam session" led by platinum award-winning singer and songwriter Jason Deere—artist in residence at Southern Virginia University.
These welcoming gatherings every Wednesday at 8 p.m. make up the Porchlight Music series, in which Deere aims to bring back the early culture of American music-making.
"American music, historically, came from the front porch," says Deere. "My great-grandmother came from Lithuania in 1903. Her dad worked the coal mines in Oklahoma and every Saturday, on their porch, people would play music. Later in 1925 she bought her first radio and kept it on the porch and they would listen to the Grand Ole Opry House."
"I wanted to take it back there," continued Deere. "Whether you are playing spoons, shaking a shaker, or stomping your foot, that's the culture, history, and feeling I want to create here."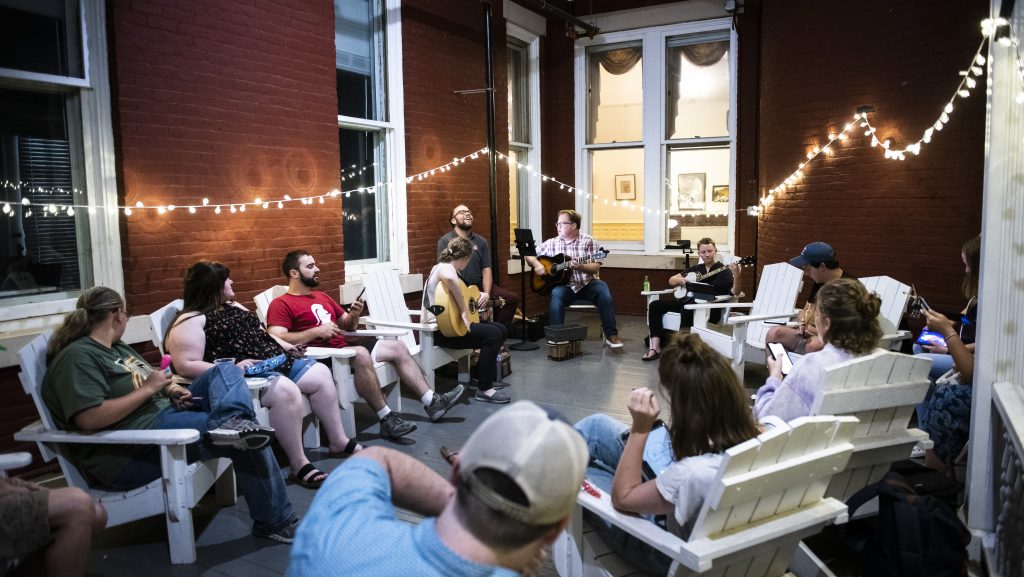 The series, which Deere hopes to host each semester, also serves as a way to reach out to those on campus who wish to explore and create music and bring greater awareness to the music program among students.
"I really enjoy singing songs that everyone knows, and getting people who claim they can't sing to sing," said Dilen Story ('25), who attended one of the first Porchlight gatherings of the semester. "It's a common ground for everybody."
Deere is an award-winning singer, songwriter, record producer, artist manager, and co-creator of the Nashville Tribute Band. He joined Southern Virginia University in August 2021 as an artist in residence working with the Music Industry program—formerly known as the commercial music program. In the program, Deere teaches courses on songwriting and music production while working with the music industry ensembles and mentoring student musicians and producers.