Spotlight
Adam Leone ('20): First Student to Receive Phi Kappa Phi Fellowship, "The Professors [Here] are Incredible"
The Honor Society of Phi Kappa Phi—the nation's oldest and most selective collegiate honor society for all academic disciplines—awarded Adam Leone ('20) with an $8,500 Fellowship to pursue a doctorate of medicine at the University of Cincinnati College of Medicine this fall.
The fellowship selection process included consideration of undergraduate academic achievement, service and leadership experience, and letters of recommendation—all of which Leone had in spades from his time at Southern Virginia University.
"The greatest benefit of going to Southern Virginia University is that you're going to get the best faculty supporting you throughout your journey," said Leone. "The professors are rather incredible. I have never had someone want me to learn something so bad and help me do it. They made me crave learning."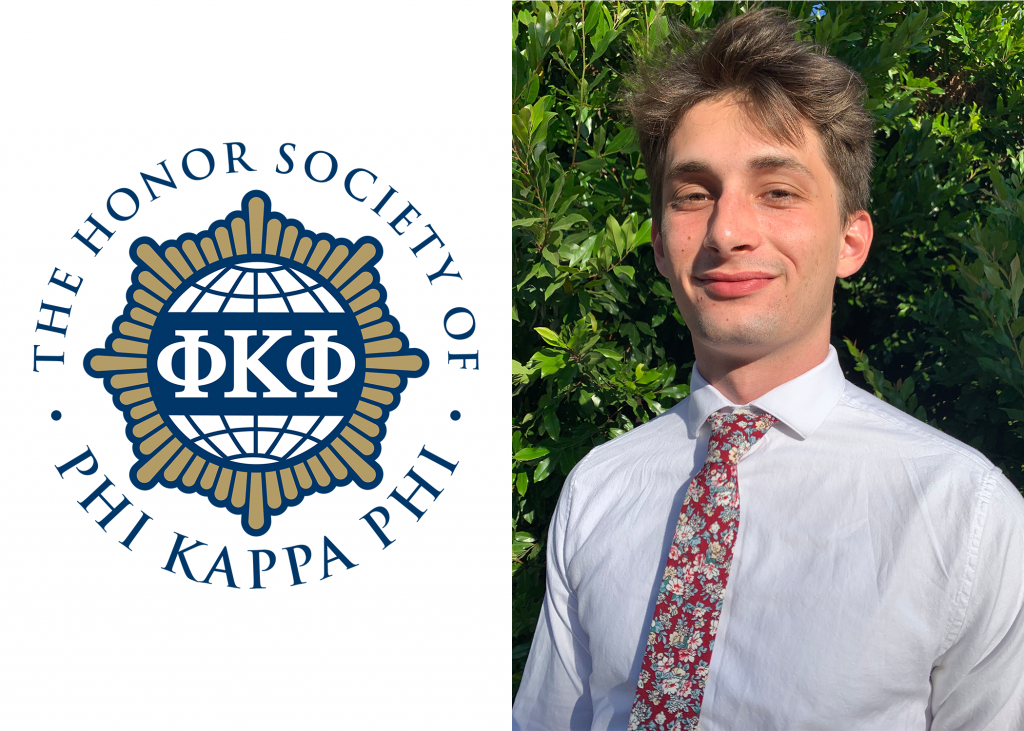 One of Leone's greatest mentors and champions is Dr. Barbara van Kuiken, professor of chemistry, a certified MCAT tutor, and advisor of the University's pre-health professional track.
According to Leone, Dr. van Kuiken was always willing to spend additional hours past her regular office hours to help answer questions and ensure he was well prepared for both the MCAT and his medical school application.
"[Dr. Van Kuiken] is the best and did everything in her power to help me," said Leone. "She prioritizes her students over all else."
In conjunction with Leone's diligent academic efforts, van Kuiken's guidance helped him score in the 98 percentile on the MCAT and her personal letters of recommendation helped him earn the Phi Kappa Phi fellowship and gain acceptance into the University of Cincinnati College of Medicine—her own alma mater.
"When [Dr. van Kuiken] found out I got in [to UCCOM], she called me and was screaming," said Leone. "She went off for ten minutes and we had a really great conversation."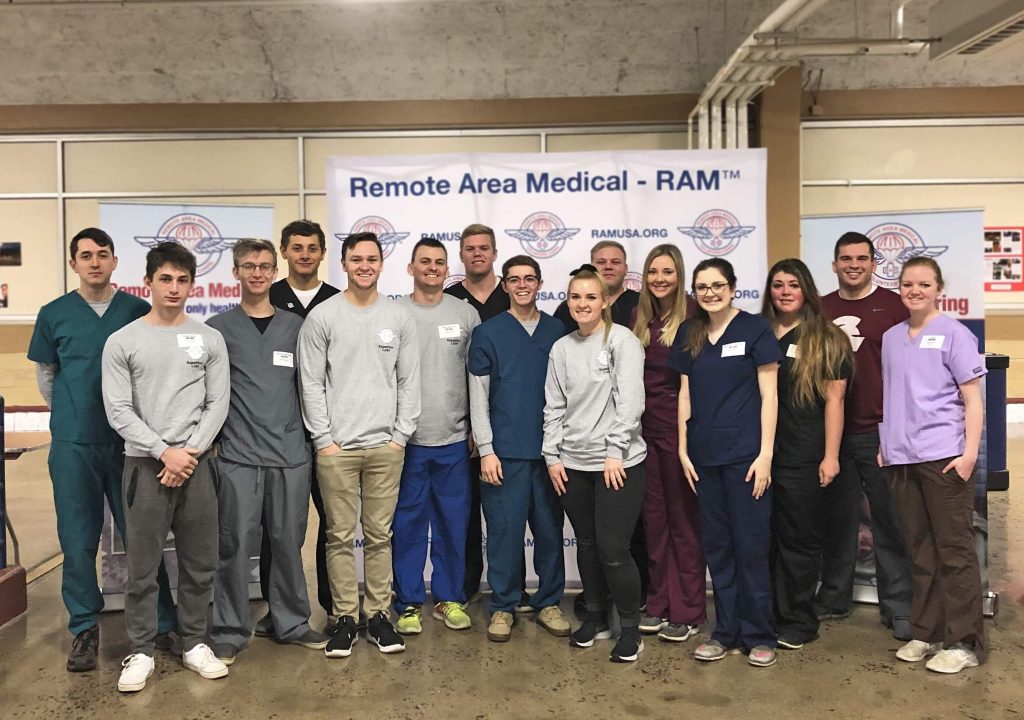 Van Kuiken also provided Leone and his peers with volunteer opportunities by leading their participation in Remote Area Medical (RAM) clinics—mobile clinics that provide free, quality healthcare to underserved and uninsured individuals. At RAM events, students gain valuable real-world experience in administering medical, dental, and vision healthcare.
"Remote Area Medical is incredible, and [Southern Virginia University] does a lot of work with them," added Leone. "I'd encourage any student to go to at least one clinic to help people and have that experience—especially pre-med students who want to build a strong application."
In addition to mentorship from Dr. van Kuiken, Leone named Dr. Iana Konstantinova, president-elect of the University's Phi Kappa Phi chapter, and Dr. John Armstrong, current president of the chapter, as key mentors in encouraging and helping to prepare Leone for the fellowship application process.
Leone also thanked Dr. Samuel Hirt and Dr. Dallin Lewis for both teaching him how to write persuasively as well as writing thoughtful letters of recommendation on his behalf for his application to medical school.
"The questions they asked me were personal questions that made me think that they were tailoring [their letters] to me." Leone said. "They actually care about their students. I'd like to reiterate just how amazing the professors are. Not only Dr. Hirt, Dr van Kuiken, Dr. Lewis, and Dr. Armstrong—but every single professor I had."
Leone is one of 62 recipients nationwide to receive a Phi Kappa Phi Fellowship. To see the complete list of 2021 Phi Kappa Phi Fellows, visit PhiKappaPhi.org/2021Fellowships.