Campus Voices
Students Recommend Their Favorite Classes from This Fall Semester
Buena Vista, Va.—As the Fall 2020 Semester comes to a close, we asked students to reflect on their favorite classes which they would recommend to others. From horseback riding to discrete mathematics, five students shared which class was their favorite despite the ongoing constraints caused by the global pandemic.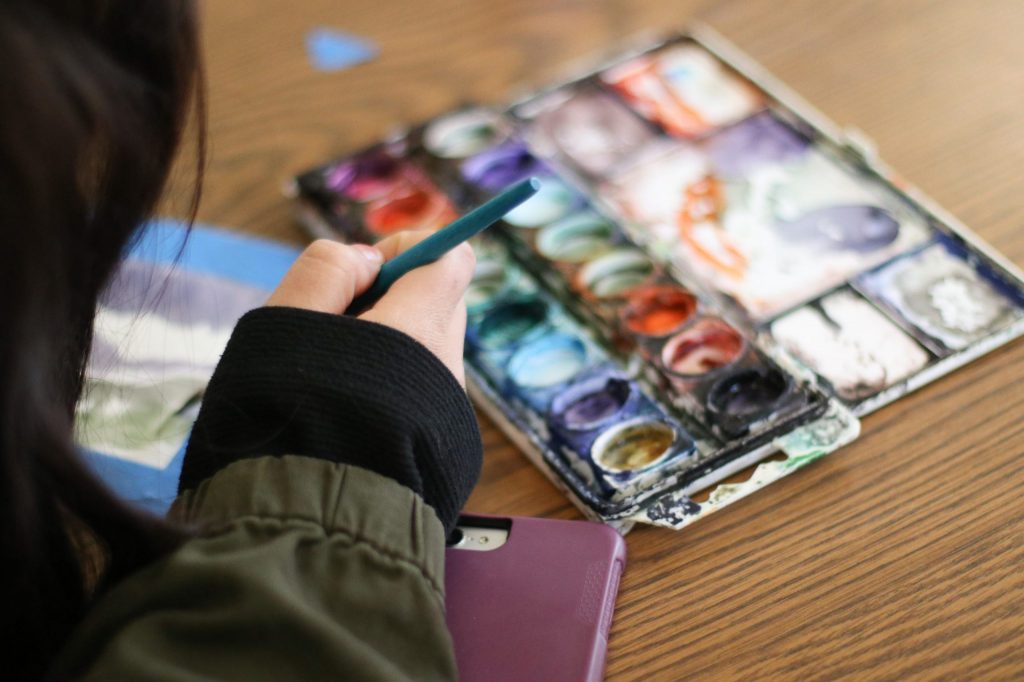 Watercolor I
Art with Professor Doug Himes
Eryn Pawluk ('21), a double major in biology and biochemistry, initially took Watercolor I with Professor Himes as a way to fulfill her graduation requirements—having already completed her science courses last spring for medical school applications. However, this art course quickly turned into the class she most anticipated each week.
"From our first day in class, I felt so excited to learn from Professor Himes," said Pawluk. "He talked so much with us about being a multifaceted person and how important it is to not put ourselves in one box."
Pawluk explained that the class made her feel excited to push boundaries and be inspired to try new things, even if it's outside of her comfort zone.
"It really touched me because here I was, a science major and feeling like I didn't belong in a watercolor class, and he comes out and says that I'm not just a scientist—I am an artist, a thinker, a dreamer," continued Pawluk.
One of Pawluk's biggest takeaways from the class occurred when she produced a painting with which she was dissatisfied. She said that Himes gave her honest feedback and encouraged her to keep trying, even when she felt her work wasn't up to par.
"Professor Himes' outlook reminded me to be patient with not only art but with myself," said Pawluk. "I would highly recommend this class to anyone looking to be more introspective or creative. It not only provides you with the skills you need to develop as an artist but as a genuine person."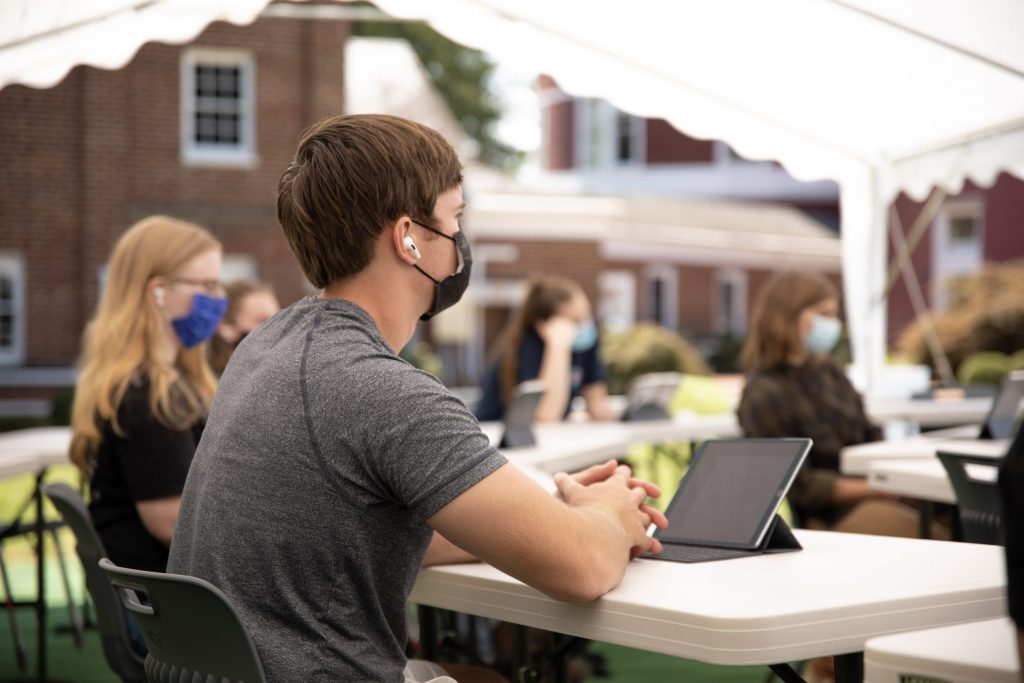 Discrete Mathematics
Mathematics with Professor Thomas Bell
Despite being "intimidated by math," Steven Rasmussen ('23) found Discrete Mathematics to be his favorite class this semester thanks to Professor Bell's positivity and patient teaching style.
"Professor Bell is really good at taking the stress out of learning math," said Rasmusen. "Almost every other sentence he stops and asks if we are understanding and is always willing to go back over something."
Even in tests, Professor Bell found ways to relieve stress for students.
"I am one to stress a lot before a test, but every time I start one of Professor Bells' [tests], I always feel very confident and comfortable," said Rasmussen. "He even includes notes sometimes where he says things like, 'You're halfway done! Just breathe, you can do this!' They really help!"
Looking back, even though the course material was challenging at times, Rasmussen found that "[in] the end, I've really learned and really enjoyed learning."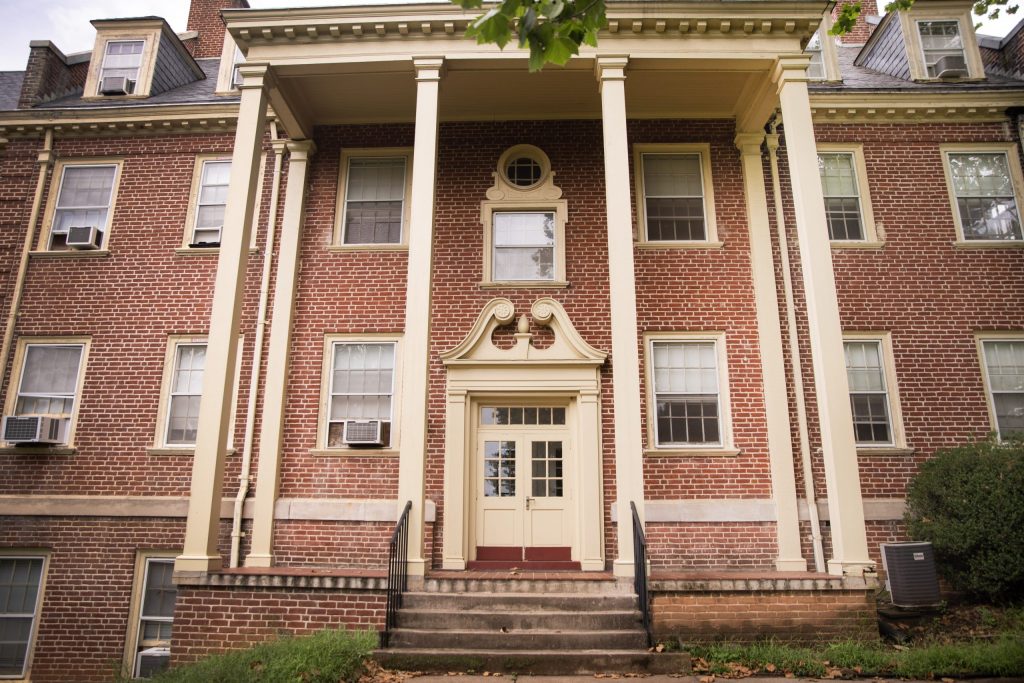 Modern Usage and Grammar
English with Professor Dallin Lewis
English Major and Writing Center Tutor Elizabeth Hinds ('21) recommends taking Modern Usage and Grammar to anyone that wants to improve their writing skills.
"I've taken a lot of English classes, but this grammar class has by far been the most useful," said Hinds.
As a teacher's assistant for a Classics of Western Literature course, Hinds recognizes the need to understand grammar in both reading and writing.
"We use [grammar] so naturally that we don't really have to learn the nitty gritty of grammar in order to communicate well," said Hinds. "But in order to actually have full command over a language, we do need to learn more about grammar."
Her passion for the English language was boosted by Professor Lewis's enthusiasm for the concepts and students' learning.
"Prof. Lewis was always eager to help me understand things and always quickly responded to extra questions," Hinds said.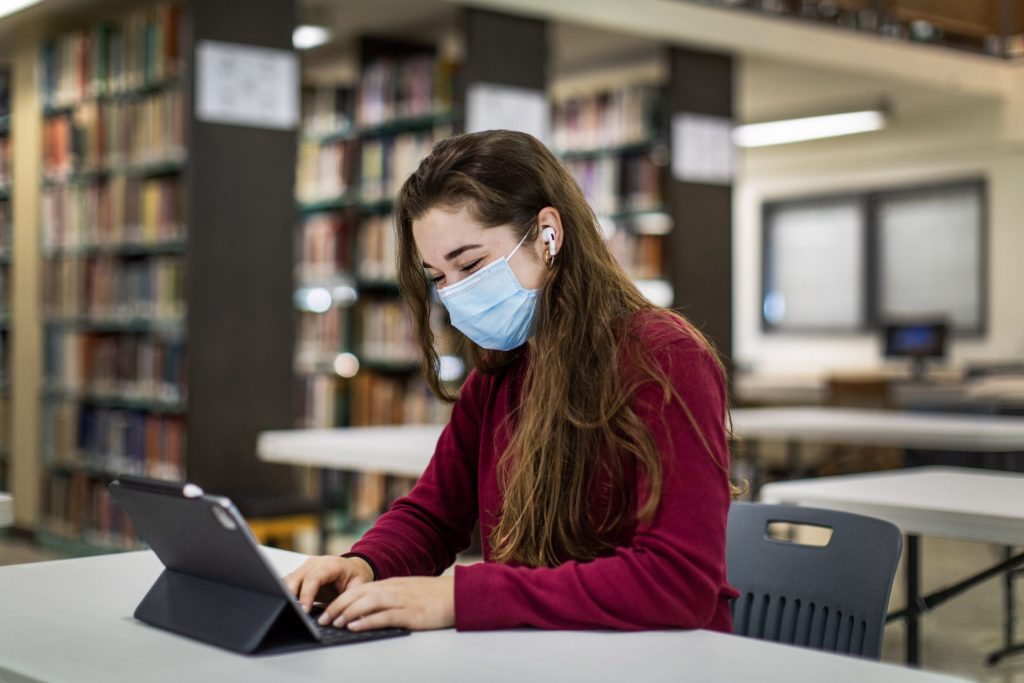 Performance & Sports Psychology
Psychology with Professor Alan Whitehead
For Sallie McGuire ('22), the Performance & Sports Psychology course this semester gave her insights into her own performances—whether it be a musical recital or a school presentation.
"I like to learn what's going on inside my mind so I can learn to control it and perfect my performance," says McGuire.
The course dives into the elements of performance and the psychology behind strong and weak performances.
"My biggest takeaway from this course is to learn from yourself," said McGuire. "The only way you'll know if the new pre-game warmup works is to try it. If you notice yourself getting too heated after a game, you'll learn to calm yourself down and keep your energy directed during the game itself."
McGuire is a philosophy major and psychology minor, and recommends this class to everyone.
"You'll learn about yourself and how you perform, which happens to everyone," said McGuire.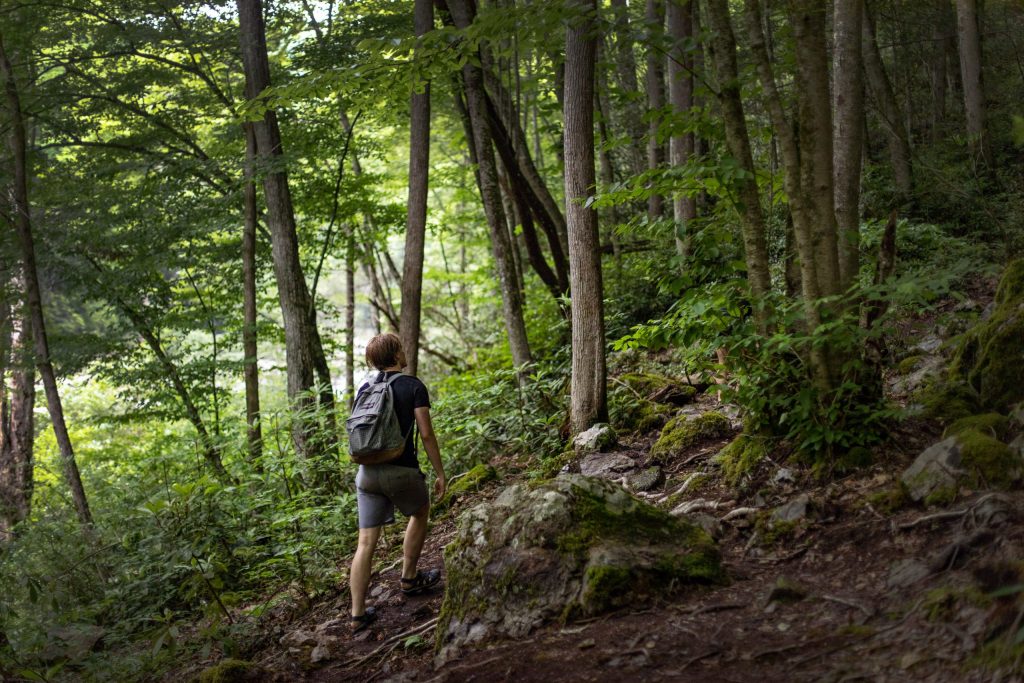 Outdoor Adventures: Horses and Hikes
Physical Education with Professor Michael Harmon
John Wallace Curnutt ('21) states that The Outdoor Adventures: Horses and Hikes was his favorite course this semester because it gave him the opportunity to explore the Blue Ridge Mountains surrounding Southern Virginia University's campus.
"My favorite part of the class was the chance to be outside in the beautiful Virginia mountains," said Curnutt. "Nature has always been the place I feel closest to God, and getting to explore outdoors both on foot and on horseback was a great experience for me."
In this physical education course, students learn survival skills and hiking tips, and end the semester with a horseback riding expedition.
"I would certainly recommend this class to any student who appreciates the outdoors and wants to go on an adventure."
Curnutt noted that he especially appreciated Harmon's expert knowledge of the local area, who has lived in Virginia for the past 20 years.
"Professor Harmon is the perfect teacher for this course," said Curnutt. "He really knows the outdoors and the trails and paths around this beautiful area [where] we get to go to school."