Spotlight
Student Artwork to Premiere at London Exhibit
Buena Vista, Va.—Senior art major Ryan Dubinsky's art piece, "Echo," was selected to premiere at an international art exhibition in London, England, "The Extended Body – Mixing Cultures," from March 19- April 17, 2020.
Dubinsky, who is from University Place, Washington, was originally invited to speak at the exhibit's premiere on March 19. However, due to complications from the COVID-19 outbreak, all addresses were canceled and the premiere was postponed.
The Extended Body- Mixing Cultures, hosted by ITSLIQUID, features art from 55 different artists around the globe. "Echo," Dubinsky's wire self-portrait, was chosen as one of 10 to be used in advertising for the exhibition.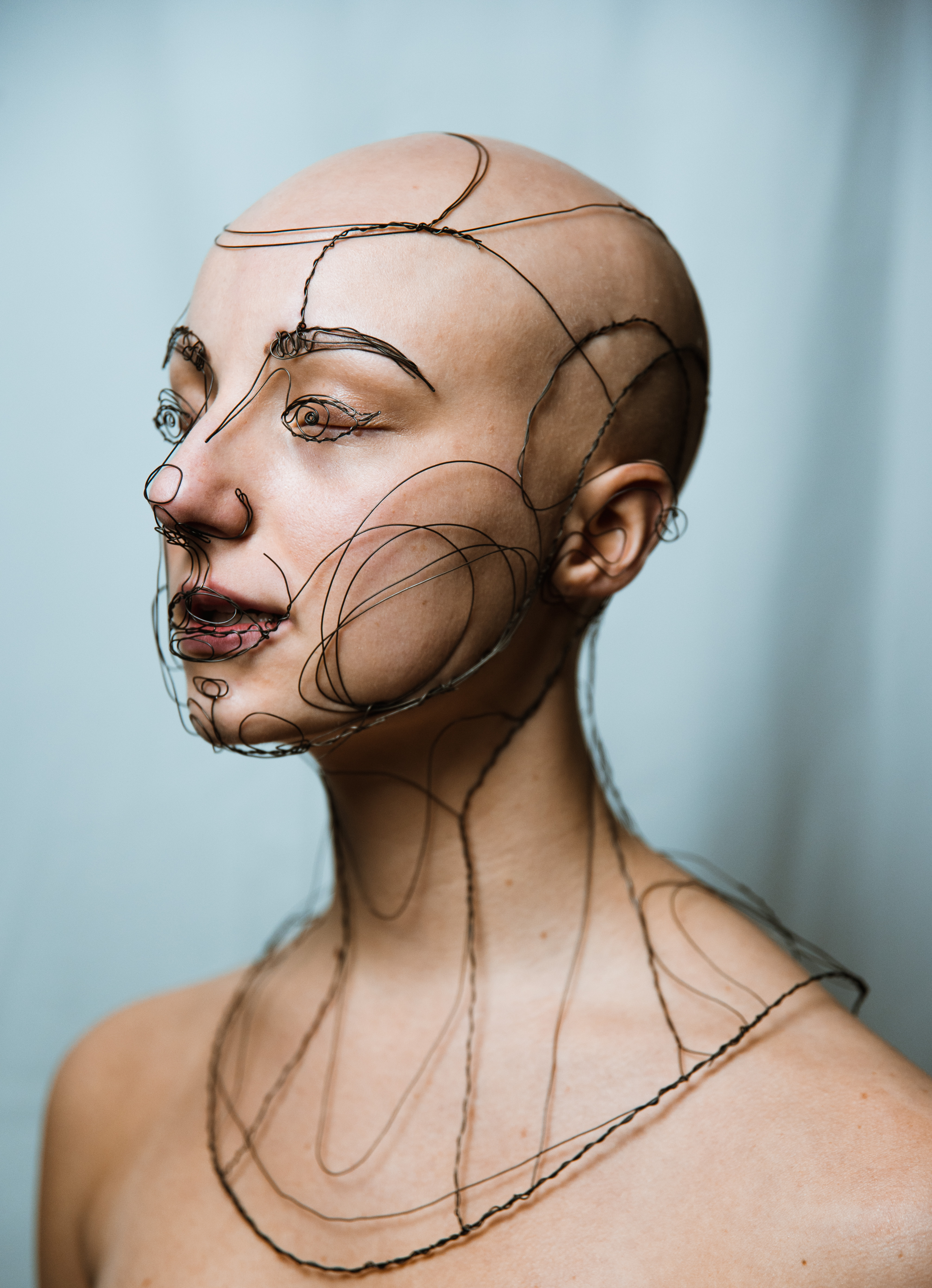 "I took a 3D-design class [at Southern Virginia University] a few years ago," said Dubinsky. "We had to do a wire self-portrait and I really liked it. I remember wondering what it would be like if I did this around my face."
Doing exactly that, Dubinsky modeled her art piece around her head and face with assistance from a fellow student who photographed her work for the creation of "Echo."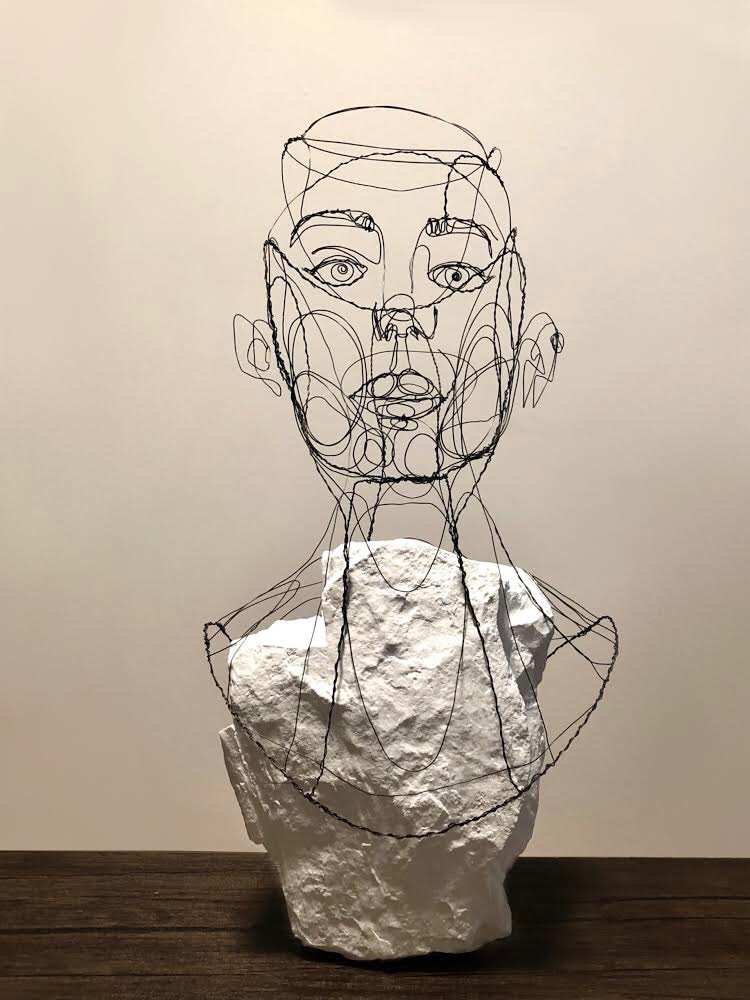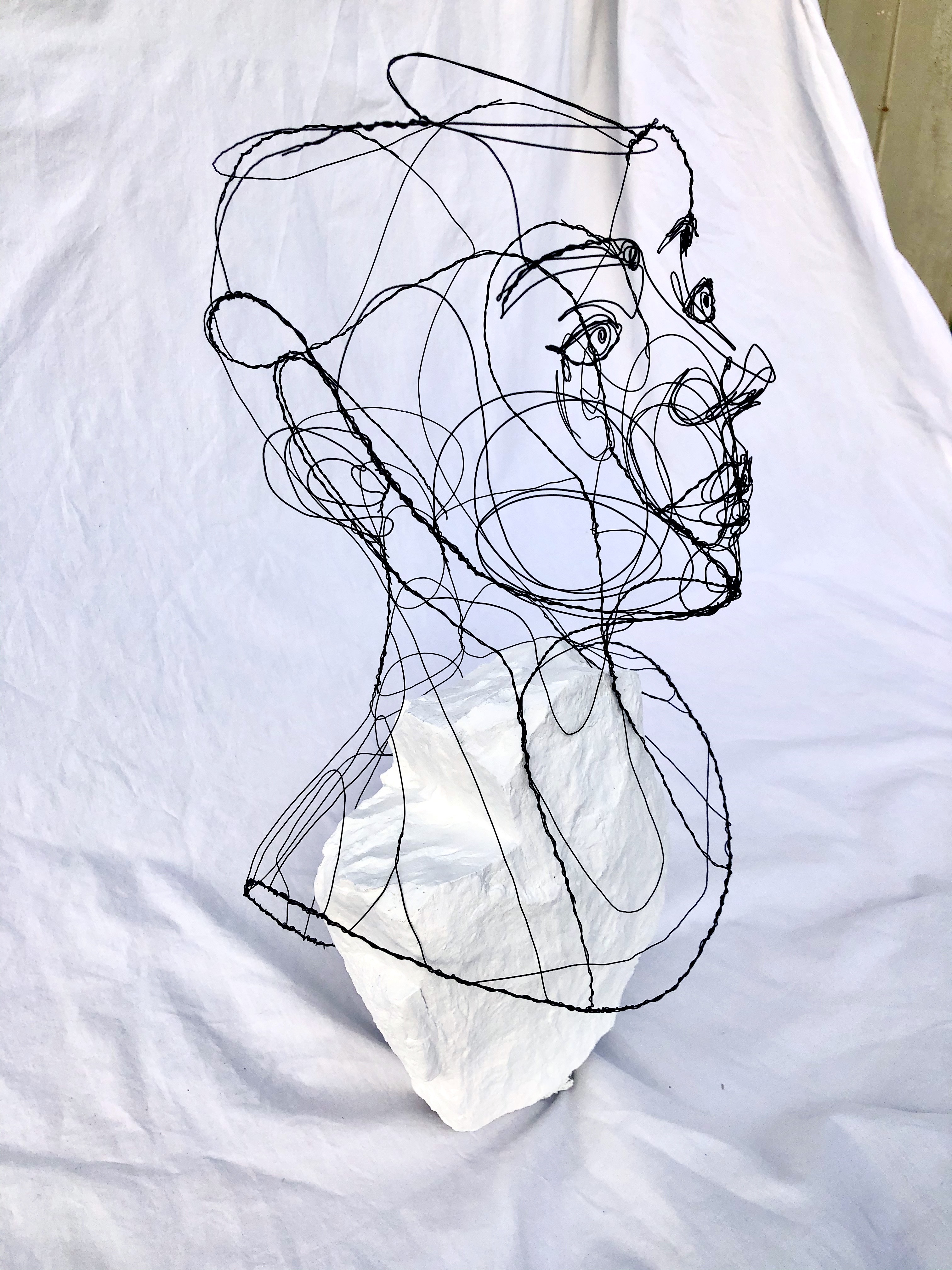 ""Echo" is about who you want to be and who you are that echoes out into the world, even if you don't notice it sometimes," tells Dubinsky. "Wear your insecurities with pride and become the echo you want to leave."
For Dubinsky, this piece echoes who she is out into the world by depicting her experience with the autoimmune disease alopecia.
"How I handled alopecia and the way people reacted to how I handled it—I wanted to personify that in "Echo"," Dubinsky explained.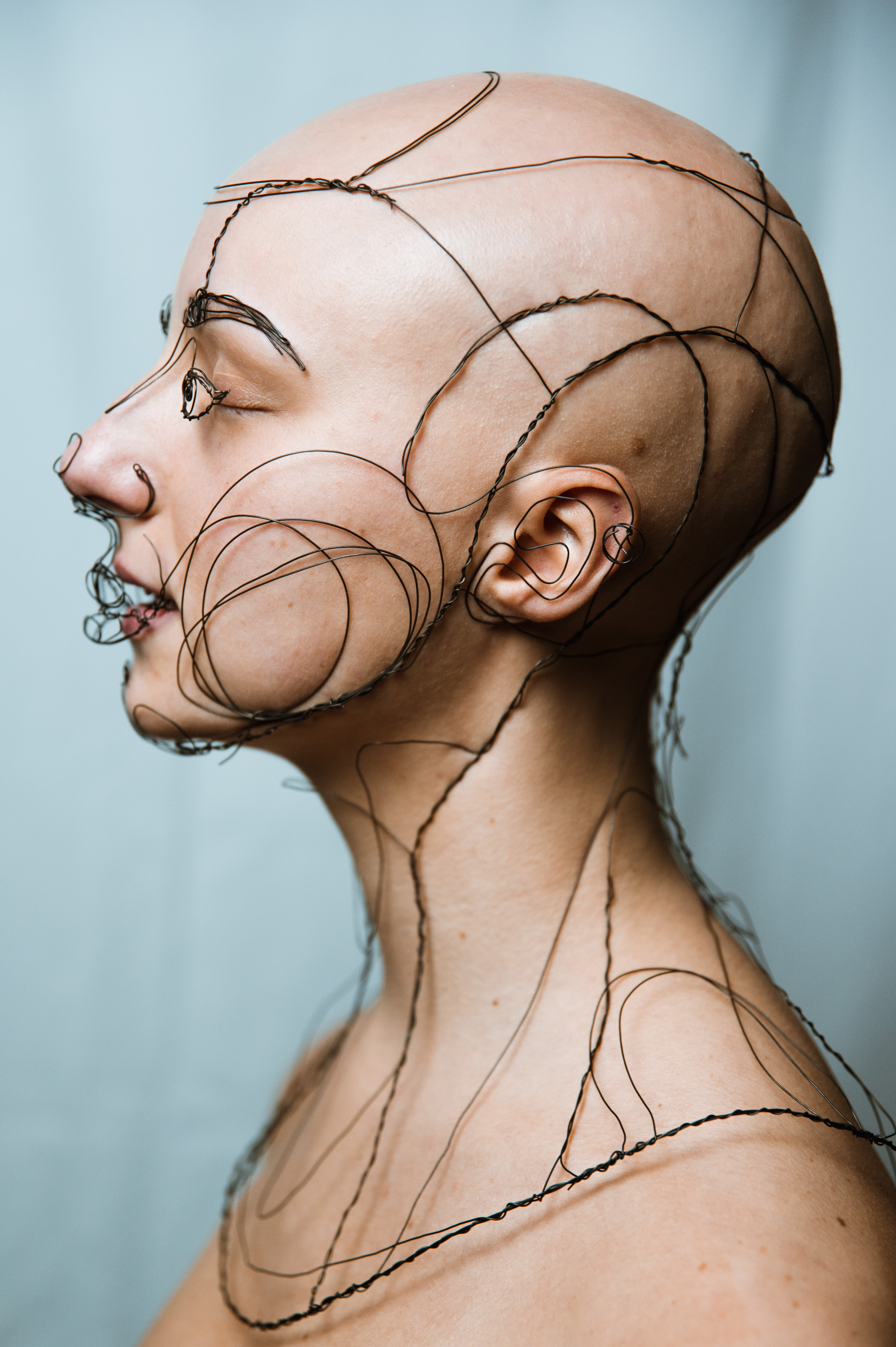 Dubinsky was encouraged to submit "Echo" to The Extended Body exhibition by one of her art professors and mentors, Barbara Crawford.
"[Professor] Crawford has played a big role in suggesting [ways to showcase my art]," said Dubinsky. "[Professor] Himes has also been helpful in critiquing my pieces and helping me improve. That's helped me a lot to visualize things and bring it into 3D wirework," said Dubinsky.
Many other professors in the art department also served as guides while Dubinsky created her piece and prepared it for submission by helping her improve her photo submission and navigate best practices for shipping artwork to an overseas museum.
"I'm pretty sure I've talked to every professor in the art department at this point," she continued. "They really are your greatest resource. I've loved how [I] always get to be around them."
Dubinsky encourages new students to take time to get to know their professors and experience all the things that the University has to offer.
"I came here to experience new things," Dubinsky said. "I'm grateful Southern Virginia University has allowed me to do that."