News Release
Southern Virginia Named Apple Distinguished School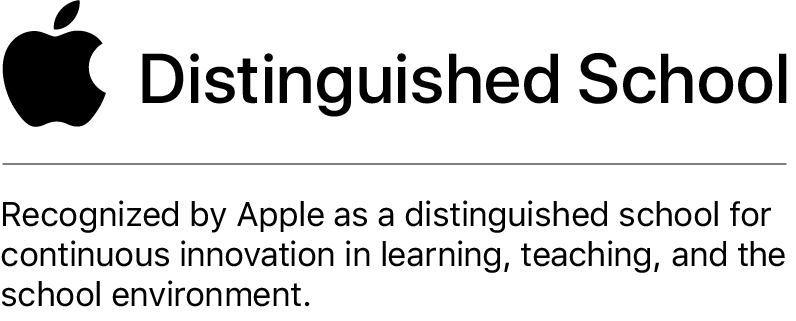 Buena Vista, Va.— Southern Virginia University is pleased to announce that it has been recognized as an Apple Distinguished School for 2019–2022 for its one-to-one implementation of Apple technology which places an iPad Pro, Smart Keyboard, and Apple Pencil in the hands of every student and faculty member.
Apple Distinguished Schools are centers of innovation, leadership, and educational excellence that use Apple technology to inspire creativity, collaboration, and critical thinking. They showcase innovative uses of technology in learning, teaching, and the school environment and have documented results of academic accomplishment.
"Over the past three years, it has been our pleasure and honor to work with our extremely talented faculty, professional staff, students, and of course, Apple to implement President Wilcox's vision and develop this one-of-a-kind educational technology program we call the LaunchPad Initiative," said Chief of Staff Brett Garcia in a forum celebrating the award.
The selection of Southern Virginia University as an Apple Distinguished School highlights the University's success as an innovative and compelling learning environment that engages students and provides tangible evidence of academic accomplishment. This University-produced book available on Apple Books shares specific outcomes resulting from the LaunchPad Initiative, including much higher student-engagement rates with the institution's learning management software—Canvas.
"Our implementation of the LaunchPad Initiative has truly revolutionized our student-learning experience and outcomes," said Jon Wallin, who leads Institutional Effectiveness at the University. "Virtually every data point that we measure related to student-experience and technology has improved since implementing the LaunchPad Initiative and integrating it with our academic experience."
The LaunchPad Initiative has been particularly helpful in enabling the University to transition all classes online as a result of the COVID-19 pandemic. Integrating Apple hardware and software into its teaching and learning ecosystem allowed the University to quickly pivot to online instruction in just ten days after public officials recommended social distancing and other preventative measures to slow the spread of the novel virus.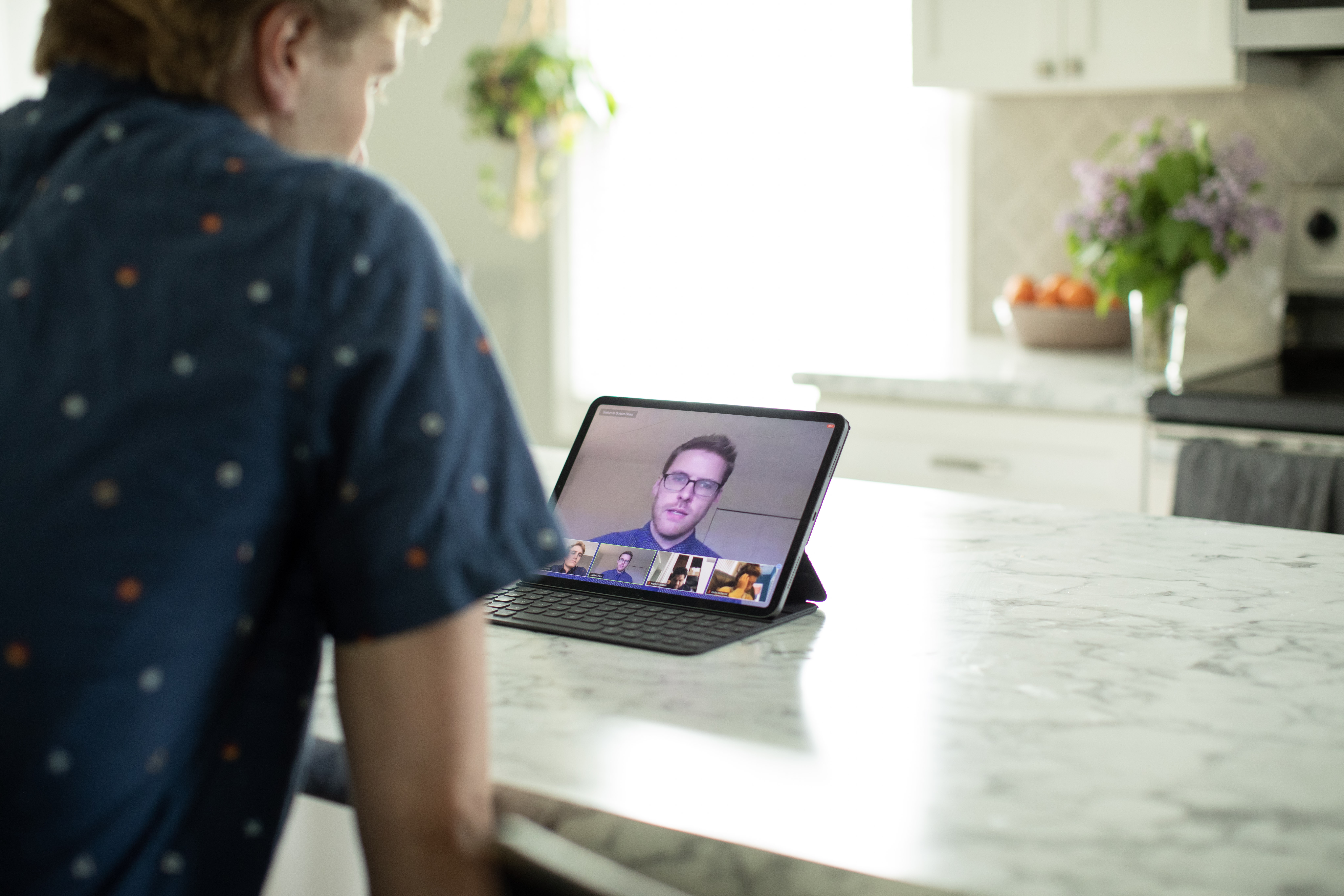 "We have been able to make quick decisions in response to COVID-19 in large part because of the [LaunchPad Initiative]," said Wallin. "While we never predicted the initiative would help us during a global pandemic, University leaders—President Wilcox in particular—knew that [becoming an Apple Distinguished School] would create a campus-wide technological ecosystem that enables quick, responsive shifts that allow us to properly keep students' needs at the forefront even during the current global outbreak."
Implementing the LaunchPad Initiative for Fall 2017 and adopting Apple technology across campus—including adding a high-definition monitor connected to Apple TV in every classroom to enhance opportunities for collaborative learning experiences—helped professors become comfortable with tools and techniques for digital instruction that are proving extremely useful in the University's new virtual learning environment.
"Thanks to our [LaunchPad Initiative] I had already embraced a lot of the tools that I'm now using in a digital classroom," explained Associate Provost Sam Hirt.
For example, many professors were already using the University's learning management software, Canvas, as an app on their iPad to distribute and grade various assignments, quizzes, and tests.
"Handing in papers, communicating with your professor—all of those things are so much easier with iPad through applications like Canvas," said Provost Jeremiah John. "It saves more time for the most important aspect of teaching—interacting with students."
Prior to the outbreak, some professors were already using Apple technology to create a flipped classroom environment in which students would watch prerecorded lectures on their iPads before class so that class periods could be used for interactive discussions and collaborative problem solving with their peers and instructor.
"Apple technology allows faculty to draw on a larger variety of teaching techniques and adapt them to their subject matter, making the iPad an integral part of what we do every day," added John.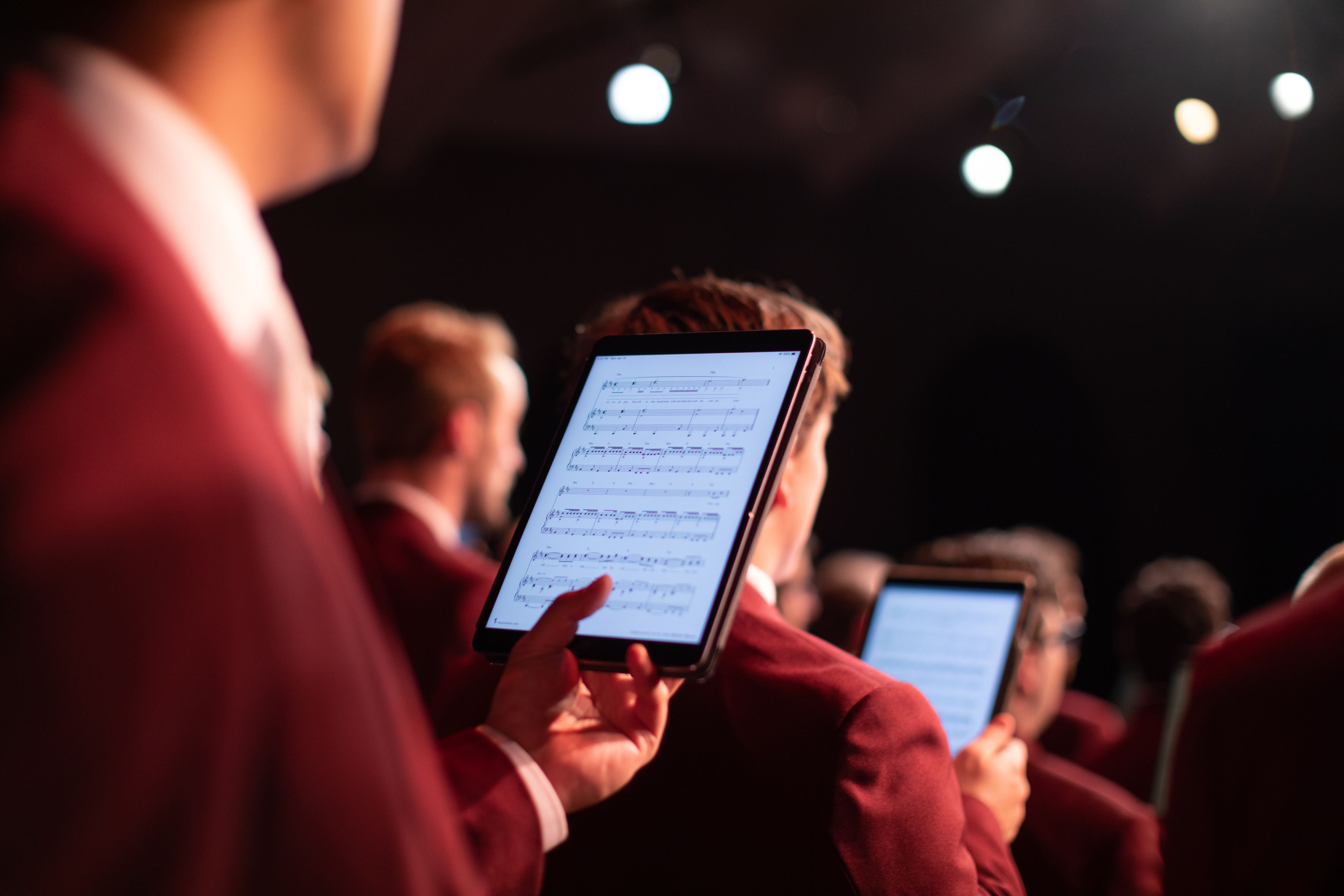 Virtually every program at the University has discovered creative, unique ways to leverage the LaunchPad Initiative over the past three years to improve the student-learning experience. For example, the music program uses iPad to eliminate paper-based sheet music, mix music during live performances, and increase efficient use of limited class time with large numbers of musicians.
"Everything we do in our department is fully integrated with Apple technology," said Fine & Performing Arts Division Chair Dr. Eric Hanson. "Everyone's sheet music is stored on their iPad which we use to practice and perform. Even our a capella ensemble uses [the devices] for wireless sound mixing during live performances.
"We also save valuable time in choral rehearsal by allowing everyone to connect earbuds to their devices and rehearse their specific parts at the same time," continued Hanson. "The iPad makes students more independent and empowered musicians."
Southern Virginia professors have also adapted the technology to their individual classrooms, courses, and teaching styles—increasing personalized teaching and learning and decreasing textbook costs for students.
"Apple software makes it easy to put all sorts of multi-media content into Apple Books, which we then distribute to the students, often saving them hundreds of dollars on textbooks," explained Philosophy Professor John Armstrong. "We can excerpt the parts we want them to read, and offer our own introductions to the readings or the audio files."
"[For the] required course Reason and the Self…we used to require seven books and a packet," Armstrong continued. "We now require three books and a free e-book…For the student body as a whole every year that is [saving them] about $24,500."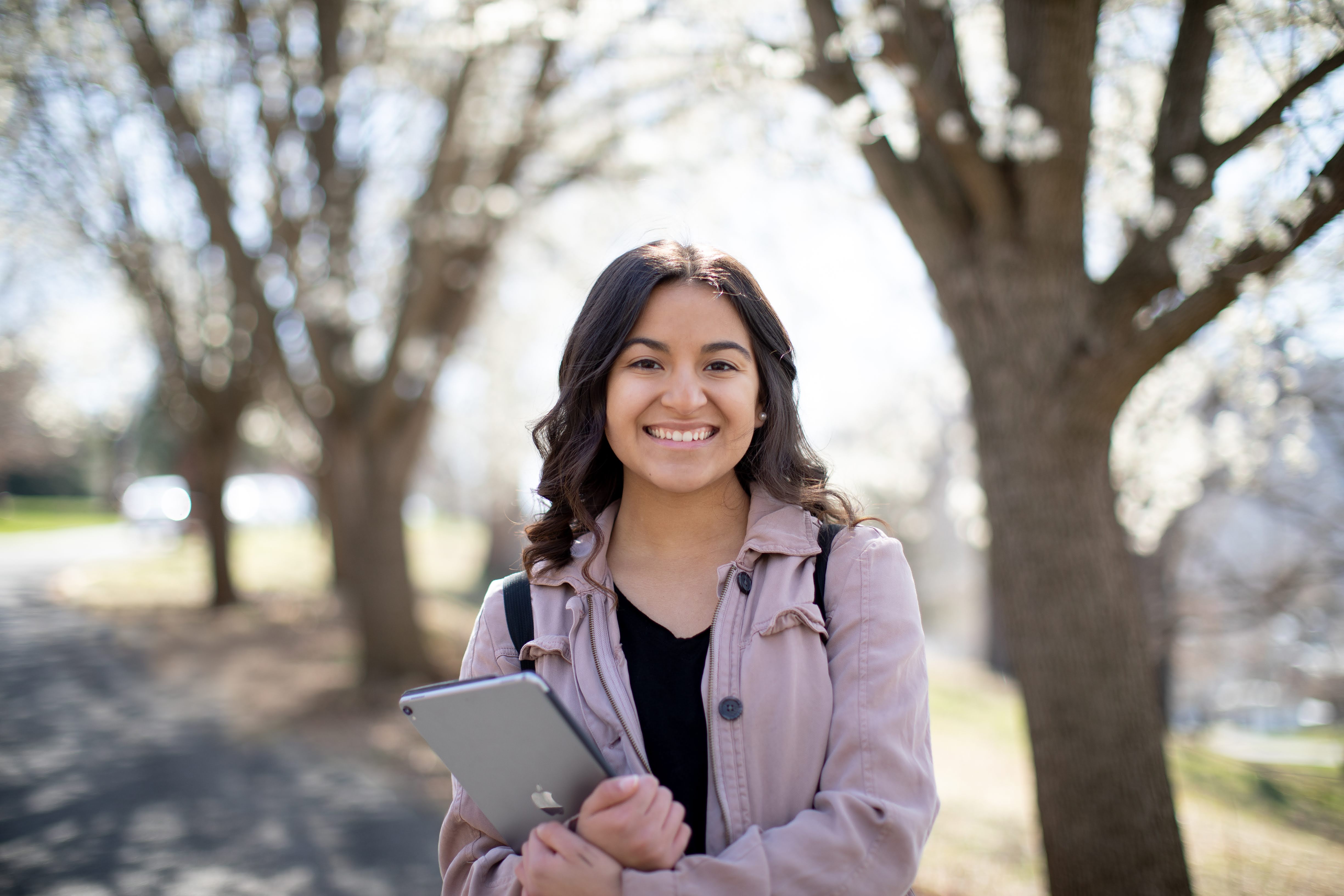 In addition to cutting costs and allowing seamless collaboration between professors and students, the integration of Apple technology allows students to create on the go.
"As an art major, the iPad has provided a creative outlet wherever I am," said Gaby Vasquez, '21. "I can make high-quality sketches at home using my AdobeSketch app and easily transfer them later to the iMac computers we use in the classroom."
The LaunchPad Initiative aligns with the University's mission to gather and promote inclusivity by leveling the playing field for every student, regardless of background or means, and giving them access to state-of-the-art technology.
"When I started school, I wasn't fortunate to have a [laptop] at the time," told Akiva Wedge, '20. "I had to keep running back-and-forth to the library until my uncle loaned me his laptop. Getting the iPad changed everything..how I take notes, research and communicate with professors…It has definitely been a huge blessing in my life."
Southern Virginia University is a private, residential, self-reliant university aligned with The Church of Jesus Christ of Latter-day Saints and its principles and values. Percentage-wise one of the fastest-growing schools anywhere, Southern Virginia has grown more than 80 percent since 2013, including 38 growth percent since implementing the LaunchPad Initiative in 2017.