News Release
Southern Virginia University Goes Online for Spring and Summer
Buena Vista, Va.—Due to the COVID-19 (coronavirus) pandemic, Southern Virginia University took the preemptive step of social distancing by migrating all face-to-face classes online for the remainder of the 2020 Spring Semester through the Summer Term. While the University continues to monitor the situation, the Fall 2020 Semester is anticipated to resume on campus.
The University first announced its preparation to migrate classes online on March 10, when President Reed N. Wilcox issued the COVID-19 Response Plan & Framework. The framework detailed levels of action for the campus community dependent on the current national and local situations.
Because of the rapidly evolving situation, including Virginia Governor Northam declaring a state of emergency and The Church of Jesus Christ of Latter-day Saints—with which Southern Virginia University is aligned—temporarily suspending worship services, the University suspended face-face classes on Mar. 12.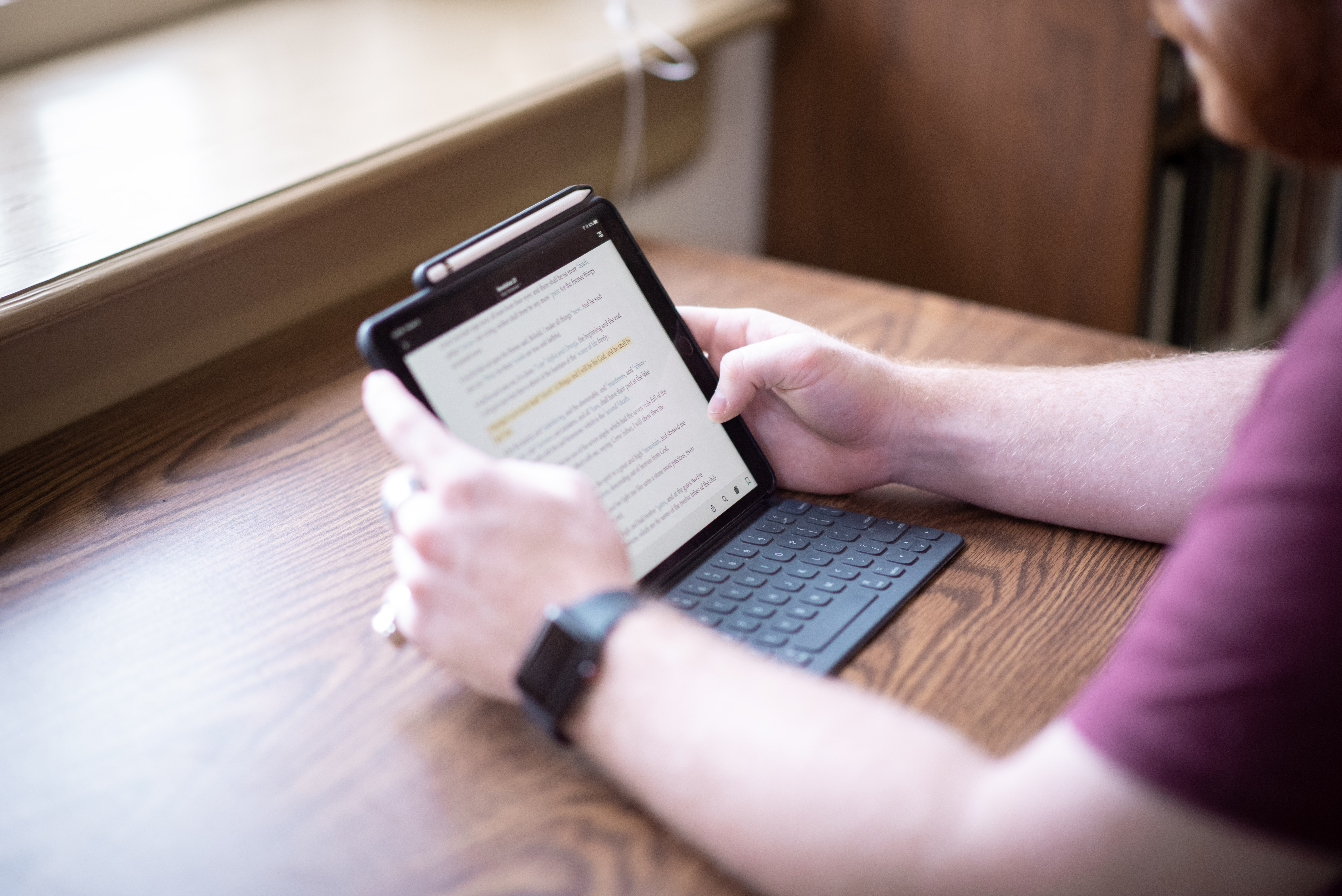 During this time, students were strongly encouraged to return home and given a week of recess to travel and prepare for the transition to online classes beginning on Mar. 23. Throughout the transition, students met the challenges with confidence, as President Wilcox noted in a thank you letter to campus.
"Thanks for the mature and confident way you have handled all this," expressed Wilcox. "We're all very proud of you! You have been the heroes of Spring 2020!"
While students left campus and traveled home, many shared on social media their experiences and love for Southern Virginia, expressing their excitement to return in the fall.
"I'm so sad this semester has been cut short but I am beyond blessed to have met these amazing women!" wrote Melaya Huffaker ('23) about her fellow soccer teammates. "I love them & this school with my whole heart! Until next semester [Southern Virginia University]."
Similarly, Gracious Pack ('23) said, "Thank you for everything this semester, this year. Thank you for the learning, for the opportunities, for the people, and for ALL of the growth. I'll miss you dearly."
Because all normal campus operations will be fully suspended beginning Mar. 31, the Commencement exercises scheduled for May 9 have been postponed. In a letter on Mar. 19, President Wilcox announced plans to honor graduating seniors with a special Commencement weekend in the Fall of 2020.
"Next year, 2020-2021, will complete our 25th year as a new university, so we would like to do something special, something we've never done before – to invite you home, here, for a unique Commencement weekend to honor you, with an exceptional Commencement address and ceremony with family and friends and the entire student body, a recognition dinner and reception for graduating seniors, and other amazing special events," wrote President Wilcox.
As graduating seniors have been patient and positive with the challenges resulting from the COVID-19 outbreak, many took time to reflect on their last four years at Southern Virginia University and share some highlights on social media.
"There is something different about [Southern Virginia University]," said graduating senior Moriah Dill. "Something that you cannot find anywhere else! Southern Virginia University thrives on helping you reach your goals."
"I will forever be grateful for the professors, advisors, and peers that have helped shape me into the person I am today," Dill continued. "It has taken me places I never thought I would go and has opened so many doors."