Official Statement
Southern Virginia Community Remembers Dr. Clayton Christensen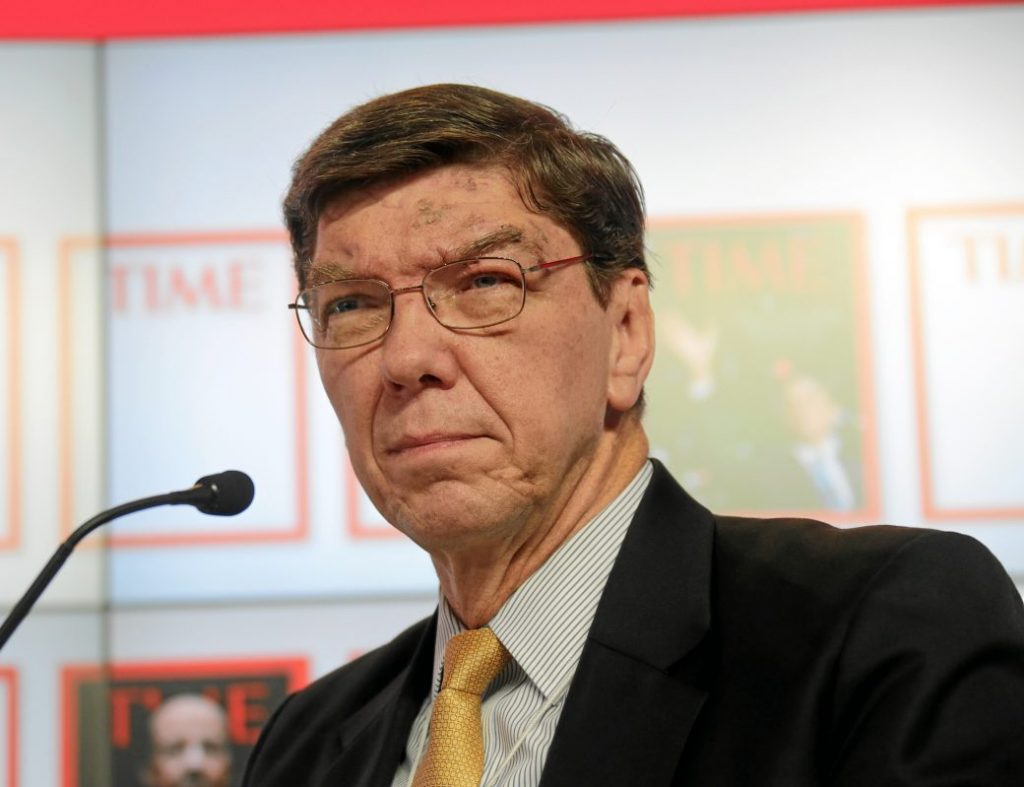 Southern Virginia University joins with many others in mourning the passing of innovator and religious leader Dr. Clayton Christensen.
"Our thoughts and prayers are with the Christensen family on this tender day," said University President Reed N. Wilcox. "Clayton is a great and wonderful man who, with his family, has been a lifelong friend."
"He battled and overcame tremendous medical challenges in recent years, but remained cheerful, kind and positive," President Wilcox added.
Dr. Christensen visited Southern Virginia University campus in 2010, where he was awarded an honorary doctorate and spoke in a devotional forum about "Decisions for Which I've Been Grateful."
"He was a great friend of our University, our Mission and our Vision," noted President Wilcox.
Ann Christensen, his daughter, is a member of the Executive Committee of Southern Virginia's Board of Trustees and president of the Clayton Christensen Institute for Disruptive Innovation.
One of the world's leading thinkers on business innovation and growth, Dr. Christensen created the now-ubiquitous concept of "disruptive innovation." He founded multiple consulting firms, taught at Harvard Business School, and his research has been applied to Fortune 50 companies including Amazon, Apple Inc. and Netflix.
His 10 published books on entrepreneurship include, "The Innovator's Dilemma," for which he received a Global Business Book Award, and was named one of the "six most important books about business ever written," by The Economist.
In addition to writing about business, Dr. Christensen also authored the popular religious book, "The Power of Everyday Missionaries: The What and How of Sharing the Gospel."
As a religious leader, Dr. Christensen served as an area seventy of The Church of Jesus Christ of Latter-day Saints in the North America North East area from 2002 to 2009. He served as a missionary for the Church in Korea from 1971 to 1973.
Dr. Christensen is survived by his wife Christine and five children, Matthew, Ann, Michael, Spencer, and Catherine.