Official Statement
Remembering Former President Rodney K. Smith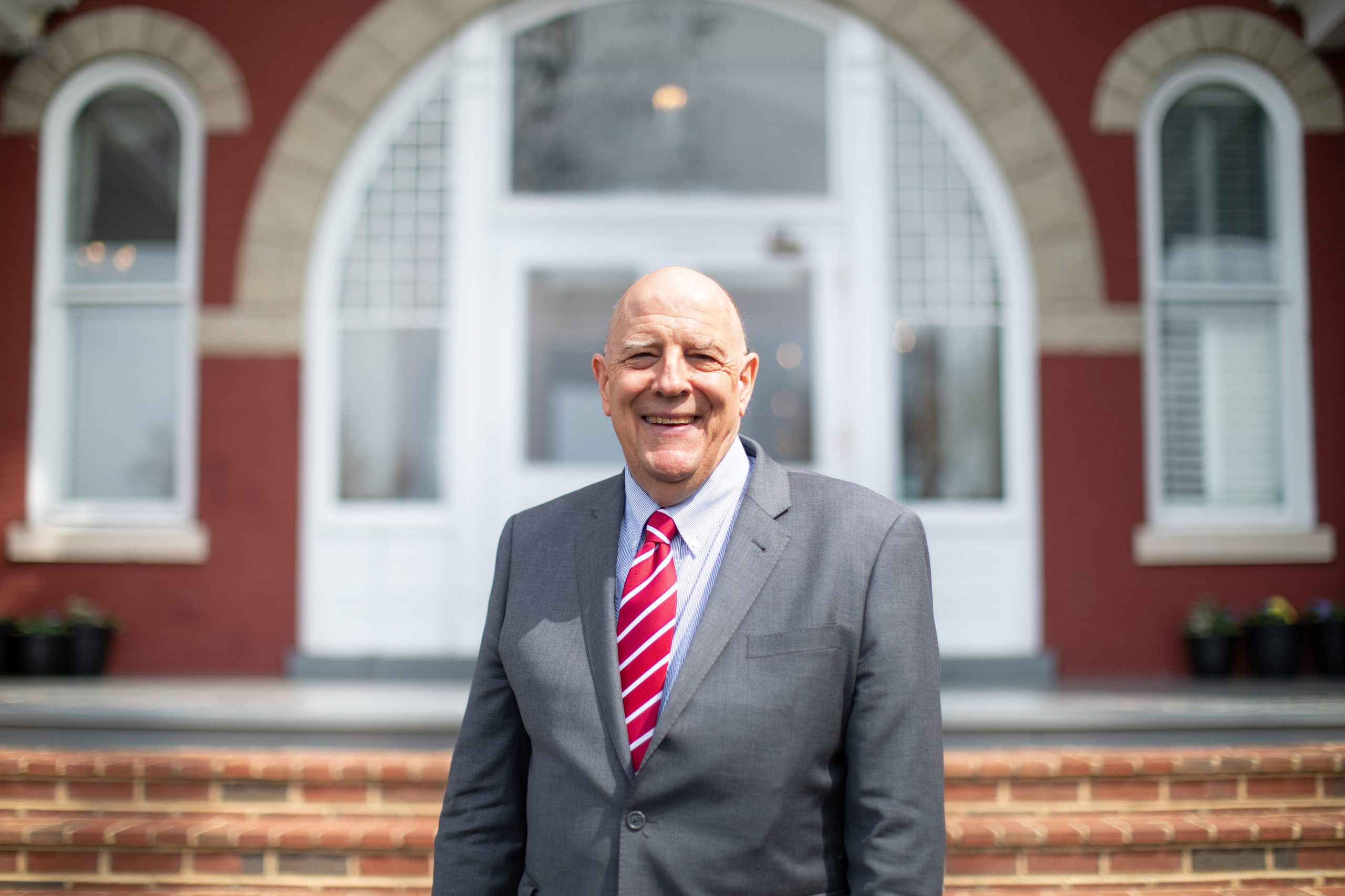 The Southern Virginia University community is deeply saddened by the passing of beloved former University President Rodney K. Smith. Surrounded by family and loved ones, Smith passed away peacefully on Sunday, July 26, 2020, after an eight-year battle with cancer.
"We are so grateful to have been blessed to know President Rod Smith," said current President Reed N. Wilcox. "He has been a wise and trusted friend since Diane and I first came to the University. From our first introduction I have loved his unique, positive blend of faith, intellect, character and enthusiasm.
"We have lost a dear friend," continued President Wilcox. "We cannot begin to express our love and appreciation for Rod and Danielle and their wonderful family, and we want them to know how we treasure him, and will honor and remember him."
For seven years from June 2004 to June 2011, Smith served as the sixth president of Southern Virginia University. During his tenure of exemplary leadership, the University reached many new and important milestones, including a 25-percent increase in total enrollment and a successful application for regional accreditation from the prestigious Southern Association of Colleges and Schools Commission on Colleges.
"Rod's contribution to establishing and growing the University cannot be overstated; the college could not have become what it is without his inspired leadership for so many years," President Wilcox said. "He led with a clear voice and strong heart, whether in times of opportunity or times of trial, always moving forward with faith. Rod has continued to reach out and support in the years since he left. He is truly a man for all seasons."
A faithful member of The Church of Jesus Christ of Latter-day Saints and passionate supporter of education, Smith will long be remembered for his dedicated service to the University and his deep, meaningful personal relationships with students, faculty, and professional staff. When not working tirelessly on behalf of the University and its students, he was often cheering them on at extracurricular events while proudly displaying his school spirit in his trademark "Green Chucks."
"Everywhere I go, I am a Knight!" Smith declared during his return to campus in March 2019 to deliver a forum address on religious freedom. "Once a Knight, always a Knight."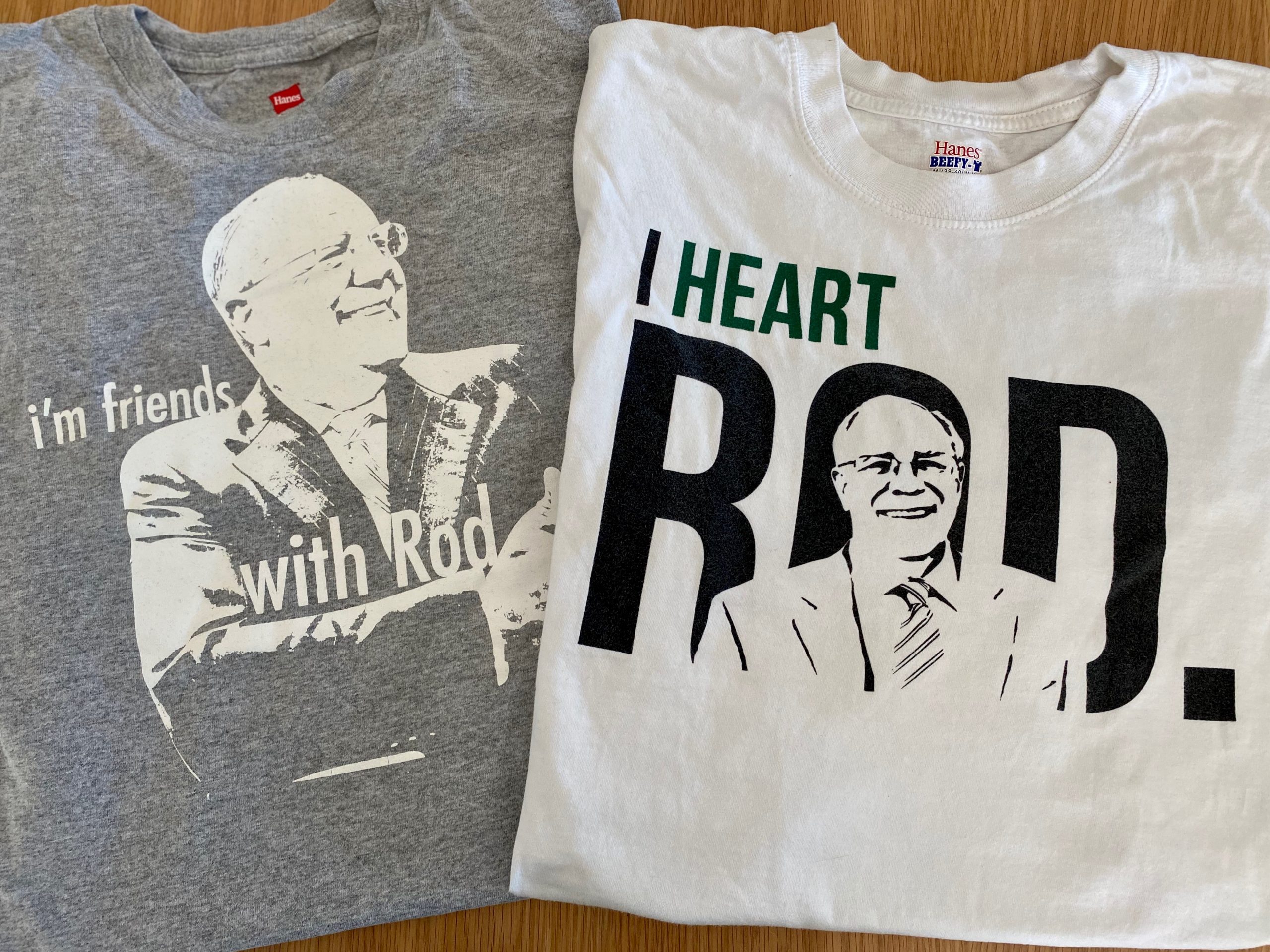 Smith was widely recognized in the legal community for his scholarship on religious liberty and sports law. He authored or co-authored four books and more than thirty scholarly articles while also testifying before state and congressional committees, including in the proceedings that led to the confirmation of Justice Thomas to the Supreme Court.
Following his tenure as University President, Smith served for two years as co-chair of Southern Virginia's board of trustees. He later went on to become a Distinguished Professor of Practice and Director of the Sports Law and Business Program at the Sandra Day O'Connor College of Law at Arizona State. Most recently, Smith served as the director of the Center for Constitutional Studies at Utah Valley University.
Prior to Southern Virginia, Smith served as interim dean and Herff Chair of Excellence in Law at the University of Memphis. He had also taught or served as dean at The University of Arkansas at Little Rock, Capital University, The University of Montana, The University of San Diego, Widener University and The University of North Dakota.
Born on May 10, 1951, Smith received a bachelor's degree from Western Colorado State in 1973 and a juris doctorate from the J. Reuben Clark Law School at Brigham Young University in 1977. He later earned a master's and doctoral degree from the University of Pennsylvania Law School. Smith is survived by his wife Danielle, their eight children, and 28 grandchildren.
"I would like to be known as an eternity-long learner—a leader-servant following in the footsteps of the master-servant," said President Smith at the close of his special Homecoming address entitled "Investing in the Miracle of Southern Virginia University" delivered on Oct. 10, 2014. "There is nothing I want more than to do what He would have me do. He lives. I know that."