Spotlight
Lauren Morrison ('19) Accepted to Top Hospital in Nation
Buena Vista, Va.—Southern Virginia University biochemistry major and pre-health professional Lauren Morrison ('19) is fulfilling her "life-long dream to serve in the medical field" after recently announcing her acceptance to the physician assistant graduate program at the Mayo Clinic—the top-ranked hospital in the nation.
In addition to being the top-ranked hospital in the U.S., the Mayo Clinic's Alix School of Medicine ranks ninth for research and its residency programs rank third nationally. Morrison is one of only 24 students who were admitted as the inaugural class of Mayo's newly designed physician assistant program in Rochester, Minnesota.
"Attending Southern Virginia University has propelled me further than I ever thought," said Morrison. "It has really prepared me for my future. I've always wanted to be a physician's assistant and the Mayo Clinic is the perfect fit for me."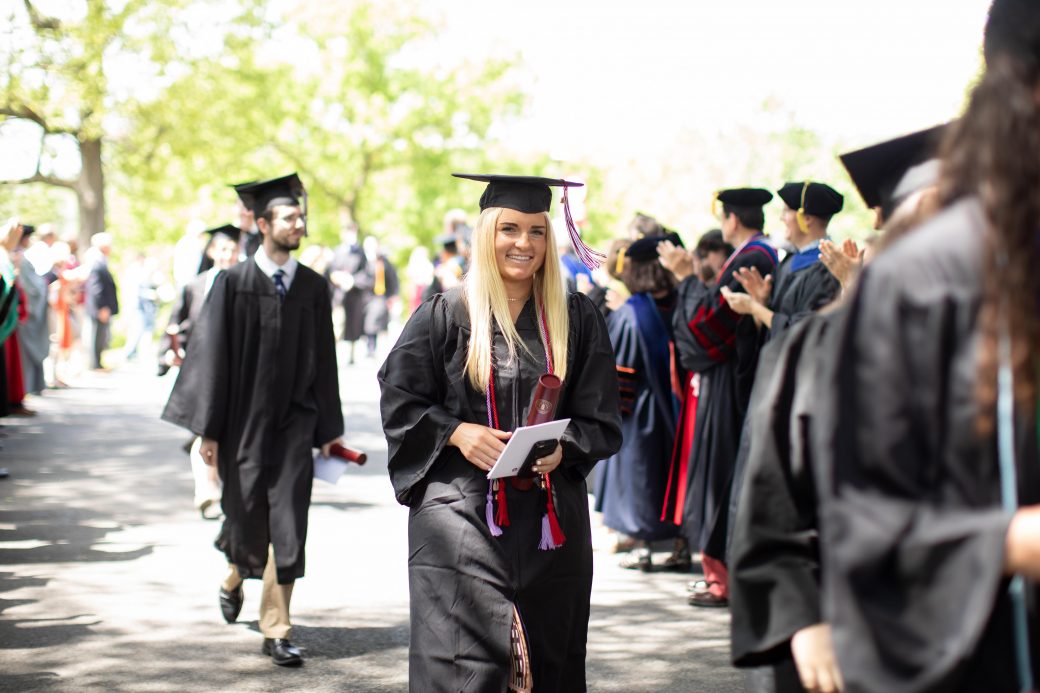 Morrison said the resume she was able to build in the pre-health-professional track at Southern Virginia lined up seamlessly with the program application criteria for the Mayo Clinic. Beyond studying biochemistry with amazing professors, Morrison gained hands-on experience as a teacher's assistant for anatomy and physiology courses.
"One of my main responsibilities was to hold weekly open lab hours, where students could come ask questions and study anatomy," said Morrison. "I gained leadership experience, and it was rewarding to invest my time, effort and knowledge into these students' success."
During her four years at the University, Morrison also volunteered at six Remote Area Medical (RAM) clinics—mobile clinics that provide free, quality healthcare to underserved and uninsured individuals. Participating in, and even hosting RAM clinics, has become a core component of the pre-health professional track at the University. At RAM events, students gain valuable real-world experience in administering medical, dental, and vision healthcare.
"Volunteer hours and working in rural areas are so important to physician-assistant work," said Morrison. "RAM opened my eyes to the people around us that need care."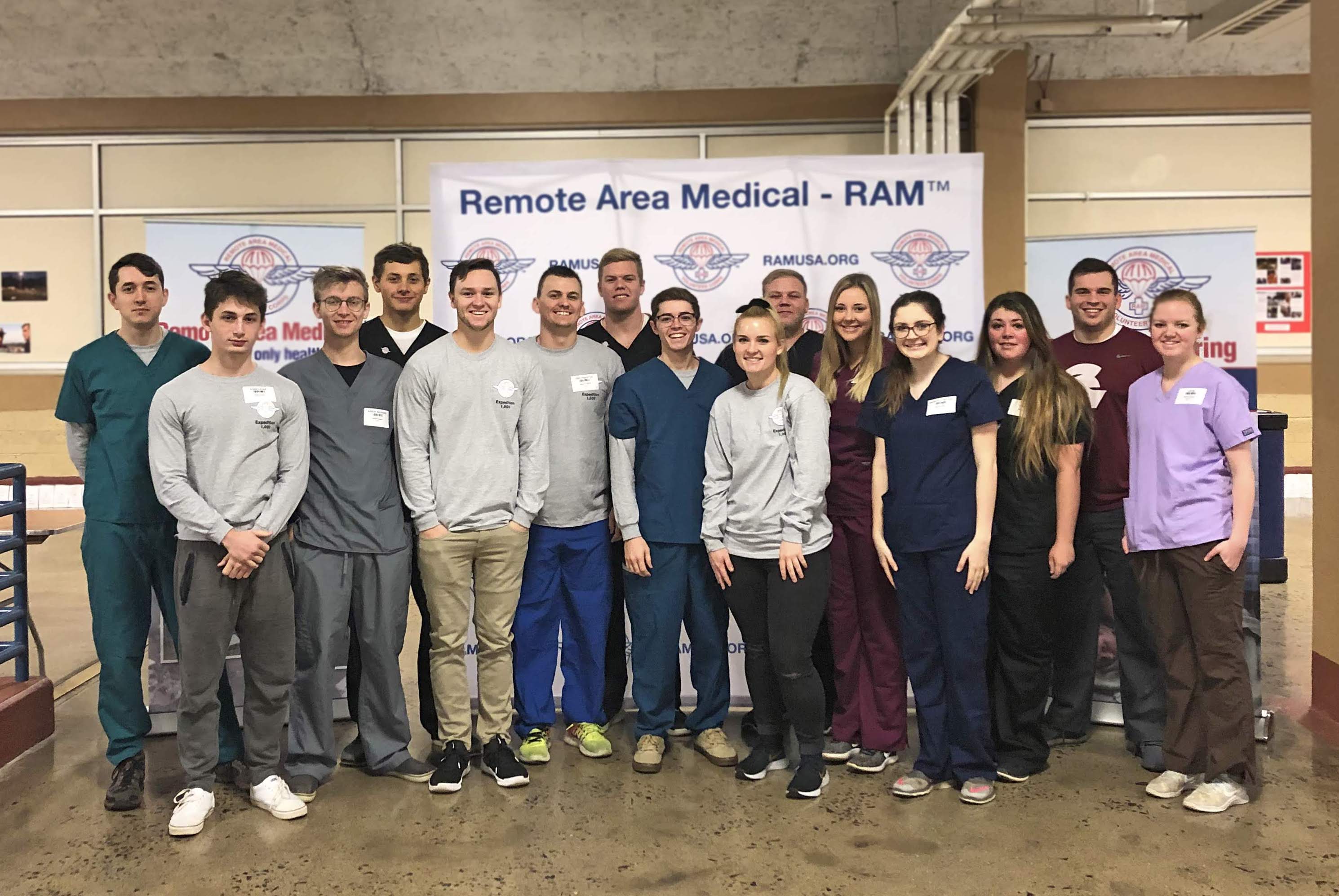 Morrison's most memorable experience volunteering at a RAM clinic occurred when she assisted a dentist in filling and restoring a young mother's decayed teeth.
"The patient needed to get a job and felt like part of the reason she couldn't was because of her appearance, particularly her teeth," recounted Morrison. "At the end, when the dentist gave her a mirror, she smiled and there were tears running down her face—thanking the dentist and me for helping her better her own life."
"I hope that in my career as a physician's assistant, I'll be able to provide similar service like my volunteer opportunities at RAM clinics," continued Morrison. "I would love to take a week every year to go somewhere to provide free healthcare services."
Morrison helped plan and execute the RAM clinics as a member of Southern Virginia's chapter of the national honor society Alpha Epsilon Delta—which recognizes excellence in preprofessional health scholarship. Participating in Alpha Epsilon Delton provided Morrison with meaningful experiences that strengthened her application to the Mayo Clinic.
A native of Encinitas, California, Morrison also competed in NCAA Division III athletics at Southern Virginia as a member of the Knights women's tennis team. As team captain for three years, she received Academic All-State Honors from the Virginia Sports Information Directors, Capital Athletic Conference All-Academic Award and was named the Southern Virginia University 2018-19 Female Senior Scholar-Athlete of the Year.
"I feel that my experience at Southern Virginia University has helped make me a really well-rounded person, which also helped me put together a really strong resume for grad school," said Morrison. "I had so many opportunities here that I don't think I would've gotten anywhere else."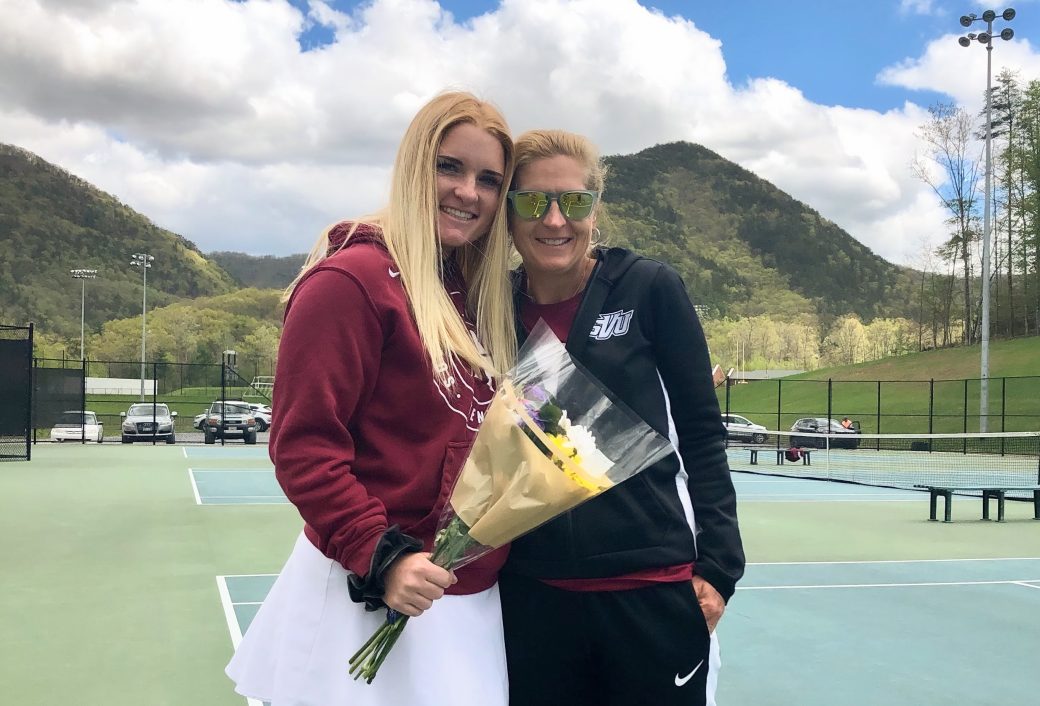 Specifically, Morrison named her tennis coach, Deidra Dryden, as an integral part to her success as a student and future health professional.
"Coach Dryden was my mentor," told Morrison. "She believed in me and encouraged me to do my best in all things. She helped me succeed at Southern Virginia University and in every aspect of my life."
Morrison also credits Dryden for introducing her to Southern Virginia by inviting her to attend a campus Open House.
"I got accepted to Brigham Young University-Provo, which was my dream school," explained Morrison. "But at the Open House I fell in love with Southern Virginia University and that day I told both of my parents and Coach [Dryden] that I was coming here to play tennis."
Looking back, Morrison says that although her goal has always been to serve in the medical field, her path to the Mayo Clinic has been both unexpected and perfect.
"Southern Virginia University molded me into the person I feel like I was meant to be," said Morrison. "It launched me into this new graduate school, and in hindsight, I never thought I would be here. The Mayo Clinic is more perfect than the plan I had for myself and the dreams that I had. I am so grateful."