Speeches
Healthy Habits and the BrightKnight Initiative
Buena Vista, Va.—Suzanne Garcia, Director of Health and Fitness at Southern Virginia University, taught students how to develop healthy habits and introduced a new "BrightKnight" initiative to help inform healthy choices.
"Here at Southern Virginia [University], we want to be intentional about our health," said Garcia.
"Habits set during your college years have the best chance of becoming lifelong [compared to] any other time of your life."
To help students identify more healthy choices that will form lifelong habits, Garcia introduced the new BrightKnight initiative with its accompanying logo. This symbol will mark various healthy decisions on campus, such as specific dining options or taking the stairs to classes.
"When you see it, you'll know that this is a healthy choice," Garcia said. "It will remind us that smart choices and small changes will add up to a bright, healthy future."
Garcia encouraged students to focus on developing habits in three key areas—movement, nutrition, and sleep.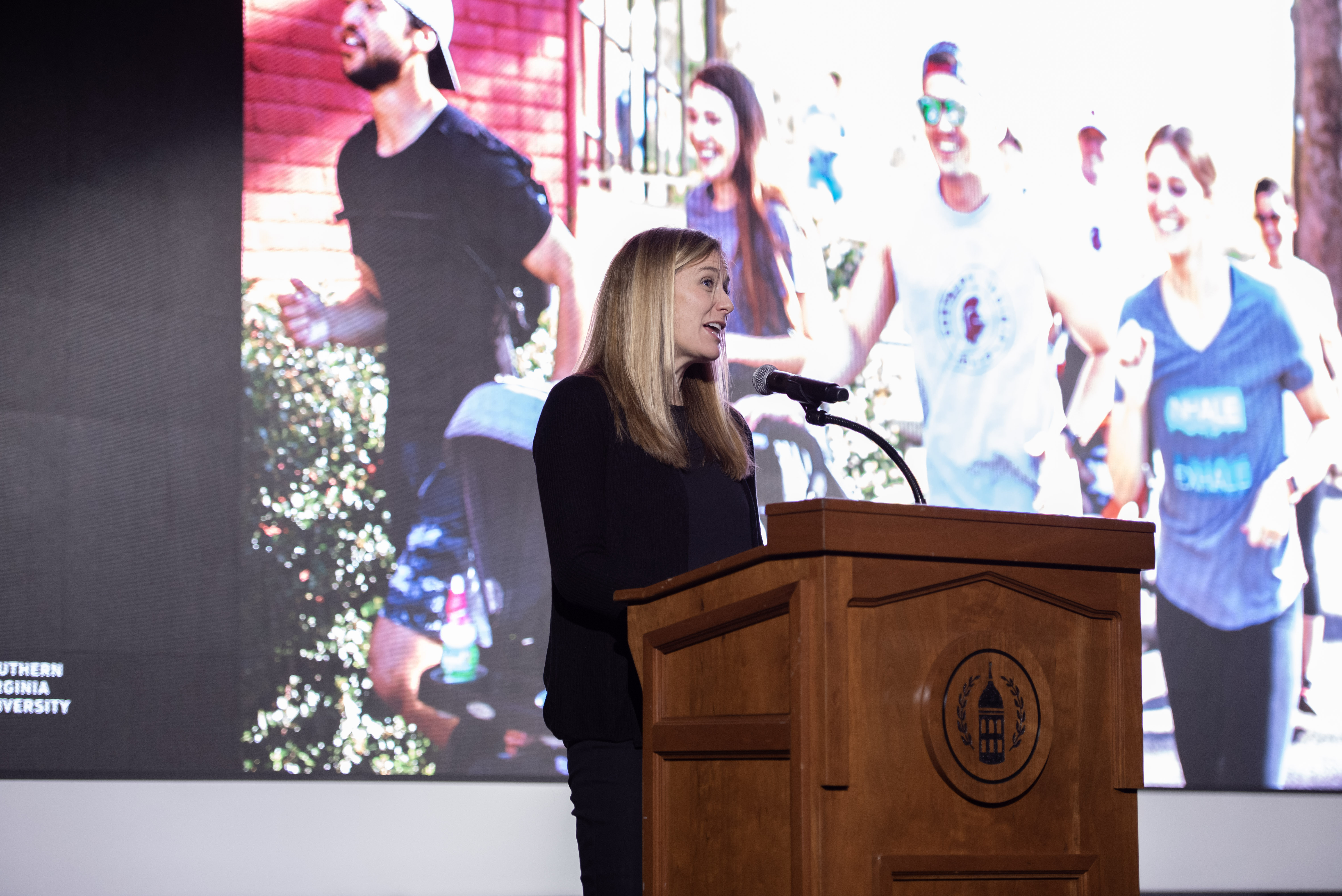 Regarding movement, Garcia invited students to take advantage of the Icon Fitness Center and the many fitness classes offered on campus. She also encouraged them to participate in the annual end-of-year Knight Run and introduced a "Zero to 5K Training Program" for runners of all levels.
"Even a small step if done consistently adds up," Garcia said. "Try to add something small but positive to your life. See if you can make it part of your routine, and when you have the habit set, then you can add another one."
To discuss nutrition, Director of Auxiliary Services Joe Whetstone spoke about the recent updates to the Fresh Market and Dorado Mexican Grill to provide more fresh, on-the-go dining options and item-specific nutritional information.
Whetstone announced that his team will focus their efforts next on updating the dining hall and providing nutritional information there for every item served.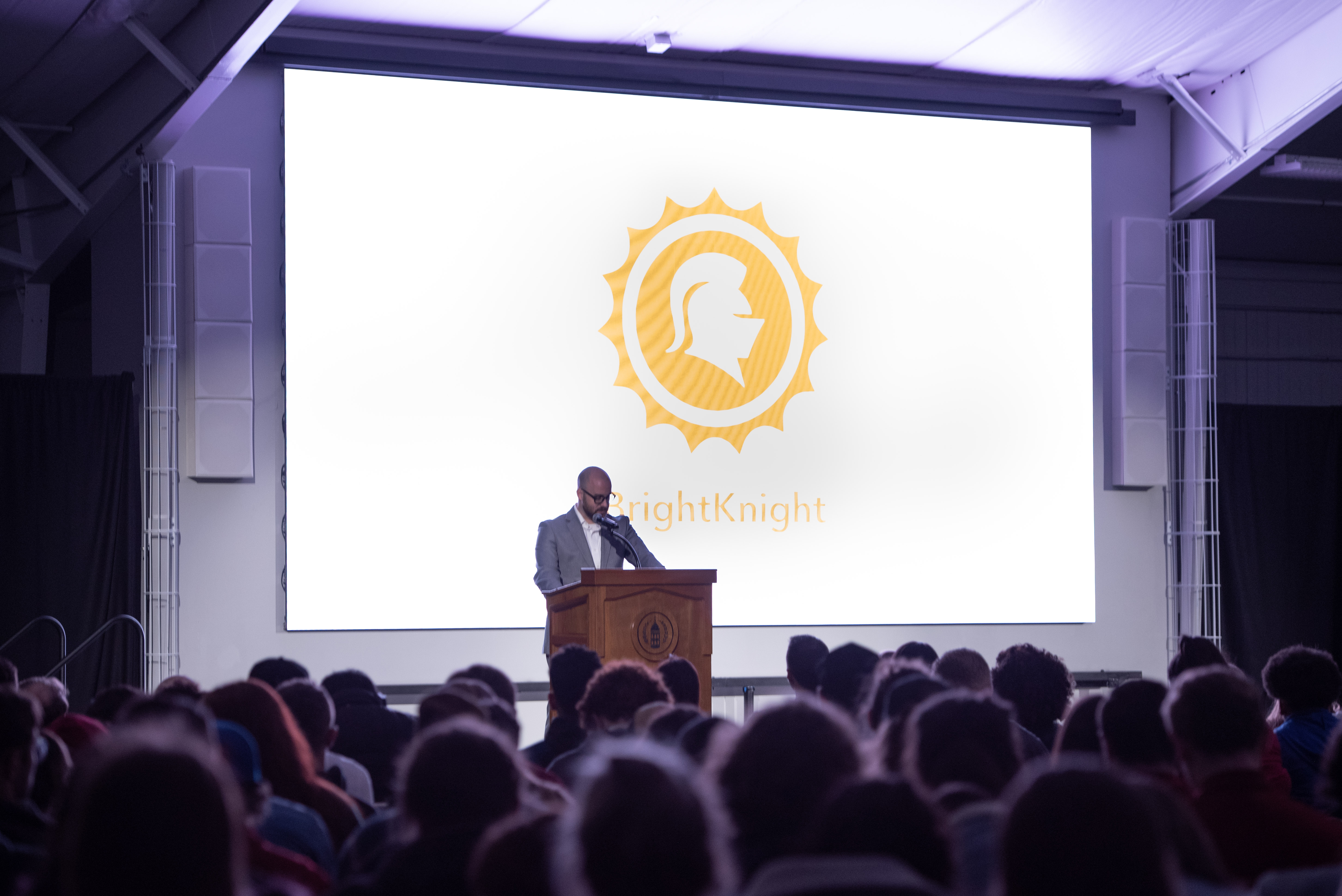 "We'll continue to listen to you as we have been and strive to give you the best experience possible," Whetstone said.
To encourage healthy sleeping habits, Garcia announced a campus-wide sleep challenge during March, where students can enter into prize-drawings for each night they sleep seven to nine hours.
Garcia earned her undergraduate degree in exercise science at Brigham Young University and a master's degree in physician assistant studies from Pacific University. She worked as a physician's assistant for 15 years before joining Southern Virginia University as the Director of Health and Fitness.
"I feel grateful to be at Southern Virginia to help people make healthy changes here," said Garcia.