Spotlight
Welcoming Southern Virginia's Largest Student Body Ever
At Friday's Welcome Back Forum, President Wilcox kicked off the new academic year by welcoming Southern Virginia University's largest student body ever.
"Welcome to school," said President Wilcox. "It's an important thing that's happening here and you're an important part of it. Terrific things are going to happen, and we're thrilled that you're here and we're together."
More than 1,100 students from 47 states and seven countries make up this year's student body, marking the University's fourth consecutive year of record-breaking enrollment and sixth consecutive year of overall growth. The incoming class of 2023 is also the largest in University history with the highest average GPA.
In addition to record-breaking University enrollment, new Buena Vista Institute of Religion Director Matt Rasmussen reported that Institute enrollments have reached an all-time high. Rasmussen also shared some benefits of Institute attendance including strengthening personal relationships with Jesus Christ, gaining confidence in making important life decisions and the opportunity to earn up to 14 credits at the University.
"If you are not enrolled in our thriving Institute program, then you are not making the most of your time at Southern Virginia University," said Rasmussen. "So come, join with us—we're eager to know you, love you, teach you, learn with you and learn from you."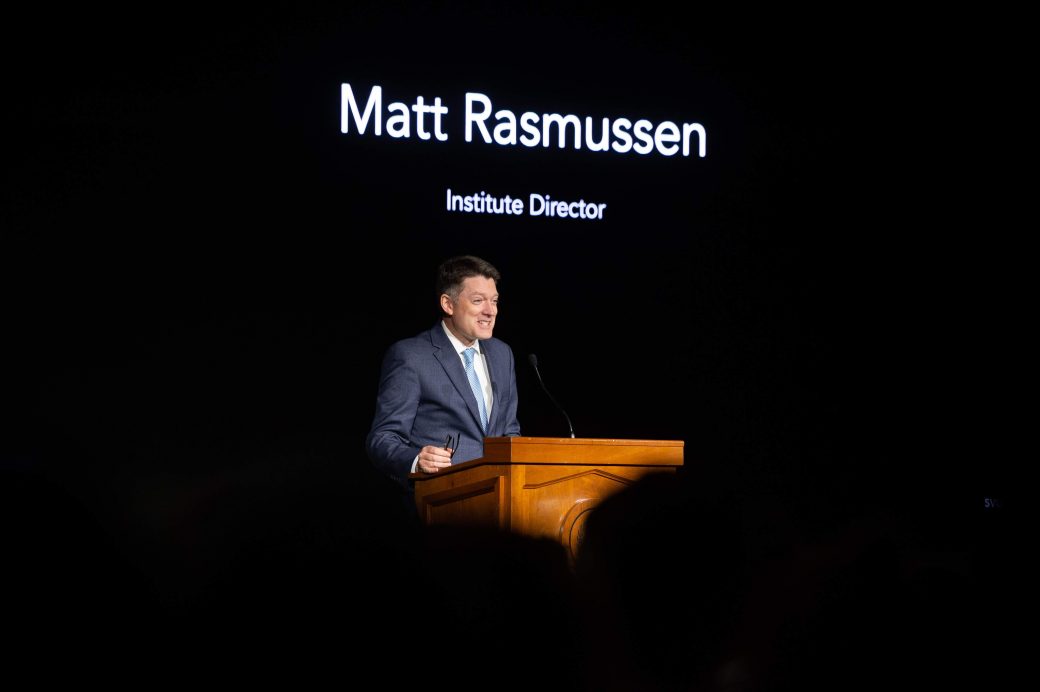 In addition to attending University and Institute classes, more than 80 percent of this year's students will perform in a major extracurricular activity. Roughly half of all students compete on one of the University's 23 NCAA Division III teams and roughly one-third perform in a music ensemble or theatrical production.
"We have the best fans in all of NCAA Division III," said Vice President and Director of Athletics Deidra Dryden. "I have been coaching here for 22 years—time after time other coaches ask me, 'How do you get people to come to your events?' and I say, 'You just come see your friends play.'"
Not only are there 213 athletic contests scheduled for the year, but Director of Campus Activities and Associate Dean April Harris announced that Student Life has planned more than 100 activities for the year, including Date Nights, dances and club activities—by far the most ever.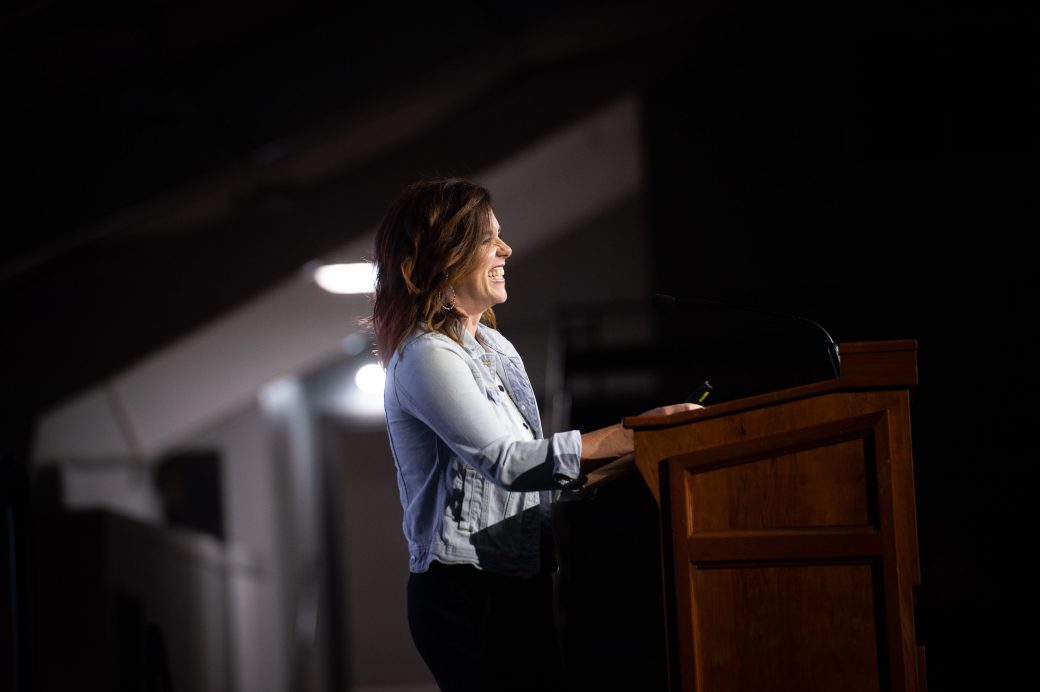 Other new events announced included a seminar series co-hosted by the Career Development office focusing on career-related topics, and Graduate School week, where the Career office will host and visit graduate schools throughout the week, and conclude by offering free GRE, GMAT and LSAT practice tests.
Nearing the end of forum, Associate Provost Sam Hirt addressed the challenges and successes students will face during the academic year and invited them to focus on their achievements and growth.
"Undoubtedly, each of you will, at some point this year, struggle academically," said Hirt. "When these challenges come, know that every professor, advisor, coach, department staff member and everyone here at Southern Virginia University is not only there to help get you through these challenges—but to learn, develop, and ultimately excel as you do so."