News Release
Watching President Nelson's Live Broadcast as a University
Buena Vista, Va.—More than 1,000 students, faculty, and professional staff gathered in the Knight Arena on Tuesday afternoon to listen to a special message for young adults from President Russel M. Nelson of The Church of Jesus Christ of Latter-day Saints.
"It was nice that [the University] rearranged its regular schedule and let us out of class so that we could watch President Nelson's message live together as a school," explained Clarissa Barton, a junior biology major from Evanston, Wyoming. "I think that was important."
In his message for young adults titled, "Love and the Laws of God," President Nelson shared the following five truths with young adults across the globe:
You are sons and daughters of God

Truth is truth

God loves every one of us with perfect love

The Lord Jesus Christ appoints prophets and Apostles to communicate His love and teach His laws, and

You may know for yourself what is true and what is not by learning to discern the whisperings of the Spirit.
President Nelson used these truths to teach that God's laws as well as Church policy are established out of love for his children.
"When [President Nelson] said 'Whenever the sons and daughters of God weep—for whatever reasons—we weep,'" explained Ben Spencer, a junior business major from Saint George, Utah, "I thought it was very relatable and nice knowing that there is someone who cares what I'm going through, good or bad."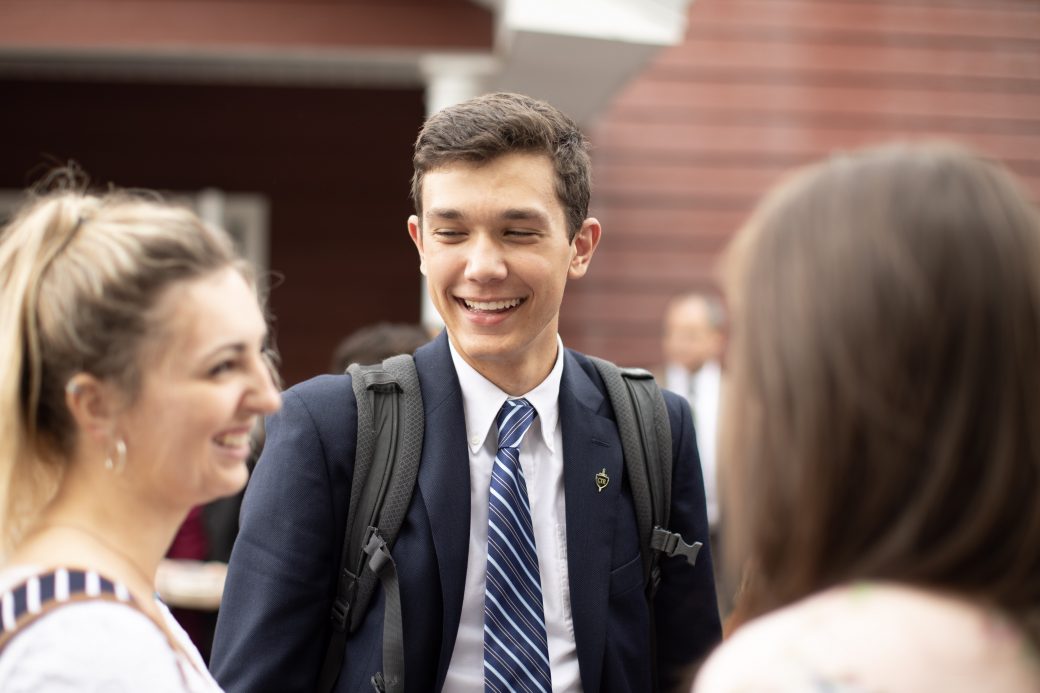 After the broadcast, many students at the University expressed their gratitude for the added spiritual lift in the middle of their week.
"Overall, with the idea that the Church is not just a Sunday religion, I liked that [the broadcast] was in the middle of the week," said Ethan Seegmiller, a sophomore philosophy major from Brentwood, Tennessee. "It gives you something to think about throughout the week."
"It is nice to take a break together to hear something that is spiritually nourishing," said Lindsey Nadig, a junior business major from Colebrook, New Hampshire.
Read the full text of President Nelson's talk