Speeches
Thomas Jefferson Visits Southern Virginia University
Students at Southern Virginia University often visit Monticello, the historic residence of Thomas Jefferson located in nearby Charlottesville, Virginia. Last week, Mr. Jefferson made a rare visit to Buena Vista.
One of the world's premier Thomas Jefferson character actors, Bill Barker, performed at forum at Southern Virginia University on Friday, entertaining and educating students, faculty and staff about the life and character of the United States' third president.
Barker gained fame for his portrayal of Thomas Jefferson at Colonial Williamsburg, Virginia, beginning in 1993 and has since performed at venues around the world, including the White House, the Palace of Versailles, the Las Vegas Strip and in televised productions aired on ABC, NBC, CBS, PBS, CNN and the History Channel.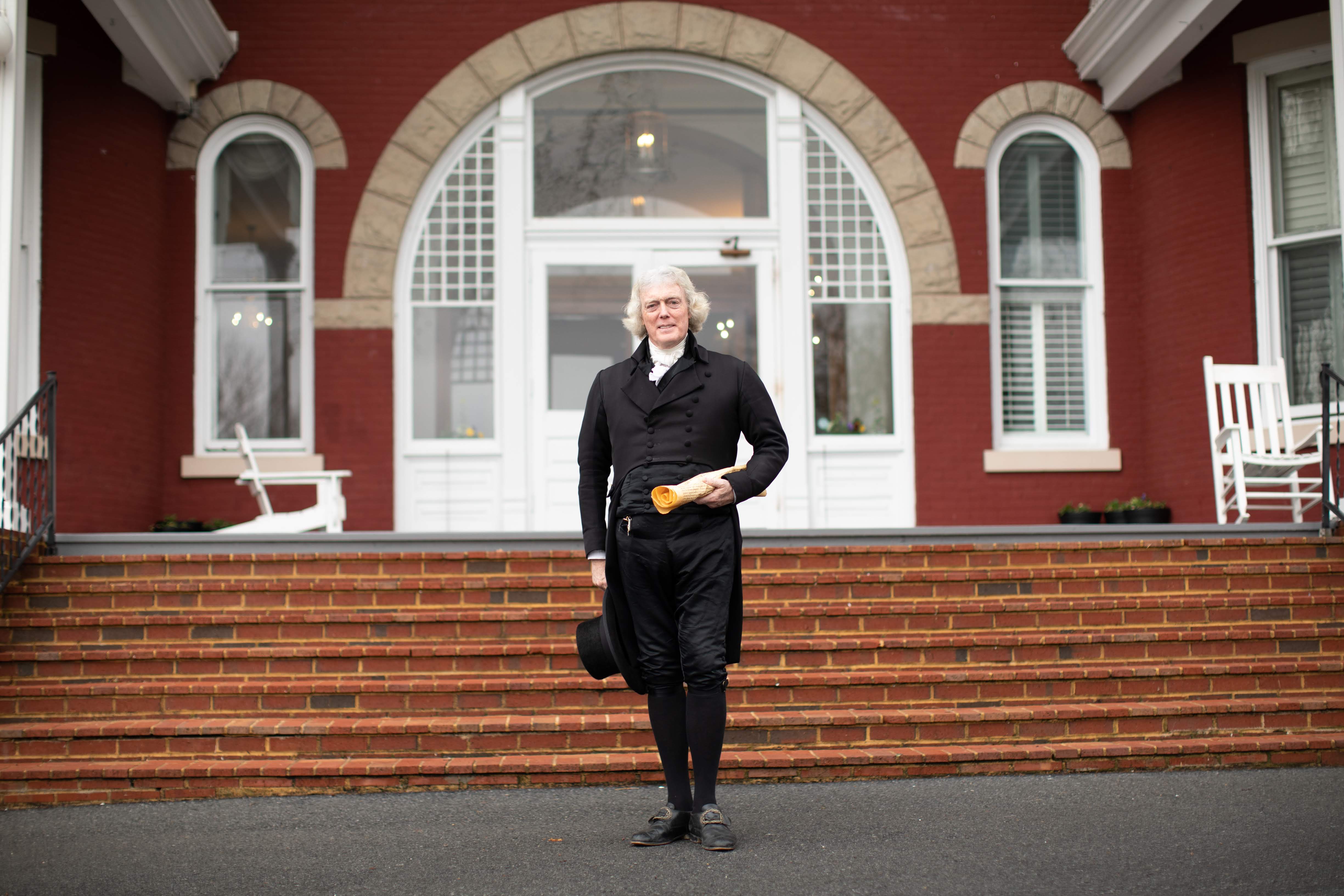 In character as Thomas Jefferson, Barker told stories about Jefferson's life, education, and experiences during the writing and signing of the Declaration of Independence. He encouraged students to value learning and live up to the "Office of the People" that they hold as citizens in the United States.
"Lest we forget, as Americans, who holds the reins of our government? The people." Barker said in character as Jefferson. "Perhaps you have read, as I have written, that in matters of style, simply swim with the current, but in matters of principle, stand like a rock. I'm referring to the principle of a well-educated citizen body, capable of holding the reins of self-government."
Watch the full forum on our YouTube.