News Release
The Southern Virginia Theatre Presents "The Fantasticks"
Highlighted by strong vocalists and charismatic performances all in an intimate setting, Southern Virginia University theatre's production of "The Fantasticks"—the world's longest running musical—is the perfect summer show.
"I can't think of more charming musical to present to the community this summer than this romantic show with its gorgeous musical score," said Stoddard. "It's the quintessential celebration of love, in all its tender simplicity and heartbreaking complexity."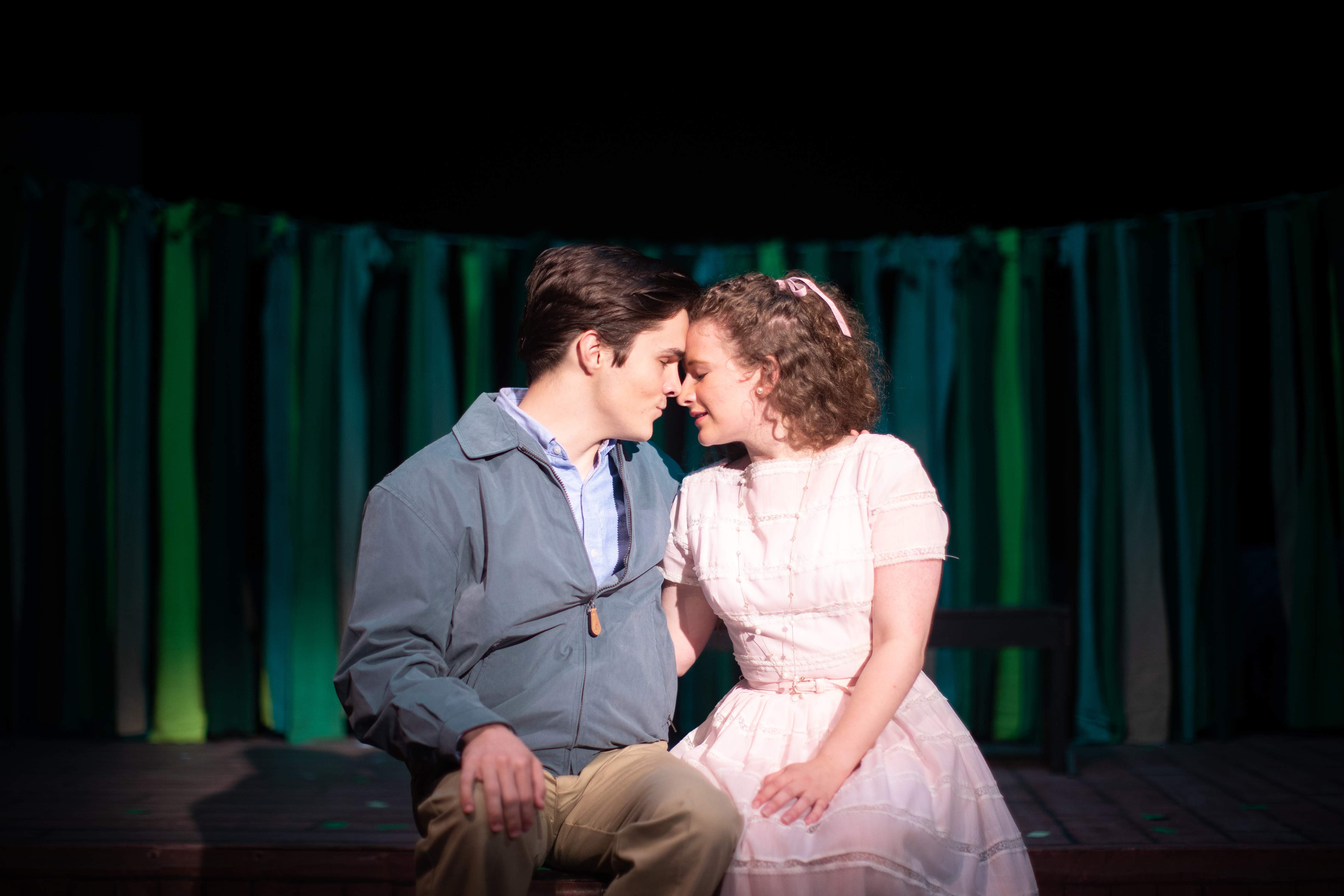 "The Fantasticks" tells the story of a neighboring boy and girl who fall in love against their feuding fathers' wishes—or so it seems in the first act. By the second act, everything is turned upside down when the young lovers learn that their fathers' feud was only a ruse to drive them into each other's arms. Upon this realization, the lovers begin to question their frivolities and learn more about the realities of life and love.
Historically, "The Fantasticks" has been performed on stage amid a simple set with a handful of small props that help capture the audience's imagination and focus viewers on the humanity of the story they are watching unfold. For Southern Virginia's theatre production, Stoddard brought the production down from the literal stage and created an intimate presentation at the center of the Performing Arts Center with the audience sitting just an arm's length away from the actors.
The play's small cast is comprised of just eight actors total. The prominent singing roles feature Layne MacPherson as The Boy, Anna Taylor, who steps successfully into the vocally challenging role of The Girl—despite just recently returning from a full-time mission for The Church of Jesus Christ of Latter-day Saints—and Ethan Goodmansen, an aspiring operatic singer showcasing his powerful vocals as The Narrator.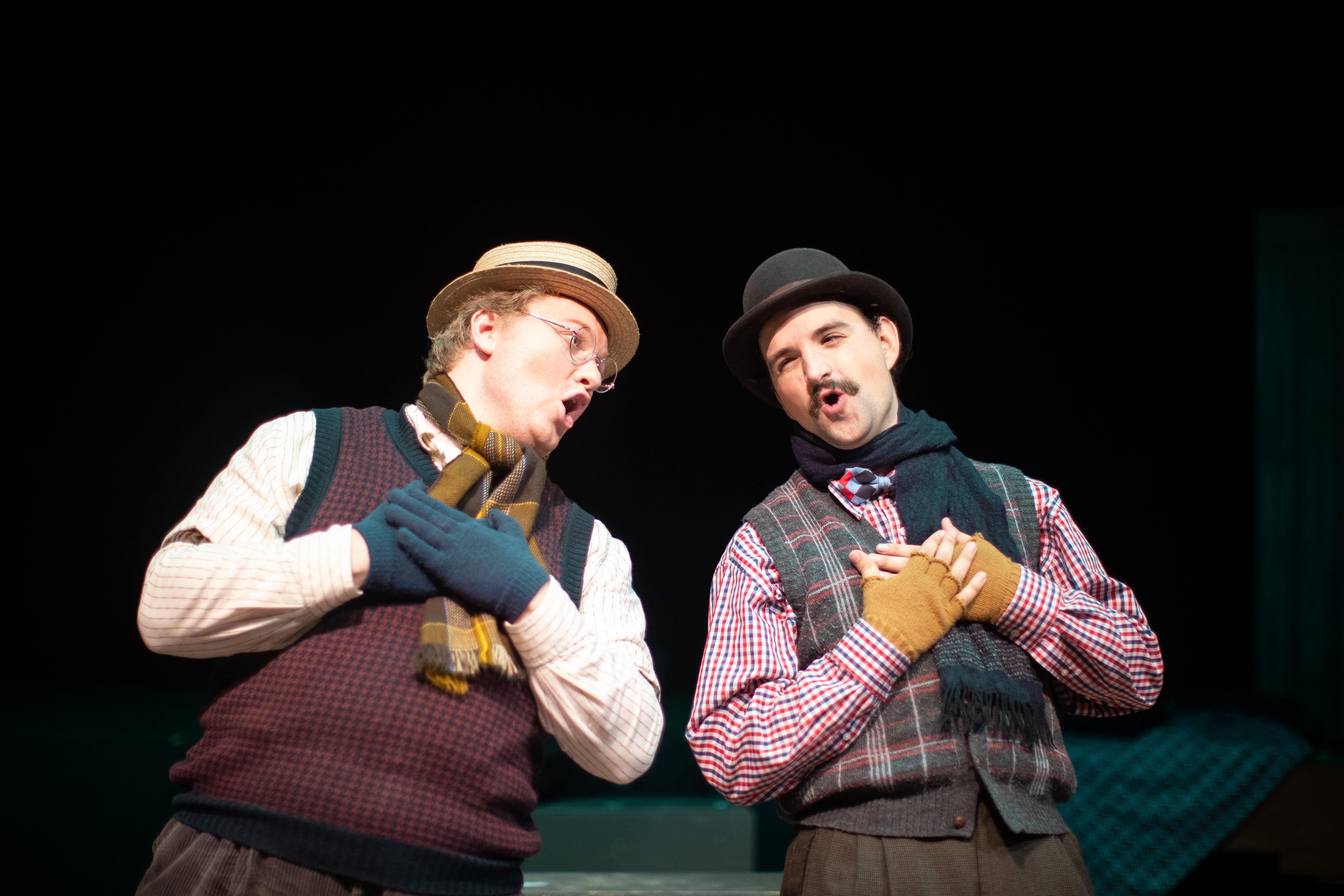 Aaron Bone and Keegan Briggs inject their unique voices and personalities into the roles of The Boy's Father and The Girl's Father to humorous and dramatic effect. Dr. Stoddard and Ben Stanley keep the audience in laughter as The Old Actor and The Man Who Dies respectively. Tara Jones rounds out the cast of actors as The Mute, acting as the stage attendant who distributes the production's sparse props.
"From top to bottom, this is one of our strongest casts musically and otherwise, " said Dr. Eric Hanson, the production's music director. "Everyone needs to see this production if they are able—and the outstanding cast is one of the main reasons for seeing it."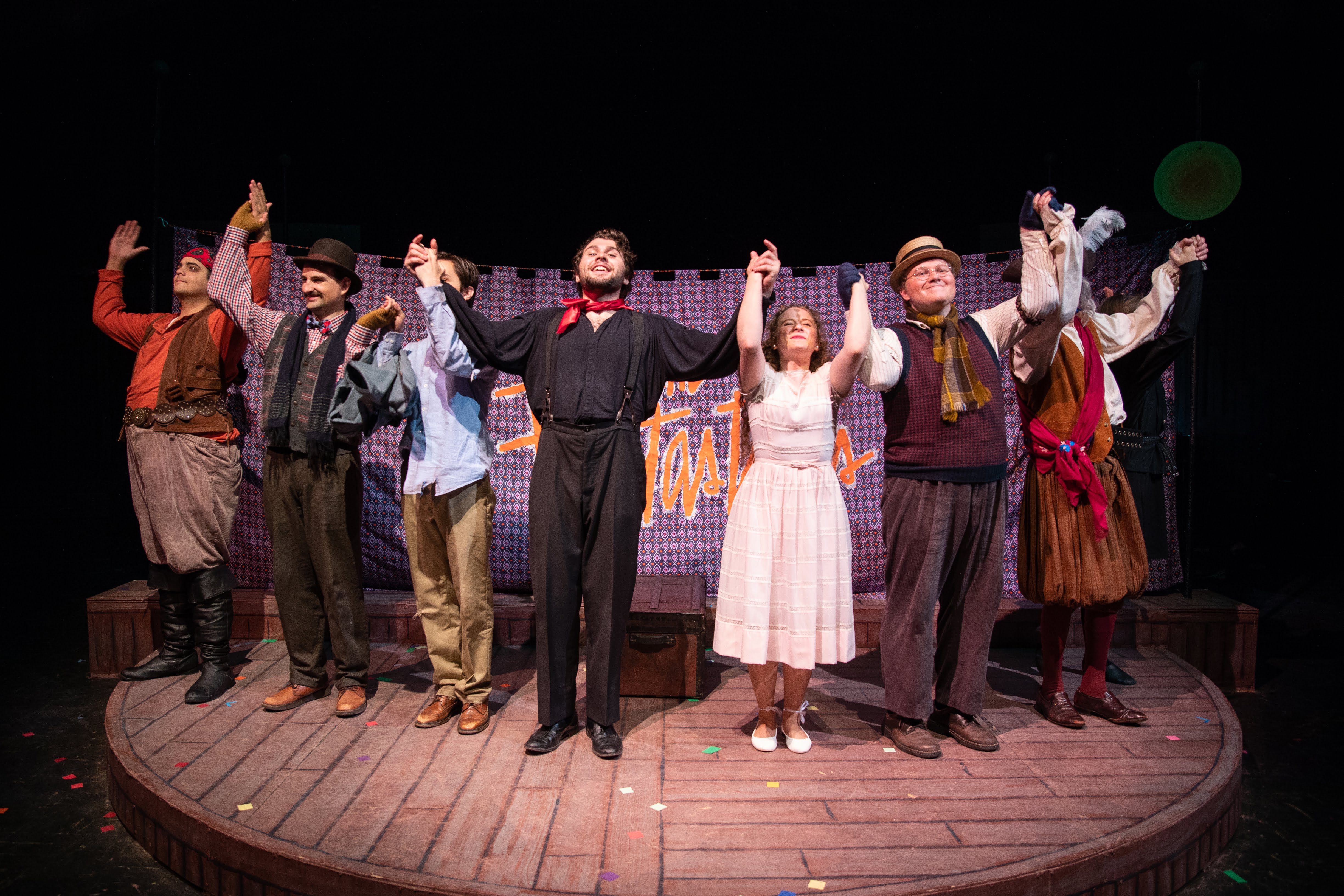 The Fantasticks runs through this weekend, June 7-8. Tickets may be purchased from the Southern Virginia Box Office.