News Release
Chamber Singers to Perform in Festival of Lights
Buena Vista, Va.—On Tuesday, December 10, 2019, the Southern Virginia University Chamber Singers will perform selections of advent and Christmas carols as a featured ensemble in the Festival of Lights held at the Washington D.C. Temple Visitors Center.
The Festival of Lights, hosted by The Church of Jesus Christ of Latter-day Saints, celebrates the Christmas season through free nightly concerts open to the public from December 5 to January 4, along with an indoor exhibit of international nativity sets, a life-size nativity scene, and more than 450,000 dazzling Christmas lights on the surrounding temple grounds.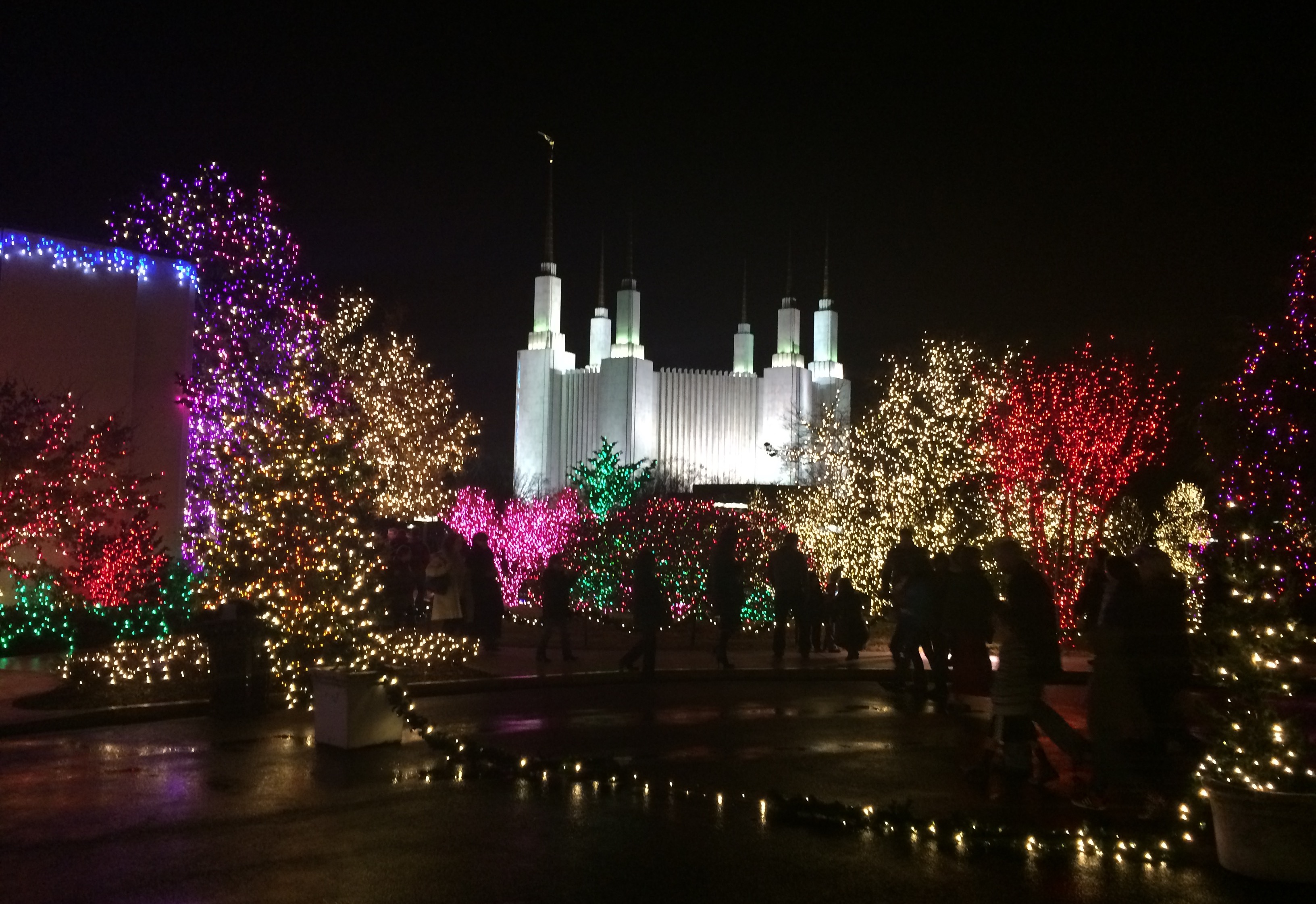 Each year more than 200,000 visitors attend the festival, including foreign dignitaries and government officials from the local area.
"This event is a great way to keep Christ at the center of Christmas," said Chamber Singers Conductor Dr. Kyle Nielsen. "The grounds are beautiful with acres of Christmas lights, and the Visitors' Center has great resources that focus specifically on Christ—including the Christus statue."
The Southern Virginia University Chamber Singers, who performed at Carnegie Hall last spring, will be joined by select faculty and students from the music program to perform vocal and instrumental arrangements of classic Christmas anthems and contemporary settings of beloved carols.
"You'll hear arrangements and settings of carols that you don't get to hear live very often, as well as some things you've not heard before," said Nielsen. "Of particular note is Eric Whittacre's setting of the E.E. Cummings poem, Little Tree, featuring Dr. Keenan Reesor on piano."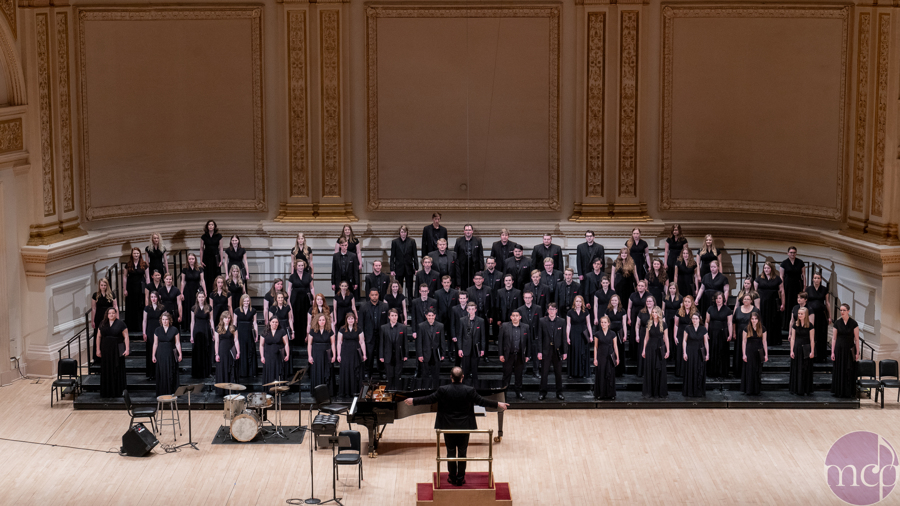 As Southern Virginia's premiere vocal ensemble, the Chamber Singers work will all kinds of professional singers throughout the year and specialize in advanced a capella repertoire. Touring each spring, they will travel throughout Virginia this year with Tabernacle Organist Andrew Unsworth.
"If Men's Chorus and Bella Voce are our 'Gather' and 'Lift' ensembles, then Chamber Singers is 'Lift' and 'Launch,'" explained Nielsen, referring to the Southern Virginia University's mission.
"Our mission of the music program is to educate these really well-trained, accomplished avocational musicians," he continued. "Even if they are not planning to be a full-time professional musician, there is still potential professional work as a singer if you have the skills."
The performance begins at 7:30 p.m. at 9900 Stoneybrook Dr., Kensington, Maryland. Further information on all of the Festival of Lights performances can be found at the Washington, D.C. Temple Visitors Center Eventbrite page.
Local Holiday Events Hosted by Southern Virginia University
Southern Virginia University's Christmas on the Hill Concert:
Friday, Dec. 6, Knight Arena, 7:30-10:00 p.m.
Ring in the Christmas season with carols and holiday favorites sung by the combined Southern Virginia University Ensembles. Free Admission.
Lessons & Carols Service:
Sunday, Dec. 8, Trinity United Methodist Church, 147 S Main St, Lexington, 7:30 p.m.
Celebrating the inaugural collaboration of the Southern Virginia University choral program and area churches, Lessons & Carols contemplates the advent season with liturgical readings and standard carols, including a few Christmas favorites. Free Admission.