Spotlight
Southern Virginia Senior Wins First-Place Prize at History Conference
This press release is courtesy of Dr. David Cox
Matthew Zalar, a senior at Southern Virginia University from Charlottesville, Virginia, received the award for Most Outstanding Modern United States History Paper presented at the regional conference of Phi Alpha Theta, the history honor society, on March 30.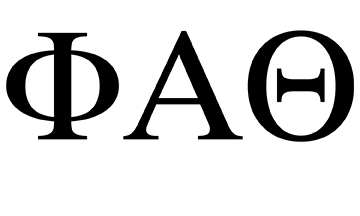 His paper was one of 71 offered in six different categories at the gathering at Liberty University in Lynchburg of college students and faculty from Virginia and North Carolina.
Entitled "Challenging Historiographical Periodizations: The Emek Sholom Holocaust Memorial," Mr. Zalar's talk traced the evolution of the uses and understandings of a Jewish cemetery in Richmond from its origins in 1955 to the present.
Two other Southern Virginia seniors also gave papers: Daniel Goldhamer spoke on "Homeless in Their Native Land: Cultural Liminality and Genocide after Carlisle Indian School," in which he explored the intentions and consequences of a 19th-century school for Native Americans. In "Kiffin Yates Rockwell: How Romanticism Overcame Shell-Shock," Kellen Winslow described how a Washington and Lee graduate heroically overcame personal traumas in the early years of World War I. They were joined at the conference by the Phi Alpha Theta faculty advisor, Professor David Cox.
The three students, all history majors, originally wrote their papers for courses taught by Professor Lora Knight. Assisting them in preparing for their conference presentations was Emeritus Professor Francis MacDonnell.
In February, the Southern Virginia chapter of Phi Alpha Theta initiated fourteen new members, including Winslow and Goldhamer. Zalar serves as the chapter's vice-president.