Spotlight
Sean O'Brien and John Mellor: Qualifiers for USAPL Collegiate Nationals
Sean O'Brien wants to become as strong as humanly possible.
He's taken to powerlifting—a sport with ancient roots that tests the human capabilities. He also just won gold at his last meet in January and beat the qualifying weight for the USA Powerlifting Collegiate Nationals by 120 kilograms (264 pounds).
A senior psychology major from Dansville, New York, O'Brien grew up playing football and played for the Knights as a freshman. He loved to "lift heavy" during his workouts, and later moved on from football to solely weight lifting. There, Sports Performance Coach Dakoda Winsor, who has both placed in and won powerlifting competitions himself, noticed O'Brien and suggested he try competing.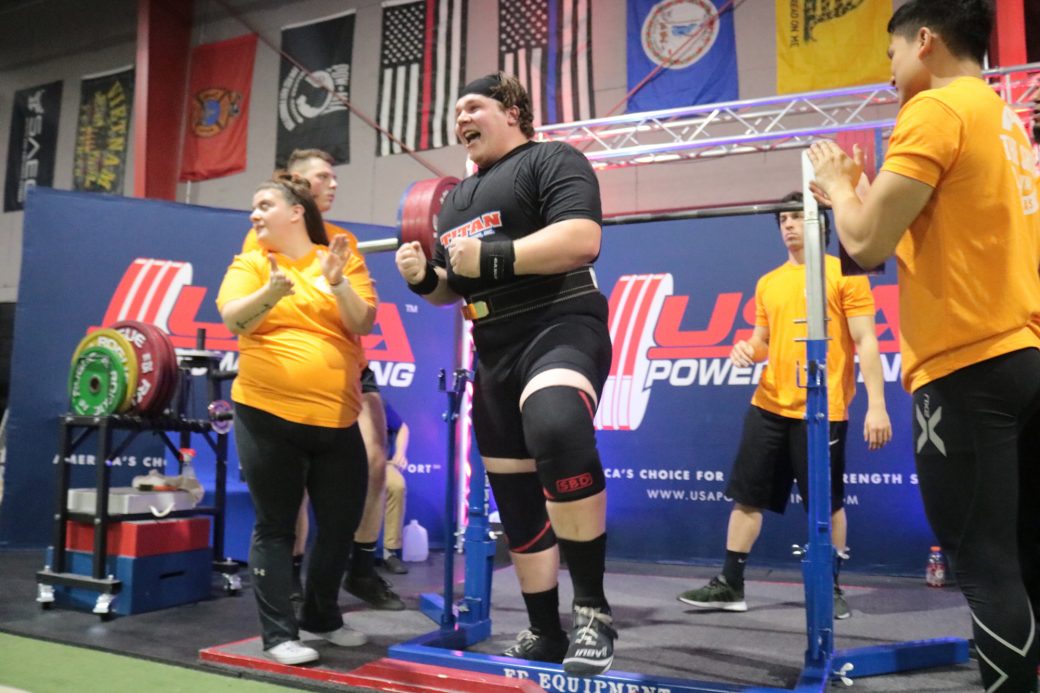 Powerlifting is purely a strength sport. Although athletes compete against one another, each competition is also a measure of never-ending physical and mental self-progress. In competition, each participant gets three attempts at three lifts—bench press, squat and deadlift—with the heaviest successful lift recorded. Then, the weight of the three combined lifts is used to determine the winner of each group/weight class.
O'Brien took gold at the meet in the super heavyweight class (120+ kilograms) with a combined total of 680 kilograms (1,500 pounds). His personal records (PR) for each lift are 272.5 kilograms (600 pounds) for squat, 170 kilograms (375 pounds) for bench press, and 237.5 kilograms (523 pounds) for deadlift. These numbers put him at No. 17 in the nation in his weight class for registered UASPL lifters. But he doesn't want to stop there.
"I plan to do this for quite some time," said O'Brien. "I love the sport; it's competitive, it's you vs. you and you vs. other people. My 10-year goal is that I want to squat close to 1000 pounds, bench close to 600, and deadlift in the 800's. This is just the start of that."
O'Brien was joined at the meet by his close friend John Mellor, who also qualified for the USAPL Collegiate Nationals. Mellor, a senior biochemistry major from Colfax, Washington, has been friends with O'Brien since they played on the football team together their freshman year. After his four years of Southern Virginia football came to a close, Mellor joined O'Brien in daily lifting and training, looking for another way to stay in shape.
January's meet was Mellor's first, meant to be a way to get his feet under him. However, not only did he take second place in the 105-kilogram weight class, but he qualified for the national meet by over 35 kilograms (77 pounds)—something he didn't realize until the car ride home.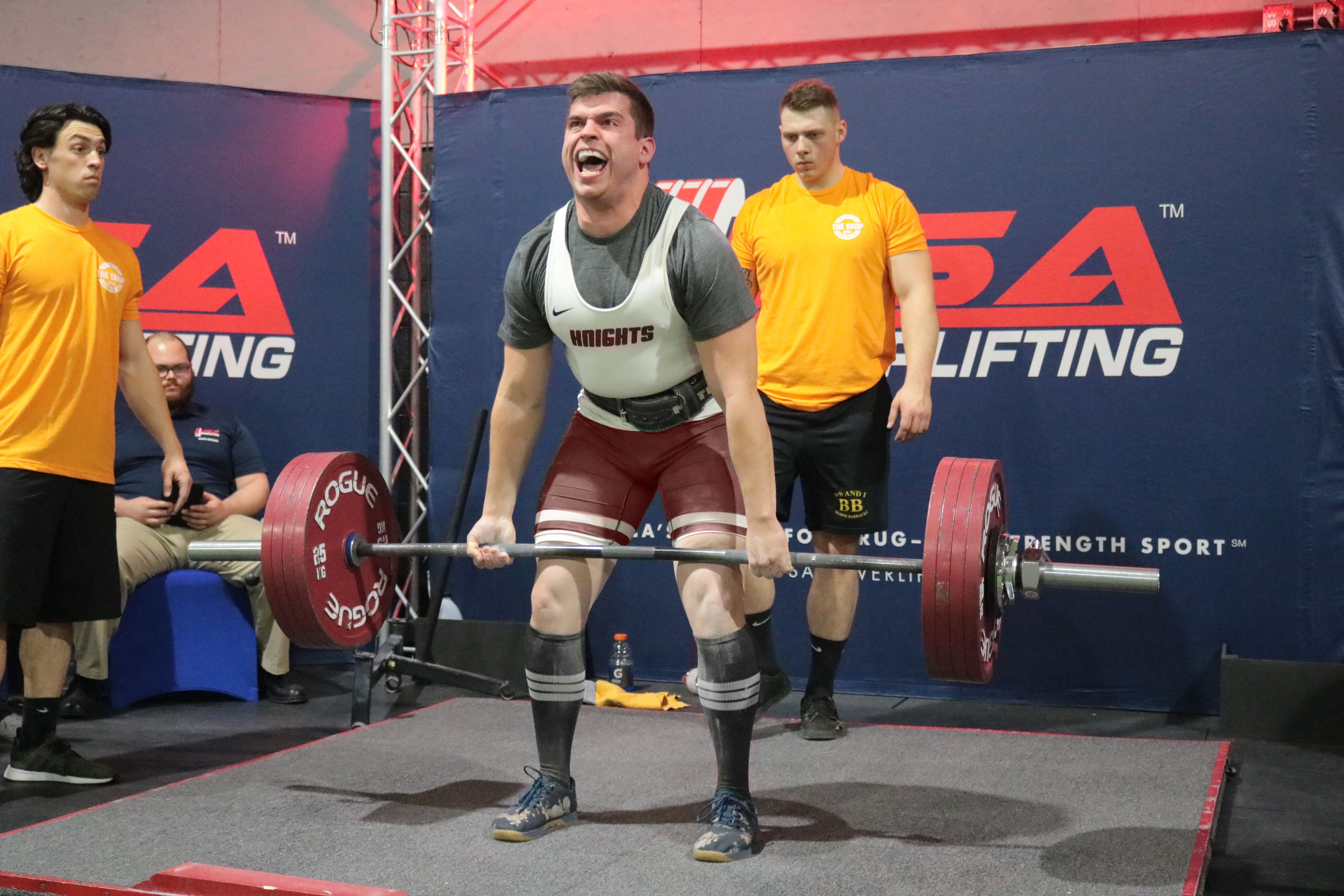 Mellor has PR's of 227.5 kilograms (500 pounds) for squat, 125 kilograms (275 pounds) for bench press, and 232.5 kilograms (512 pounds) for deadlift. This unofficially places him at about No. 24 in the nation for his weight class.
Although he enjoys the sport as a means to stay active, Mellor doesn't foresee continuing in the distant future because he plans to attend medical school to become a surgeon. In fact, it was because of the opportunity to do both athletics and academics that he chose to attend Southern Virginia in the first place.
"I wasn't going to play football in college, and then in my senior year of high school I decided I was going to miss it," said Mellor. "I also wanted to do medical school, and I knew [Southern Virginia] had a really good pre-med program. I probably wouldn't have played football at any other college I went to, so when I did come to Southern Virginia, it sort of all worked out that I could do both."
Mellor hopes to attend the University of Washington, the same medical school his older brother Sam, who also played football for Southern Virginia, currently attends.
O'Brien chose to attend Southern Virginia because he knew he could play football and be part of a Latter-day Saint environment.
"I joined [The Church of Jesus Christ of Latter-day Saints] right before I got here, and I wanted to go to a Church-aligned school just to be in that environment. So, I visited campus and fell in love, and I've been here ever since. I love being here, people are nice, the school is good and the education is personal."
O'Brien and Mellor are now training hard in preparation for the National Collegiate meet on April 11 at The Ohio State University. They only have eight weeks to train as opposed to the typical training cycle of 12-14 weeks, meaning they will have to compress a lot of their training down and really watch their joint and muscle health. Both are excited yet nervous.