Spotlight
Members of Men's Lacrosse Team See Miracles Amid Mishap
"We're on fire!" the bus driver yelled as he immediately pulled off to the side of the road.
The Southern Virginia University men's lacrosse team were on their way to a Saturday match against Stockton University in Atlantic Country, Pennsylvania, when their charter bus caught fire Friday evening.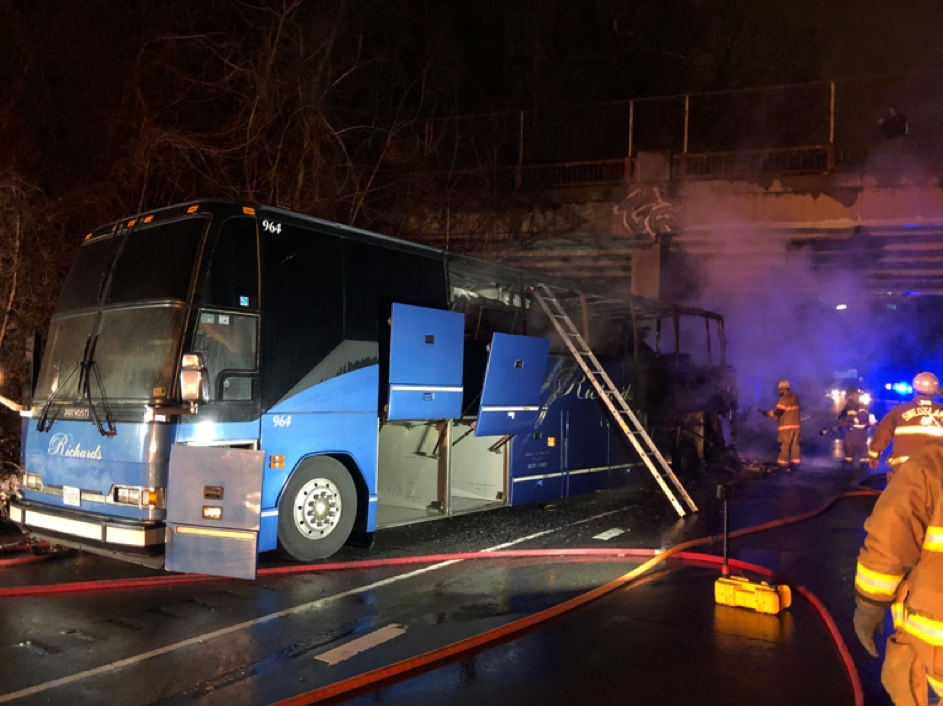 "This weekend was crazy and scary for Brad, me and the Southern Virginia lacrosse team," senior Sarah Gardner, who accompanied her husband on the trip, wrote on her Facebook page. "There were so many small miracles…[that] added up to the incredible miracle that every single one of us made it off the bus alive and completely unharmed."
The quick scramble to exit the bus left many of the boys unprepared and disoriented. Some only managed to put on one shoe before getting off the vehicle.
"I wake up and look over and there's smoke everywhere, two feet of flames on the side. So, I grabbed what was at my feet and just got off," sophomore art major and long-stick midfielder Dominic King told Fox 29.
"It's been a blessing they didn't freak out or panic," Southern Virginia Lacrosse Coach Jason Lamb told Fox 29. "We moved like a machine getting off the bus. Took us a minute once we parked. Everyone was off, and that was critical because of the smoke and flame…The firefighters were incredible. They're lucky to be alive and we are and grateful."
Thanks to catching the fire early, the players were able to get their gear from under the bus, saving thousands of dollars. This was only one of many "small miracles," that Gardner referred to in her post. The coaches and many of the players expressed that the situation could've been worse and that they felt blessed.
For example, one of the first things that can go wrong in a bus fire is the loss of hydraulics, which miraculously did not occur despite the bus stopping on an incline.
"Where we had stopped was a crest on a hill," said Defensive Coordinator Scott Winterton. "Those buses are hydraulic-driven in their braking and steering. If we had lost hydraulics on the uphill side of that, we could've ended up going right back down. Or if we had lost hydraulics on the other side, we would've been out of control down the hill."
The team waited outside for over an hour while firemen tackled the fire. Authorities then sourced a local public transportation bus (SEPTA) to take everyone to a nearby bus stop where a replacement charter bus took them the rest of the journey to their hotel.
"Another fortunate thing is that we stopped near an exit," said Winterton. "For a bus to have a place to pull off—it's the little things that are not necessarily miracles per se. Also, it wasn't raining. What if it would've been pouring rain? That would've been awful."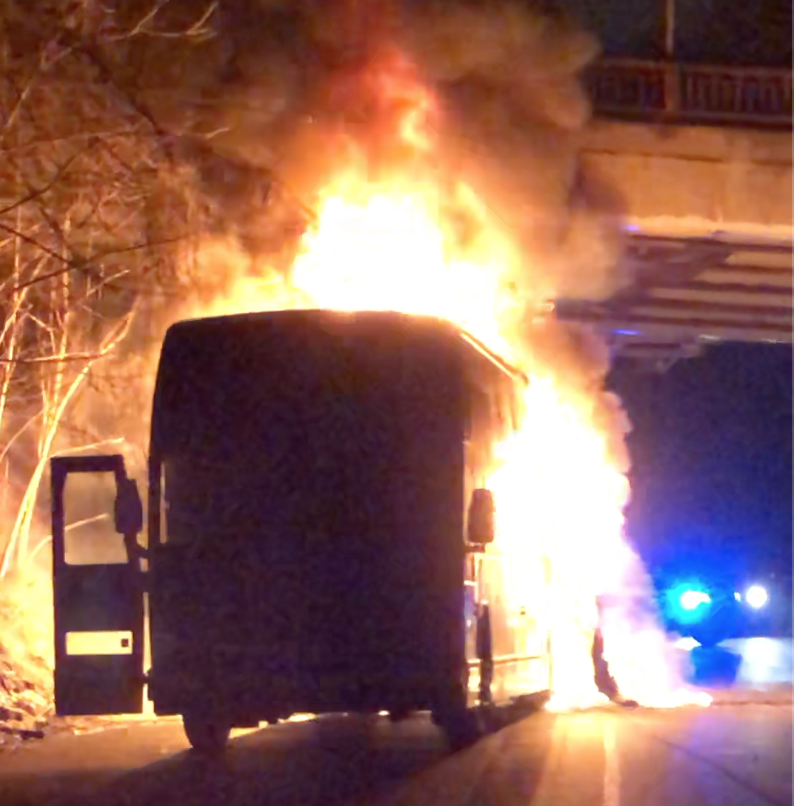 The next day, the team stopped by a store to replace lost possessions and were still able to play their game against Stockton. The cause of the fire remains unknown.
"I am so grateful for my loving Heavenly Father who watches over all of us every day, who helped everything to happen the exact way it did, because any slight differences and the outcome would have been much different," Gardner concluded in her Facebook post. "He is always there for us and watching out for us and I know that His hand is in our lives every single day, whether it is saving us from a bus fire, helping us to get a homework assignment done or sending others our way to make our day brighter, He is always there."