News Release
Matthew Rasmussen, New Director of Buena Vista Institute of Religion
Matthew Rasmussen will succeed David Moss as director of the Buena Vista Institute of Religion of The Church of Jesus Christ of Latter-day Saints beginning May 1, 2019.
"Great things are going to happen under his leadership," Moss said during forum last Friday after he made the announcement. "I could not be happier for him."
Rasmussen, who currently serves as an instructor at the Buena Vista Institute, has worked in the Church Education System for 17 years. He earned a bachelor's degree in English from the University of Utah and both a master's and a doctoral degree in history from the Lancaster University.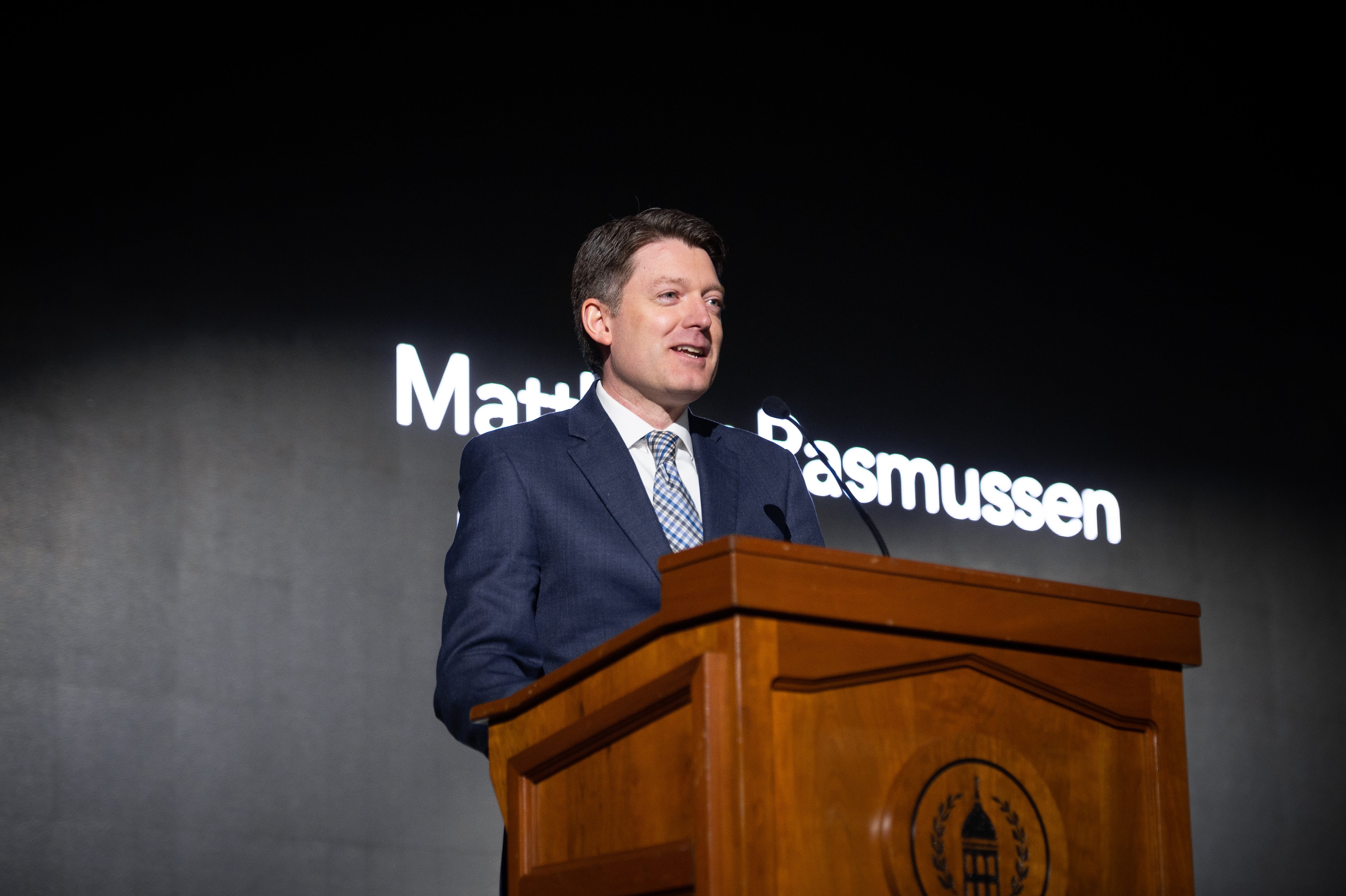 As part of the change, Moss, who also serves as a counselor in the Buena Vista Young Single Adult Stake Presidency, received an assignment to return full-time to the classroom as an instructor at the Buena Vista Institute. Rasmussen, who currently serves as an instructor, explained that Institute assignments are administered in the same way as Church callings.
"Positions and their titles are expressions of responsibility, taken in turn, not a reward granted to a select few," he said. "The change Brother Moss announced today means you will be seeing more of him and not less. That's something to clap about."
"For the last eight years, David Moss has skillfully and faithfully directed the University Institute; he's been creative, experimental and unfailingly devoted to helping teachers and students learn the Lord's truths in the Lord's way," Rasmussen said. "Because of his influence, I am a more thoughtful student of the scriptures and a more self-reflective teacher."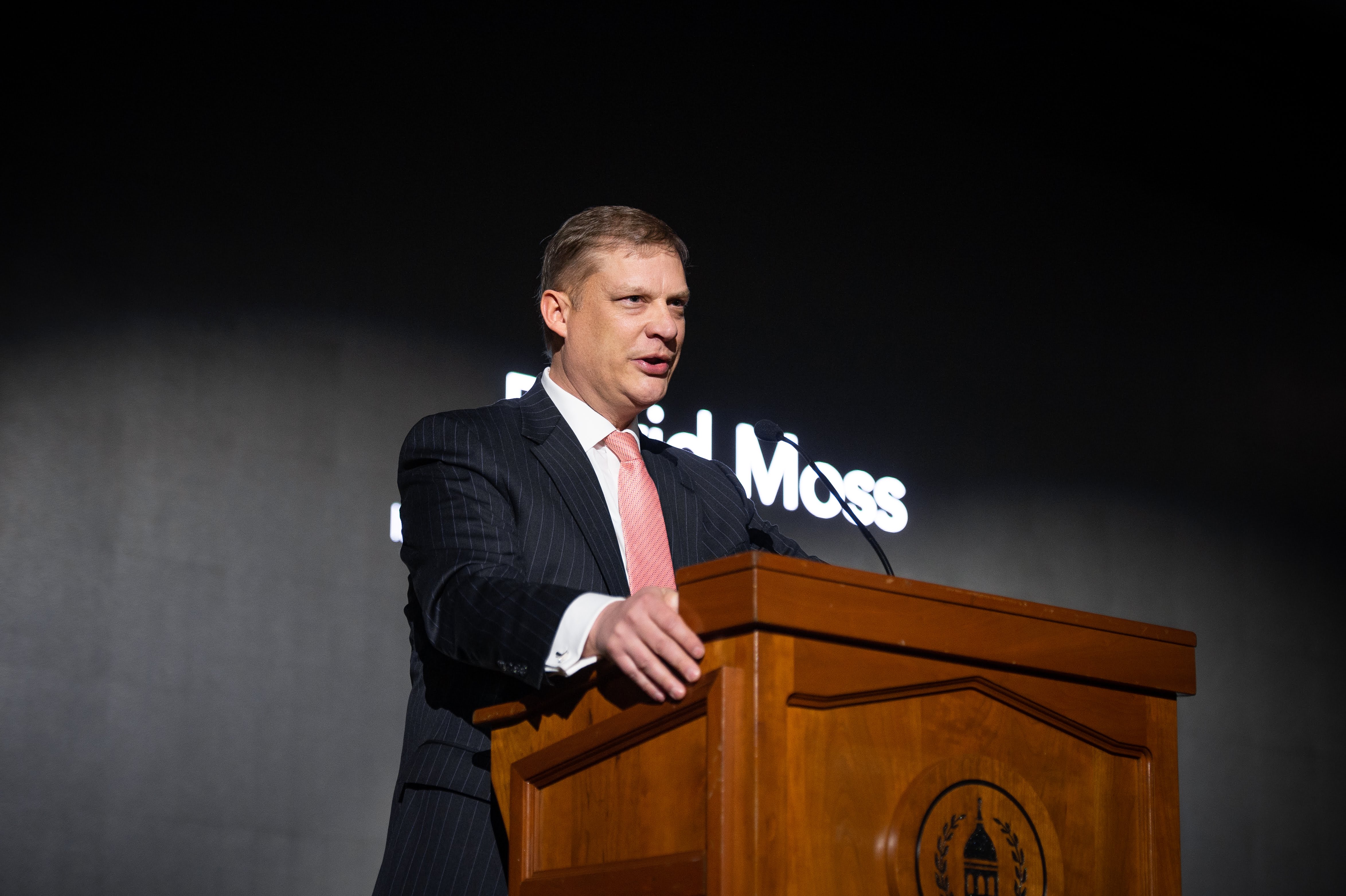 In addition to announcing the change in leadership, Moss spoke to students about the story of Abraham from the Old Testament, encouraging students to develop consistent habits to help them draw closer to God.
Moss described how Abraham built altars, offered sacrifices and prayed to God in every place he stopped during his nomadic life. He suggested that building a consistent, serious study of the word of God is a way that students can build metaphorical altars in their lives.
"We have four or five weeks left," he said, encouraging students to attend the remaining spring semester Institute classes. "I promise you that a serious study of the gospel in four or five weeks can be life-changing."
Rasmussen also encouraged students to attend Institute, citing a recent survey that asked students in 10 countries why Institute was valuable to them.
According to Rasmussen, the thousands of responses gathered revealed that Institute attendance helped students to 1) strengthen their relationship with Jesus Christ, 2) progress spiritually and 3) gain confidence to make important life decisions.
"I'm confident one of those three things has relevance to you," he said.