Speeches
Improving Happiness Levels Through Gratitude
Buena Vista, Va.—In anticipation of the upcoming Thanksgiving season, Associate Professor of Psychology Michael Gibbons spoke to students, faculty and professional staff about ways to improve happiness levels through cultivating a grateful mindset.
"We are regularly told that we are not enough, but must try to become that way," said Gibbons. "Society trains us to think…that we don't look good enough, that we aren't enough, and that we don't have enough."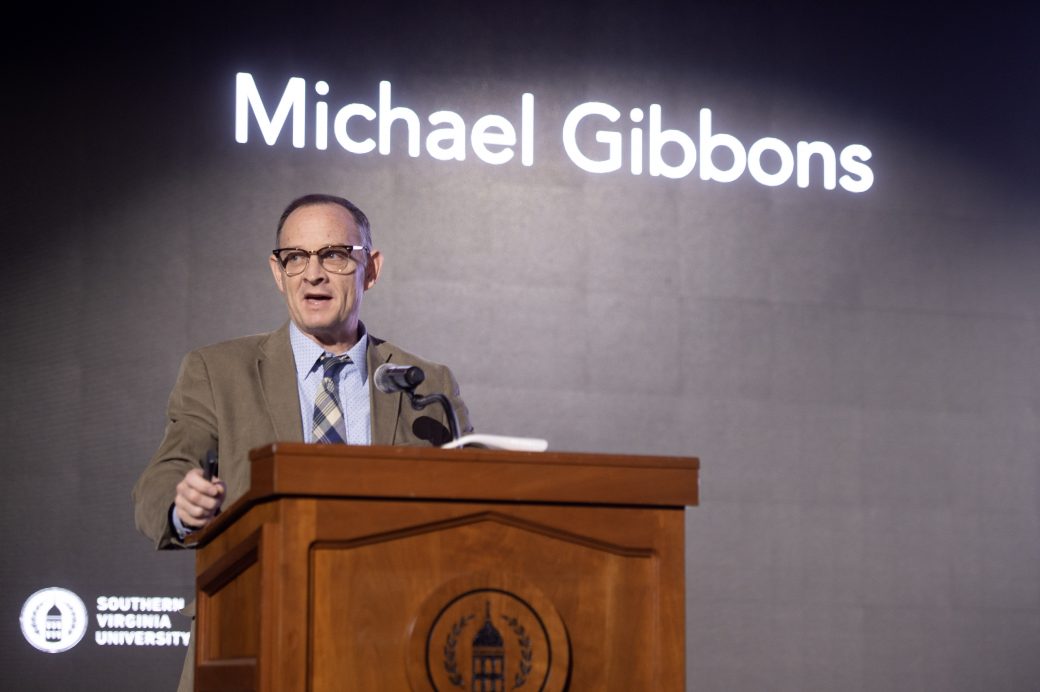 To demonstrate this principle of "never enough," Gibbons presented data on the general populations' attitudes about money and wealth. Specifically, he addressed the "lie" that wealth will bring more happiness explaining how the search for wealth can become a never-ending, unfulfilling search for satisfaction.
"Stimulation and acquisition fail to fulfill us," Gibbons said. "We think we will enjoy our lives more, but these things leave us less and less able to be satisfied…The happiness wears off unless we are mindfully attending to being grateful."
Gibbons shared additional research on ways that the practice of mindful gratitude leads to an increase in happiness and invited everyone to develop positive-reinforcing habits such as writing in a gratitude journal and praying regularly.
"It is important to recognize the source of the goodness of the things we have in our life and express that to our Father in Heaven," Gibbons said. "Even in trials, even in despair, we can be grateful, and we can grow from those trials."
He also added that the practice of mindful gratitude can have a helpful impact on those suffering from mental illnesses like depression and anxiety.
"Gratitude is not just for people that are already 'okay'," he clarified. "It's also an intervention for people that need that extra boost."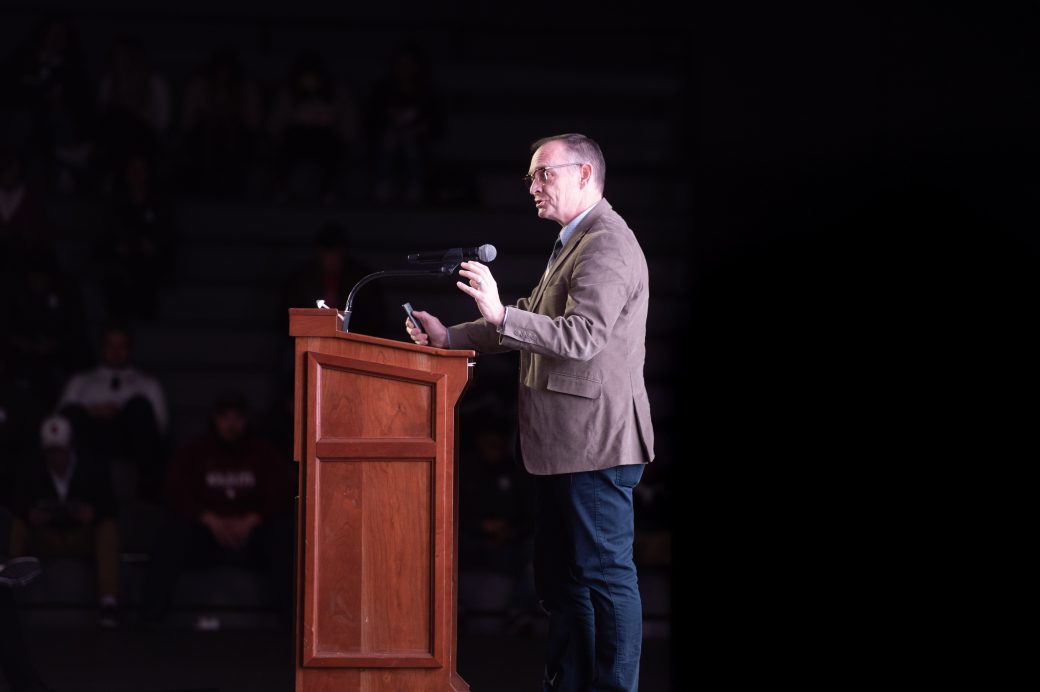 Expressing love for the Southern Virginia University community, Gibbons reminded listeners that we can count on family and friends when we go through difficult times and noted that gratitude is especially relevant this time of year.
"Let's actually use Thanksgiving for its purpose," he said. "Remember that it is something more than just a day to prepare for Black Friday. Let's give thanks."
Following Gibbon's remarks, the cast of the upcoming "Pirates of Penzance" took the stage to perform a comical musical number, showcasing the combined talents of the University's theatre and music programs.