Speeches
Deidra Dryden: How We Think About Dating and Relationships
In celebration of Valentine's Day, Southern Virginia Title IX Coordinator Deidra Dryden led an interactive discussion in last Friday's forum to help students explore and improve the way they think about dating and relationships.
Dryden, who also serves as senior women's athletics administrator and head women's tennis coach, invited students to use their iPads and phones to participate in mobile polling, with live results displayed on the screen at the front of the Knight Arena.
Questions came from topics including acceptable practices in dating and breakups, hanging out, preferred attributes in a partner and the role of social media in relationships. Dryden led a discussion on each question as the results came in.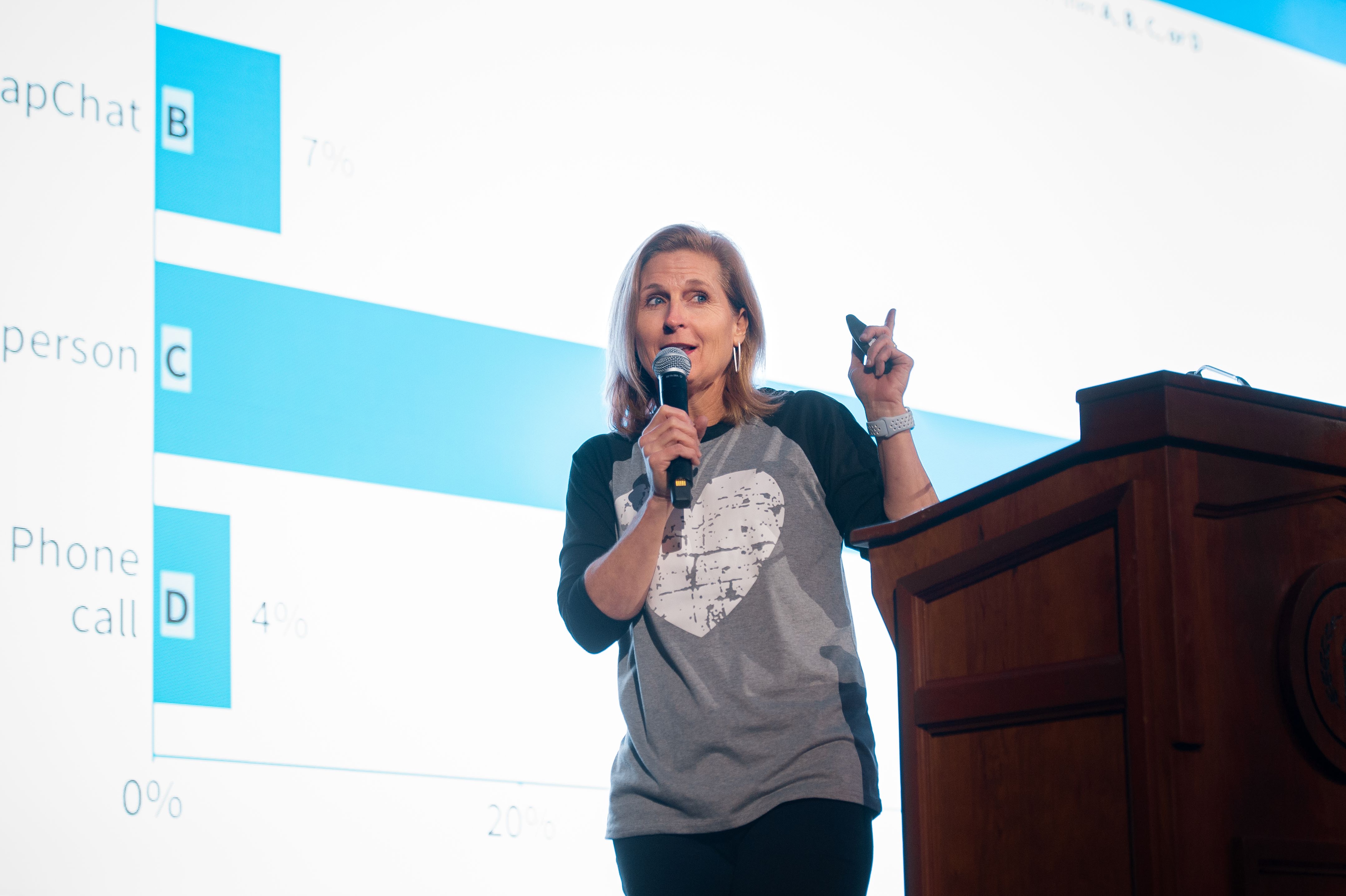 For example, the polls showed that students place a high value on attributes like kindness, sense of humor and commitment to faith, and participants reported a strong preference to be friends with a person before they begin dating. The polls also reported that students overwhelmingly prefer to be asked on dates in person, despite tending to feel more comfortable texting than talking with someone in whom they are interested.
Although the forum focused mainly on romantic relationships, Dryden encouraged students to commit to being kind, respectful and selfless in every relationship.
"In your friendships, with your roommates, with your professors, with your teammates, with your fellow musicians, you need to practice these three things," she said. "Practicing those things will help us to be better people and more prepared for those relationships that come later that are romantic."
View the full forum on YouTube.