Speeches
Deidra Dryden and Ed Mulitalo Teach Importance of Teamwork
Buena Vista, Va.—To conclude Homecoming Week at Southern Virginia University, Head Football Coach Ed Mulitalo with Vice President and Athletic Director Deidra Dryden spoke to the campus community about the importance of teamwork.
Mulitalo, a Super Bowl Champion and former member of the Baltimore Ravens, began by sharing his "why" for coaching at Southern Virginia University.
"I love football," said Mulitalo. [It] allows me to teach these lessons of life—and it is awesome to me that I can teach a lesson on the field and have real consequences.".
Along with love for the sport, Mulitalo described how he was strengthened by the camaraderie in the NFL, and how he feels a similar connection with his student-athletes at Southern Virginia University.
"When I think about it, I think family," he said. "The guys I played with are my family…I love that about what I'm doing now. My 'why' is so that I can coach family for this program."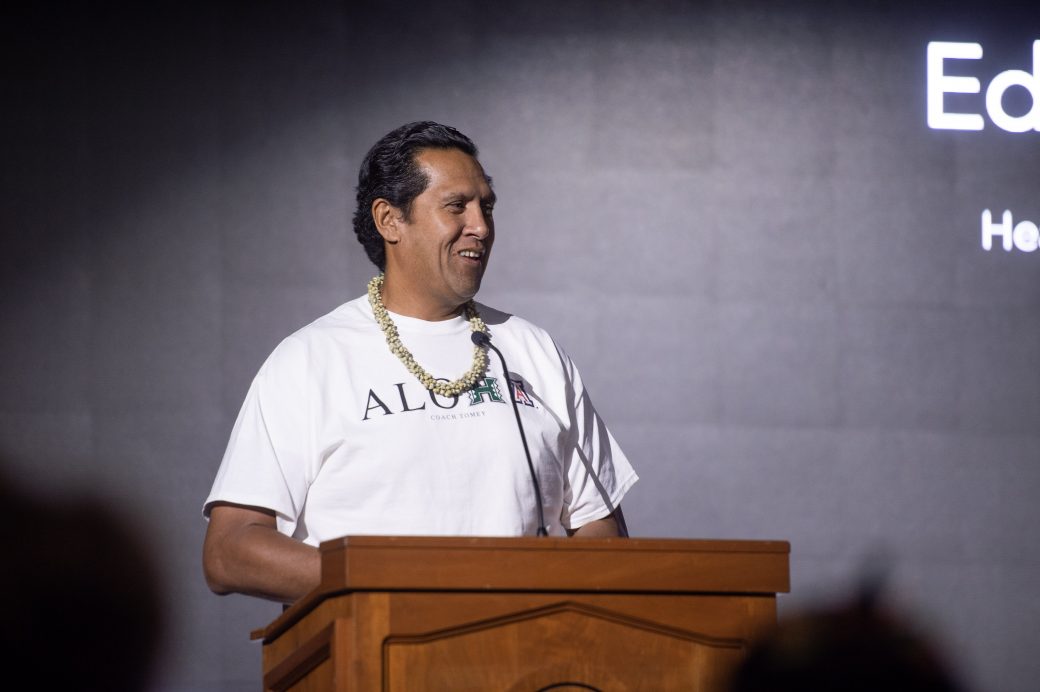 To emphasize the importance of relying on each other, Mulitalo compared several key football positions to the roles individuals play in our lives—including close friends, family members, and those who have passed on.
"If the veil was lifted and you could see who is cheering for you, just as Lord did for the prophet Elijah…maybe you'd walk around with more confidence," taught Mulitalo. "Maybe, as the quarterback of your own life, you'd do a better job at depending on those who are there for you."
For Dryden, teams have always been an integral part of her life. It was on her childhood baseball team that she first experienced belonging and the desire to contribute to something bigger than herself. Since then, her life has been shaped by many teams.
"Teams come in all different shapes and sizes, just like people," said Dryden.
Listing various types of teams including families, missionaries, and medical teams, Dryden shared four principles of what makes a good team—acceptance, unity, selflessness, and purpose.
"One of the first things that we need to do to be good teammates is to learn acceptance," she explained. "We need to feel it for our team, and we need to offer it for our team…Being unified is a marker of an incredible team—you cannot be successful if you are not unified.
"Selflessness—being on a team is one of the best things you can ever do to learn to be selfless. Do you let your pride get in the way of your success?" Dryden continued. "And purpose…are you making each other better and do you see your purpose?"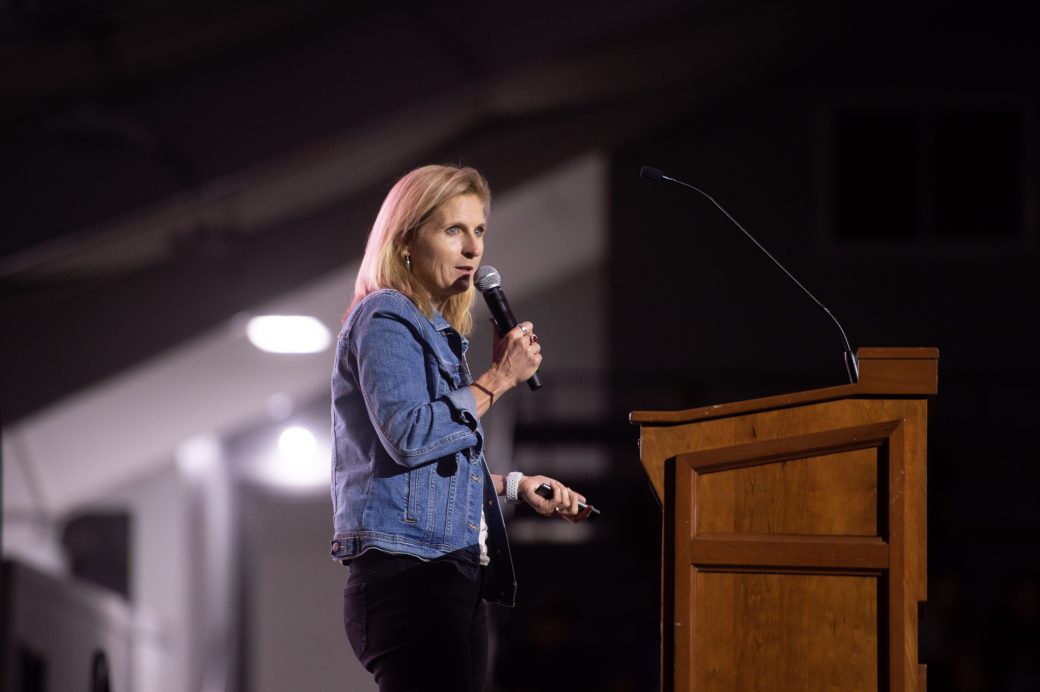 Dryden closed her remarks by challenging those in attendance to support one another at Southern Virginia University and beyond.
"Above all, be a good teammate," she said. "Not only are you a part of this big huge team—you all have different teams which you are a part of in your life. Make the most of every single one of them, and above all, Go Knights!"