Speeches
Defining Moments: 5 Choices to Make the Most of Our Challenges
Buena Vista, Va.—Justin Knight, president and CEO of Apple REIT and a member of Southern Virginia University's Board of Trustees, spoke at a University-wide forum about the perspectives he gained on adversity and purpose after a life-altering plane crash two years ago—something he called a defining moment in his life.
Knight began by responding to two commonly asked questions during periods of adversity: 'Does everything happens for a reason?' and 'Why is life so hard?'
"We know the purpose of this life is for us to be tested," answered Knight. "Ultimately, God's plan is a plan of happiness, but sometimes the path to happiness requires suffering."
On this path, Knight said he believes that our circumstances are not God's way of shaping us. Instead, he believes the choices we make in response to those circumstances define who we ultimately become.
"Part of [God's] plan is our agency," said Knight. "Our challenges and opportunities are customized to provide us a means to find happiness in this life and eternal salvation in the life to come. We ultimately choose who we become."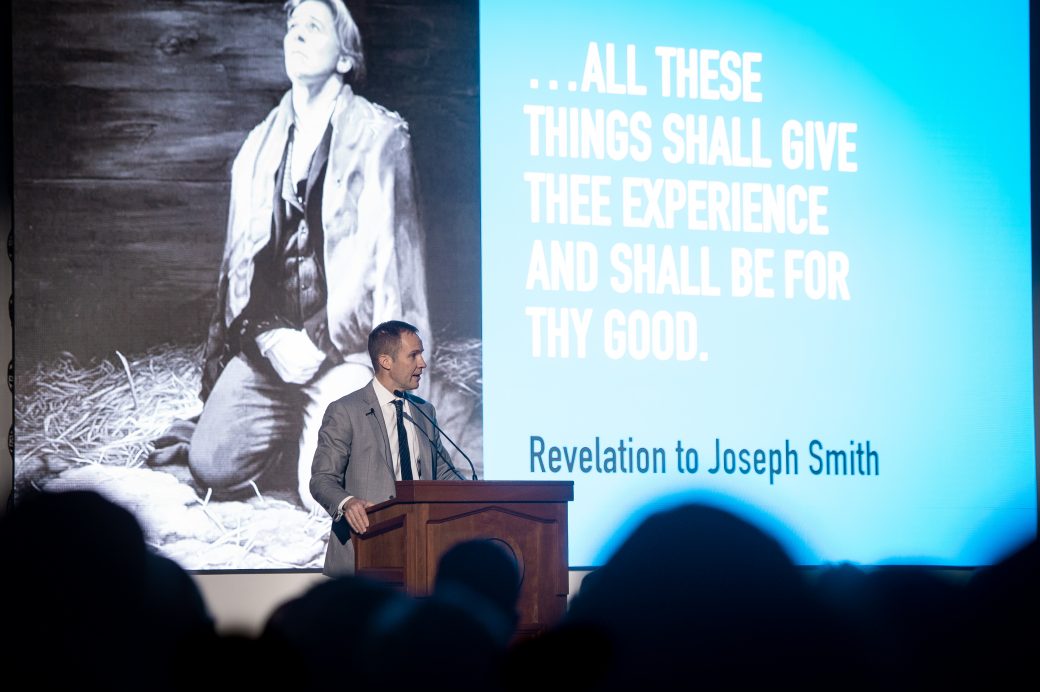 Knight shared five choices we can make when experiencing hardships that helped him move forward after his accident:
1.) Choose to be happy
2.) Choose to see challenges as opportunities
3.) Choose to do the work
4.) Choose what will be important to you
5.) Choose who you want to become.
"Choosing to be happy isn't wishing my problems away and it isn't ignoring them either," explained Knight. "Choosing to be happy is recognizing that I have options and that my misery and happiness are equally accessible to me regardless of my circumstances."
While Knight said he received much support after his accident, he sympathized with those suffering from more private, unseen trials—testifying that Jesus Christ sees and understands all of the challenges we face.
"This particular challenge is an easy one for me to talk about, it's visible, and people who hear about it are immediately sympathetic," said Knight. "My guess is that there are many of you who are facing challenges that are not as readily apparent.
"I promise you that there is purpose in all of our experiences," he continued. "Christ has borne your pain and He is there to comfort and to strengthen you…we don't have to face those challenges on our own."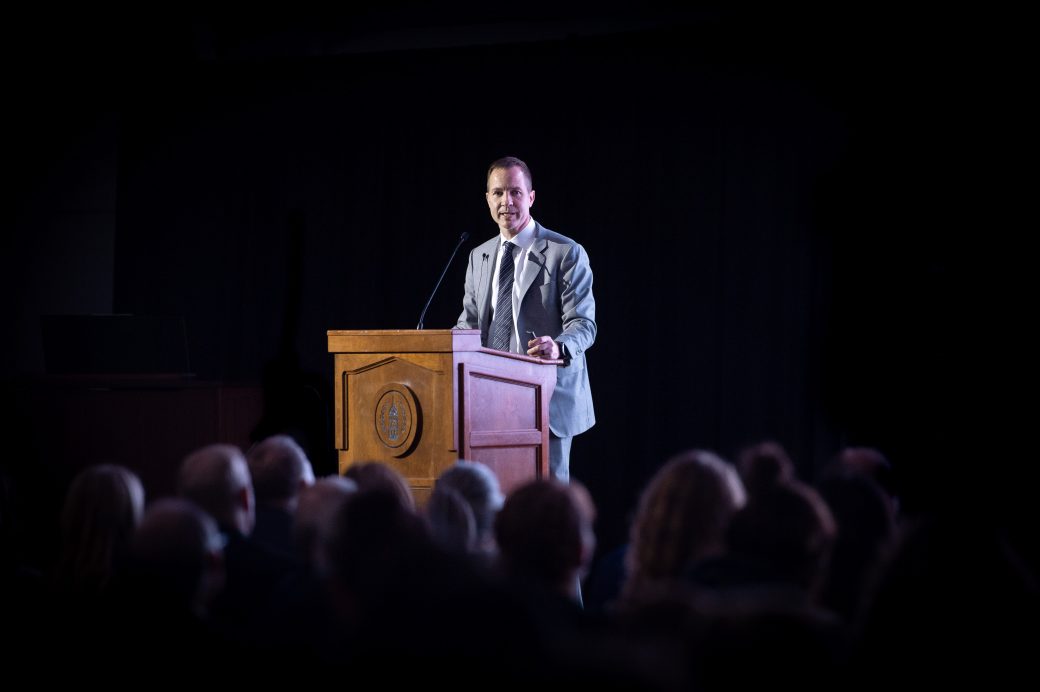 Knight acknowledged our tendency to be impatient during these defining moments of adversity and promised that the uncomfortable and painful challenges of life are worth experiencing.
"Our greatest growth and development is unlikely to be found in periods of comfort," said Knight. "It is in periods of difficulty that we find the opportunity to reach our full potential."