News Release
Chamber Singers and Concert Chorale Perform at Carnegie Hall
Southern Virginia University Chamber Singers and Concert Chorale traveled to New York City to perform in concert in Carnegie Hall as part of the Manhattan Concert Productions' "The Road Home" on March 18.
"The performance ended up being really special," said Director of Choral Studies Kyle Nielsen. "[Our choirs] worked with all kinds of nationally-acclaimed conductors and were really well received."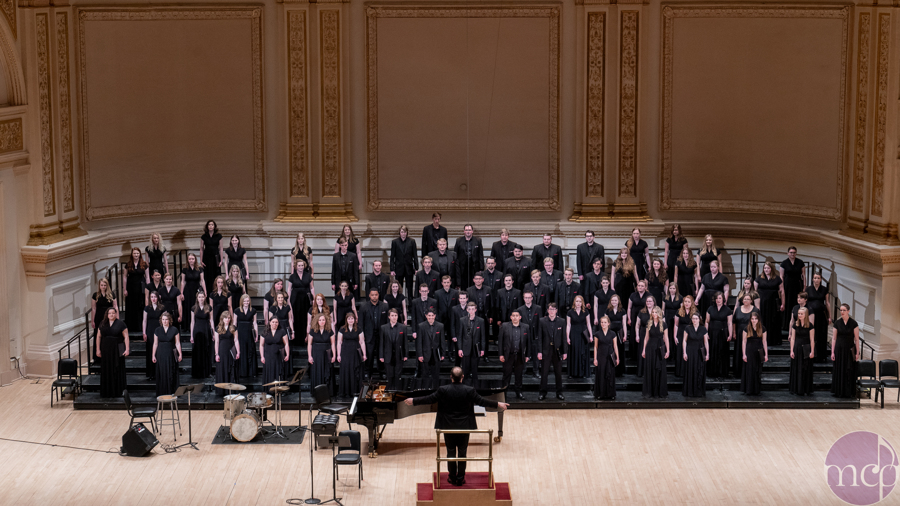 Bringing a Southern Virginia choir to sing a Carnegie Hall was one of Nielsen's goals ever since he was a student at Southern Virginia. After graduating and receiving his masters at East Carolina University and doctorate from the University of Miami, Nielsen returned as a professor and director and was instrumental in the organization of the trip.
"It was a full circle for me," he said. "Knowing where we've come from, and then to see it all come to fruition—and for me to both equal parts fulfill the legacy of what we were before, and be the catalyst with Dr. Hanson and Dr. Romriell for where we're headed—this is kind of one of those landmark things."
Southern Virginia's set included the world premiere of commissioned piece, "St. Paul and Gibran by the Sea," and the University choirs' traditional closing song "Shenandoah," with senior music major Mckenzie Kitchen as the lead soloist.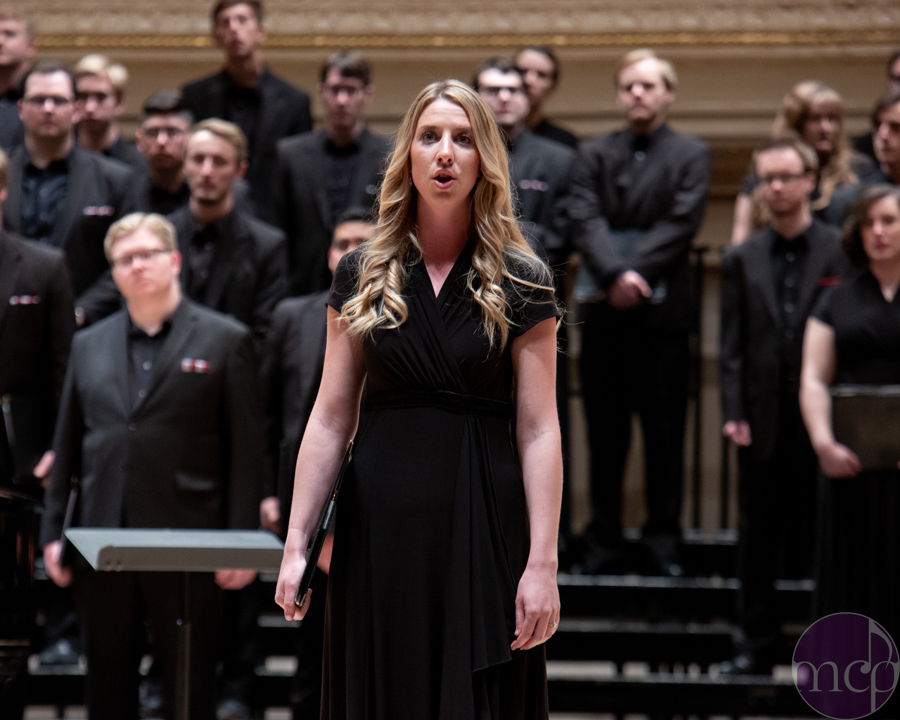 The choirs then joined the other participating groups to form a choir of 200 as part of a Masterwork Festival Chorus. They performed a gospel mass conducted by nationally-acclaimed conductor Anton Armstrong.
"[Performing in] this venue meant so much to people that are going into music," said sophomore psychology major Bailey MacPherson. "There are students whose dream is to sing solo there one day, so this is a stepping stone for them."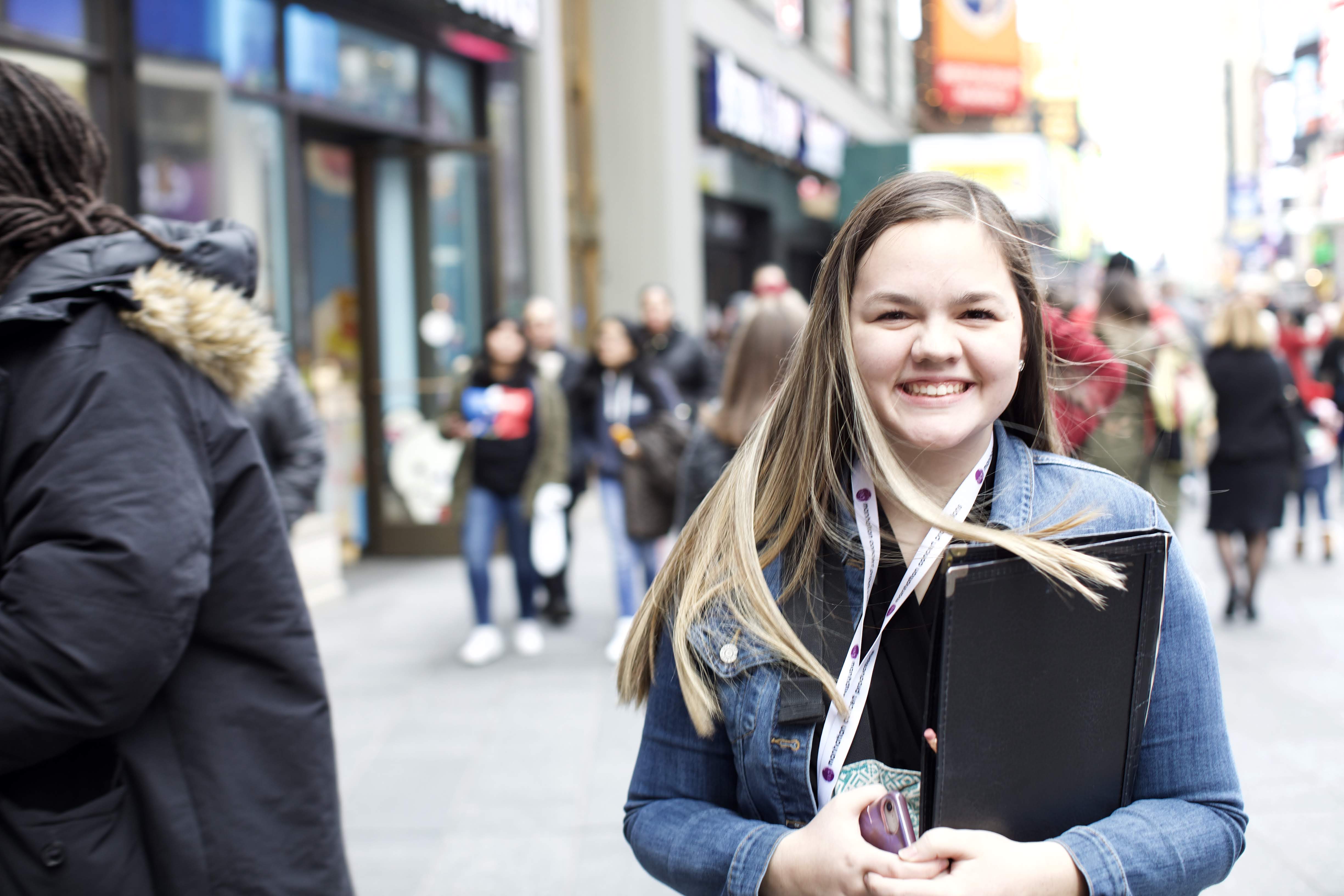 Traveling with the Manhattan Concert Productions, the 82 Southern Virginia students were able to stay in a hotel in Times Square, go to a Broadway play of their choice (either Phantom of the Opera, Wicked or Anastasia), and receive "Top of the Rock" passes to the Rockefeller Center during their four days in New York City.
One highlight of the trip occurred when John Talberg, poet of "St. Paul and Gibran by the Sea," learned that the choirs would be performing his song at the same time he and his mother were visiting New York City. Together they came to the rehearsal to speak with the students and were touched by the choirs' rendition of "Shenandoah," Talberg's late father's favorite song.
"They walked in and [Talberg's mother] immediately started weeping," said Nielsen. "We finished rehearsing and [Talberg] stood up and told everyone, 'You never know who you are singing for and what they need. You really blessed our lives today.'"
Talberg then chose to spend the next hour sharing his expertise and discussing the text he wrote with the choir. As a nationally-respected conductor, it was a serendipitous experience for the students to gain exposure to another renowned conductor in addition to Armstrong.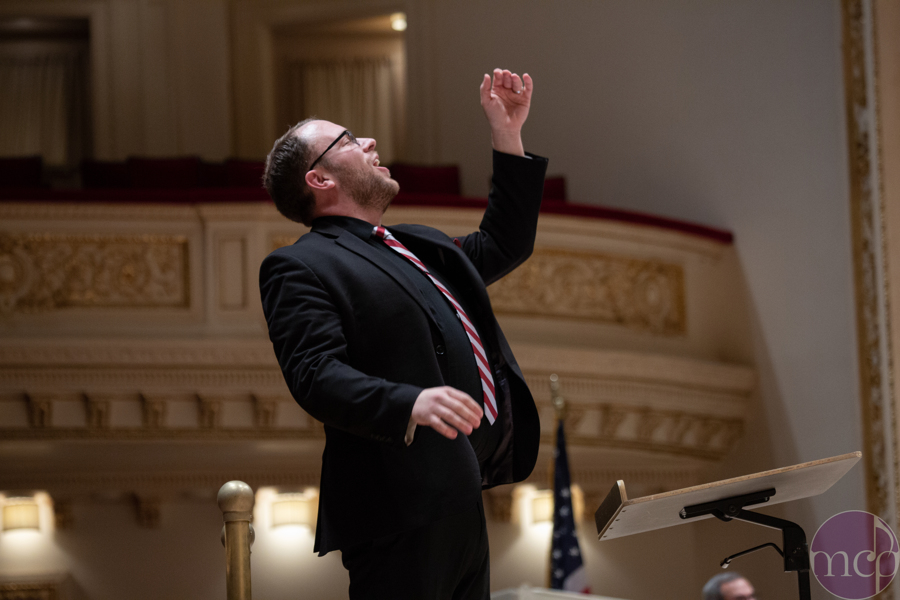 "It was interesting to look at different approaches to choral conducting," said sophomore Jon Clawson. "The two people we worked with (Talberg and Armstrong) were very different, and they were both different from Dr. Nielsen."
Clawson, a double major in History and Music, is interested in conducting himself. He currently interns as the conductor of the University's Choral Union and works as a conductor of a local Methodist church choir.
"To have it culminate in a really special experience with many students saying, 'my life is changed forever'—that's the thing that is cool," said Nielsen. "I love choral music. It's my passion, it's my career, but ultimately, it's my medium to see these students fulfill their potential and to figure out who they want to be. It was a great musical moment, but most importantly it was great to see them feel pride in what they've done."