Spotlight
Graduate ('19) Bound for UVA Law: "Attending Southern Virginia was the Best Decision"
Class of 2019 graduate Phil Soelberg is certain that his acceptance to the University of Virginia School of Law—a top-ten nationally ranked law school and Soelberg's top choice—will open many doors for him. He also believes Southern Virginia University played a key role in his journey to UVA.
"I honestly think attending Southern Virginia for my undergraduate education was the best decision I've ever made," said Soelberg. "I really credit my success on the LSAT to undergraduate classes that prepared me to think deeply and write critically."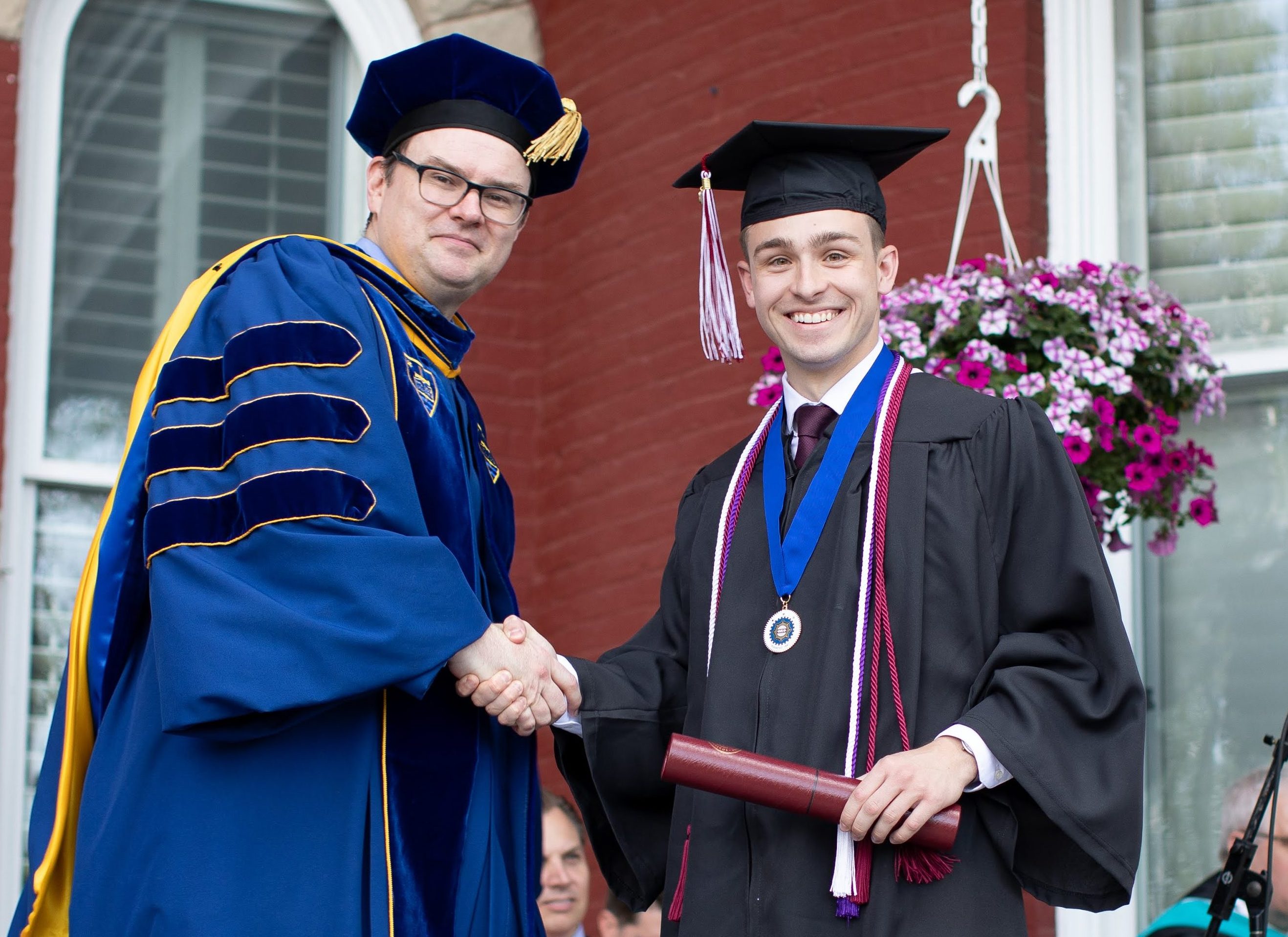 In order to be admitted into the UVA School of Law as one of 300 incoming law students, selected from approximately 5,600 applicants, requires not only an impressive LSAT score and an average undergraduate GPA of 3.89, but also relevant experiences, convincing letters of recommendation and a stand-out personal statement.
A philosophy major from South Jordan, Utah, Soelberg was required to read complex texts, analyze arguments and express himself in speech and writing in his undergraduate courses at Southern Virginia University. According to Soelberg, these experiences in and out of the classroom prepared him for law school and set him apart from other applicants.
"I think my philosophy classes with Dr. Armstrong and Dr. Jones were really beneficial," Soelberg explained. "We read and dissected really difficult texts to get to the root of the arguments—and then wrote about them and discussed them in class responding to challenges from the professors," he continued. "That was amazing preparation for law."
While Soelberg performed well on the LSAT, he explained that his high score only got his foot in the door—it was the detailed, personal letters of recommendation from his professors and his personal statement on which he received coaching from the University's Career Center that he believes set him apart from peers and earned his acceptance to the prestigious law school.
"Cameron Crowther [who leads the Career Center at Southern Virginia University] was an incredible mentor who helped me craft my personal statement and I think the quality of my statement really made a difference in my application to UVA," said Soelberg.
Having wanted to attend law school since childhood, Soelberg's interest in UVA specifically grew after hearing countless positive reviews from several alumni of the program. After researching additional information, Soelberg was drawn to the school's competitive yet collaborative positive atmosphere as well as the outstanding reputation of UVA's law faculty.
"Coming from Southern Virginia University, having a quality faculty was incredibly important to me," said Soelberg "I really think that Southern Virginia has one of the finest faculties in the country, and certainly the finest among comparable institutions."
According to Soelberg, the personalized education he received from Southern Virginia's caring faculty put him in a position to succeed alongside graduates from any top school in the country.
"I believe the quality of education I received [at Southern Virginia] is top notch," continued Soelberg. "If you're serious about your education and if you want to excel, this University and its curriculum provides you with all of the tools necessary to succeed at the highest levels."