Spotlight
Women Gather for Second Annual Mothers' Retreat
More than 120 women from all over the country gathered to Southern Virginia University earlier this month to hear from motivational speakers at the second annual Mothers' Retreat, a two-day conference hosted on the University's campus.
This year's theme, The Errand of Angels, focused on the good that women do as mothers in their families and the communities. Speakers shared experiences and messages about positivity, overcoming trials, ministering, finding purpose and peace.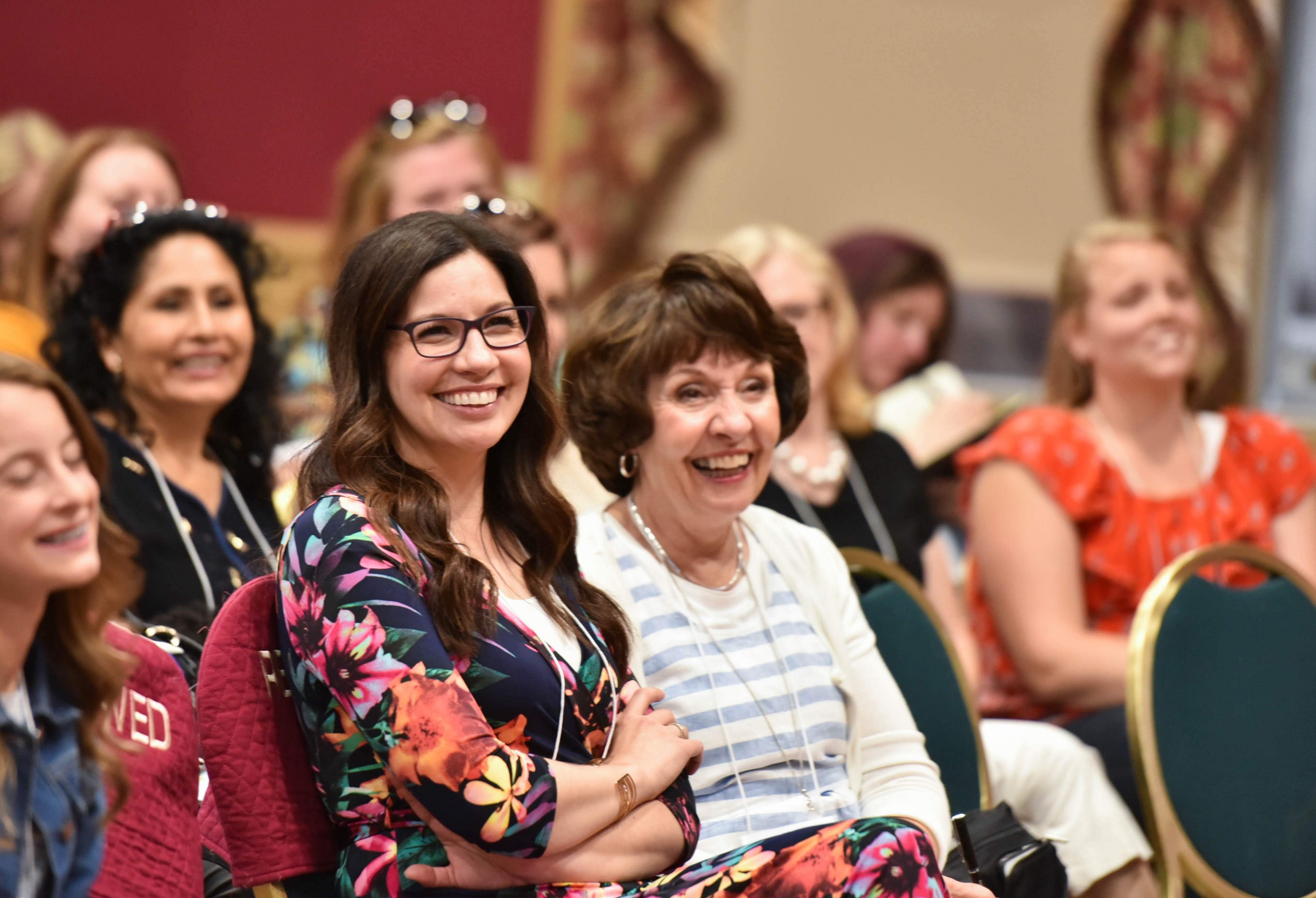 Presenters included Justin Knight, CEO of Apple Hospitality REIT, Broadway actress and musical artist Sandra Turley, author Heidi Swinton, comedian Laura Welch, and Operation Underground Railroad development manager Kelli Houghton.
A recurring topic of the conference was service. Turley spoke about the importance of ministering "to ourselves, to family, and to community." She focused on how much good mothers can do in seeking out the one.
Swinton shared an example of someone she felt was a master of seeking out the one: President Thomas S. Monson, whose biography she authored. She told of his wit and personality throughout the difficulties she encountered while writing his story.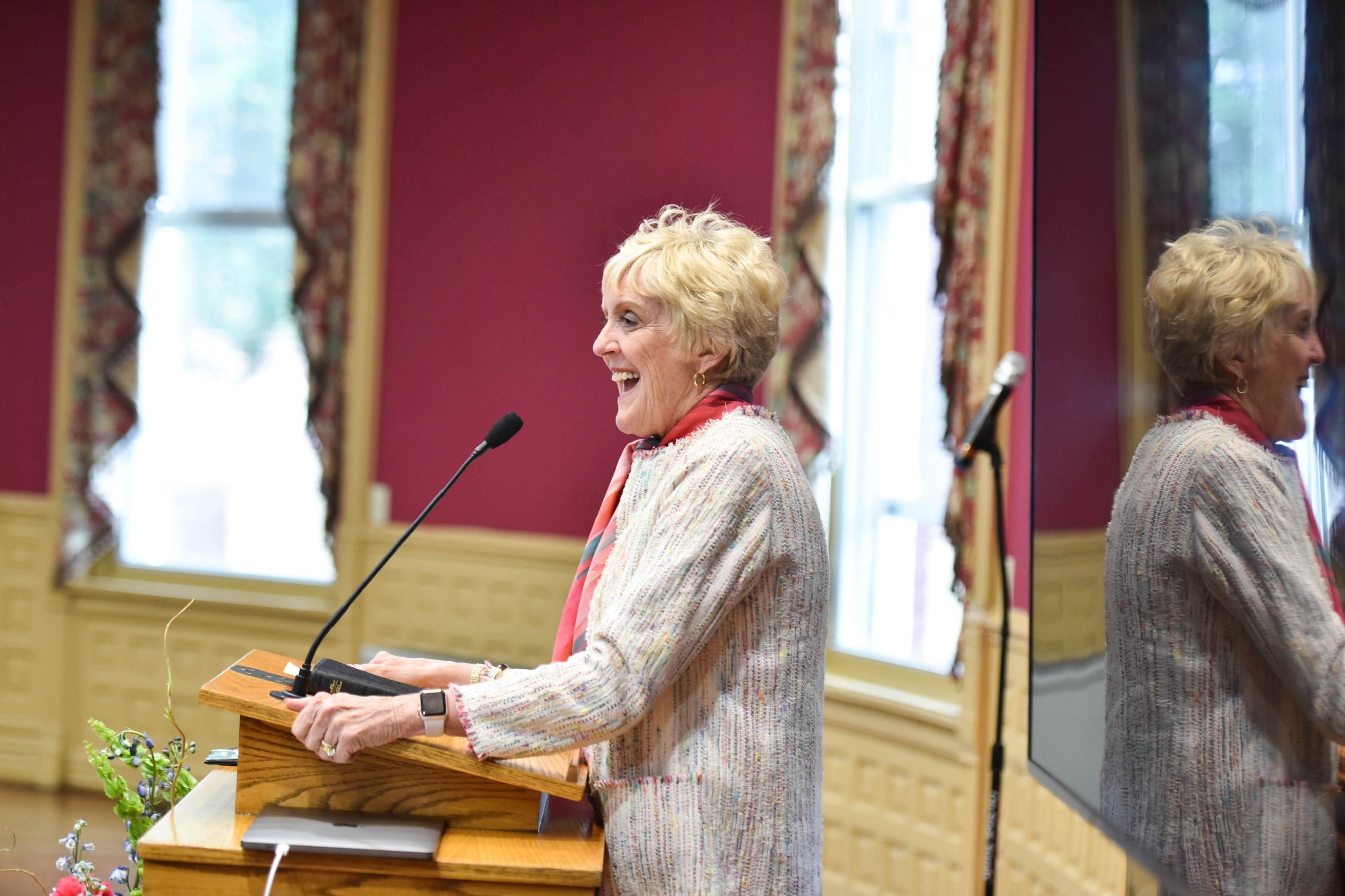 Smith's message focused on seeing the "real versus the ideal." Although life is never ideal, he said every real moment adds to people's happiness. He continued by listing ways to be happy and to focus on self-care, such as having deep, in-person conversations, unplugging outside distractions and meditating.
"Why is self-care important, as mothers?" Welch asked. "Because we matter!" She emphasized that Heavenly Father cares just as much about mothers as He does their children.
Welch noted that mothers tend to feel that they should take care of themselves in order to take care of their families, but she felt it imperative to understand that women should take care of themselves because they are daughters of God.
Motherhood, Welch said, is among the most important responsibilities women can have. However, that doesn't mean mothers don't have more to offer their communities. Every woman has a divine mission in life, and for many, they may have more than one.
Another theme of the conference was a woman's purpose in life and how important to society women can be.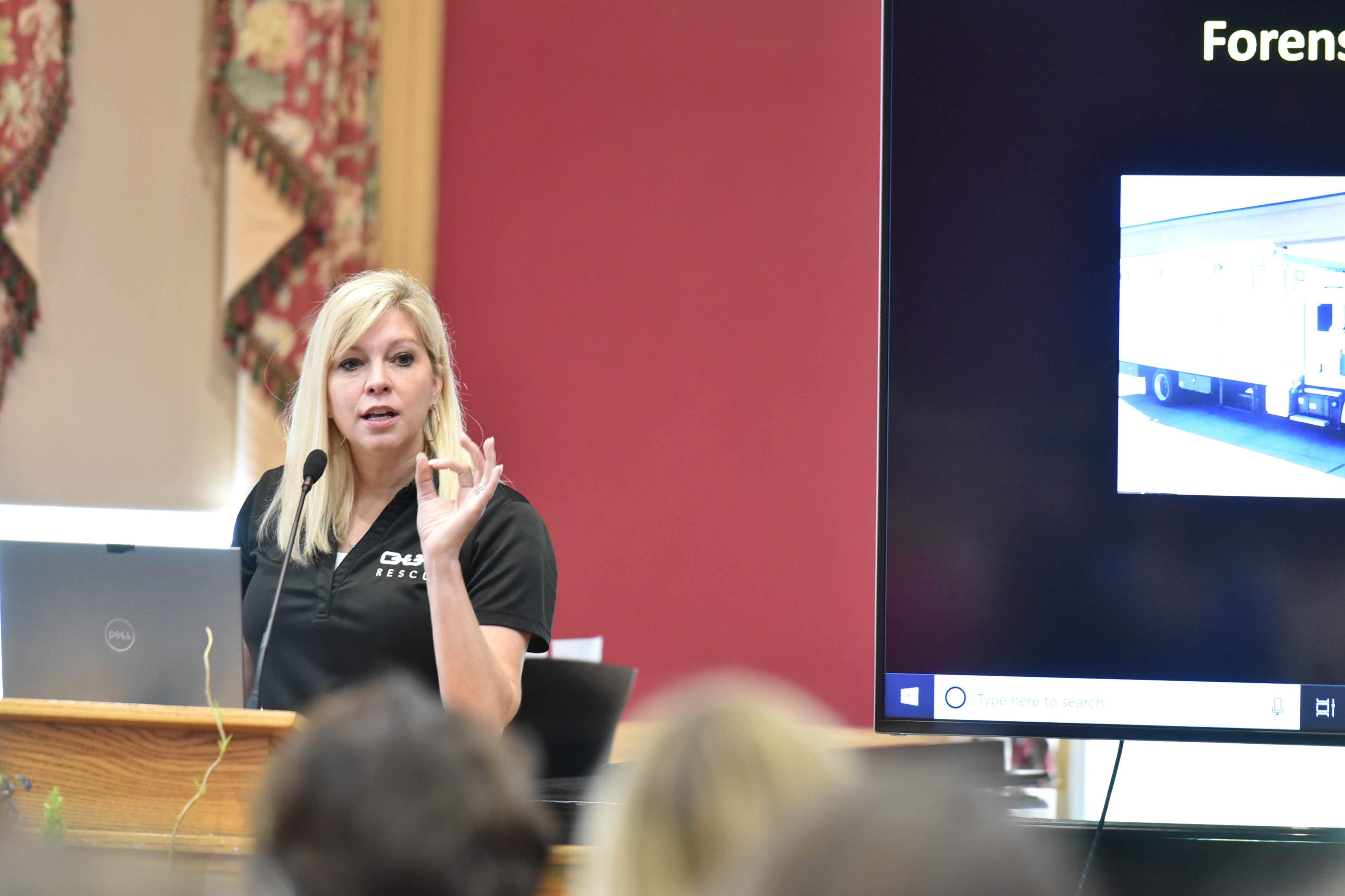 Operation Underground Railroad development manager Kelli Houghton picked up where Welch left off, showing how much mothers can do to help stop the human sex trafficking epidemic.
According to Houghton, two million child sex slaves are in circulation throughout the world today, of the estimated five to six million children slaves. The audience was shocked to learn that the U.S. is the biggest consumer and producer of pornography and sex trafficking, which fuels this $150 billion industry.
Houghton informed the audience that anyone can help fight human trafficking by identifying signs of captivity and knowing how to report suspicious behavior to a non-invasive, anonymous hotline. OUR's website includes brief tutorials on what those signs are.
Justin Knight's story about being involved in a life-altering plane crash also provided a very real example of the harsh realities of life. He went into details about the circumstances surrounding his accident, explaining how he came back from such a traumatic event, with a new sense of purpose and the ability to push through pain.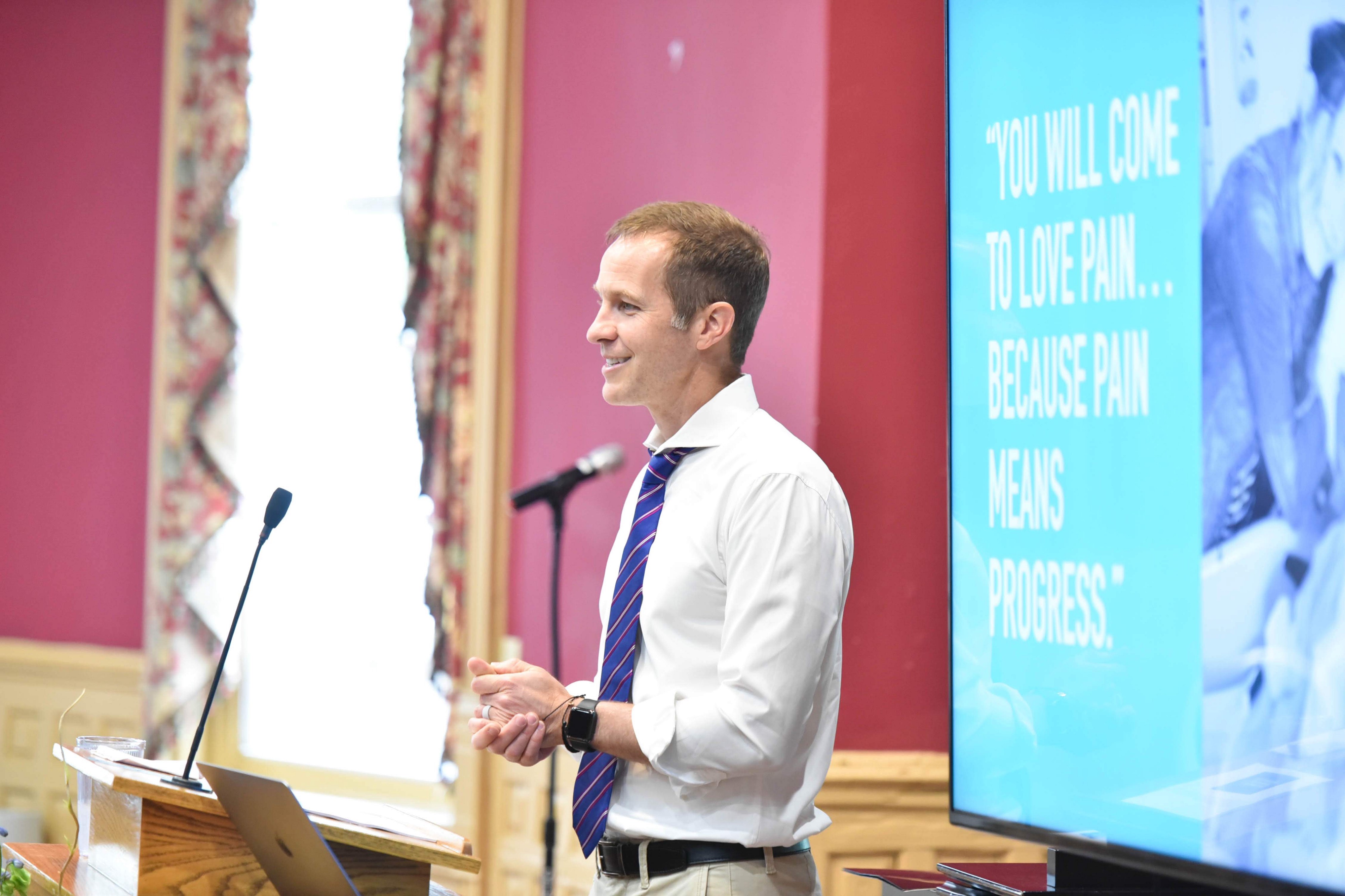 Conference-goers were reportedly sorry to leave as the retreat came to a close. They called for encores when Turley ended the weekend with songs and expressed their approval with applause and standing ovations for several of the speakers.
For more information on the speakers and future Mothers' Retreat events, visit retreat.svu.edu.