Spotlight
Veterans Honored at Southern Virginia's Annual Veterans Day Luncheon
Sitting in his decorated air force uniform, Sergeant Billie G. Wells of Glasgow, Virginia, told story after story to old and new friends around his luncheon table. He showed off his dosimeter, a device that measured radiation exposure from the nuclear cargo he once carried around the world during the Vietnam war.
Sergeant Wells was one of many local veterans who gathered at Southern Virginia University on Thursday to be honored for their military service at the University's annual Veteran's Day Luncheon.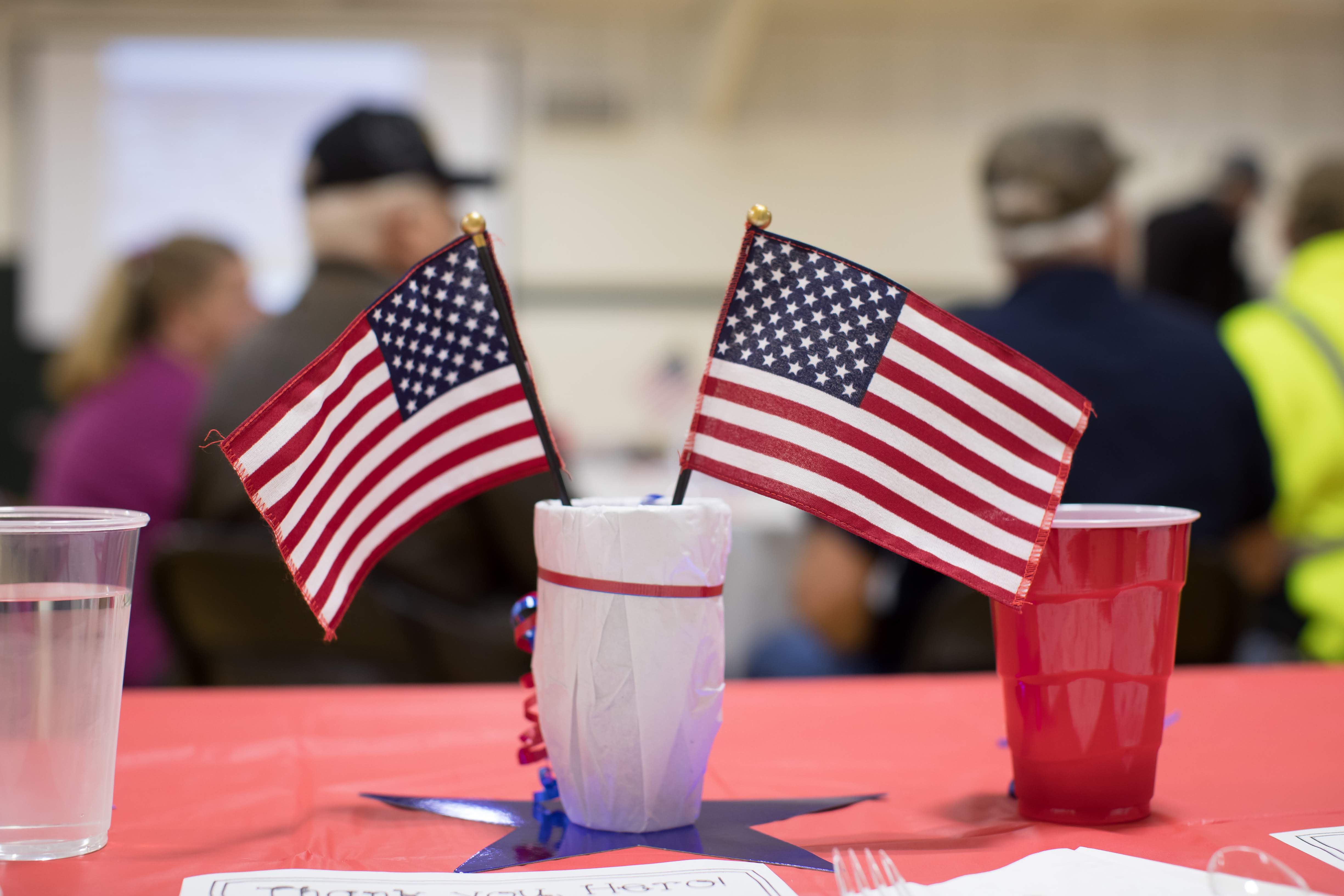 All stood together to sing each armed service song, listen to Bella Voce's evocative renditions of The Star-Spangled Banner and God Bless America and recite the pledge allegiance led by Student Body President Mike Myers.
Music was interwoven throughout the program. Keynote speaker Andy Wolf, founder and creative director of Mariner Media, chaplain of the Buena Vista police department and director of the Shenandoah Valley Veterans Center, noted the longtime role of music in military service.
"Music chronicles the engagement of the soldiers in the armies and it recognizes also the contributions they made to love home, the country and most importantly patriotism," said Wolf.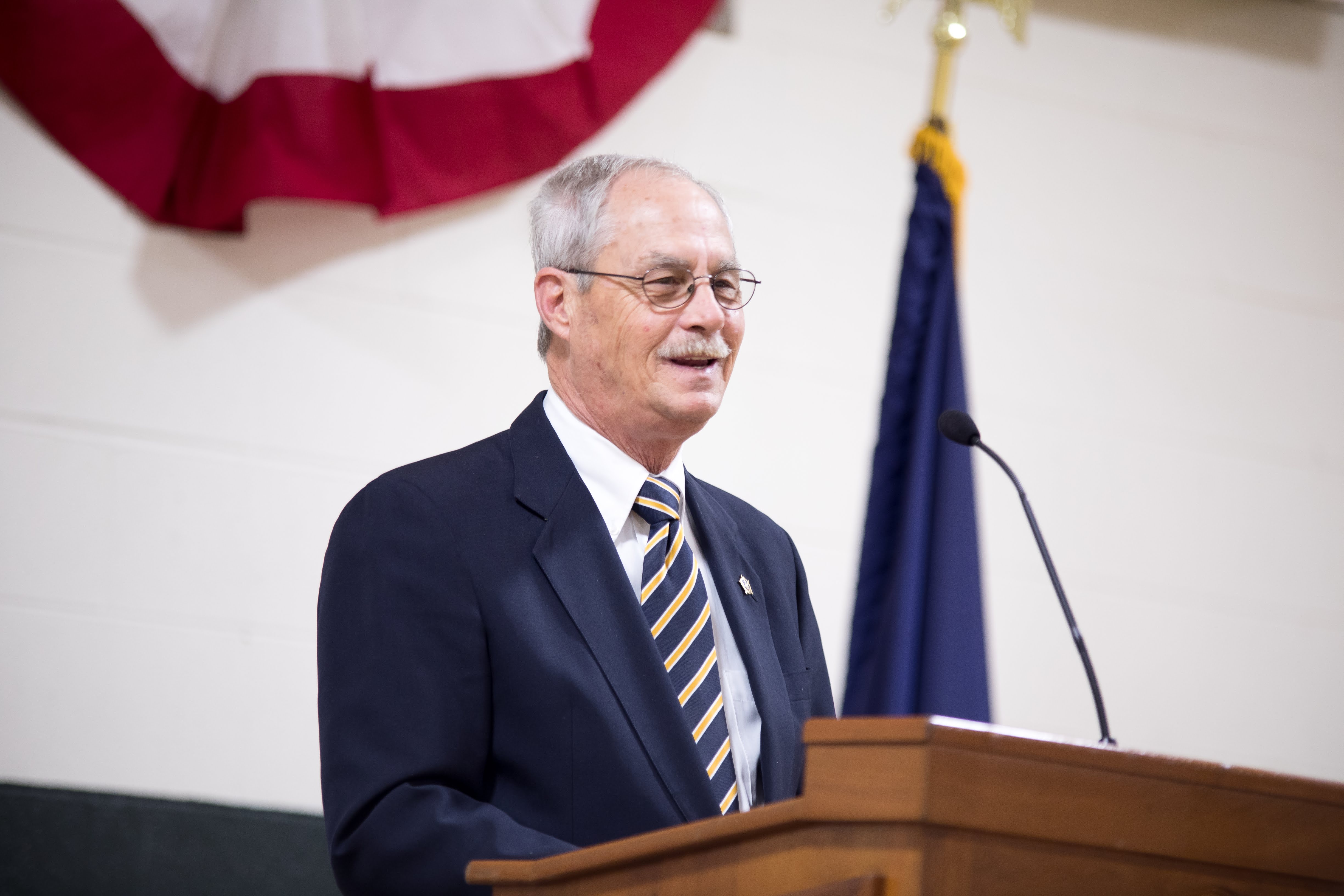 As everyone enjoyed a turkey and ham lunch–the meat donated by Staunton Foods and US Food Source and the rest donated by Southern Virginia–Wolf relayed key events from World War I in light of the 100th anniversary of the armistice and spoke of those close to him who served in the military.
"I am not a veteran myself, but many of my heroes and my mentors and my dearest friends are," he said. "My grandfather and my great-grandfather. My uncles, my brothers- and sisters-in-law on both sides. My brothers and my nephew. Some that I love as children and some that are married to my children. Like you, they stood up and they answered a call. And like you, they have a deeper understanding of what it takes to make a free America."