Spotlight
Three Generations of Knights Return For Homecoming at Southern Virginia University
Southern Virginia University welcomed three generations of Knights to forum on Friday in celebration of Homecoming week.
University Founder Glade Knight, together with his son, Nelson Knight, and his grandson, Caeden Knight, spoke to students, faculty, staff, and returning alumni gathered in the Knight Arena, reflecting on Southern Virginia's progression during its 22-year history.
Caeden Knight, a junior majoring in business, began by encouraging students to find their purpose for attending Southern Virginia University.
"We are all here at this university, and it is a privilege," he said, "When we act upon our why, we can unleash our whole potential and allow ourselves to accomplish things that otherwise wouldn't be possible if we were to just go through the motions."
Nelson Knight graduated cum laude from Southern Virginia in 2005, when it was known as Southern Virginia College. He spoke of how the University has changed over the years, including the refurbished Knight Arena, which used to be a barn where he rode horses.
According to Nelson, the most valuable lessons he learned during college include being able to create his own opinions and support them with facts, learning how to create lasting relationships, finding solutions to problems, and the importance of setting goals and stretching yourself.
"This is a special time for students at Southern Virginia," he said, "It's a time to focus on self-progression and creating the best version of yourself."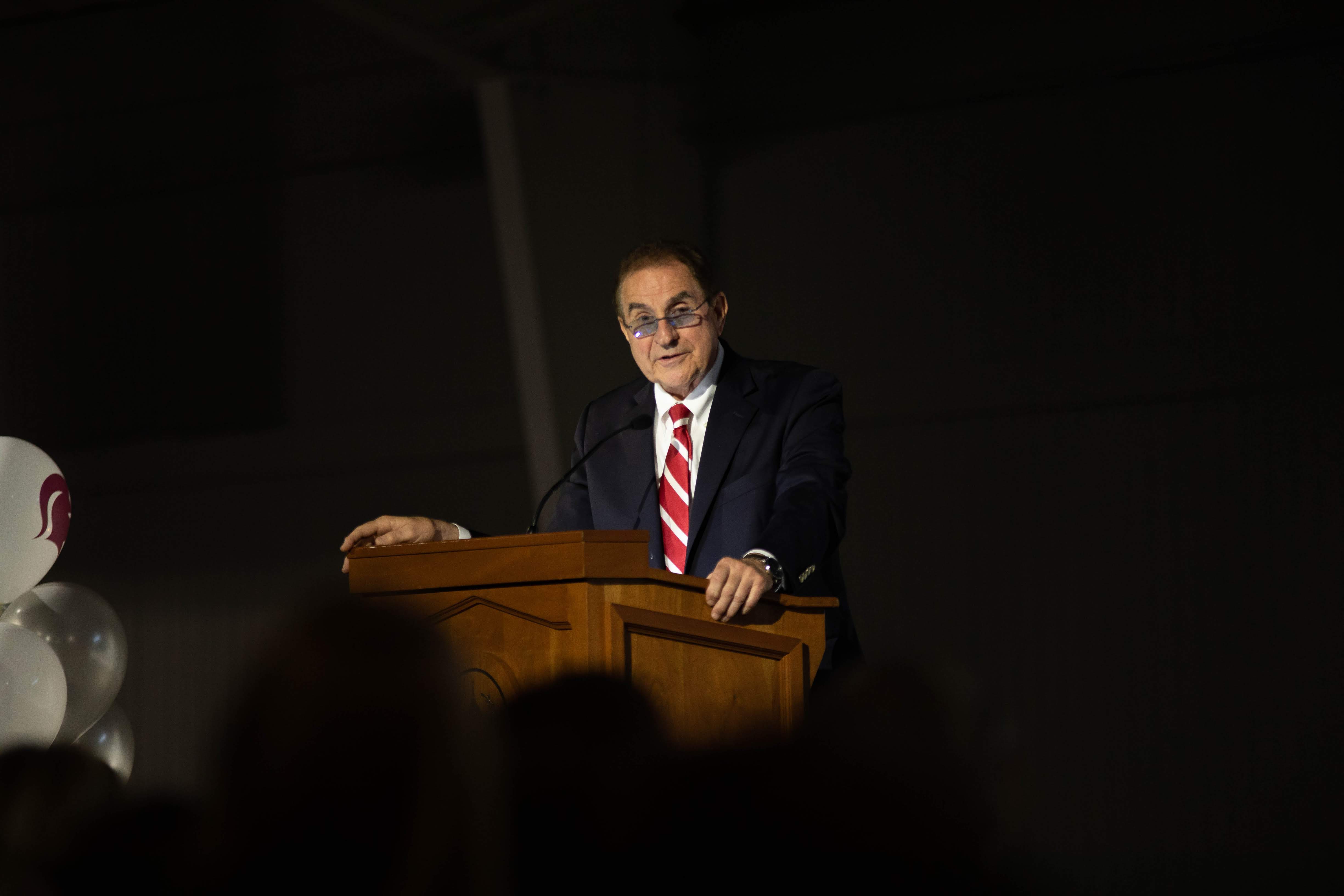 Glade Knight, founder of Southern Virginia University, expressed gratitude for the school and his feeling that it is a chosen place. "Being here, filled with the spirit, enthusiasm and pride of the students is absolutely wonderful," he said.
He encouraged students to become the best they can be, emphasizing their ability to transform nations and accomplish more than they think is possible.
"The things that you accomplish will be everlasting," he said. "This is your time to enjoy, grow and experience. When tough things come your way, take them, learn from them, and move forward knowing that you can accomplish anything that you so desire."