Campus Voices
The Future is Full of Light: Rosevelt Kpainay's Story
Half a world away from Southern Virginia University—4,780 miles to be exact—is the small town in West Africa where I was born. When I was a young boy only six years old, a violent civil war engulfed my country of Liberia that left 250,000 people dead. To protect my sister and me, my mother gathered us together and left everything behind. We joined the thousands of refugees fleeing our war-torn country to find a new home. Looking back, it was a miracle that we escaped with our lives.
After a long and difficult journey, my family made it to the United States and began building a new life together in Maryland near the Greater Washington D.C. Area. It was not an easy start. We had escaped the civil war, but our neighborhood wasn't always the safe haven we had hoped it would be. Sometimes gun and gang violence kept us up at night. I worried a lot about my mom making it home safely from her late shifts at KFC. She worked very hard to provide for my sister and me.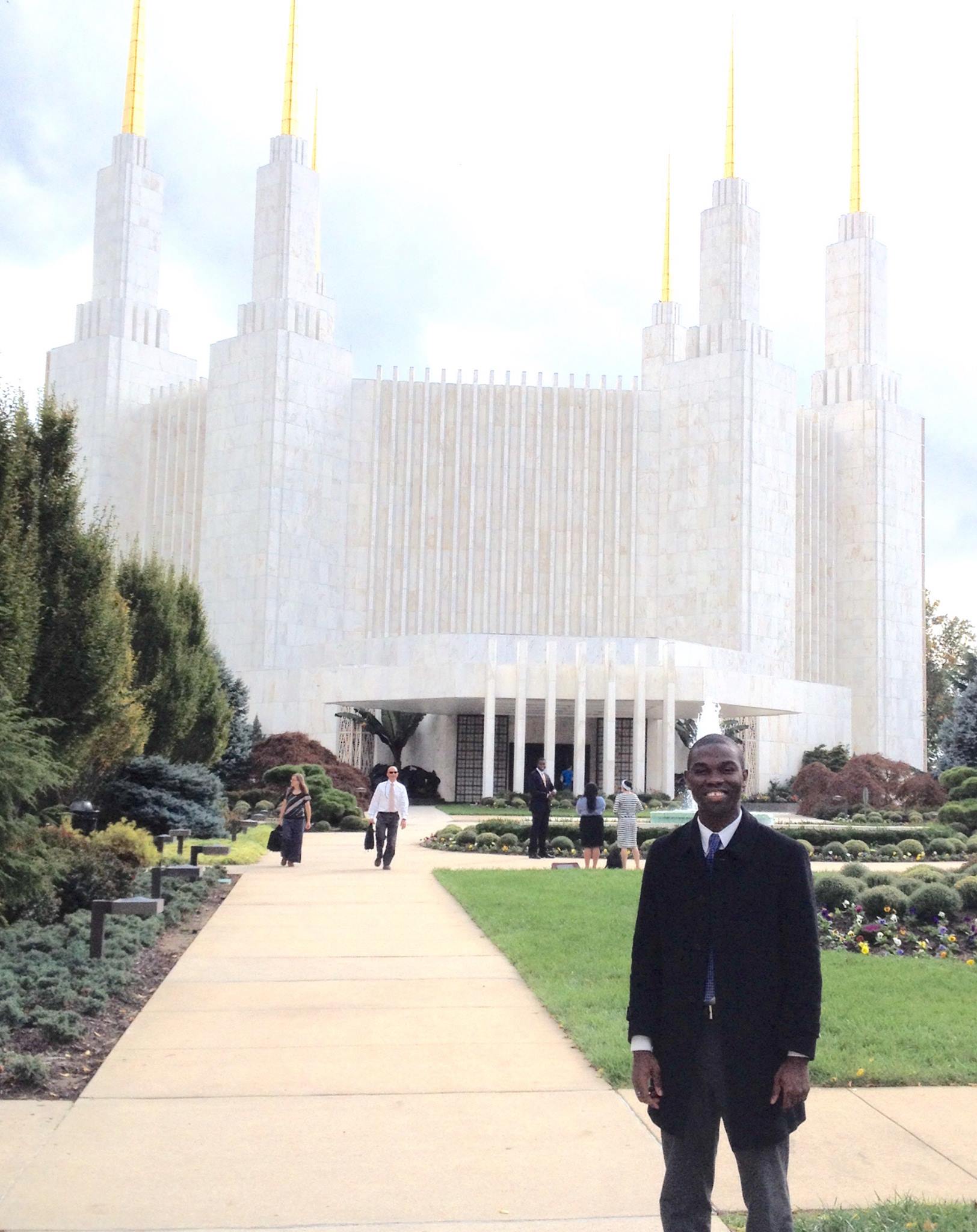 Watching my mom work long hours for us, I knew that I wanted an education beyond high school so that I could take care of her too. Through my love of basketball, I became aware of an opportunity to attend Southern Virginia University—a small college aligned with The Church of Jesus Christ of Latter-day Saints where I could play NCAA basketball while earning my degree. With very little means to pay for college, I applied for and received scholarships which made it possible to begin my education there.
My family had joined the Church shortly after arriving in Maryland when I was eight years old, but we were not always active. One Sunday morning during my first semester at Southern Virginia, I was sitting in my dorm room when I received a surprise visit from the Stake President of the campus Young Single Adult Stake. He came in my room, sat on my wrinkled bed sheets, and asked, "Rosevelt, where have you been?" I didn't have a great answer for why I had not been attending church. Then he looked at me lovingly and said, "We miss you!" After that visit, I never missed church again.
It was people like my Stake President and many other caring individuals and professors at Southern Virginia University who helped change my life and inspire me to serve a full-time mission for The Church of Jesus Christ of Latter-day Saints in the California Los Angeles Mission. There I spent two wonderful years learning, maturing, and growing in the Gospel of Jesus Christ as I taught and served others.
When I returned from my mission to Southern Virginia University, I was focused on my future and I decided to study business management and leadership. During the next few years, my caring professors opened up my mind to professional opportunities that I never thought were possible for me to achieve. At commencement, I was awarded the privilege of addressing my classmates as a senior speaker. During my talk, I said, "My associates at Southern Virginia University saw qualities and potential in me which I hadn't been able to see in myself. Each of us has the potential to become magnificent, but we need the help of others to make this happen. This is the essence of Southern Virginia University!"
Today, I am working as an account executive at a software company in Utah. Next year, I will apply to master's programs in business administration to further my education and career. Without the support of scholarships, mentors, and professors at Southern Virginia University, I would not be where I am. Once a small refugee boy, I'm now living proof that no matter where you are from or how dark your path may seem, with the help of God and inspired people, the future is full of light.
_____
Please consider giving to Southern Virginia University to change the life of a student like Rosevelt Kpainay.
Help us spread the word to friends, family, and others you may know. Every gift matters because every gift blesses a life and opens the door to a personalized, faith-supportive education.