News Release
Southern Virginia Students Lift Community With More Than 4,000 Service Hours on Oct. 9
Instead of walking to class on the morning of Tuesday, October 9, 2018, students from Southern Virginia University put on work clothes and traveled to dozens of locations around their community to participate in service projects.
Each fall Southern Virginia University cancels classes for its annual "Day of Service." This year more than 800 volunteers from the University completed more than 4,000 man-hours of service, working together to lift their community in Buena Vista, Virginia.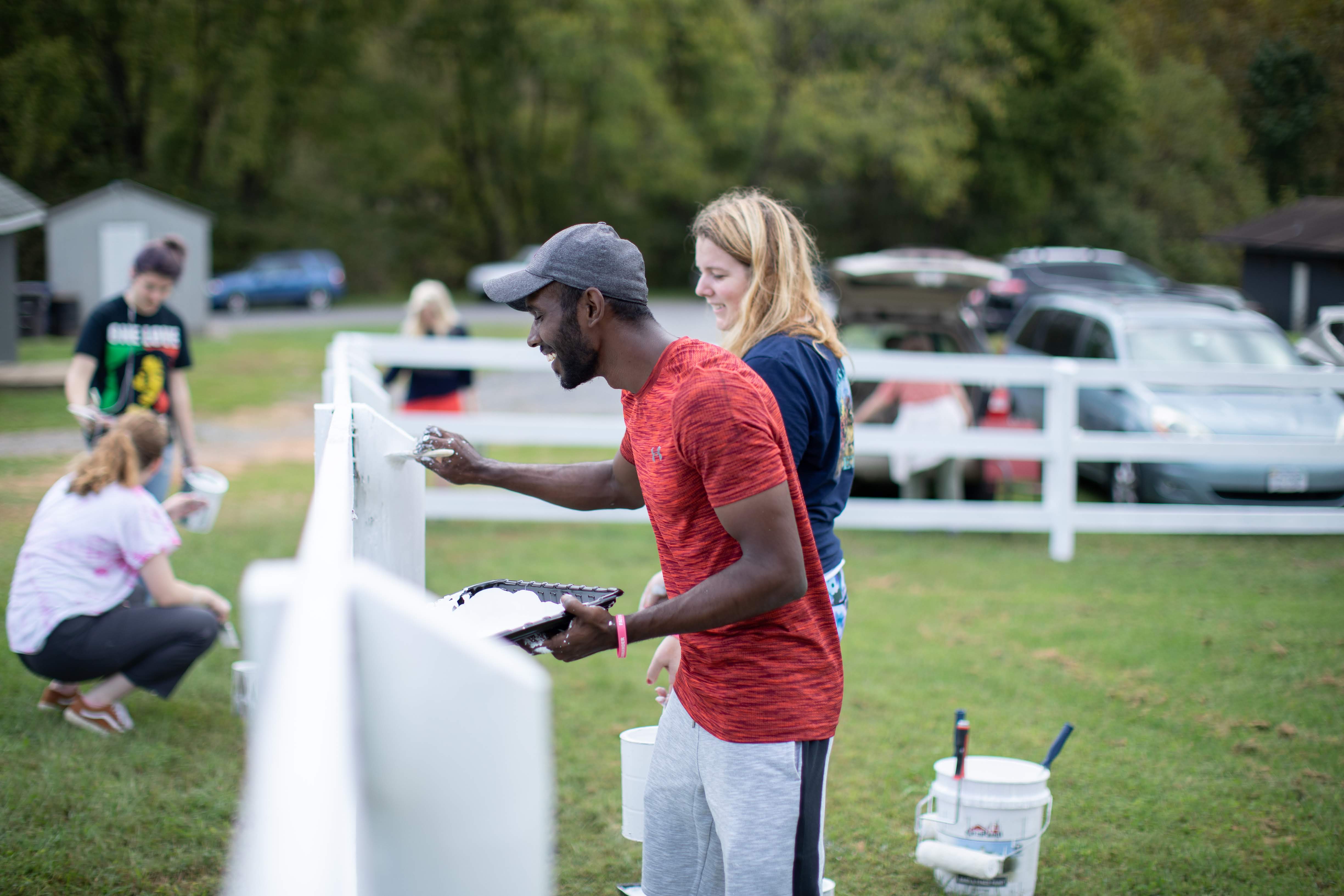 "Until you see that amount of people in one place, you can't imagine how many people came out," said Buena Vista Mayor Bill Fitzgerald. "I want to thank everyone that helped."
Southern Virginia joined forces with leaders from the city of Buena Vista, the Ministerial Alliance—an organization of local religious congregations—and the Buena Vista young single adult and family stakes of The Church of Jesus Christ of Latter-day Saints. Together they designated dozens of projects designed to improve and beautify the local community.
"I loved getting to work with others in our community," said Jessie Robbins, a senior from Farmington, Utah. "It was fun to see so many groups of students and other volunteers working together to help make our town better."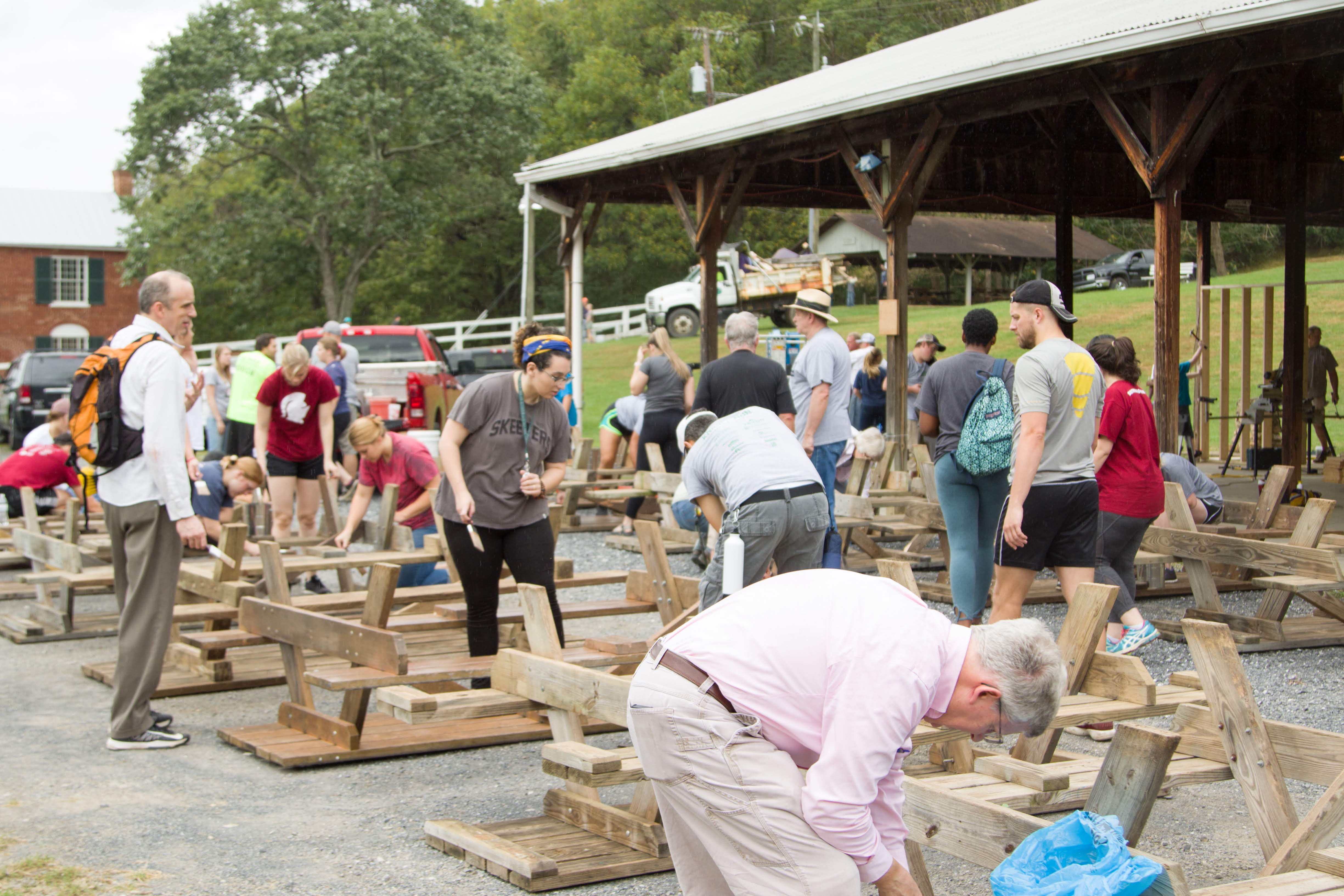 Projects included painting buildings, mending fences, cleaning streets, clearing trails, repairing local playgrounds and landscaping around city facilities.
Buena Vista city officials were impressed with the speed at which the volunteers completed the projects. "I was overwhelmed by how helpful everyone wanted to be," said Katie Patterson, manager of parks and recreation for Buena Vista. "I felt like I blinked and everything was painted; all the tables were done and back inside."
Reverend Bryon LePere of the Buena Vista Baptist Church, who helped organize the city-wide service day, felt hopeful that the community will be able to build on the momentum from the event. "I hope next time we can dream even bigger," he said.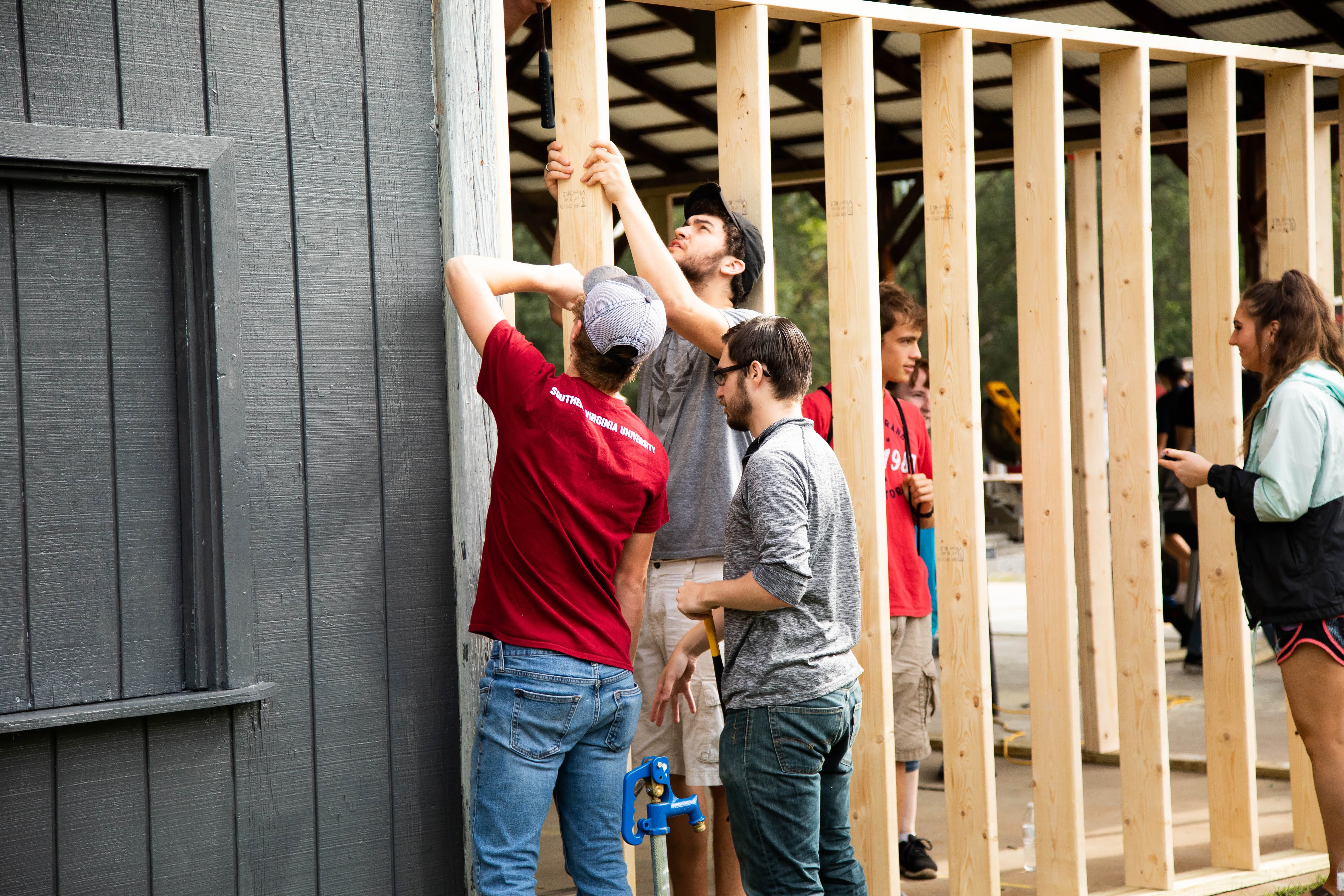 For Dr. Charley Bowen, Southern Virginia vice president of service and community engagement, the day emphasized an important part of the University's educational experience. "One of our school mottos is Learn that life is service," he said. "I certainly hope that during our time at Southern Virginia University we learn to do this."
At the end of a day of hard work, students gathered with others from the community for a block party at the corner of Forest Ave. and 21st St.in downtown Buena Vista, where they cooled down with ice cream and cookies.