News Release
Southern Virginia Prepares for Annual Day of Service
The Southern Virginia community gathered for forum last Friday to learn from University and community leaders about the University's upcoming annual Day of Service.
On Tuesday, October 9, 2018, the University will join the Buena Vista young single adult and family stakes of The Church of Jesus Christ of Latter-day Saints, the Ministerial Alliance—a organization of local religious congregations—and the city of Buena Vista to participate in painting and cleanup projects to lift the local community.
The forum featured speakers from the University and Buena Vista community, including Suzanne Garcia from University Physical Fitness and Wellness, Vice President of Service and Community Engagement Charley Bowen, Student Body President Mike Myers, Jan-Erik Jones and Bill Braddy from the local stake presidencies of the Church of Jesus Christ, and Reverend Bryon LePere of the Buena Vista Baptist Church.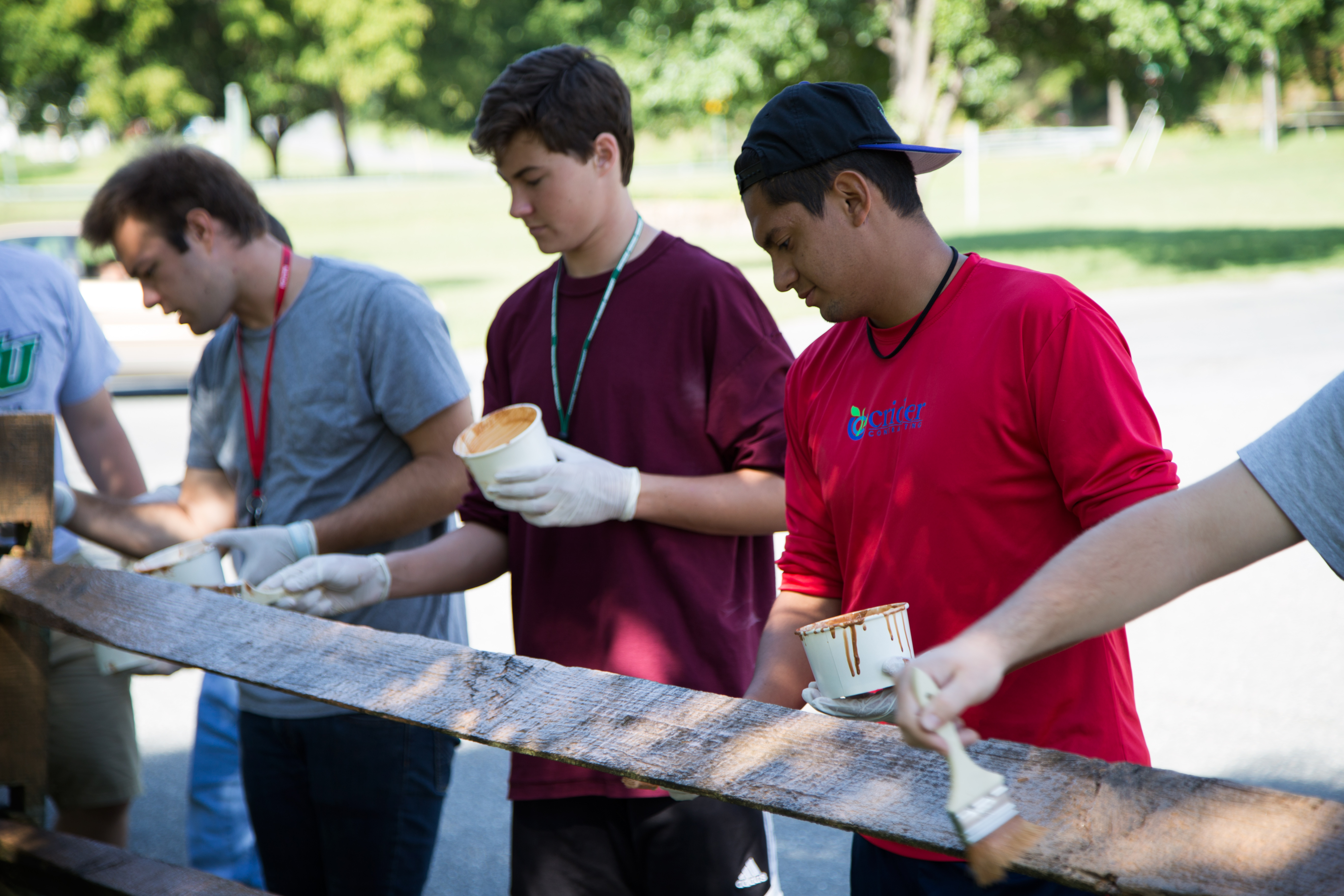 "One of our school mottos is Learn that Life is Service," Bowen said. "I certainly hope that during our time at Southern Virginia University we learn to do this."
Myers spoke about following the example of Jesus Christ by being humble and selfless. "My prayer is that we will become united and not only gathered, lifting each other one by one, hand in hand," he said.
Bill Braddy and Jan-Erik Jones expressed the importance of getting involved in the community, and Bryon LePere, Reverend of the Buena Vista Baptist Church, spoke of the blessing it is to work with the community on this day. "We are going to make an impact," LePere said.
"As we serve together, our attitude improves," Braddy added. "We become united and we become one."
Southern Virginia University will not hold classes on October 9 so that students can join in serving the community.
Assignments for the Day of Service will be organized through the local ward leaders, and students can also sign up for service opportunities through the University's Knight App.
Day of Service Event Schedule
9:00 am Meet at assigned service project areas (previously assigned by each ward)
11:30-1:00 pm Lunch—Pizza at Glen Maury Park Pavilion
1:00 pm Afternoon projects
4:00-6:00 pm Block party—Corner of 21st and Forest Ave.