News Release
Southern Virginia Holds Commencement for Largest Ever Graduating Class
Southern Virginia University held Commencement exercises Friday for its largest ever class of graduating seniors. With 148 graduates, the class of 2018 is 25 percent larger than last year's graduating class.
Commencement exercises took place on the lawn outside of the University's historic Main Hall, where members of Southern Virginia's class of 2018 gathered with faculty, family, friends and community members.
"We're happy to be here together with all of you," University President Reed N. Wilcox said. "[Today] marks the completion of the 22nd year of continuous progress at this University, and especially the completion of the studies of this tremendous graduating senior class."
The keynote speaker was Professor Francis MacDonnell, who has served on the faculty of the University since 1997 as a professor of history. MacDonnell will leave Southern Virginia this summer to accompany his wife, Washington and Lee Professor Suzanne Keen, to Clinton, N.Y., where she will serve as the academic vice president of Hamilton College.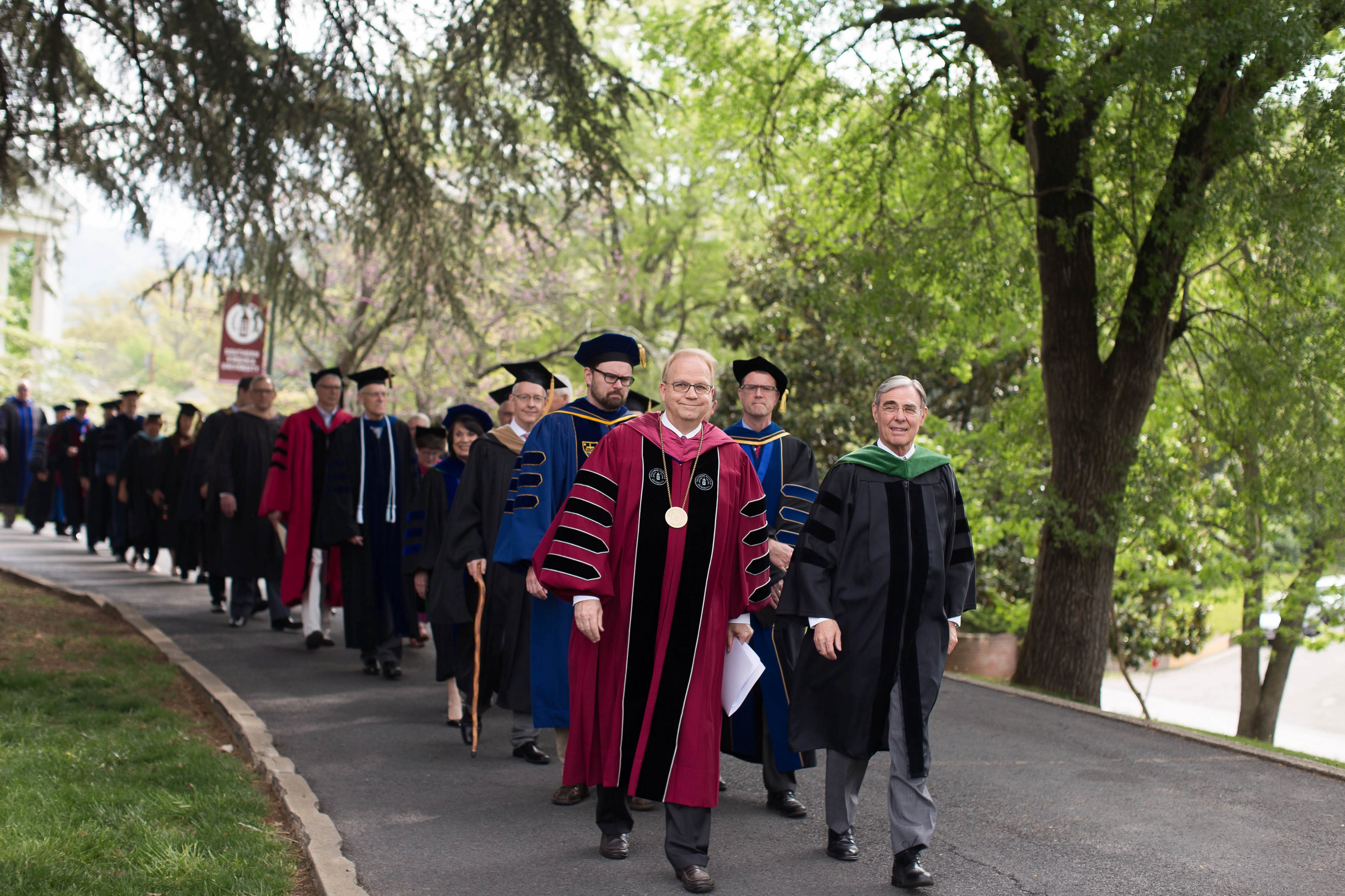 "We're so grateful for the 21 years that Fran has given his life and professional expertise to all of the students and all of us here at the University," President Reed N. Wilcox said. "I don't know of anyone who is more respected and beloved on this campus than Fran MacDonnell."
MacDonnell's remarks centered on the theme of paying attention, and he encouraged graduates to remain focused on the most important priorities in their lives.
"We show what we love by what we pay attention to," MacDonnell said. "The competencies we developed, the experiences and sweet memories that have shaped us into who we are, the classmates and mentors who stand as our models for some element of a well led life, will all help us to better pay attention to the things that matter in the world before us."
MacDonnell also praised research and problem solving skills that graduates have acquired through their studies at Southern Virginia, noting how such abilities are needed in a culture with an increasing tendency to attack evidence and facts.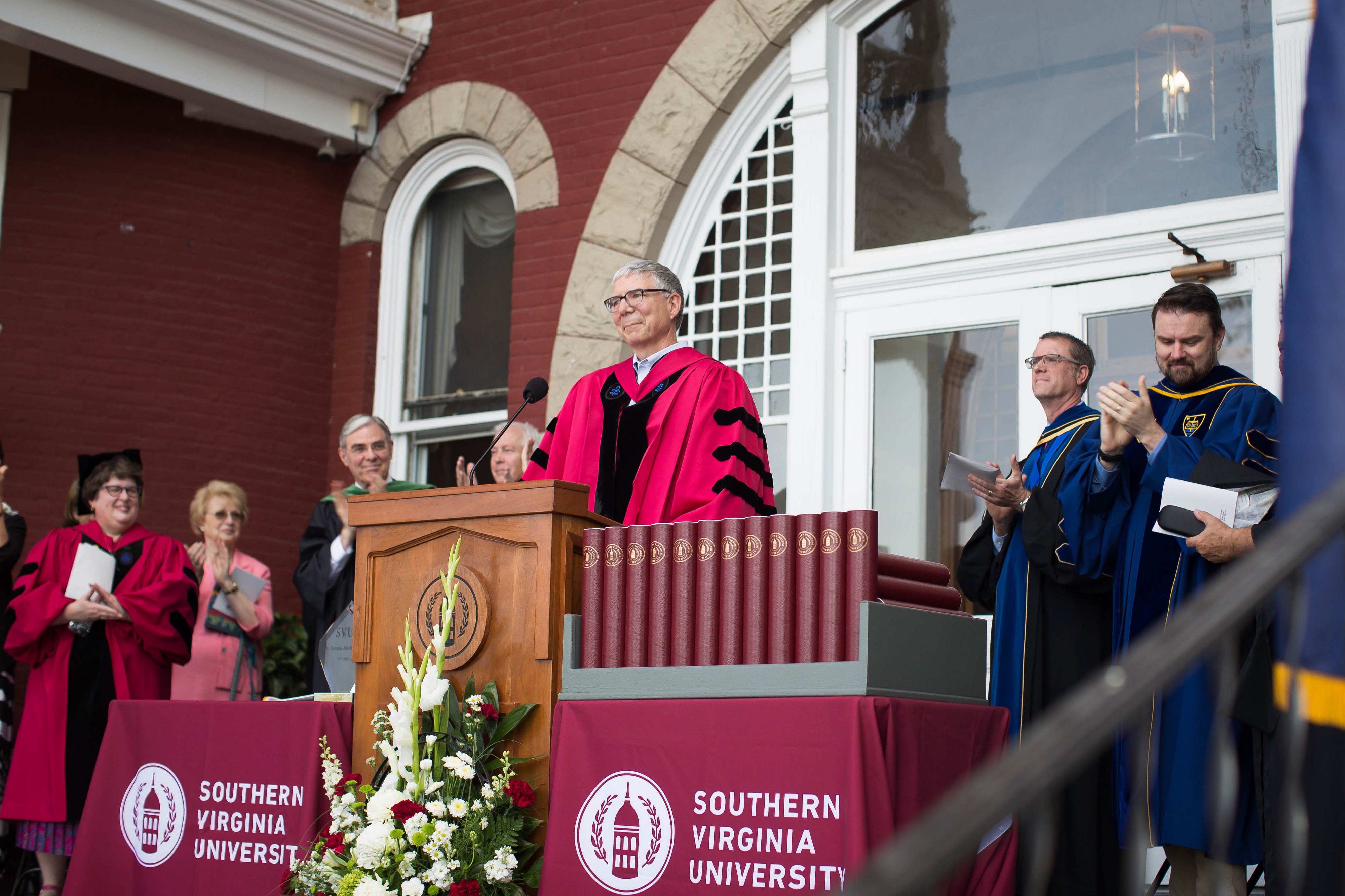 "As we leave this golden valley, we bring a piece of [Southern Virginia] out into the larger world, both to make a living, but also…to connect with others in a loving way," MacDonnell concluded.
Prior to coming to the University, MacDonnell was a lecturer in history at Yale University. He holds an A.M. and Ph.D. from Harvard University, a Master's degree from Marquette University and did his undergraduate studies at St. Michaels College.
Valedictorian Rachel Austin and Salutatorian Tamara Luke spoke prior to MacDonnell. Austin, from Alberta, Canada, earned a degree in music, while Luke, from Livermore, Ca., completed a degree in biology. Both reflected on their growth inside and outside of the classroom during their time as students.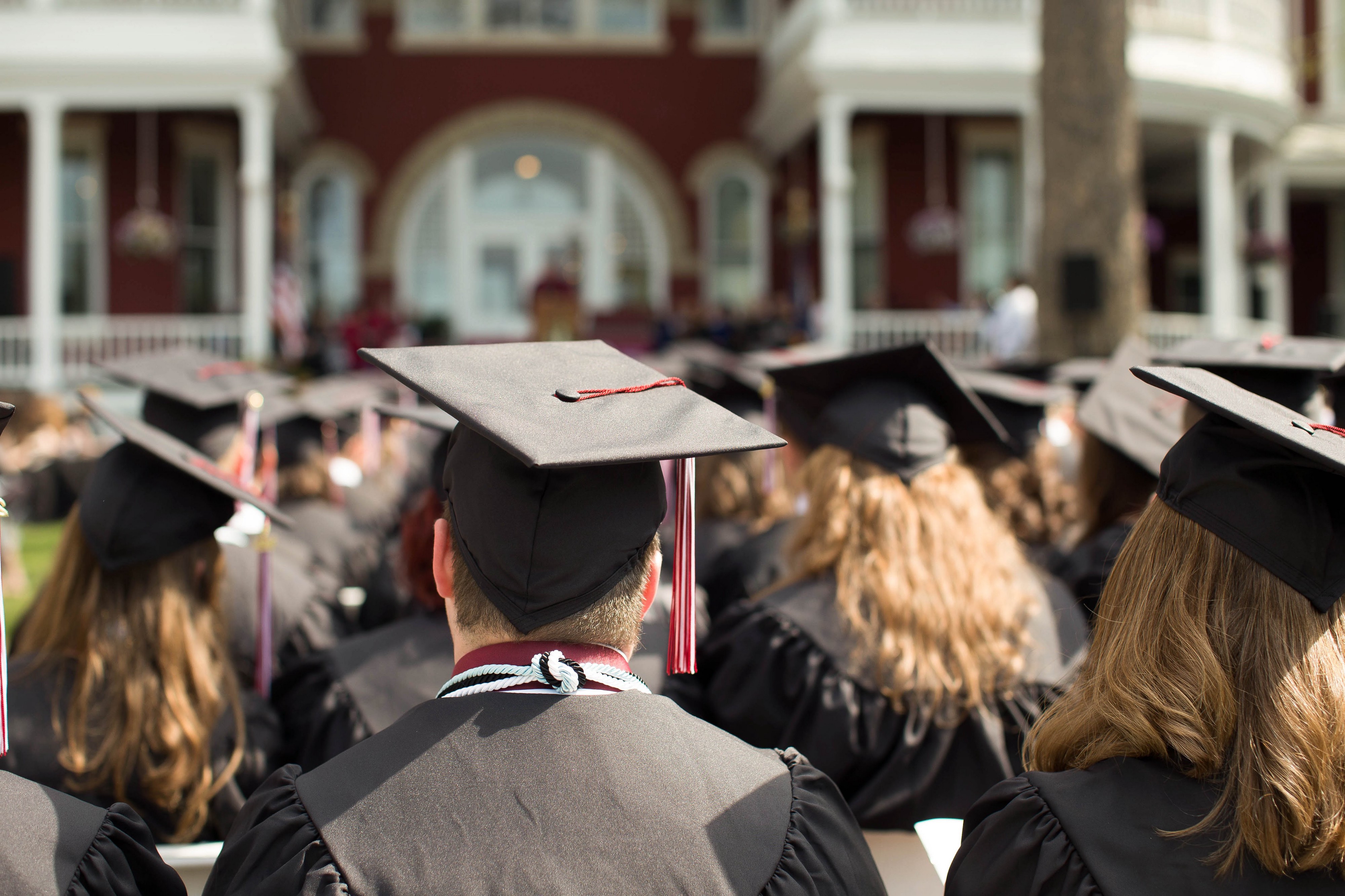 "Southern Virginia offered me a chance, like all of you, to explore my own interests and talents, to find my own brand of genius," Austin said. "The knowledge that I have gained here, the experiences and the friends I have created, are the fuel that propels me forward with confidence."
"Because I came to [here], I succeeded in my major, discovered passions and strengthened my testimony of a loving God who directs my path," Luke added.
Following the conferral of degrees by Provost Scott Dransfield, alumna Amaree Cluff ('08) welcomed the new graduates into Southern Virginia's Alumni Association. "Whether you know exactly what your next step is, or whether you feel like I did, that you're stepping out into the great unknown, experiences from your time here will serve as preparation and touchstones for the years to come."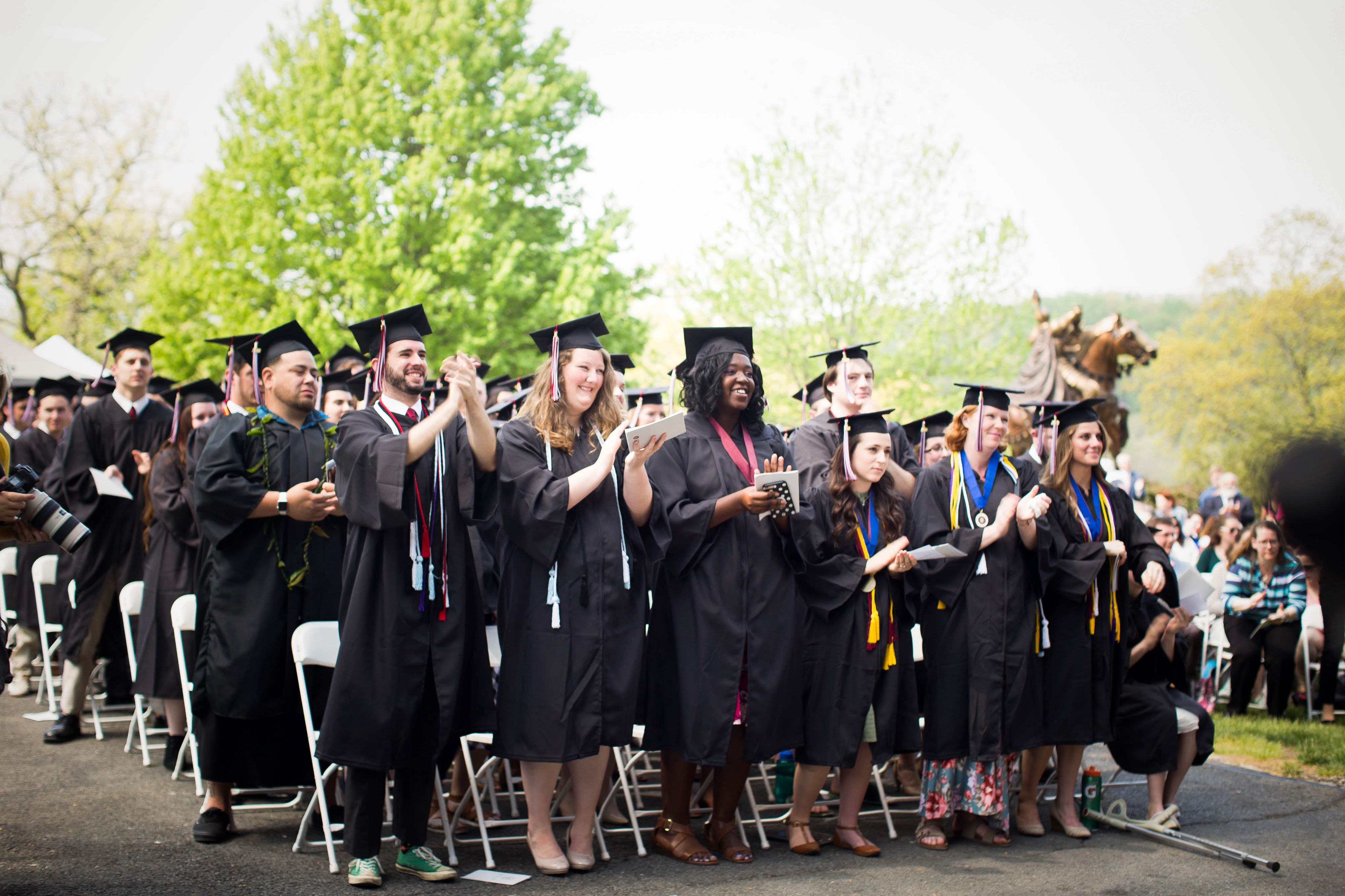 The ceremony closed with the Concert Chorale singing American folk song "Oh Shenandoah," a tradition at Southern Virginia, after which the recessional took place as graduates marched through double column of faculty members cheering and congratulating their achievements.
Special guests in attendance included Buena Vista Mayor Bill Fitzgerald and City Manager Jay Scudder, Southern Virginia Board of Trustees Chairman Dane McBride, Board Members Bruce Olsen, Jeffrey Cotton, Gregory Scott, Board Executive Secretary Jim Skeen and Kathleen Knight.
Photos from Commencement are available to view and download here.