Spotlight
Southern Virginia Celebrates the Pursuit of Education at Annual Academic Convocation
Southern Virginia University held its annual Academic Convocation Friday morning, a traditional all-campus gathering to celebrate the University's faculty and welcome students into the Southern Virginia academic community.
The event, held in the Knight Arena, began with a formal processional of all University faculty members dressed in their academic regalia. The program included faculty speakers, who shared perspectives and advice for students as they begin their classes.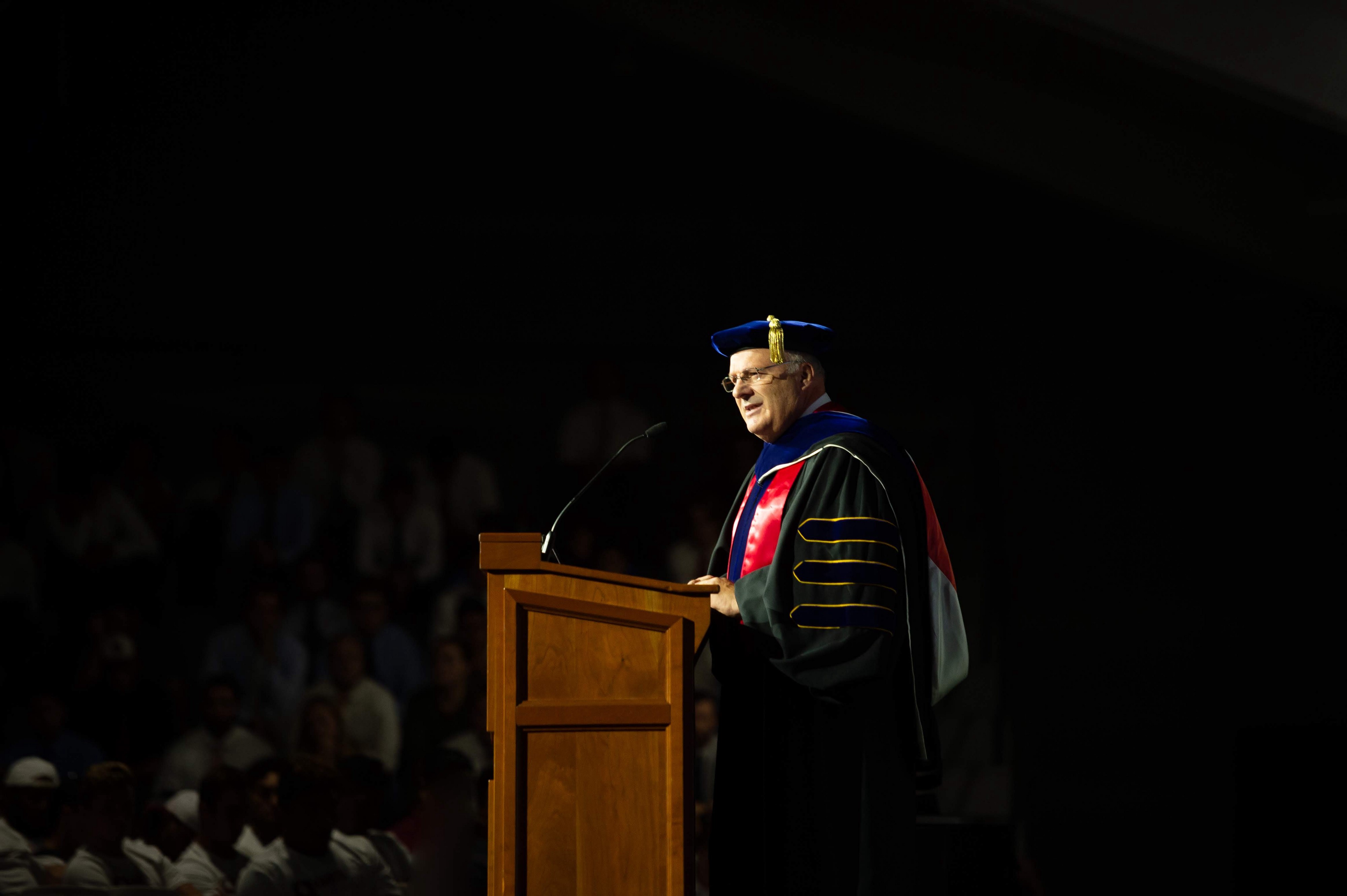 Following Provost John, Professor of English Randall Cluff spoke about the importance of becoming a learner. He urged students to develop an attitude of learning and improvement. "We become learners, we develop, we try, we extend ourselves — our ability and our IQ are not fixed at birth," he said. "[Becoming a learner] is the key to an abundant life."
Next, students heard from Dr. Karen Walker, vice president of educational research and development and professor of family and human development. She spoke about the architecture of the brain and the neural processes involved in learning.
Walker showed a segment from the hit Broadway musical, Hamilton, and explained that students, like Alexander Hamilton's character in the show, can seize their opportunity to become something greater. "Students, this is your time to build beautiful brain architecture by deeply learning everything that you study in your courses."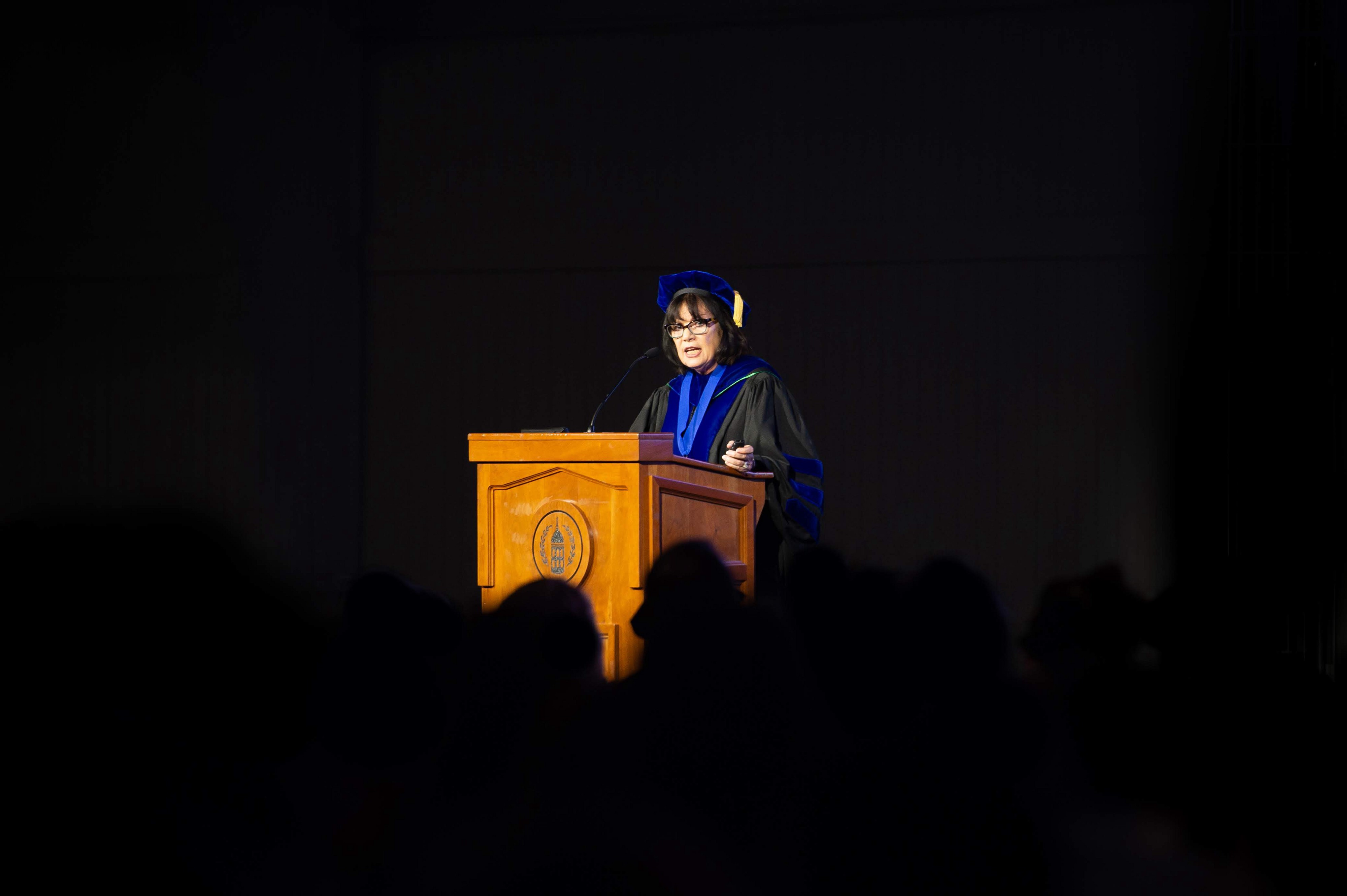 The concluding speaker was Dr. Matthew Rasmussen, who teaches at the Buena Vista Institute of Religion. Rasmussen cited Doctrine and Covenants 88:78–80 and noted how disciples of Christ are instructed to learn about many different academic subjects.
"[This is] the sequence established by the Lord himself: doctrine and gospel first, all other things a very close second," he said. "We saturate our lives in the glory of the gospel precisely so we can study, even master, the myriad of topics that pertain to the Lord's Kingdom."
"Southern Virginia isn't just a faith-friendly university, it is a faith-based university," Rasmussen continued. He encouraged students to take advantage of Southern Virginia's concurrent Institute enrollment policy, which now allows students to take Institute courses and receive credit at the University as they would with a normal University class.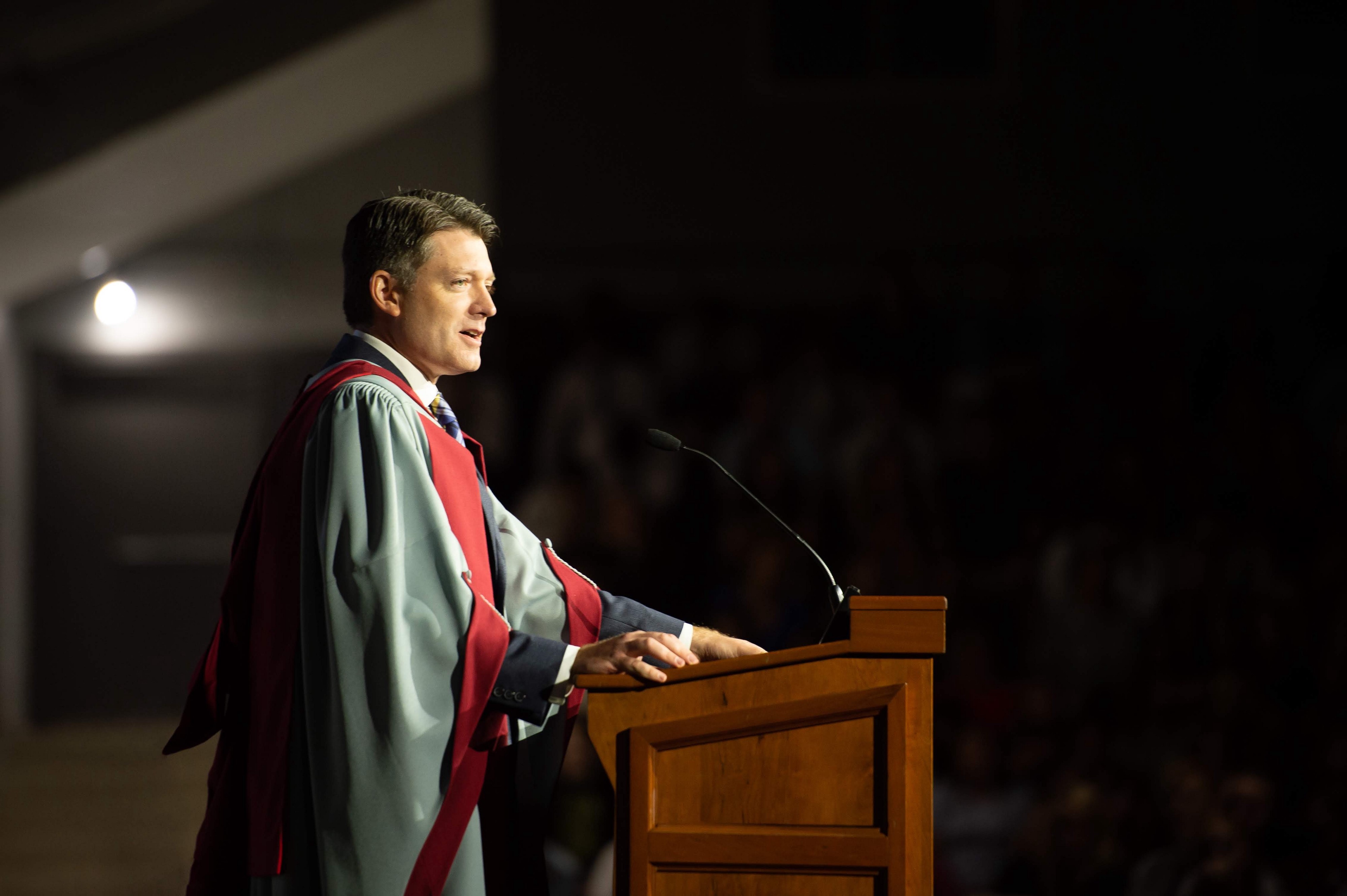 Provost John also added his encouragement for students to enroll in Institute courses and find ways to put the gospel at the center of their studies.
"Every adult, especially those in a period of growth and learning, should receive truth from heaven," he said. "Even the busiest work and school schedules — especially the busiest work and school schedules — should have room for gospel study."