News Release
Professor Francis MacDonnell to Speak at Southern Virginia University Commencement
Southern Virginia University President Reed N. Wilcox today announced that Professor Francis MacDonnell will be the University's commencement speaker on Friday, May 4, 2018, at 10 a.m. in the front of Main Hall.
Dr. MacDonnell has served on the faculty of Southern Virginia since 1997 as a professor of history.
President Wilcox stressed, "I don't know of anyone who is more respected and beloved on this campus than Fran MacDonnell. In addition to his teaching responsibilities, Professor MacDonnell actively contributes research and scholarship in several of the most prestigious academic journals in the field of history. He has proved himself to be loyal, committed, and hard working. Everyone who knows him sees evidence of a man who lives a committed Christian life."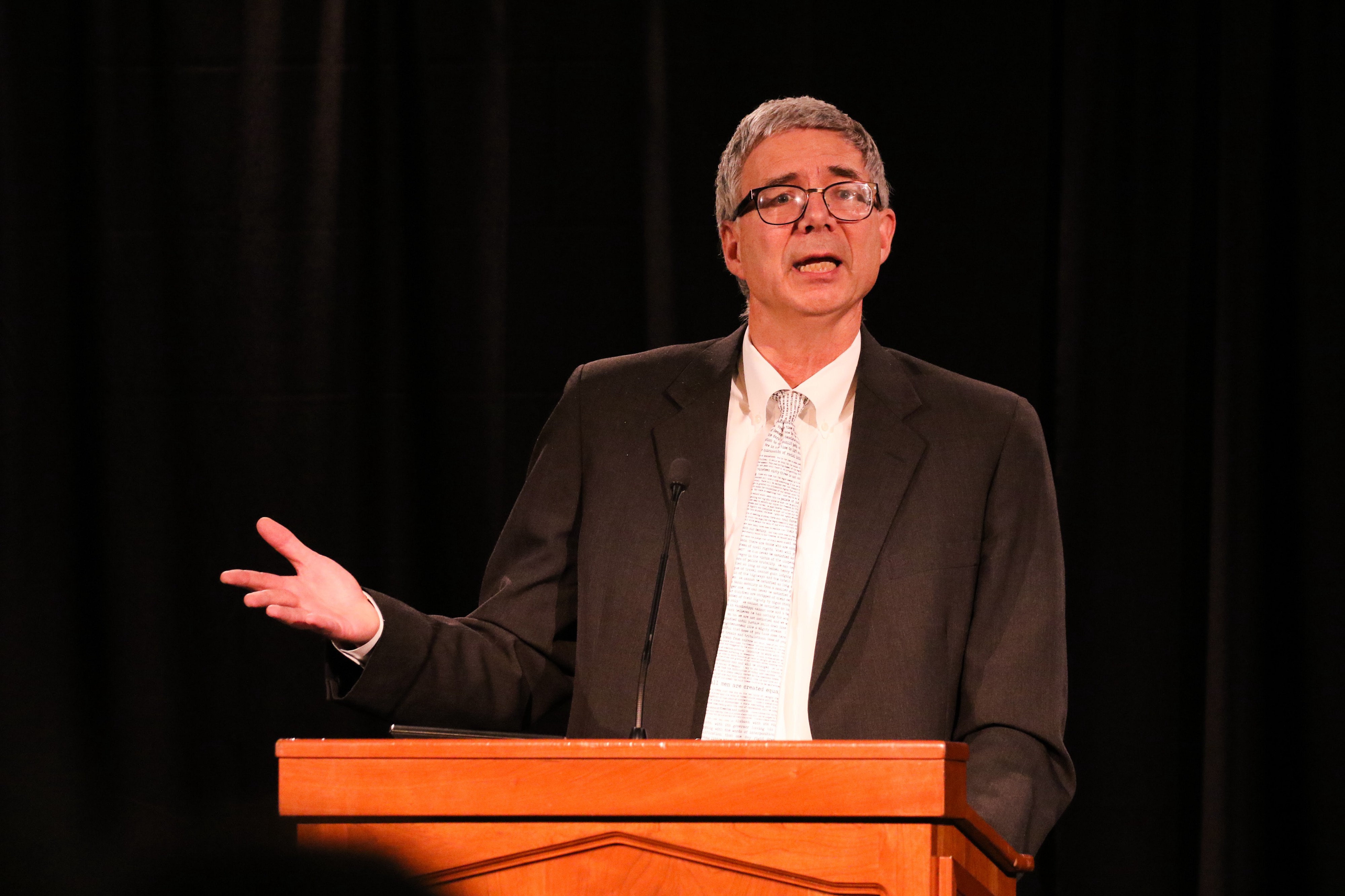 Prior to coming to the University, MacDonnell was a lecturer in history at Yale University. He authored "Insidious Foes: The Axis Fifth Column and the American Home Front" (Oxford University Press) as well as articles in Civil War History, Intelligence and National Security, the International Journal of Intelligence and Counterintelligence, and the Journal of American Culture.
He has presented scholarly papers at the Society for Historians of American Foreign Relations, the Southern Historical Association, and the Organization of American Historians. His main areas of teaching interest include American diplomatic and intelligence history, the American Civil War, and twentieth century American history.
At Southern Virginia from 2013–2017 he served as Chair of Social Sciences Division and from 2015–2016 was a Special Advisor to the President. He has worked on the Faculty Development Committee, the University Retention Committee, the Curriculum Committee, the Faculty Promotion Committee, and the Policy Committee.
"I emphasize Fran's tremendous contribution to, and popularity with, students, faculty and professional staff over many, many years, and our desire to recognize him and award him Emeritus Professor status," noted President Wilcox.
Professor MacDonnell holds an A.M. and Ph.D. from Harvard University, a Master's degree from Marquette University and did his undergraduate studies at St. Michaels College.
His wife Suzanne Keen is the Thomas H. Broadus Professor of English and Dean of the College at Washington and Lee University. In July 2018 she will be the academic vice-president of Hamilton College in Clinton, New York. Their son, Jake, is a junior English major at Oberlin College.