Speeches
President Wilcox Discusses the Future of Southern Virginia, Announces Plans for Temple Trek
President Reed N. Wilcox spoke about the mission and future of Southern Virginia University to students, faculty and staff members at last week's all-campus forum. After welcoming students, he made announcements regarding upcoming University projects and new facilities.
"I think this is the most dynamic student body and college in the United States," President Wilcox began. "I consider each of you pioneers in every sense of the word, who are exercising faith together to work a miracle."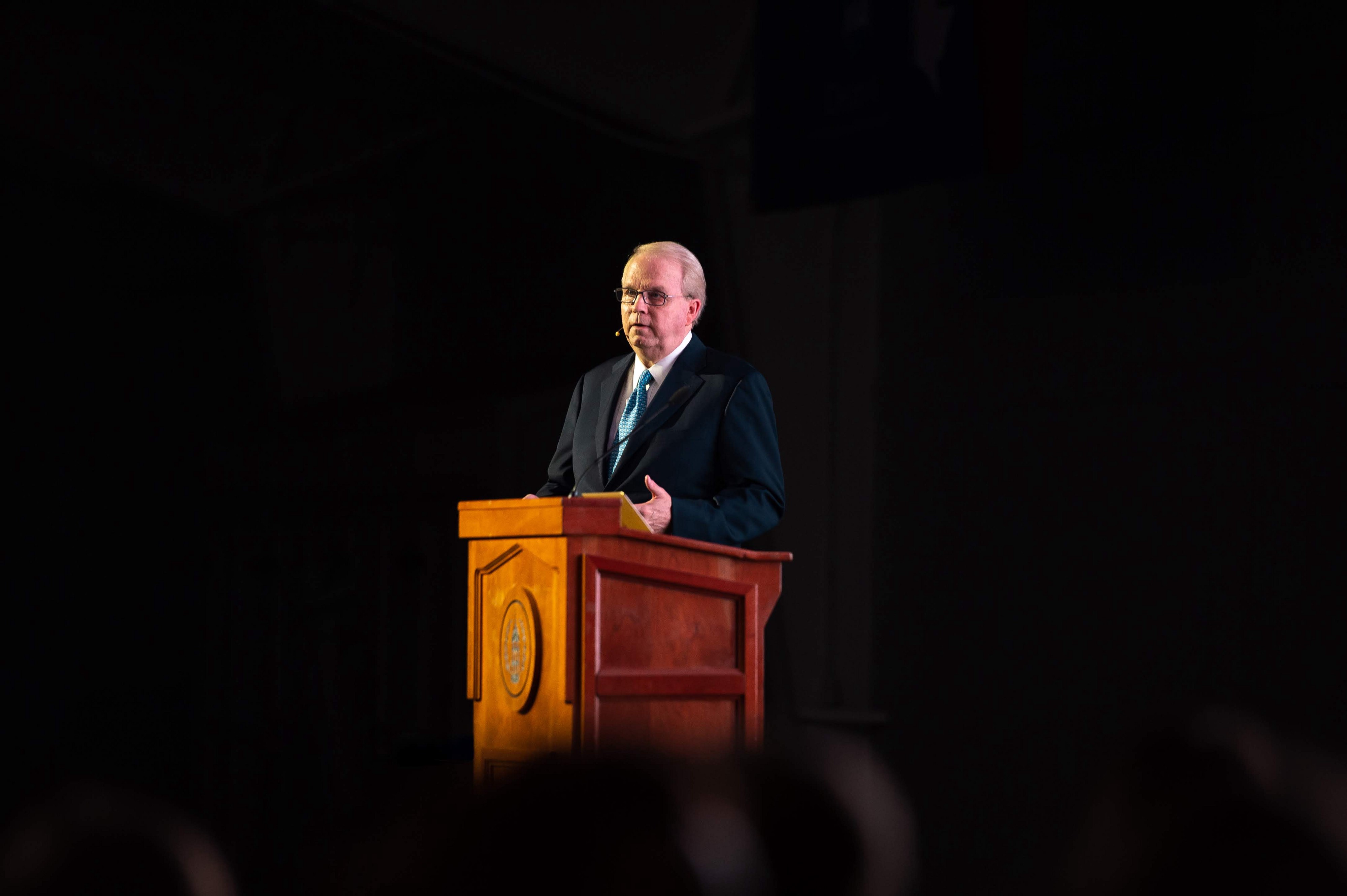 According to many in attendance, the most exciting moment of the forum came when President Wilcox announced that University administrators have been working with leadership from The Church of Jesus Christ of Latter-day Saints in hopes of soon beginning a regular "Temple Trek" for students to the Palmyra New York Temple.
While students await the construction of the Richmond Virginia Temple and reopening of the Washington D.C. and Raleigh North Carolina Temples, the University plans to help subsidize buses and overnight lodging for weekly trips to Palmyra, where students will have the opportunity to attend the temple and visit Church history sites, including the Sacred Grove.
According the President Wilcox, further details regarding the temple trips will be forthcoming as University leaders work to finalize plans and logistics.
President Wilcox also described changes to come to the University's campus. He noted that, while college enrollment has declined nationally, Southern Virginia's rapid growth during recent years will soon demand more campus facilities. "By 2020, we'll need more classrooms, more study areas, and more residence facilities," he said.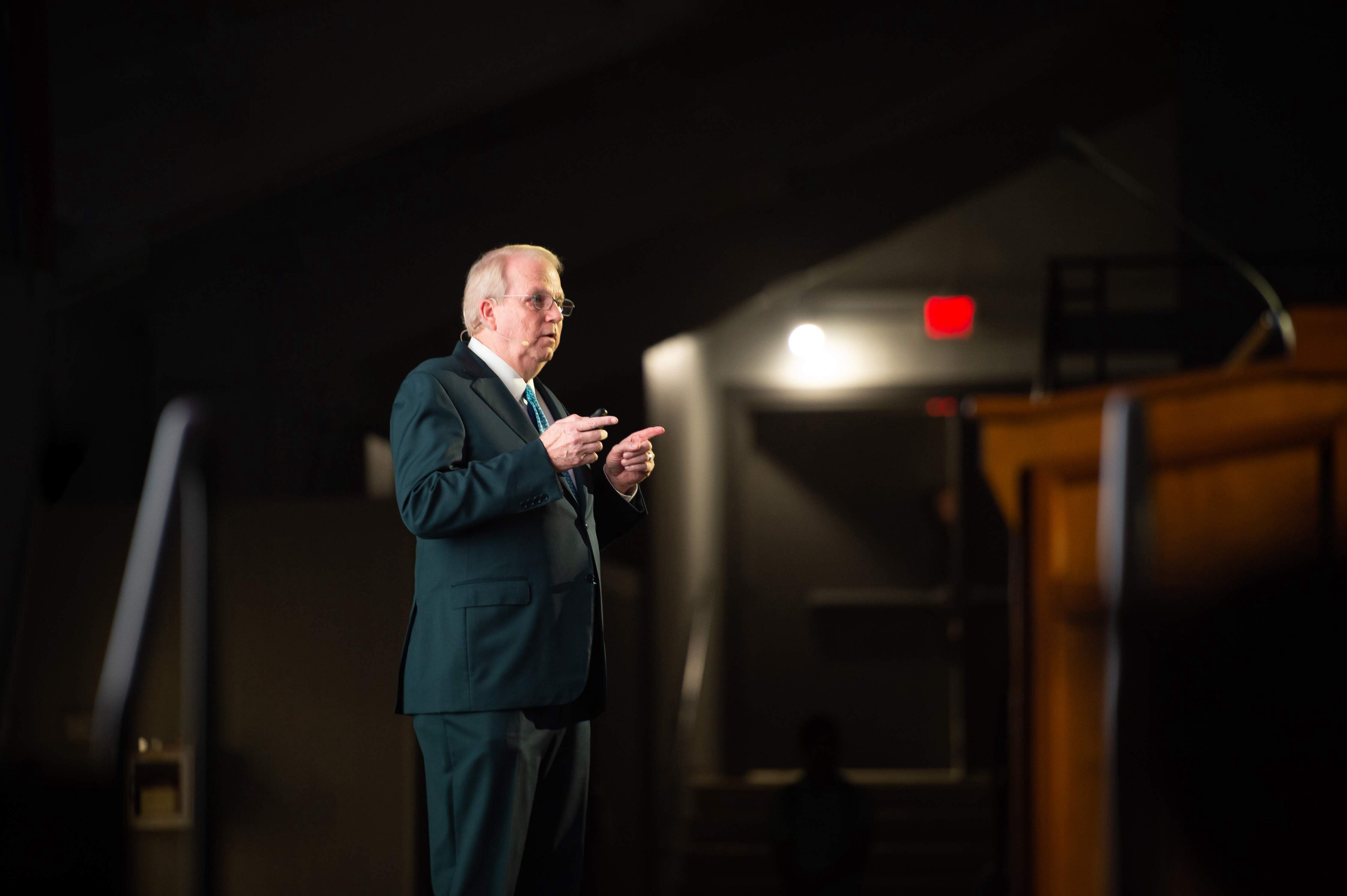 He went on to describe plans for the University's new academic and residence buildings, slated to be completed by the fall of 2020. University leaders plan for the new complex to have an academic building and a residence hall as well as dining and fitness facilities.
In the context of the University's growth, President Wilcox focused the majority of his talk on the reasons behind why Southern Virginia exists and how students, faculty and professional staff can help the growing University reach its destiny. "I want us to think about why we are here — why you are here," he said.
President Wilcox then turned to the story of Naaman and Elisha in chapter five of Second Kings in the Old Testament. He indicated how the story can be viewed as an allegory for the gospel of Jesus Christ, including faith, repentance, baptism and being born again.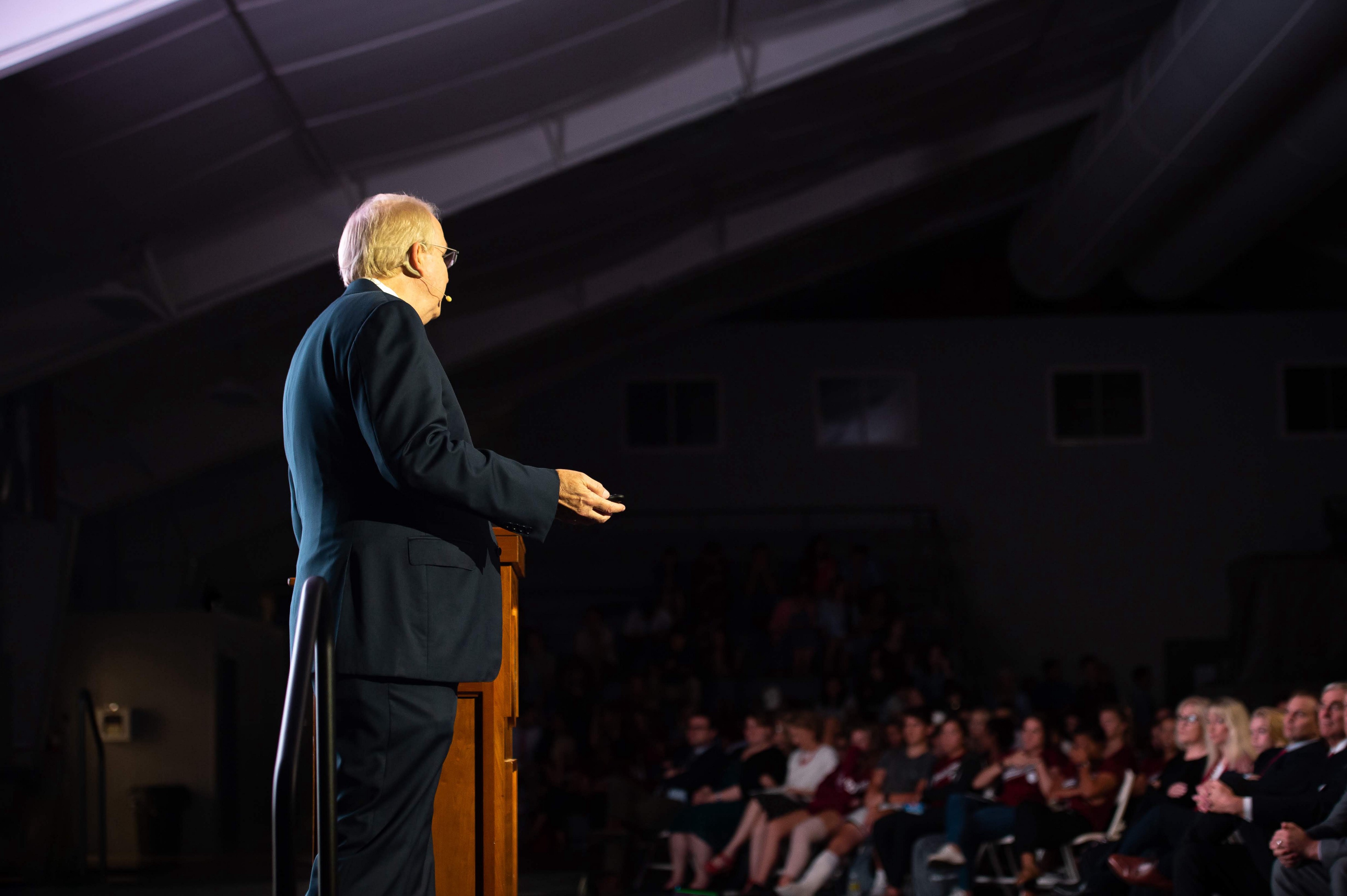 Similar to the way Naaman took advantage of his opportunity to become the better man after his encounter with Elisha, President Wilcox encouraged students to take advantage of their time in college think about how they define themselves. "There are only a few times in our lives — maybe two or three or four times — where you really have a good opportunity to redefine yourself," He said.
"For us, this is such a time — it's a time to redefine yourself and choose to be great," he concluded. "And the Holy Ghost is what makes change permanent."