Spotlight
New Statue Unveiled at Southern Virginia's Knight Stadium
Helmet open and lance pointed to the sky, Southern Virginia University recently unveiled a new golden-bronze Knight statue at the Knight Stadium. The stadium, dedicated in October, came as a result of the vision and generosity the Knight family.
A large group of University administration and faculty members gathered on the morning of March 27 to witness the installation of the statue. Cheers ensued as it was lowered by a crane onto its resting place.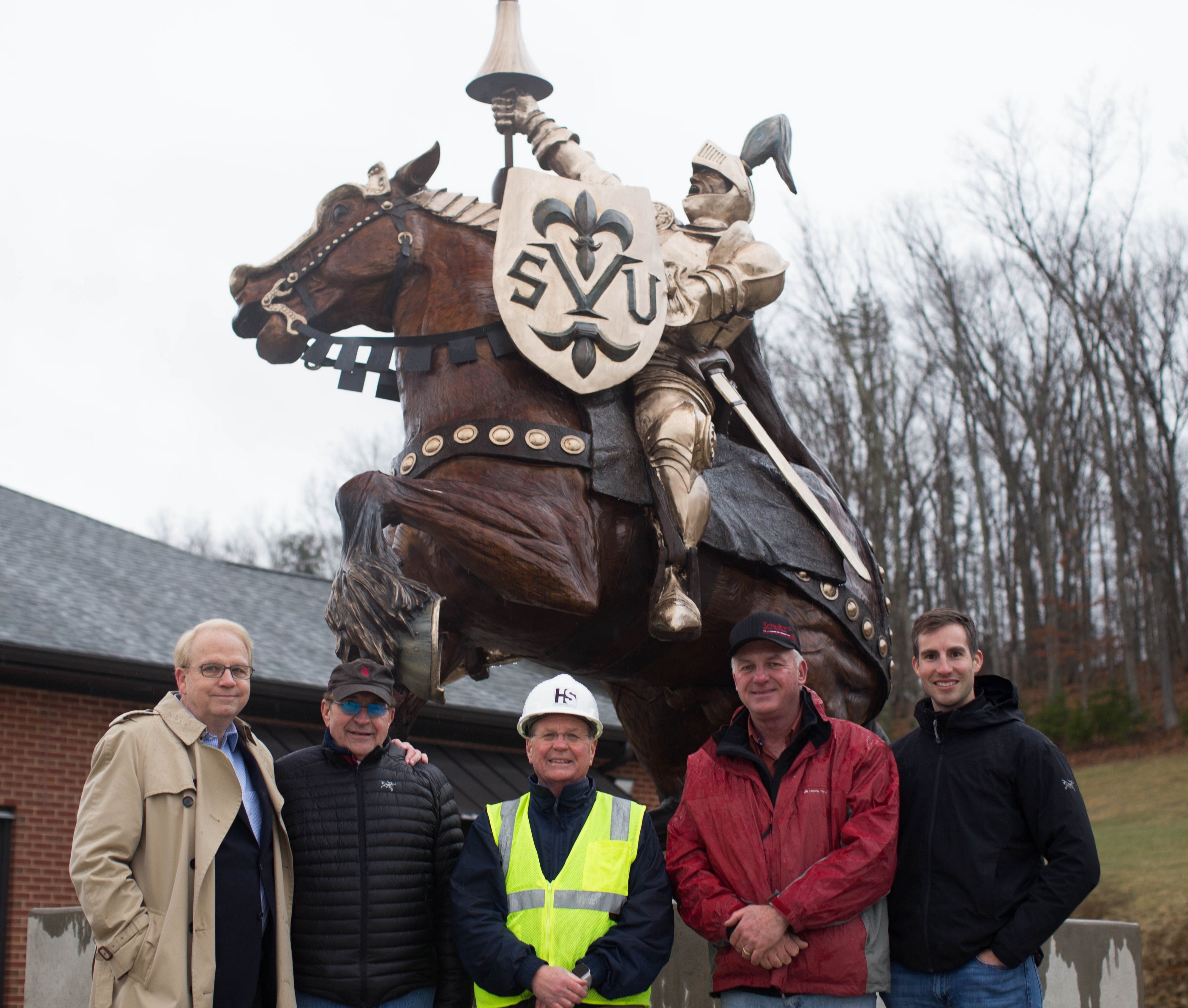 Southern Virginia founder Glade Knight spoke briefly to the assembled group. Like the original knight statue that stands in front of Southern Virginia's Main Hall, he explained that the new statue represents "all knights, all students, faculty, everyone associated with the school."
"Many games will be played at these fields, but the ultimate is the game of life," Glade Knight said. "I think that's what life is about: keeping the faith and doing what the Lord asks you to do."
The facial features of the knight statue are in the likeness Glade's father, Mac Knight, who Glade describes as "my champion and a real cowboy." Glade also honors his father's memory through the Cowboy Ethics Scholarship, which the University awards to students each year.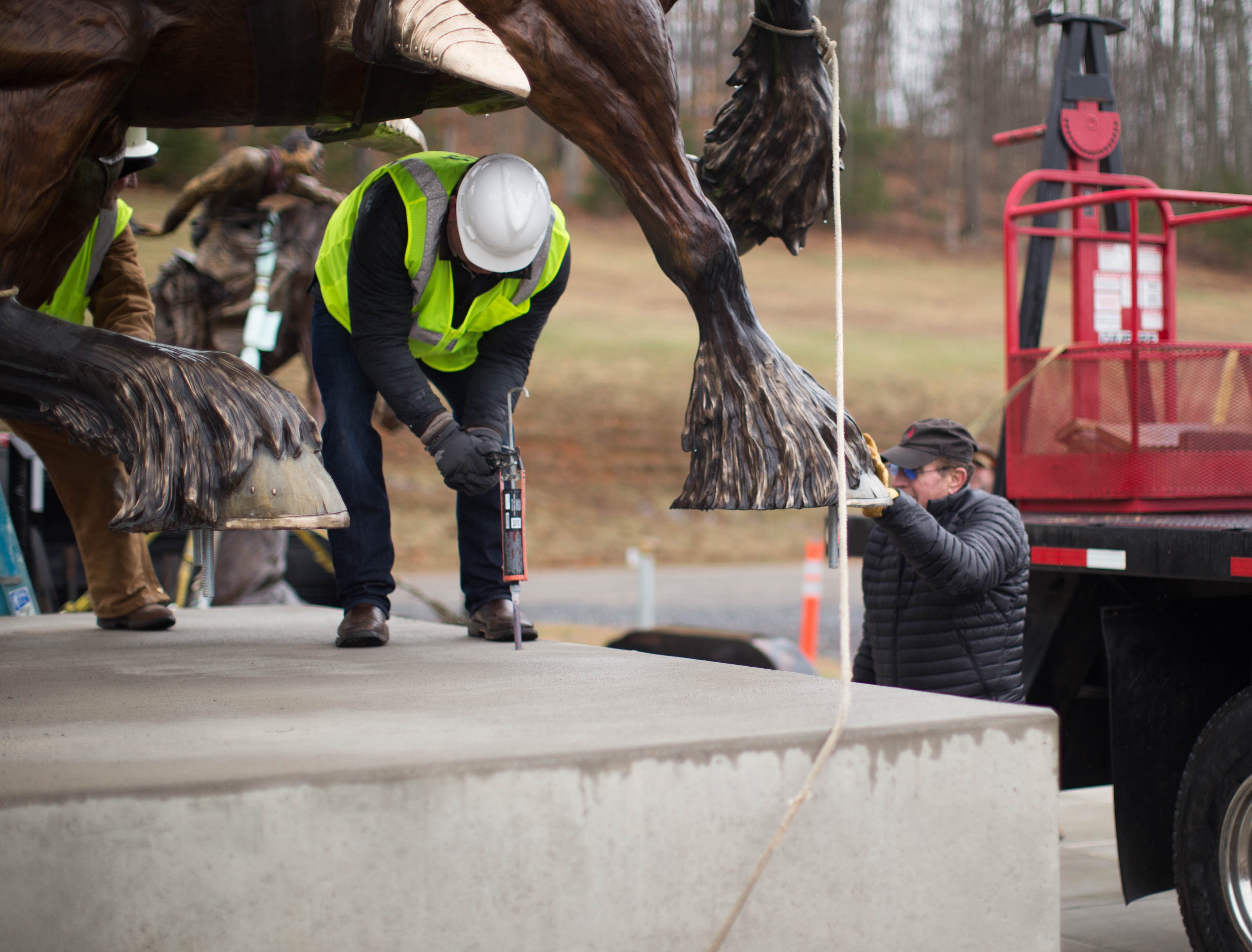 The statue's unveiling was also special for Glade Knight's son, Nelson Knight, who served as the main project coordinator for the construction of the Knight Stadium. He was a student at the time of the installation of the original statue at Main Hall fifteen years ago.
"Not in my wildest imaginations would I have envisioned we would have this turf field and fabulous stadium," he said. "This statue is a wonderful continuation of the traditions that were started back then."