Spotlight
Michael Myers to Serve as Student Body President in 2018–19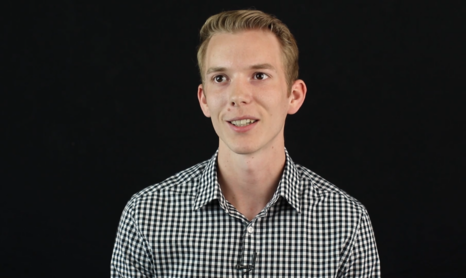 Michael Myers, a rising junior from Medford, Oregon, won the recent election to serve as student body president at Southern Virginia University during the 2018–19 academic year.
Myers is a business management and leadership major and competes on the University's cross country and track teams. His campaign platform focused on providing opportunities for his fellow students and emphasized the values students share at Southern Virginia.
According to Myers, he received an impression while a senior in high school that he should attend Southern Virginia, and quickly fell in love with the people he found here and the values they shared. "I really believe it's the people that make [Southern Virginia] a special place," he said. "We all come here for different reasons, but we can all be unified on our core values."
Myers holds eight school records for track and cross country, where he competes in events ranging from 400m to 10,000m, with the 1500m being his favorite. He anticipates that the dedication he has learned while training as an athlete will help him as he works in student government.
"When I'm responsible for running in cross country and track I am entirely dedicated to that in the moment," he said. "When it's time to focus on being student body president, I will be incredibly dedicated to that."
Above all, Myers hopes to use his platform as student body president to open doors for students at the University. "I love [the people here] and want to provide the most opportunities for them to succeed," he said.
Myers works as a resident advisor and interns as a sports information writer for the University. He served a mission for The Church of Jesus Christ of Latter-day Saints in Mesa, Arizona.