Spotlight
Knights Celebrate Athletics and Student Involvement on Campus
Southern Virginia University students, faculty and professional staff recently gathered in the Knight Arena for a special University Convocation centered on athletics and student involvement on campus.
Highlights from the program included the launch of the University's new Knight App, recognitions for Southern Virginia athletes, and the screening of NFL Films' new feature short film about Coach Ed Mulitalo.
The program kicked off with a tutorial of the Knight app by Career Planning Specialist Kelli Woodard, who will serve as the app administrator. Powered by Involvio, the Knight App facilitates campus communications and works seamlessly with students' iPads they received as part of the LaunchPad Initiative.
"This is how campus is now going to run communications and coordination — everything," Woodard said. "And the great thing about [the app] is that it will really be able to involve you as students in that process."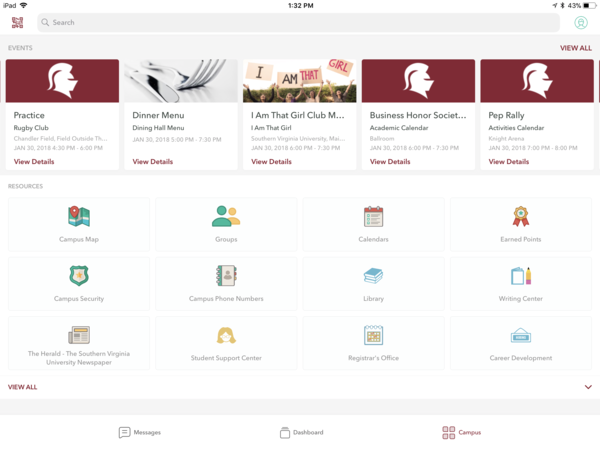 Woodard demonstrated how students can use the app's various features, including calendars, lost-and-found and buy-and-sell message boards, and notifications for specific groups and clubs. She explained that students will be able to opt in or out of customizable notifications, with the exception of campus security alerts and important announcements from the University's administration.
Students then had the opportunity to watch NFL Films new short film about the career and life of Southern Virginia Defensive Coordinator Ed Mulitalo, a former member of the 2001 Super Bowl champion Baltimore Ravens. Mulitalo spoke at the conclusion of the film.
"There's something about going through a struggle, going through trials; there's something about the humility that comes out of it," Mulitalo said. "It pushes you to lean on other people, and more importantly, to lean on God. And that is, in essence, why I am here [at Southern Virginia]."
"We are here to gather the best [people] we can," added Director of Athletics Jason Lamb, who spoke following Mulitalo. "We are here to lift each of you as far as you want to go and launch you out into the world to become great leader-servants and fantastic in all elements of your choice."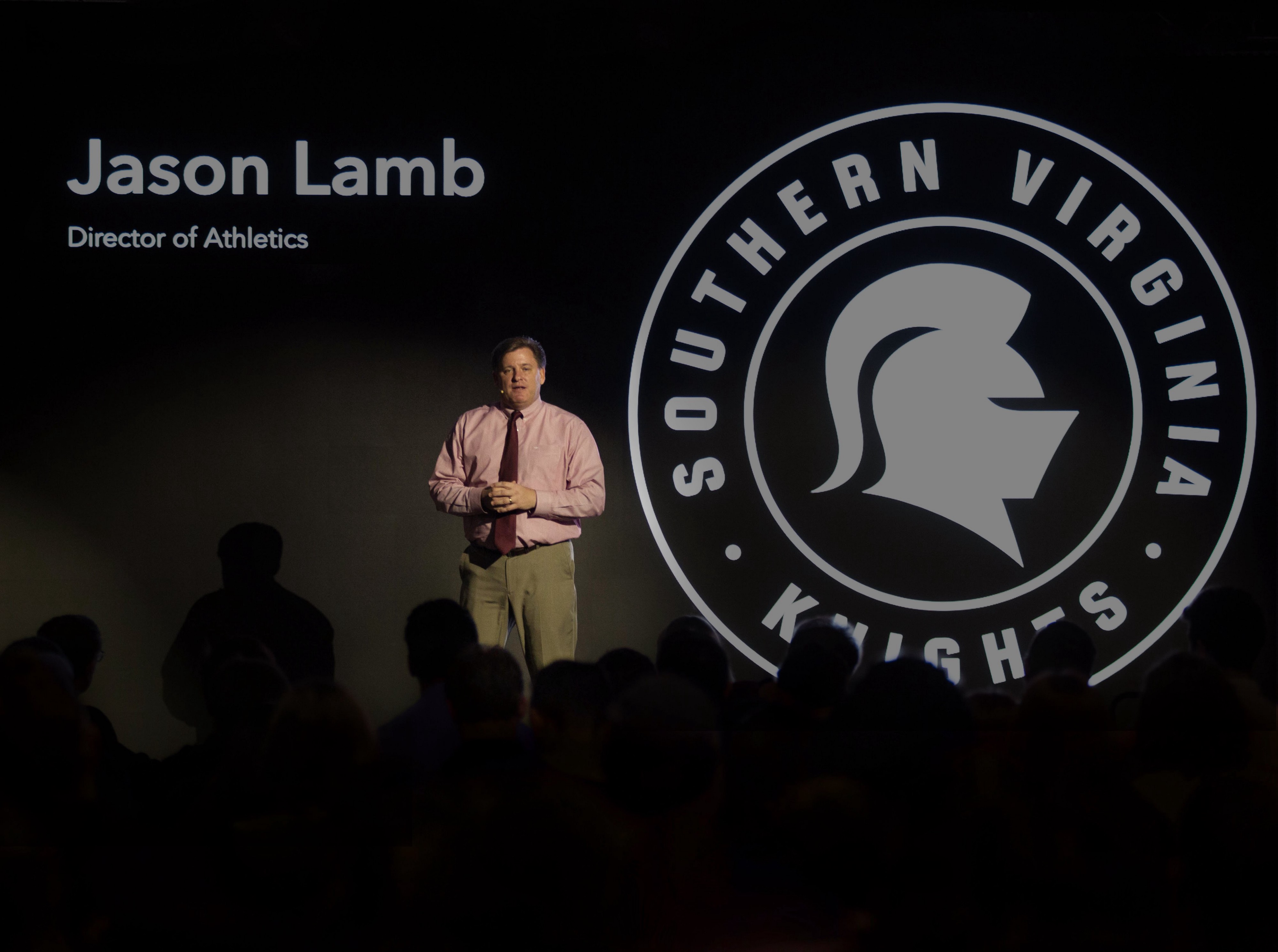 Senior Women's Athletics Administrator Deidra Dryden joined Lamb onstage, and together they recognized Southern Virginia's NCAA Division III athletics teams, inviting athletes to take turns standing to be recognized together with their teammates.
To conclude the program, Lamb invited Delaney Layton, women's volleyball team captain, to talk about what it means to be part of a team at Southern Virginia. With twenty NCAA Division III athletic teams and dozens of other opportunities in music, theatre and clubs, Layton noted how students at Southern Virginia have the chance to develop as athletes, performers and individuals.
"It doesn't matter what team you're on — whether it's theatre, art, music, school, your family — people change you," Layton said. "And if you put yourself in the right situation, with the right people, you find the best version of yourself, and I never could have found the best version of myself without coming here."