Speeches
Elder Mdletshe Speaks About Overcoming Racism During Apartheid
Elder Khumbulani Mdletshe of the Seventy of The Church of Jesus Christ of Latter-day Saints recently spoke at a Southern Virginia University forum. He told students about his experiences growing up during the apartheid era in South Africa, and how joining the Church changed his life.
Elder Mdletshe, who joined the Church in 1980, oversees Church history in Africa. He was accompanied by his wife, Sister Futhi Mdletshe, who began the forum by sharing her testimony of God and the power of prayer.
Following Sister Mdletshe, Elder Mdletshe related how he spent the first 30 of his years of his life living under apartheid. He grew up in Soweto, an exclusively black township, where he recalls not being able to walk on certain streets due to the heavily-enforced segregation.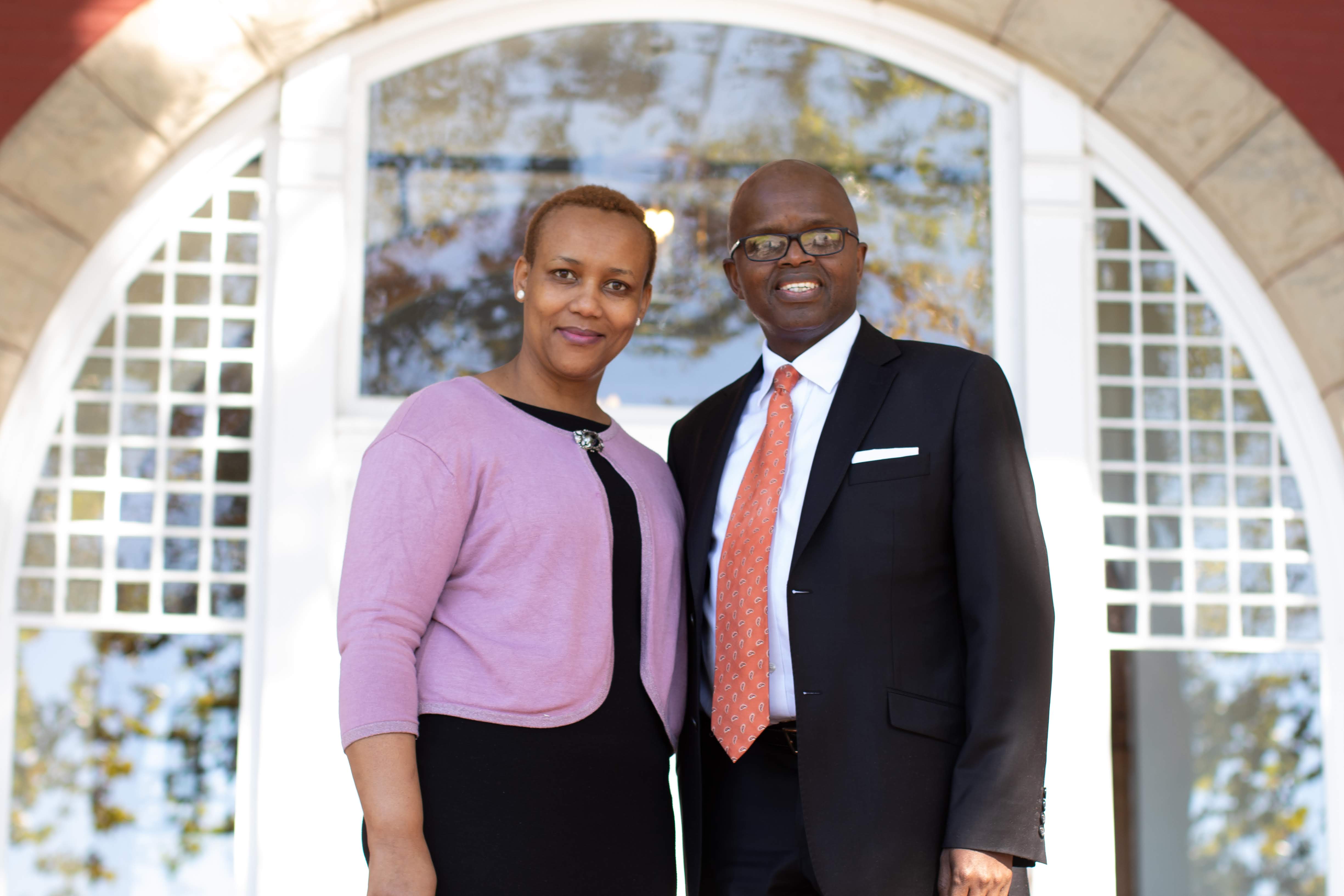 When Elder Mdletshe first encountered the Church in the 1960's, the majority of its 6000 South African members were white. Missionaries where not allowed to proselyte to non-whites until the 1978 revelation that allowed all worthy men in the Church to receive the priesthood. "That revelation changed the Church," Mdletshe said. "It changed the whole world."
Elder Mdletshe recalled when, as young boy, two white missionaries pulled up in a car asking to teach him and his friends as they played soccer. Fighting the urge to run away—the only white people who came to his neighborhood were the police—the boys heard something different in these men's voices and chose to stay and listen.
"That was this beginning for me to shed the racism that I had grown up with," he said. "At the age of 15 that was very strong in my mind because I could look in my community—all of the bad things that were happening to the black people in our community—and it was clear to us and indoctrinated in us that the white people had inflicted them upon us."
Elder Mdletshe began attending Church and eventually was baptized. He spoke of how the examples of these missionaries and other white members of the Church began to change his perspective on race. "Their friendship and the way they approached me, it really caused me to think differently about white people," he said.
Becoming a member of the Church also changed Elder Mdletshe's perspective on his personal worth. "For years growing up I did not believe that I was equal to others around me," he said. "These past 30 years [as a member of the Church] have taught me that I matter, that I am equal to everybody. I walk with my head high up because I know that I matter to God and I matter to my brothers and sisters."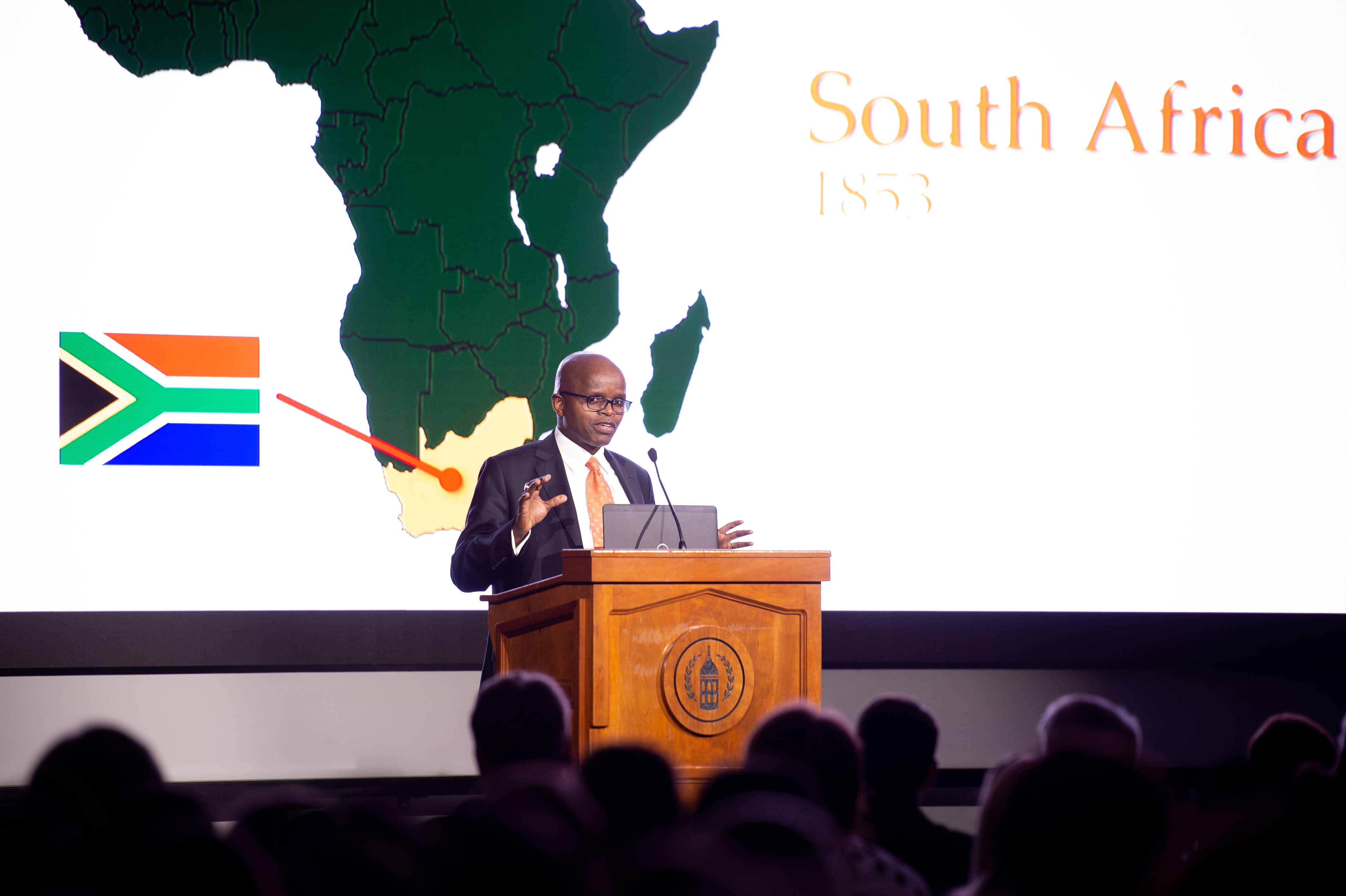 Several years later, Elder Mdletshe served as a missionary for the Church in south London. He noted how changing his environment helped him to change his perspective. "It was a life changing experience because, for the first time, I was completely removed from this toxic, racist environment [and moved] to a completely new environment that taught me that I matter," he said. "That taught me that God designed me to do better, to live better, to love people regardless."
Elder Mdletshe grew up believing he was destined for a career as a factory worker, but with the encouragement of his mission companions, he chose to attend college in the United States once he returned from his mission. He later went on to receive a master's and doctorate degrees.
He explained how sometimes people don't notice the subtle racism around them because of "group think." According to Elder Mdletshe, it took leaving the environment in which he was comfortable to consider challenging the subtle racist statements or opinions that surrounded him.
"My brothers and sisters, my message to you is that you and I can change who we are, where we are right now at this point, by changing the environment in which we are living and going into another environment," he said.
In closing, Mdletshe addressed Southern Virginia specifically. "I have a testimony of the work that you are doing in this part of the vineyard," he said. "I just know that what you are doing here is part of Father's plan."