Speeches
Elder Callister Encourages Students to Remember Their Eternal Identities
Elder Douglas L. Callister, emeritus General Authority Seventy of The Church of Jesus Christ of Latter-day Saints, spoke to students, faculty and staff members at Southern Virginia University Friday. Former General Young Women's President Ardeth Kapp and Mormon Tabernacle Choir Organist Dr. Andrew Unsworth were also in attendance as special guests of the University.
Elder Callister's talk focused on the importance of remembering one's eternal identity and potential. "[This] is a time to remember that this life is not all there is or all there ever was or all that ever will be," he said.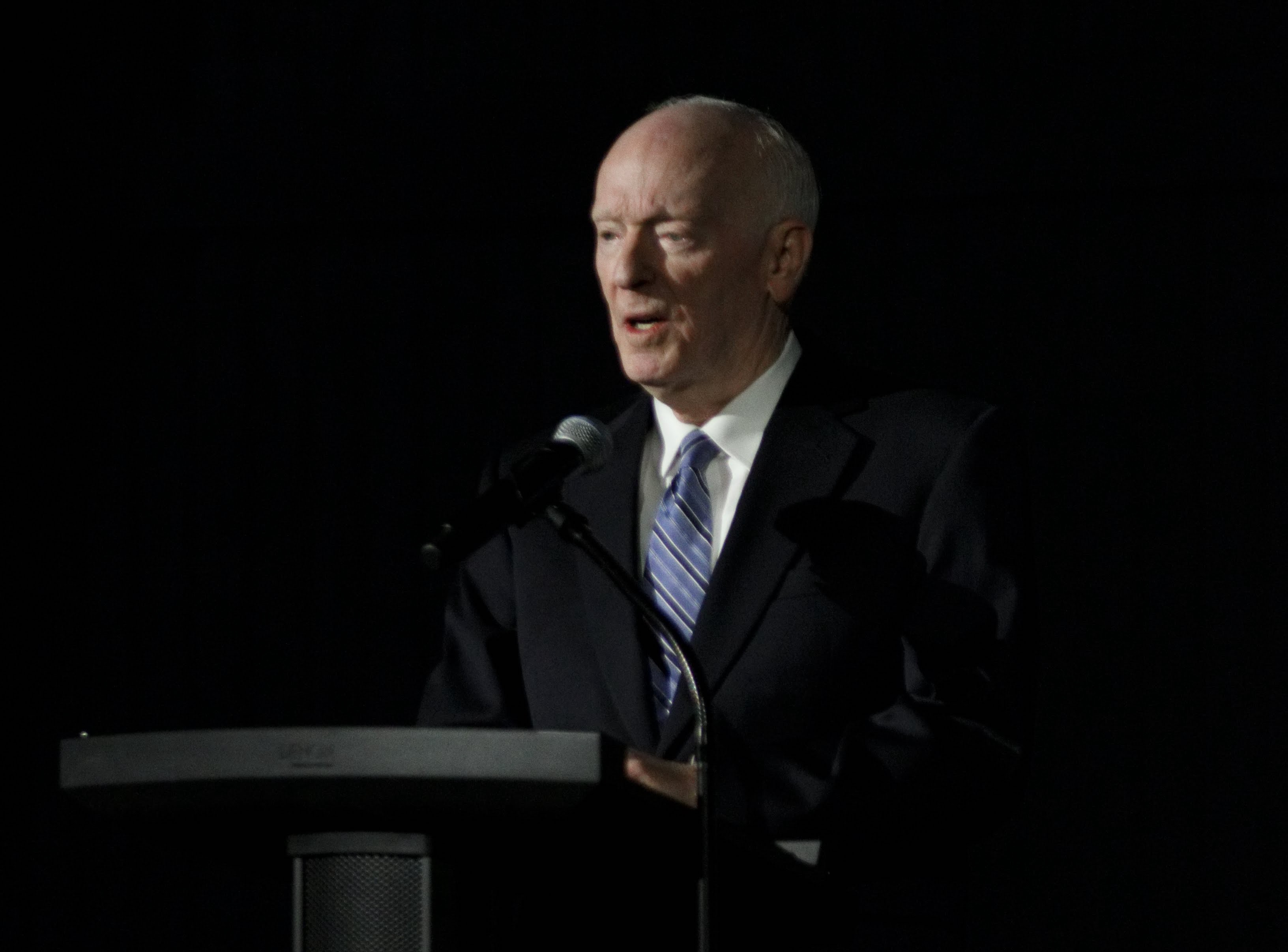 "Most of the time, when we make the right decision, we pay the price first, and we reap the reward later," he continued, speaking about important decisions you adults make including marriage and career choices. "Most of the time when we make the wrong decision we reap the reward first and pay the price later."
Elder Callister gave students advice for how to make correct decisions that may require short-term sacrifice but guarantee long-term happiness.
First, he encouraged those in attendance to keep their vision of who they were before coming to Earth. "Brothers and sisters, every one of you has a work to do," he said. "Don't let religion become an appendage to your life or lose your vision, for you promised yourself before you came here that you would love God and keep his commandments."
Second, Elder Callister counseled students to not to give up their studies too early. He shared a story from Karl G. Maeser, who founded Brigham Young Academy, later to become Brigham Young University. Maeser's father accepted a lucrative offer to paint kitchen china rather than patiently pursuing his dream to become a professional artist. "I painted for bread too soon," he told his son.
Lastly, Elder Callister urged students to not to waste time and recommended they adopt the habit of "thinking daily," or focusing on making each day count rather than procrastinating tasks until just before their deadlines.
"You are so blessed to live your lives within the light of the gospel of Jesus Christ," Elder Callister concluded. "Never lose the vision of the promises you made to yourself, for you were once something glorious to behold, and you will be again."
In addition to serving as a General Authority Seventy, Elder Callister has served as a bishop, stake president, mission president, Area Seventy and temple president. He earned a bachelor's degree from Brigham Young University, a Juris Doctorate degree from the University of Southern California, and a Master of Laws degree from Harvard University. He and his wife, Jeannette, are the parents of six children.