Speeches
Congressman Bob Goodlatte Discusses Politics, Technology at Southern Virginia Q&A
Congressman Bob Goodlatte spoke to the Southern Virginia University students, faculty and staff at a special Q&A forum held last Friday.
Goodlatte, who has served continuously in the United States House of Representatives for 26 years, is a senior member of Congress, the current chairman of the House Judiciary Committee and the former chairman of the House Committee on Agriculture.
Dane McBride, chairman of the board at Southern Virginia introduced Goodlatte and thanked him for the role he has played in helping the University succeed since its beginning.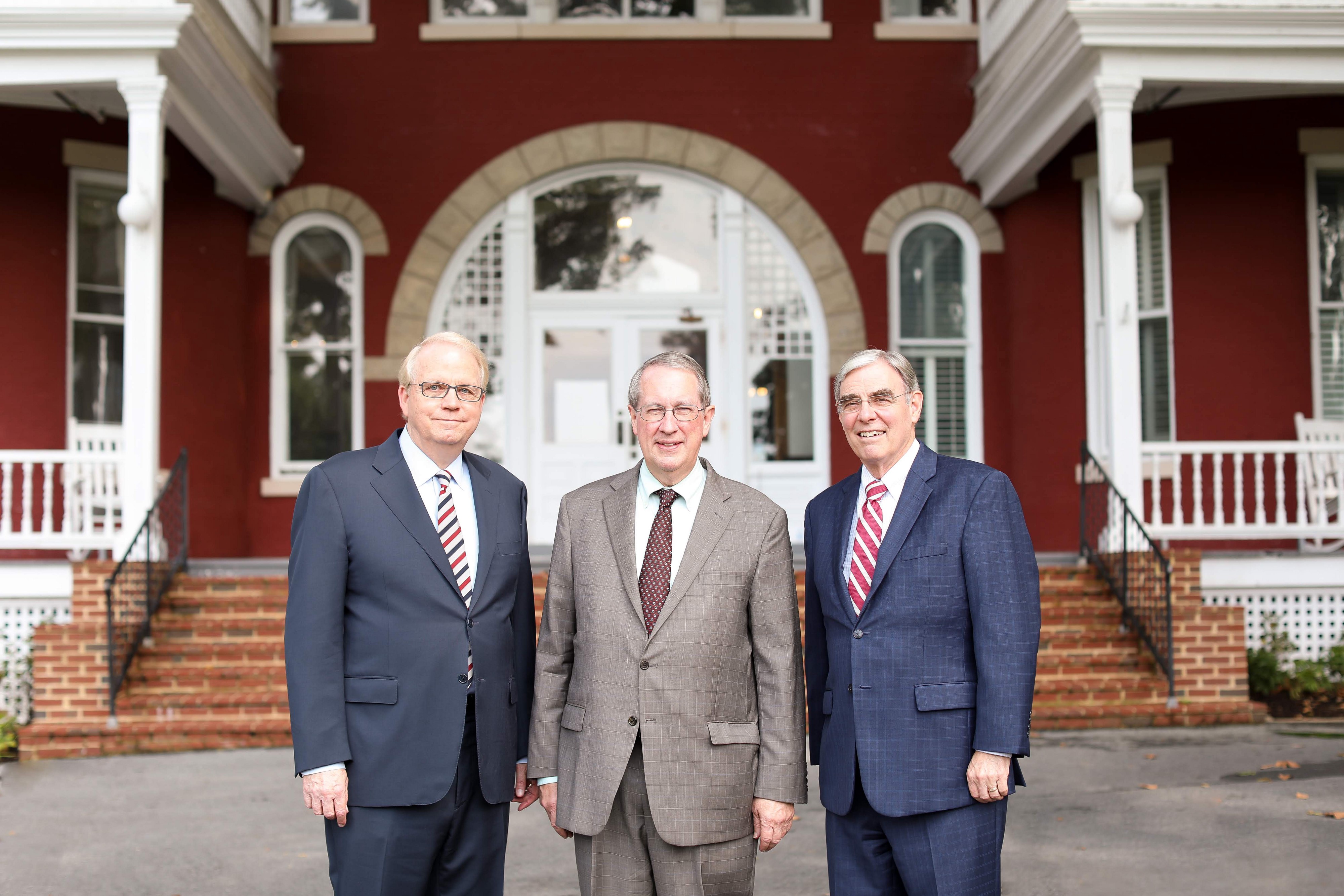 "Early in his second term as a member of congress in 1996, Congressman Bob Goodlatte played a critical role in helping to make possible the financial underpinnings of the rebirth of a small college in Buena Vista, Virginia, known then as Southern Virginia College," McBride said. "Now, in his 13th and last term in congress, he is, even as we speak, working to help this university to achieve its potential and promise."
Southern Virginia Provost and Politics Professor Jeremiah John, who moderated the Q&A session, gathered and selected relevant questions from students prior to Goodlatte's arrival, which ranged from inquiries about Goodlatte's life and career to specific policy initiatives with which Goodlatte has been involved.
"It's a real honor to be here with all of you today; this is a school that I am very proud to represent in Washington," Goodlatte began. "It is great to be here with such a fine group of students and faculty and administrators at a school that represents the fine traditions of a liberal arts education."
Goodlatte also praised Buena Vista and the surrounding region for its natural beauty. "I tell people that it is the most beautiful congressional district in the United States," he said. "I don't know of any other district which…has as much going for it in terms of beautiful mountains and valleys and rivers, with the Blue Ridge Mountains on one side and the Alleghenies on the other."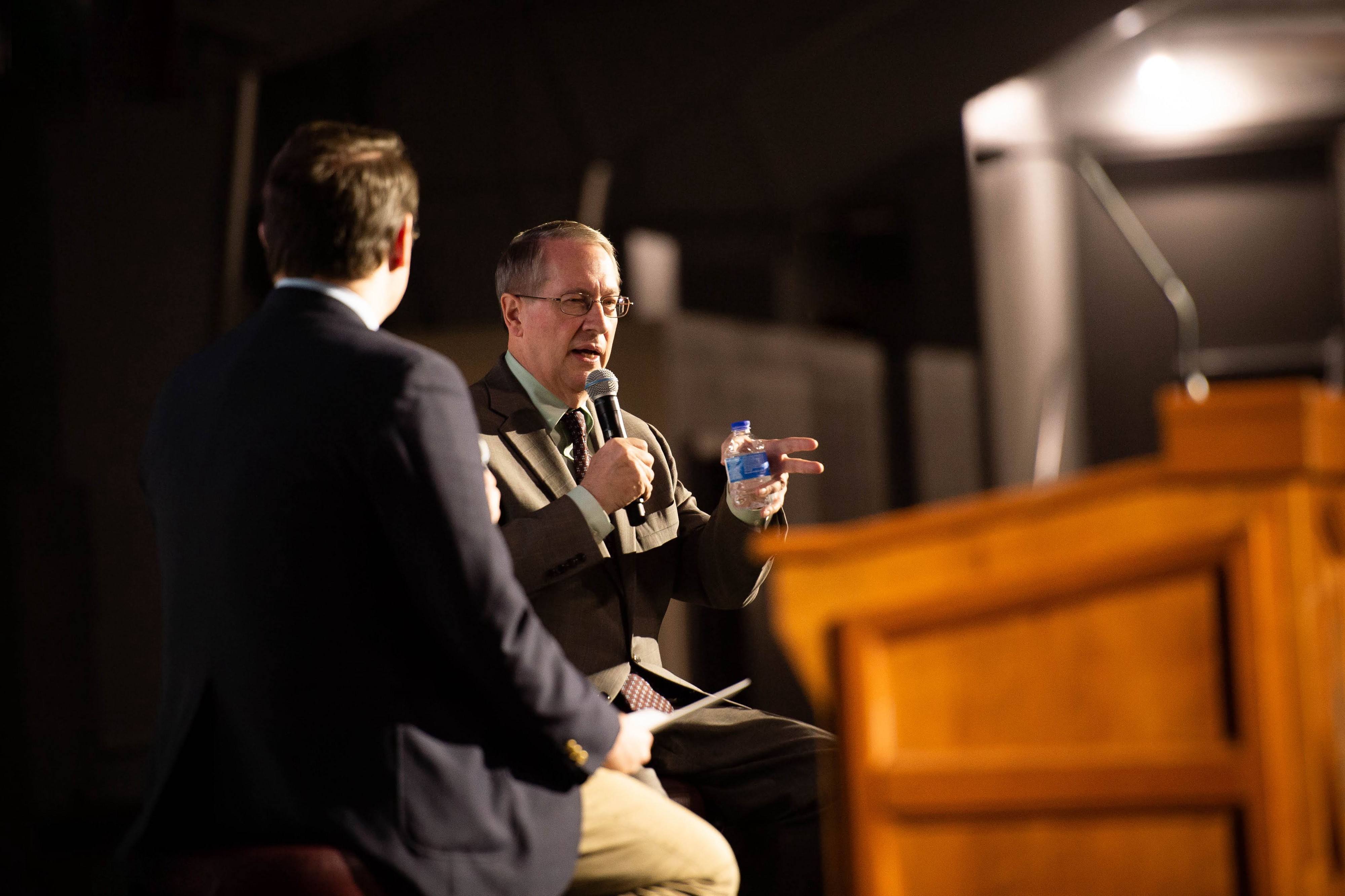 Responding to a question about his motivation to hold public office, Goodlatte said that his desire to serve and be involved in the legal process began at a young age.
"I think what drove me to Washington and Lee [Law School] was the idea that, as a lawyer, I could help people solve problems that they confront in their daily lives and their businesses," Goodlatte said. "And serving in a legislature where we actually write those laws had great appeal to me."
Goodlatte also discussed how technology has changed government and politics since he first took office in 1993, especially focusing on the roles of communication technology and more prevalent and accessible news coverage. "We're much better informed about what's going on, and that's a good thing, as long as the information upon which you're relying is, indeed, reliable," he said.
He noted that email and social media have aided in increasing dialogue between constituents and their representatives. "It makes it a lot easier for constituents [to contact us], and in terms of handling that volume, it makes it a lot easier for us to respond as well, so that's a big thing," he said."
However, Goodlatte also observed that sending messages from behind a keyboard has depersonalized communication. "I think that it has contributed somewhat to a reduction in civility in people when they communicate," he said.
"The best way to approach any problem, I think, is to find ways to find common ground and collaborate, and yet messages written in anger or written in haste sometimes don't promote collaboration," he continued. "And it's not just constituents who do that sometimes; there are other people in elected office who respond too hastily from time to time as well."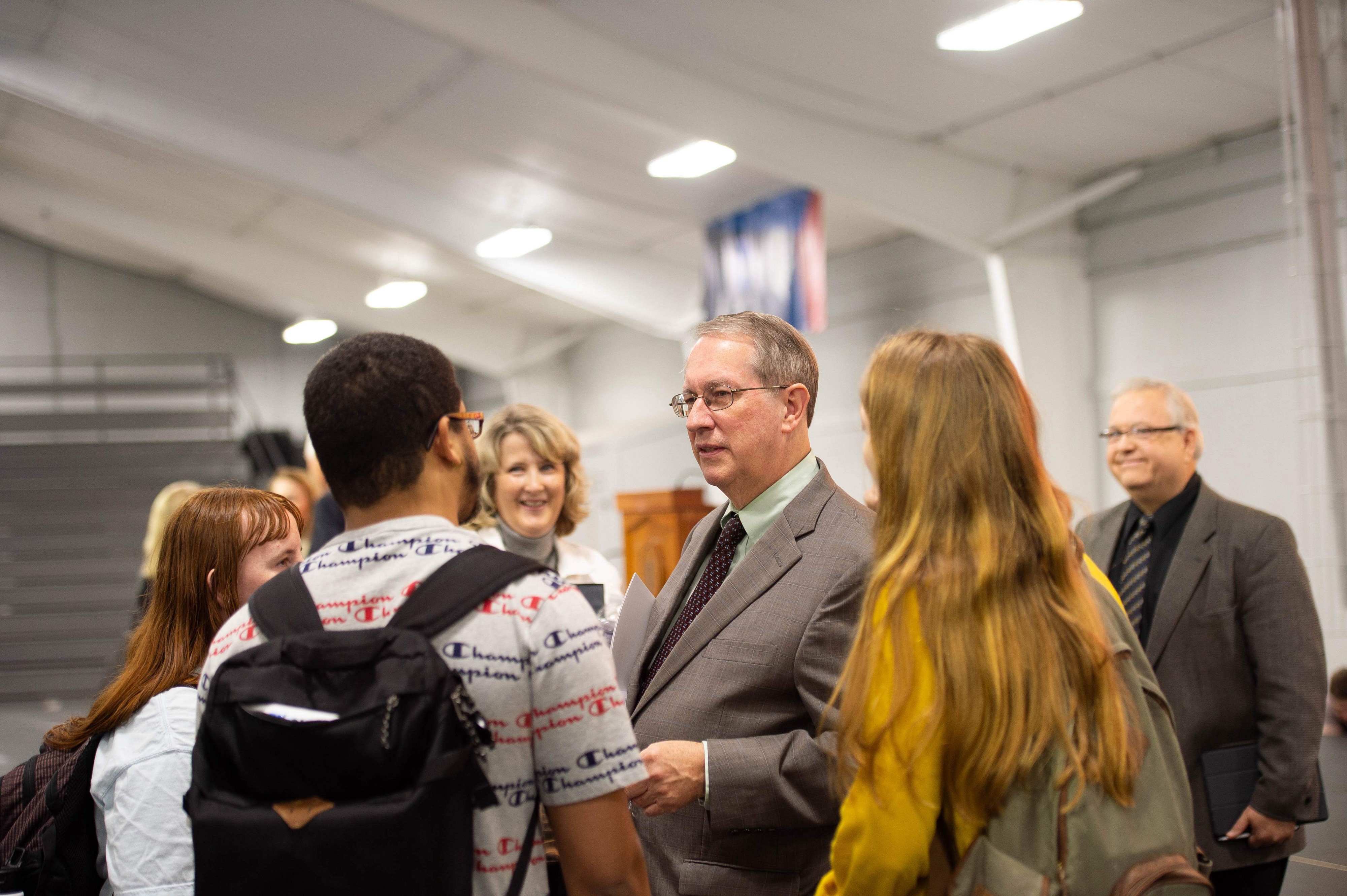 Provost John noted that, having served in Congress for 26 years, Goodlatte has been elected 13 consecutive times to represent the Virginia 6th District. John asked Goodlatte to reflect on what factors allowed him to maintain the confidence of his constituents.
"Listening to your constituents and trying to work with them, I think, is the most important thing that any representative can do," Goodlatte said. "I really think that elected officials are public servants, and the ones who remember that and focus on that are likely to be the most successful."