Spotlight
One Year Since Filming "Believer," Alex Boyé Returns to Southern Virginia University
One year since filming his "Believer" music video at Southern Virginia University, Alex Boyé returned this week to perform and speak to students, faculty and staff at forum on Friday.
Together with his five-man band, Boyé performed on campus Thursday evening in the Knight Arena. The concert evolved into a dance party, with students leaving their seats to join Boyé and his band at the front of the arena. Boyé even invited several students on stage for impromptu karaoke performances.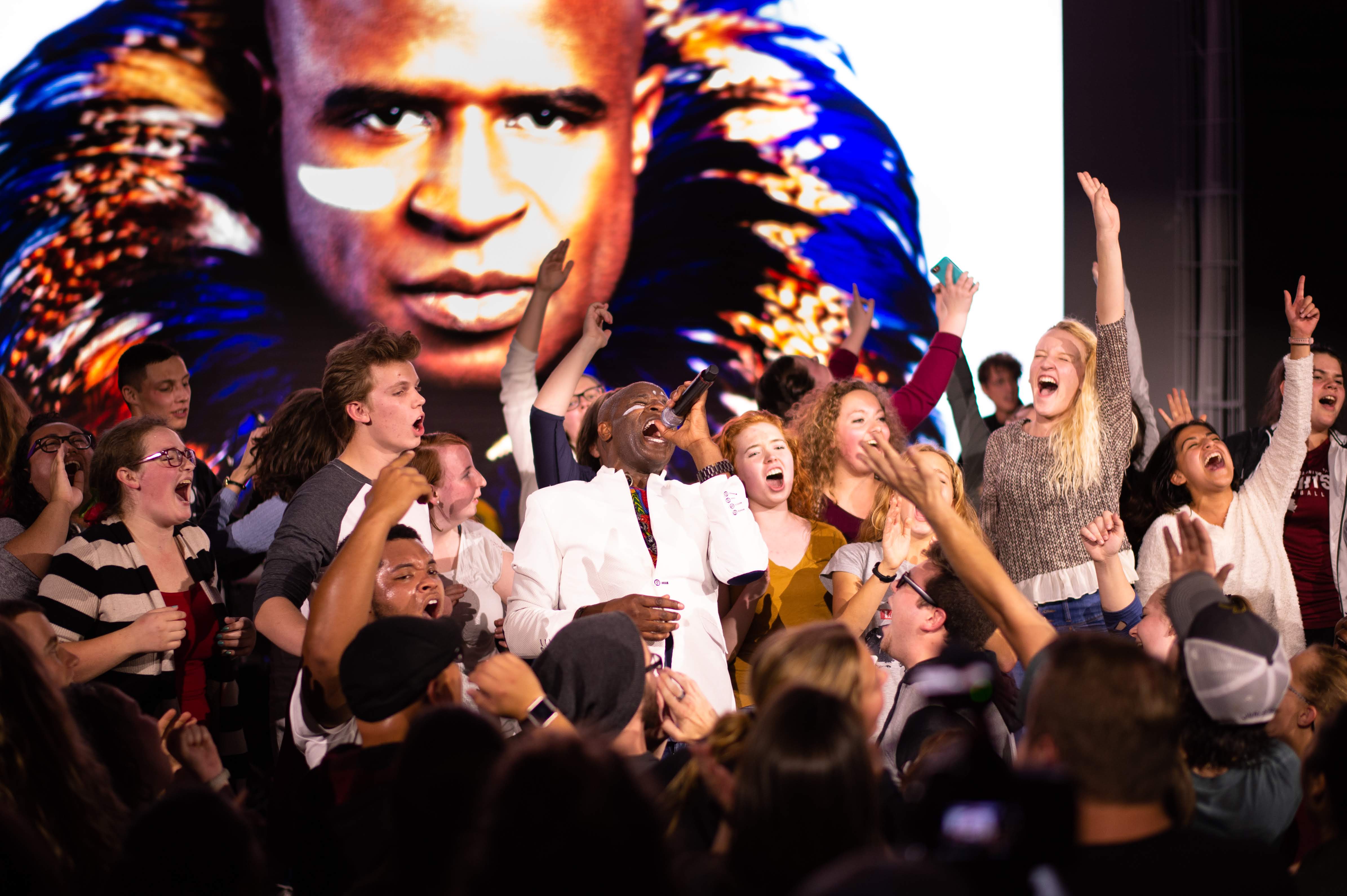 "I had so much fun," Boyé said at forum the next day. "But it's your fault I have no voice this morning!"
"Music is so powerful," Boyé continued. "You can have people from all races, colors, gender or political persuasions, and yet they all still sing the same song. I know that's a message from God, that every day he's telling us that we can all do something together."
In addition to performing several more songs at forum, Boyé spoke to students about his experiences during the past year working as an advocate for suicide prevention together with the American Foundation for Suicide Prevention.
Referencing Mosiah 4:30 in the Book of Mormon, Boyé encouraged students to be mindful of their thoughts and actions, noting how the media and other influences with which we surround ourselves can either contribute positively to or negatively to our mental wellbeing.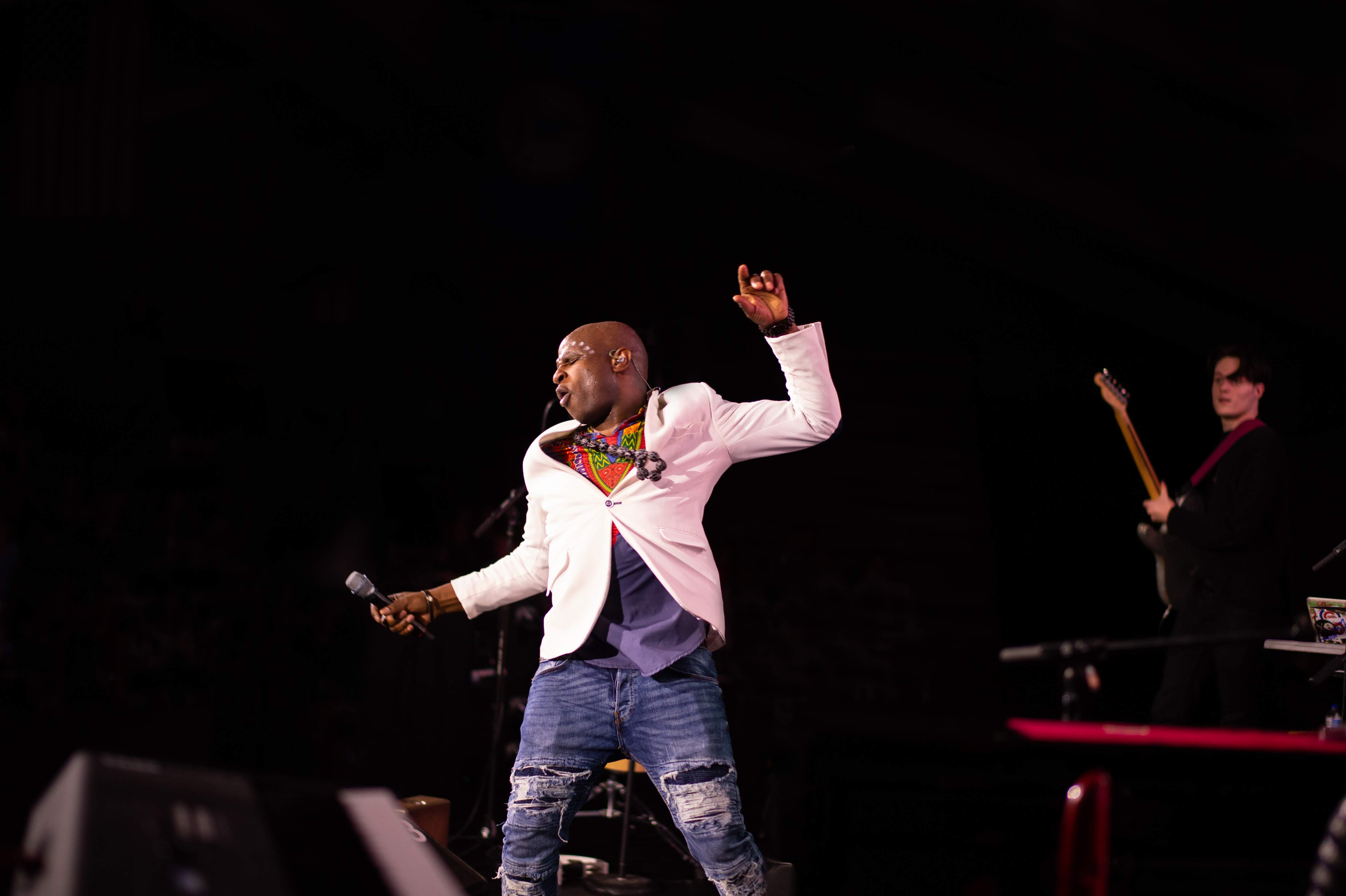 "If anything is virtuous, lovely, of good report or praiseworthy, we seek after these things," Boyé said, quoting Article of Faith 13 of The Church of Jesus Christ of Latter-day Saints. "Imagine if we really took that to heart?"
Boyé shared his experience creating his song, "Bend Not Break," and filming its music video with the residents of Herriman, Utah.
According to Boyé, after leaving his recording studio at the end of the day, he felt an impression that he needed to go back and record one more song about suicide prevention. The song resonated with many and quickly gained traction after its release, and soon the American Foundation for Suicide Prevention reached out to Boyé about filming a music video.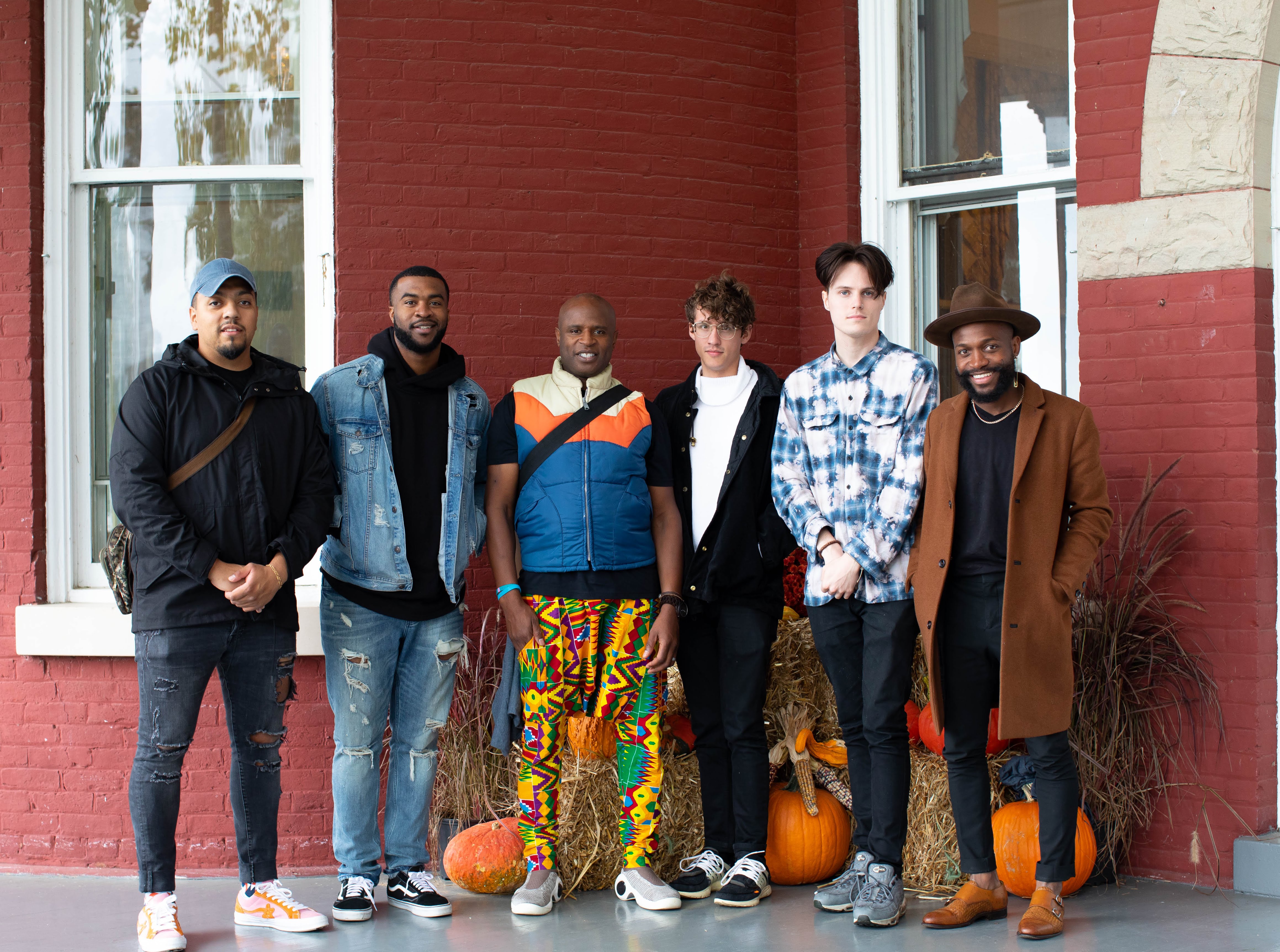 After some thought, Boyé decided to write an open letter to residents of Herriman, where several students at the local high school took their lives the year before. Although he felt hesitant about broaching the sensitive subject, he asked if those in Herriman would be willing to help film a music video with him. Within an hour, he received more than 600 replies asking him to come.
Through the experience, Boyé learned about the need to discuss mental health struggles more openly and not judge those who suffer from them. "We've got to help each other out; we've got to stop keeping it in," Boyé said. "Suicide is not a VIP event. This affects everyone."
Boyé concluded by encouraging his listeners to focus their lives on Christ and believe in his power to heal. "We believe in Christ, but we don't always believe his words," he said. "But Christ said, 'Look unto me in every thought; doubt not, fear not.'"